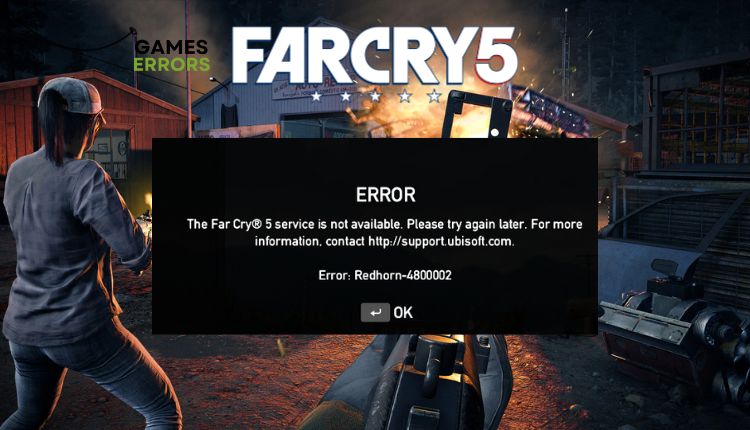 Far Cry 5 Error Redhorn: Fix it Quickly
If you face the Redhorn error in Far Cry 5, check our complete troubleshooting guide to fix it. ✅
Far Cry 5 is a sequel worthy of its series, packed with an enviable amount of content and made up with a beautiful presentation, which is more than enough to make you fall in love with it. It is a very fun sandbox that is better and has more content than the previous sequels. However, have you experienced the frustrating "Error Redhorn" while playing Far Cry 5? This error can occur in two instances, namely Redhorn-4800002 and Redhorn-38000089, and pops up when accessing online game modes like Arcade mode. Our objective in this article is to provide you with a comprehensive guide on resolving the Far Cry 5 Error Redhorn.
Why do I get Far Cry 5 error Redhorn?
Redhorn-4800002 and Redhorn-38000089 errors are caused by Far Cry 5 server issues in some countries. Although it could be a server-related error, there is also a possibility that the problem is on the client side, such as:
your internet connection problems
firewall and antivirus block the game
corrupted game files
the game is not updated
overlay apps issues
How do I fix Redhorn error in Far Cry 5?
Before implementing our specific tips, we recommend following these simple steps first:
Check the game server status
Power cycle your modem and router
Run the game as an administrator
Restart the game or your PC
In case the Redhorn error persists, follow these steps:
1. Temporarily disable antivirus and Windows firewall
You may consider temporarily disabling your antivirus and firewall programs if you're experiencing internet connection issues or unauthorized game file problems. Try disabling them manually for a short period to see if the issue persists.
1. Press the Win + R keys to launch the Run dialog box.
2. Type; "firewall.cpl" and press Enter.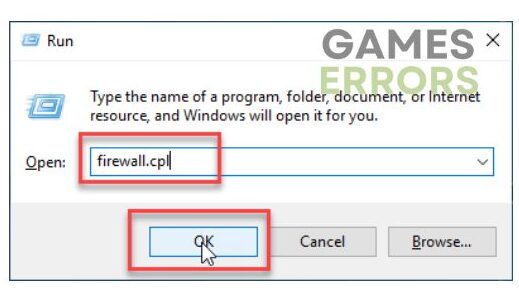 3. Click on Turn Windows Defender Firewall on or off.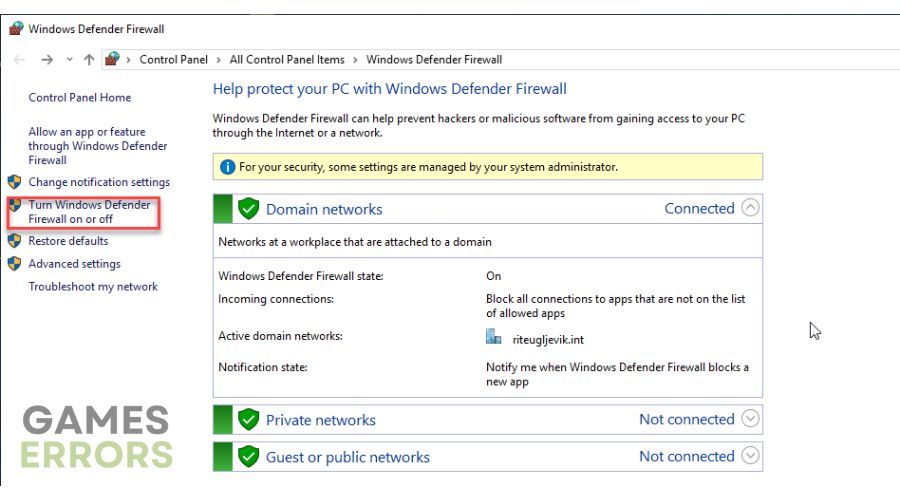 4. Click on the Turn Off Windows Defender Firewall. Confirm changes on the OK button.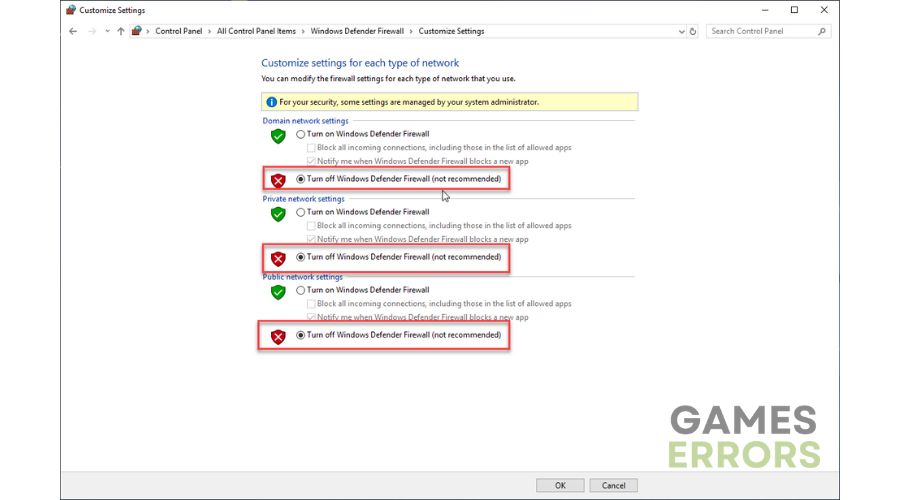 5. Now, open the Run dialog box again.
6. Type; "windowsdefender:" and press Enter.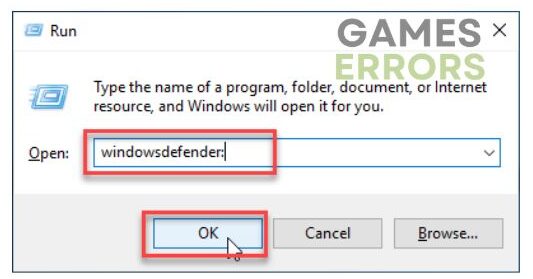 7. Select a Virus & Treat protection and then Manage settings.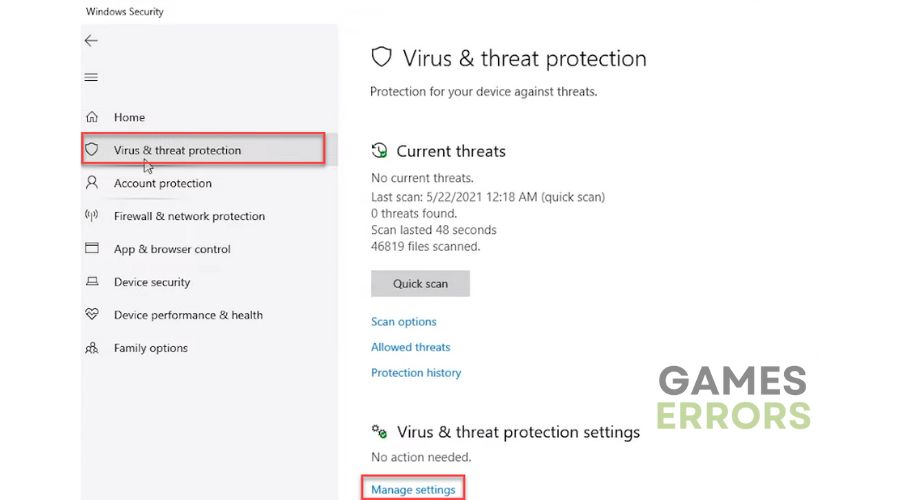 8. Toggle off Real-time antivirus protection.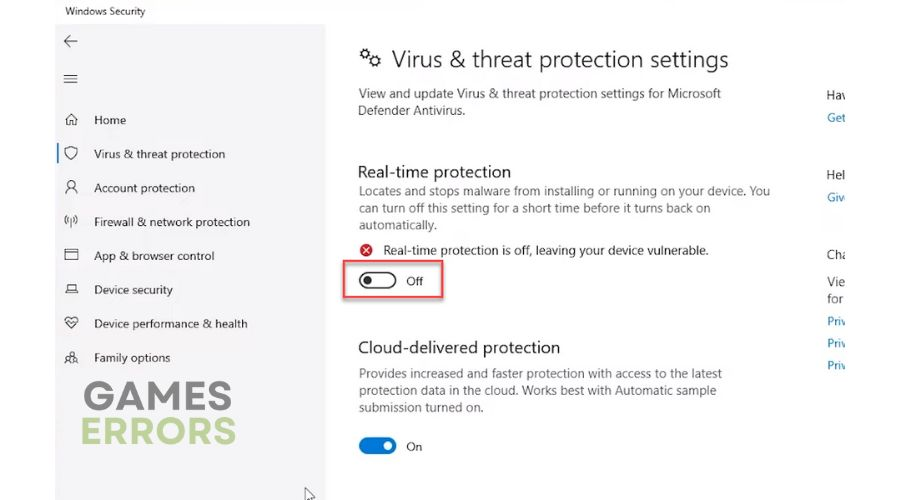 ℹ️ We suggest temporarily disabling any third-party antivirus you may have installed. Once you're finished troubleshooting, remember to reactivate your antivirus and firewall.
2. Verify the integrity of game files
If you encounter the Far Cry 5 error "Redhorn," try a simple yet effective solution. Repairing the game files have a good chance of resolving this issue. Do the following:
1. Open the Steam client and go to Library.
2. Right-click on Far Cry 5, and select Properties.
3. Select the Local Files tab and click Verify game file integrity.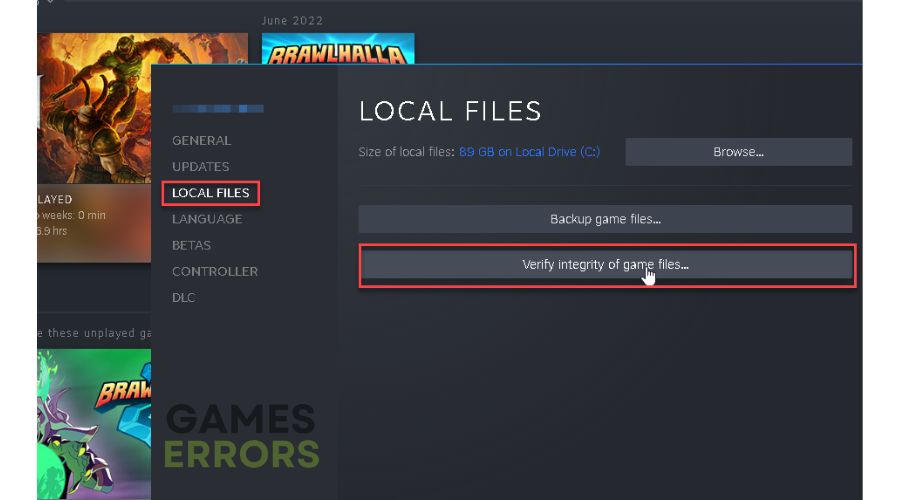 4. Wait for Steam to scan and possibly repair game files if they are corrupted.
5. Reboot your PC and launch Far Cry 5 to see if the error Redhorn still occurs.
3. Disable Steam overlay
The overlay option can help you stream, record and take screenshots from games. However, sometimes overlay can cause problems and errors, like Redhorn in Far Cry 5, so we recommend turning it off. Do the following:
1. Open the Steam client and choose the Settings option.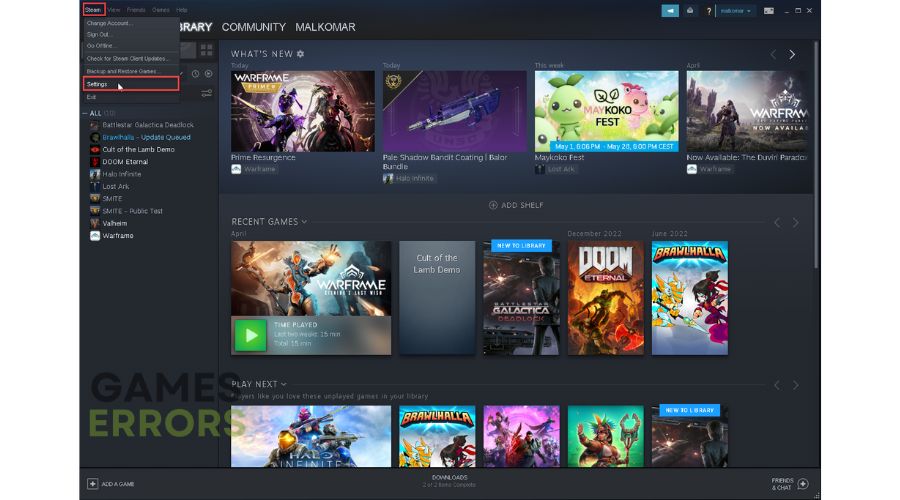 2. Click the In-Game tab and uncheck the Enable the Steam Overlay while in-game.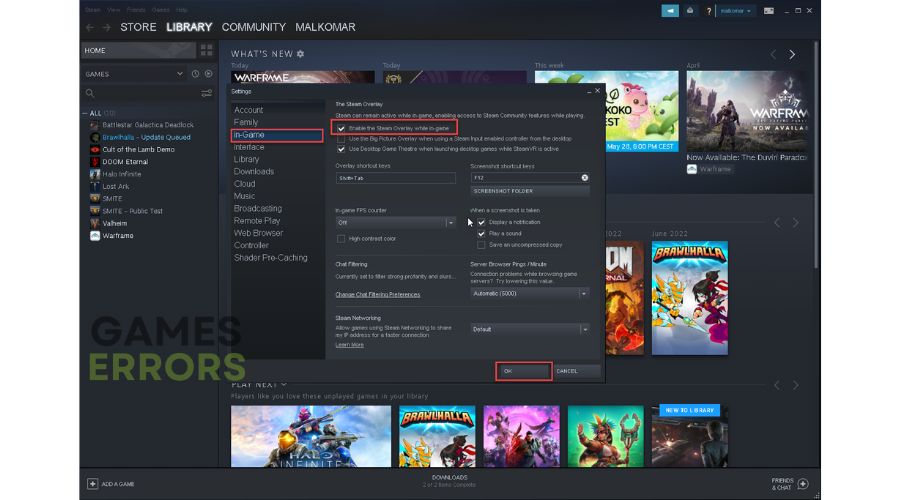 3. Click OK at the bottom of the Settings window to save your changes.
4. Flush DNS cache
Time needed: 3 minutes
To resolve any security or internet issues that may be causing the Far Cry error Redhorn, it is recommended to flush DNS. This action will remove any cached IP addresses or DNS records.
Open Command Prompt

Type cmd in the search bar, then right-click on the Command Prompt and select Run as administrator.

Flush DNS cache

Type the following commands: "ipconfig /flushdns" and press Enter, "ipconfig /registerdns" and press Enter; and "ipconfig /release" and press Enter.

Reset Winsock

Type; "ipconfig /renew" and press Enter; finally, type "netsh winsock reset" and press Enter.

Reboot your PC

Launch Far Cry 5 upon PC restart, and check if the error Redhorn is gone.
5. Use a VPN
If you value security, freedom, and privacy on the Internet, a VPN (Virtual Private Network) can be an excellent solution. Try setting up a Virtual Private Network (VPN) and testing it in various countries until you find one where the online game mode operates smoothly. A VPN reroutes your internet traffic through a different server, potentially bypassing any network restrictions or issues causing the Redhorn error.
ℹ️ A reliable VPN service such as ExpressVPN is highly recommended for its exceptional security features, privacy protection, fast connection speeds, and gaming optimization. With the ability to choose servers from different countries to play games with friends and lower ping, ExpressVPN is an excellent choice.
Conclusion
We have done our best to give you all the necessary information to fix the Far Cry 5 Error: Redhorn. If the problem persists, contact Ubisoft Support for further assistance. Additionally, feel free to leave any comments or suggestions you may have.