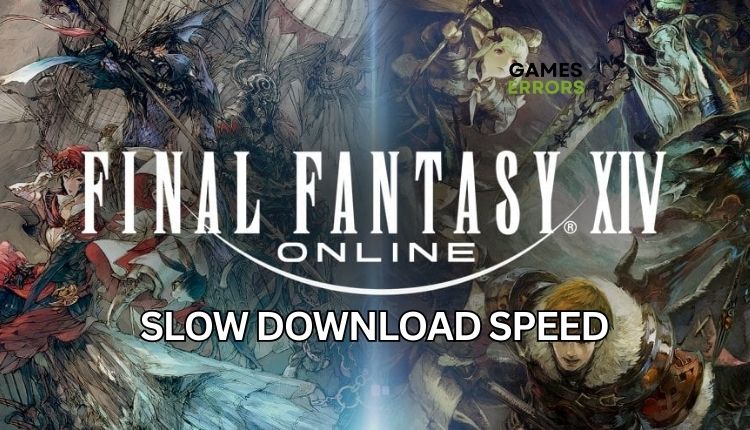 FFXIV Slow Download Speed: How to Force It
If you are troubled with Final Fantasy XIV's slow download speed, make it run as Flash. ⚡
Final Fantasy XIV is a vast online adventure set in the fantastical world of Eorzeia, where hundreds of players are ready to conquer a vast world full of dangerous monsters, powerful spells, and seductive myths. But are you experiencing frustratingly slow download speeds in Final Fantasy XIV (FFXIV)? If so, you're not alone. Fortunately, we have practical solutions to speed up your FFXIV slow download.
Why do I get FFXIV's slow download speed?
You may have Final Fantasy XIV's slow download speed because of game server issues, slow or unstable internet connection, or other issues in your network.
How do I fix Final Fantasy XIV's slow download speed?
To start, we recommend taking these simple steps before moving on to more complicated tasks:
Check the FFXIV server status. If there are some server issues (server is down, scheduled maintenance, or overload), you must wait until they are fully operational.
Test and verify your internet connection (download, upload, and latency). If there are issues, check with your ISP – whether the problem is with them or if they have limited your network resources.
Power cycle your network devices (modem and router). Use a wired connection instead of a wireless one for a more stable and faster internet speed.
Close any unnecessary tasks running in the background (like multiple downloads simultaneously and heavy apps – VPN, P2P, Office, Photoshop, etc.)
If you've followed the simple steps mentioned earlier and are still experiencing Final Fantasy XIV's slow download speed, follow our tips:
1. Flush your DNS
If you're having a slow download speed in FFXIV or experiencing connection issues, flushing and renewing your DNS address can be helpful. Do the following:
1. Press the Win+Q keys and type cmd in the search bar.
2. Right-click on the Command Prompt and select Run as administrator.
3. In the Command Prompt, type; "ipconfig /flushdns" and press Enter.
4. Then, type; "ipconfig /registerdns" and press Enter.
5. Finally, "ipconfig /release" and press Enter.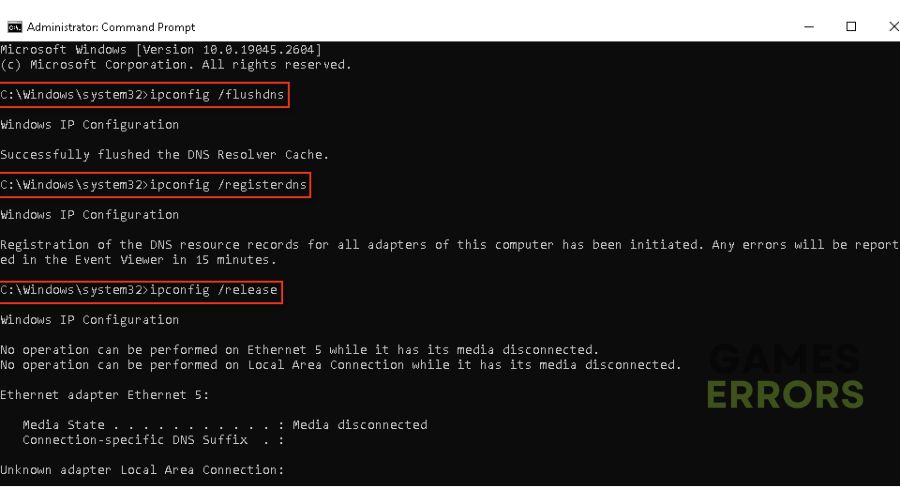 6. Next, type; "ipconfig /renew" and press Enter.
7. To reset Winsock, type; "netsh winsock reset" and press Enter.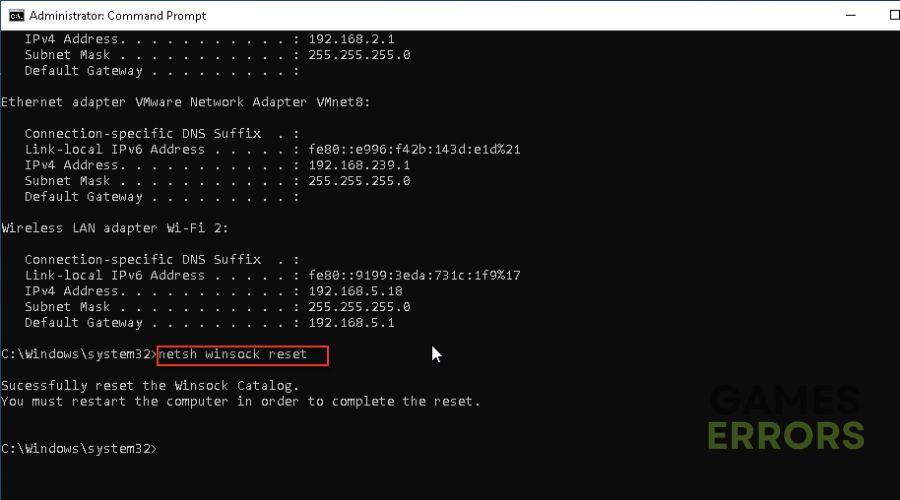 8. Restart your PC, and launch FFXIV to see slow download speed is fixed.
2. Use public DNS
If flushing your DNS did not help, the next step would be to try changing the DNS server. The game may have problems connecting to the FFXIV server due to a wrong DNS server. We advise you to use one of the free and secure DNS servers, such as Google DNS. Do the following:
1. Press Win+R on the keyboard to show the Run dialog.
2. Type: "ncpa.cpl" in the box and press Enter.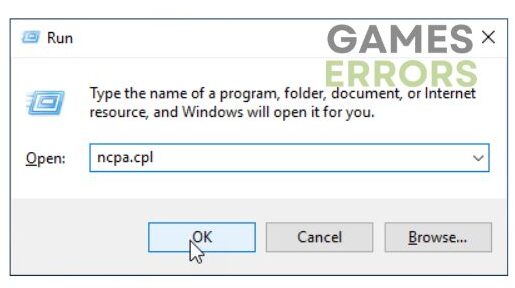 3. Select the network adapter you are connecting to your local network, right-click, and select Properties.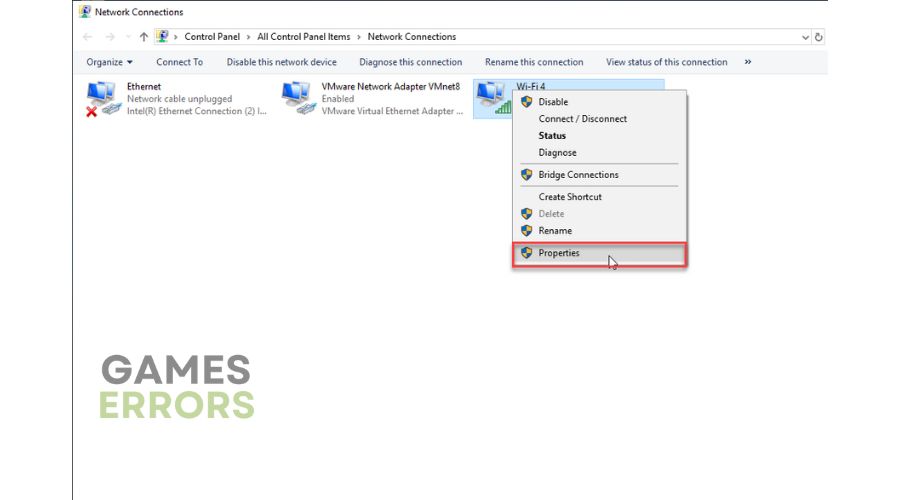 4. Select Internet Protocol Version 4 (TCP/IPv4), and click the Properties button.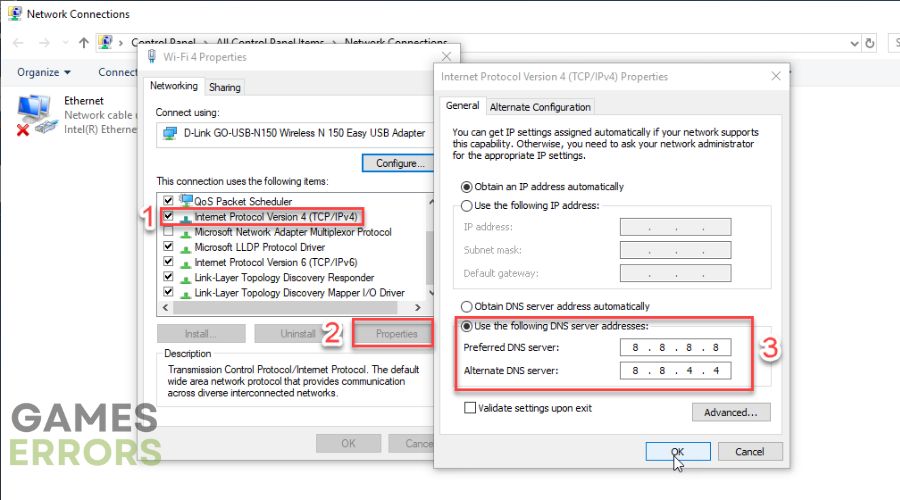 5. Select the General tab, and check the radio button: Use the following DNS server addresses.
6. Now, input for Preferred DNS server: 8.8.8.8 and Alternate DNS server: 8.8.4.4.
7. Confirm on the OK, close the dialog window, and launch FFXIV to check if the issue is gone.
3. Enable Windows Auto-Tuning
Time needed: 1 minute
Windows Auto-Tuning is a networking feature that has been present in Windows 10 and earlier versions for several years. Its purpose is to dynamically regulate a link's receive throughput buffer size and latency. Check if Auto-Tuning is disabled, which will limit your internet speeds.
Open Command Prompt

Press Win+R to open the Run dialog box. Type; "cmd" in the box and press Ctrl+Shift+Enter to open Command Prompt as administrator.

Check Auto-Tuning status

Type the following command; "netsh interface tcp show global."

If Auto-Tuning is disabled

If "Receive Window Auto-Tuning Level" is Disabled, you should type; "netsh interface tcp set global autotuninglevel=normal."
4. Use a VPN
Your FFXIV slow download problem may also result from issues with your FFXIV connection and possible restrictions imposed by your ISP. To fix this, you can try using a VPN. If you're experiencing issues with FFXIV, you may find it helpful to bypass online restrictions and access the open internet. One way to achieve this is by connecting to a secure and fast VPN service like ExpressVPN. Establishing a connection is easy and hassle-free, with speedy and stable connectivity, low ping for gaming, and a vast network of fast servers in over 90 countries for playing with friends online. All it takes is a few seconds to get started.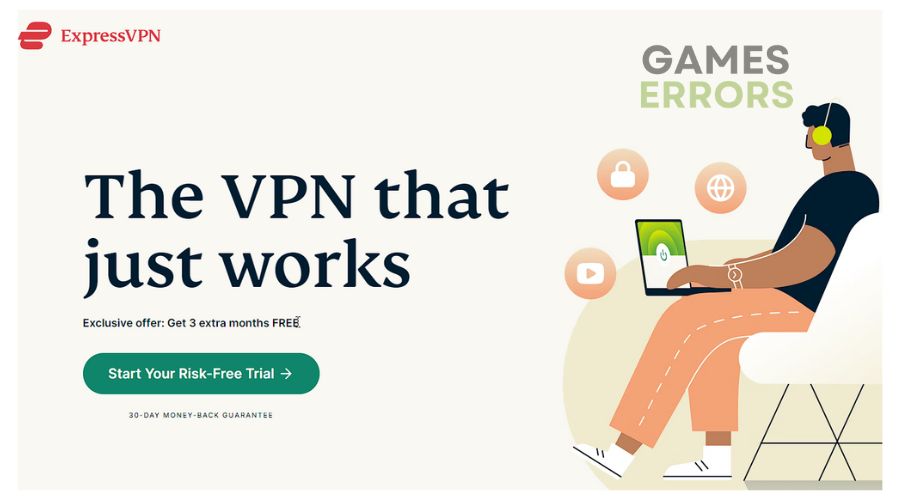 Conclusion
Try our best tips to fix Final Fantasy XIV's slow download speed. We're sure some will be helpful. Anyway, if you have other suggestions for solving this problem we haven't covered here, don't hesitate to comment below.