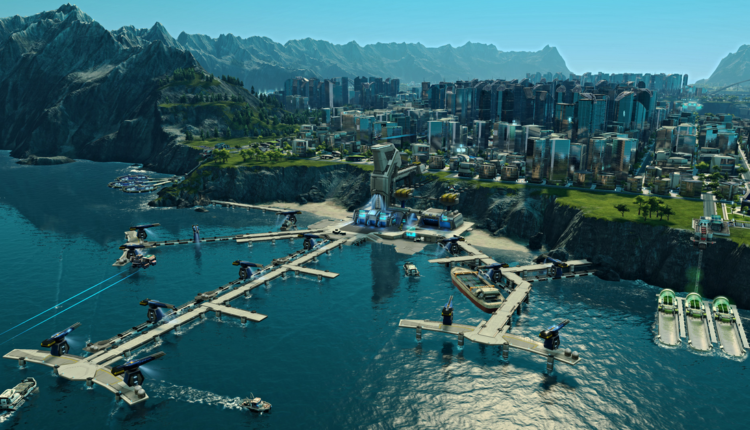 How to Fix Anno 2205 Errors, Crashes, Game Won't Start, Performance Issues
Recently Anno 2205 was released on Steam and by now it got some pretty bad reviews, due to the errors and issues of the game and also due to the gameplay quality. The most common Anno 2205 errors that players reported on the Steam's Dashboard are: Crashes, random crashes or launch crashes, Game Won't Start/Launch and Performance Issues like freezing or lag. Below you can see these errors in detail and also solutions or workarounds on how to fix them.
How to Fix Anno 2205 Errors:
1) Anno 2205 Crashes, many players reported crashes with the game when they try to play it or at launch.
"Steam crashes several seconds after Anno 2205 begins downloading files. Seems to be related to the actual download process for this game, as other games install fine and it doesn't crash until I've started it. I've used both the Steam Client Beta and main branch, and both experience the same behavior."
To fix this issue with the Steam cancel the download and delete junk files from steam\depotcache and steam\steamapps\downloading. After that start downloading the game again and it should work now.
"Game crashes after launch from Uplay. All I see is the black screen with a white frame. I'm using latest drivers from Nvidia, but I can't start playing"
Solution: To fix the game crashes you need to apply our patch to your game, you will find a tutorial on how to do that at the end of the post.
2) Anno 2205 Won't Start, fro some users the game simply won't start, they click the Play button and nothing happens or a window opens and then closes.
"I get a little flash of a screen popping up and then it goes away and nothing happens but the app does not close. Any ideas?"
"The game logs in into Uplay opens a window and closes again. Does someone know a fix?"
Solution: If you have Nvidia and your game crashes when you try to start it you can disable Nvidia surround and fix this issue. Also, try our tutorial at the end of the post to fix this issue and start your game.
3) Anno 2205 Performance Issues, the performance issues that were reported are lag, freezes, and stuttering.
"After I create a corporation, choose the island and choose a level, goes Loading with a progress bar. When it finish loading, I just have sound going, but screen frozen with loading wallpaper and that is it. Somebody have the same problem?"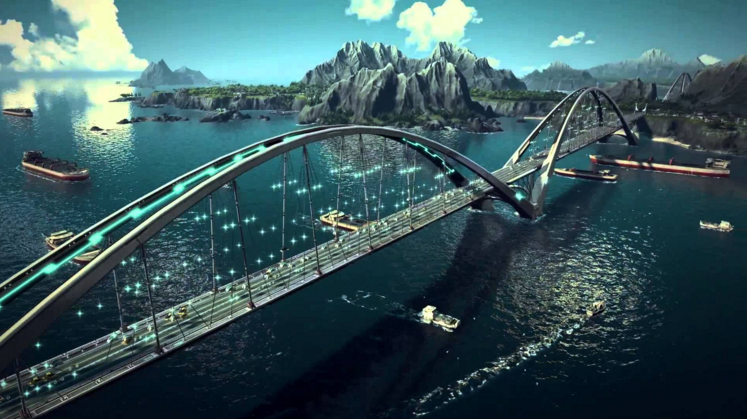 Here is a solution posted by a user on Steam's Dashboard for low frame rates:
"When I first loaded the game (using both UPlay and Steam) my frame rate sucked. Did a little investagating and found that my GeForce GTX 970M defaults to the onboard graphics CPU. Opened up the NVidia control panel and told Anno 2205 to use the GeForce card. I have frame rates hovering between 38 and 43. The game is amazing."
Solution: You can fix the performance issues of the game by following our tutorial at the end of the post.
4) Anno 2205 Error 88500014, some players are encountering this strange issue when they try to start the game. It seems that this issue is due to firewall blocking the connection with the server, connection that is needed to activate the game. To fix this follow the developers tips below.
"I'm getting error 88500014 when starting game, what can I do to solve this?"
Tips from Steam Dashboard:
If the game cannot establish an online connection, please ensure that your firewall does not block outgoing TCP connections from Anno2205.exe, UbisoftGameLauncher64.exe and UplayService.exe

We have identified that this happens on a higher frequency to users who use Bitdefender so here are the Steps you will need to apply:

Turn off Bitdefender.
Open the Bitdefender program and go to the Modules window by clicking;
Here, under the Protection tab select Antivirus.
In the Antivirus window select the Exclusions tab.
Make sure Exclusions for files is turned on by clicking the switch.
Click the Excluded files and folders link.
Click the Add button, located at the top of the exclusions table.
Click Browse, select the folder that you want to be excluded from scanning. Make sure it's excluded for both "on-access and "on-demand" scanning and then click OK.
Click Add and then click OK to save the changes and close the window.
Then click on "Excluded processes", add the .exe file of the application and make sure it is "Allowed" > click "Add" and then on Close. (this will exclude them from being monitored by the ATC and IDS)

To add a Firewall rule for an application (this applies to Bitdefender Internet Security and Bitdefender Total Security):

Go to the Protection section and then click on the Firewall module.
Click on the Rules tab at the top and then select Add rule.
Browse to the application and click Ok, and then make sure the following settings are enabled:

At Network type select Trusted, Home/Office, Public, Untrusted.
Permission: Allow
Click on OK and close the Rules window.

Before Starting your game again make sure you re-start your PC.
Anno 2205 Tutorial to Fix Major Issues:
Our team of developers managed to release a patch that helps you fix the errors described above. You can see how our patch looks like below, where you can also find a tutorial on how to use it and a download link. Please follow the tutorial step by step before asking any questions regarding your issues. Our patch won't interfere with your Steam account, it will just change some files and .dll in the game folder in order for the errors to be fixed.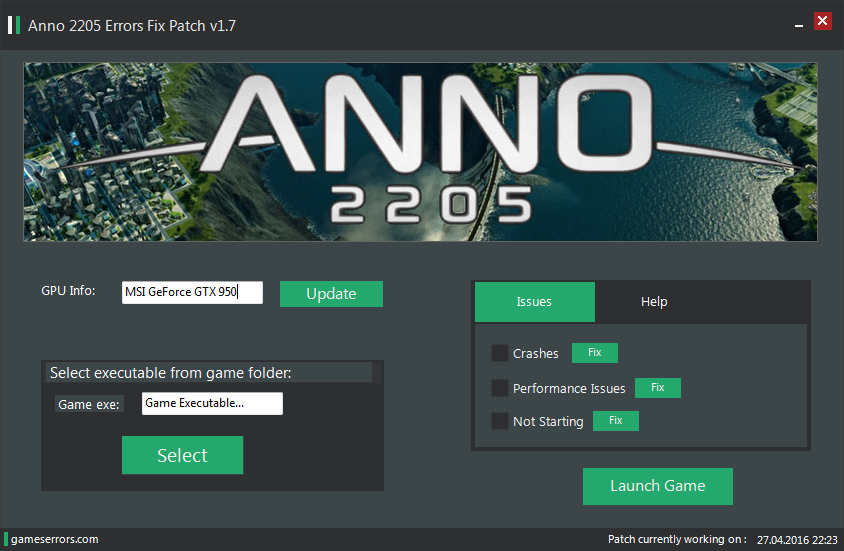 Follow the tutorial below to apply the patch correctly to your game.
How to apply our patch:
Download the archive of the patch from here: download
 Extract the downloaded archive on your PC, and open the patch from the folder.
Your GPU will be selected automatically, make sure that you use your dedicated GPU if you have a laptop!
Select the game executable from the game folder, if you used the default install folder it should be: "C:\Program Files (x86)\Steam\Steamapps\common\Anno 2205"
 Select your issue or issues from the box to the right and click the corresponding "Fix" button.
After your errors are successfully fixed you can click the "Launch Game" button and play the game.
How to download: Well, you might think that our download service is pretty annoying but is very effective. To download you just need to complete a simple offer, it usually takes a few minutes, and after that, you will be able to download the patch. We use this service because is the only way to support our developers and to keep releasing and updating patches for games. Thank you! We hope you understand us and have fun playing Anno 2205!
For any questions or issues please use the comment form below and we will help you fix your game. – GamesErrors Team