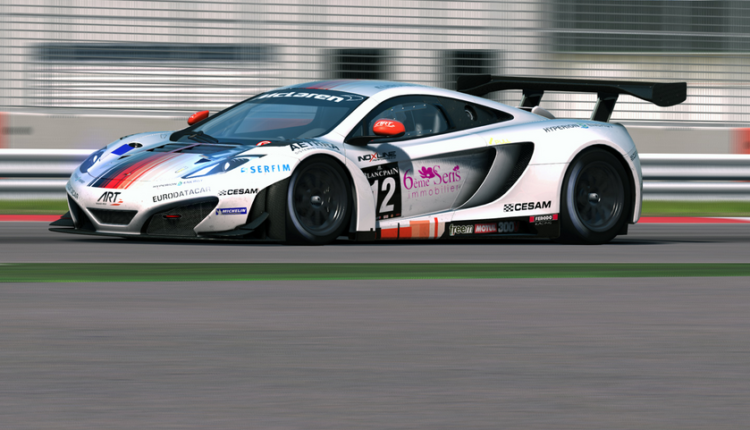 How to Fix Assetto Corsa Errors, Crashes, Loading Issue, Black Screen
Assetto Corsa Errors were reported by some gamers after the racing simulation game was released today, December 19. Assetto Corsa v1.0 is now available for download on Steam, in this new version some bugs were fixed but some major issues still persists, that is why we released this tutorial to help you fix those major errors in the game. The most common issues and errors that players encounter are: Random Crashes, Long Loading Time, Black Screen, Blue Screen and FPS Drops. All of these errors are making the game unable to play, you can find them detailed below where you can also find solutions on how to fix them.
How to fix Assetto Corsa Errors:
Assetto Corsa Crashes: "Honestly I wouldn't mind that at this point if the game would stop crashing. This is a disaster IMO. I know it's working for a lot of people. Consider yourselves lucky. All I get is "acs.exe stopped working" every time I attempt to join." ; "Hi, i have a problem. When i press start engine, the game crashes with a "Send to Microsoft" error when loading the car." ; "When I play AC suddenly my game freezes for 1 second, then it is normal again and 2 seconds later my screen is black and my PC crashes and turns off. No warning or something like that."
Solution: Make sure that you meet the minimum system requirements and that you updated your graphic card driver.
Assetto Corsa Long Loading Time: "I bought the game today but actual i start a race and then i see short my car and it freeze. i can not race or can click the second time on the wheel. Any solutions?" ; "Just wondered if anyone else was having the same problems. After selecting the race i want and hitting start it takes about 5 min to load at least. My system has half decent specs (6 core at 4.2 and gtx 970) but can't understand why it takes so long. Makes the game unplayable. Thanks."
Solution: Try to end most of the background tasks from the Task manager. Also, change the power management mode in the Nvidia control Panel > Manage 3D settings to Prefer maximum performance. This will work.
Assetto Corsa Black or Blue Screen: "The game normally launches but when I start a race -> loading page "assetto corsa" -> and black screen, I have to kill the process, I tried other resolutions windowed -> nothing.Please help me";
"Anyone else have problems with blue screen, I submitted on the AC forum but not a game issue; I get constant crashes, no problems with any other game, game pretty unplayable at the moment."
Solution: First of all, install the latest patch released by steam for Assetta Corsa. This patch seemed to have solved many of such errors. Sometimes, this might not work for few PC's
We hope that our tutorial helped you fix your Assetto Corsa Errors and that now you enjoy playing the game.Please contact us with a comment below if you have any questions.