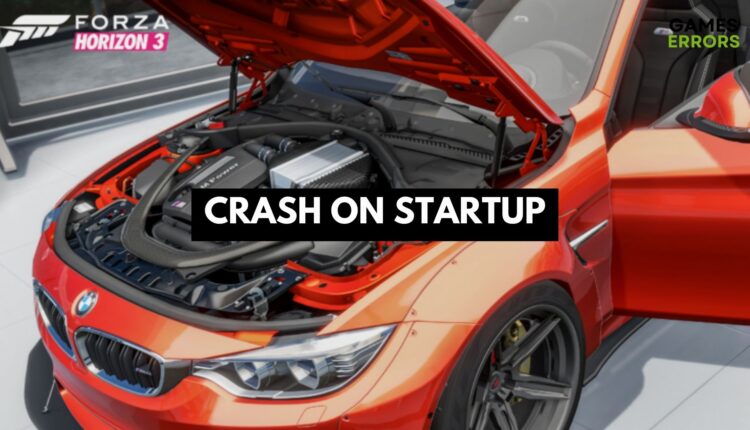 Forza Horizon 3 PC Crash on Startup: How to Fix
Are you getting countless startup crashes on this racing game? Hang in there and fix it right now
Forza Horizon 3 is available on Xbox One and Windows 10 and because the game requires a lot from your PC, you might encounter some issues like crashes and launching cases.
The most common Forza Horizon PC issues that users complain about are crashes at startup or crash to desktop problems. As it seems, there are also different flaws such as the performance issues related to the frame rate of the game.
Below you will find the recommended system requirements of the game, make sure that your PC meets them and that you can properly run the game.
💥 Why does my Forza Horizon 3 keep crashing?
According to our findings, this game can run with crashes if the game files are corrupted are needs replacing, due to a broken graphics driver or some specific problematic software running on your PC.
Moreover, you may encounter Forza Horizon 3 PC crash on startup and also be at risk for the following problems:
FH3 crash on launch
the loading screen
on splash screen
If your PC fails the specs below, you need to upgrade it because this is why the game is not working for you.
System Requirements:
MINIMUM
CPU: Intel Core i5 – 3570 – 3.40 GHz
GPU: Nvidia GeForce GTX 750 Ti | ATI Radeon R7 250X
VRAM: 2/4GB
RAM: 8GB
Hard Drive Type: HDD
Available Space: 55GB
Windows Version: Windows 10 (64-Bit)
RECOMMENDED
CPU: i7 3820 @ 3.6GHz
GPU: NVIDIA GTX 970 or NVIDIA GTX 1060
AMD: R9 290X or AMD RX 480
VRAM: 4GB
RAM: 12GB
Hard Drive Type: HDD
Available Space: 55GB
Resolution: 1920 x 1080
Windows Version: Windows Anniversary Edition 64-bit 14393.101
Here are the problems that occur in this racing game so be ready to apply our solutions to finally fix this problem.
How do I fix the Forza Horizon crash?
1. Update the GPU driver
From Windows:
The first option can be to manually update the graphics driver to search for the last version on your OS.
Open Device Manager → Expand Display adapters and right-click on the graphics driver → Click on Update driver → Pick Update drivers automatically.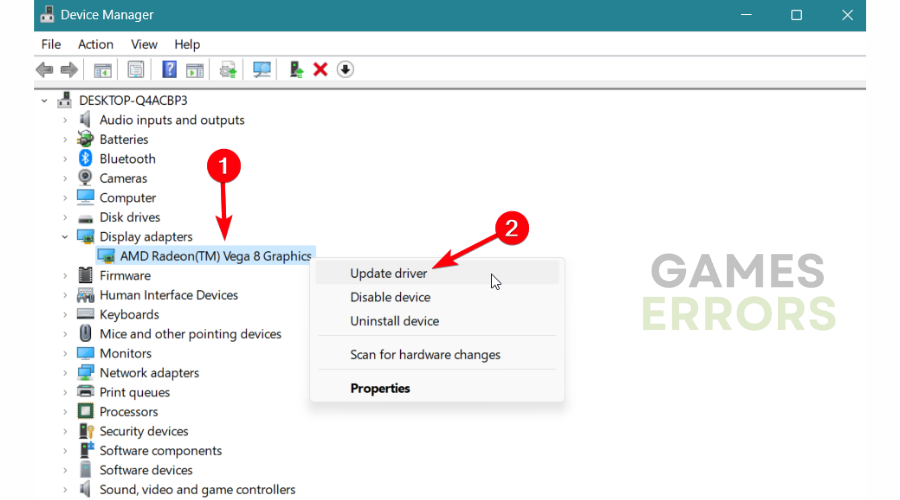 The better alternative than using the primary process is a dedicated driver manager named Outbyte Driver Updater. You can use the software as described in these steps:
Download and install Outbyte Driver Updater on your PC.
The scan will start automatically (5 minutes to detect outdated drivers).

After this process, you can select any driver you need to update.

Wait until the drivers are optimized with the latest versions.
2. Fix the corrupted game files
Run the Steam client
The game files will be validated and repaired now.
Close the window after it's finished.
3. Disable conflicting apps
It's common knowledge that some programs installed on a PC can be problematic and generate game crashes now and then. Hence, it's the case with this gameplay and you can fix it by removing any programs running in the background.
Use Task Manager and go to the Processes tab → Find the potential apps that interfere with the game → Right-click on and click End task.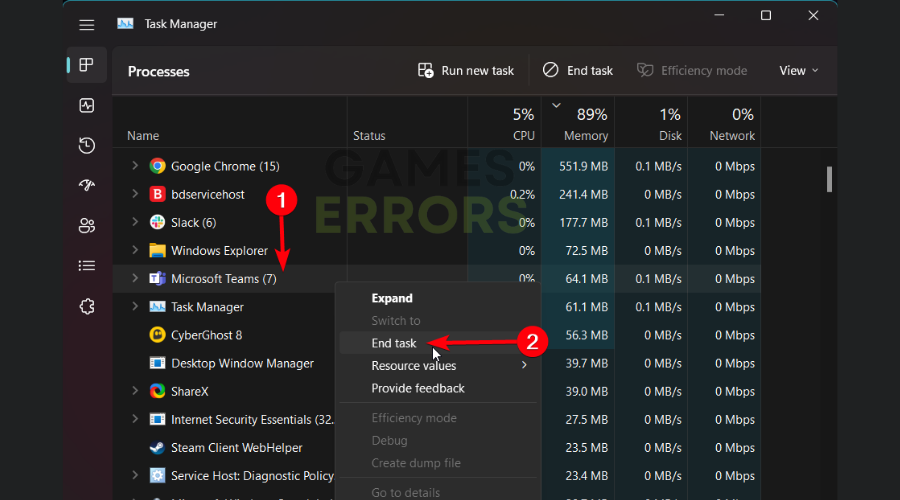 4. Remove the Nahimic audio process
It seems that a number of players could fix crashes on FH3 by simply disabling a process called Nahimic on their system. They confirmed that closing this process can fix the issue and you can play the game uninterrupted.
Therefore, go ahead and find the process in the background and click End task to terminate it. Then, check if the game works.
If the game is not fixed by now and you still get Forza Horizon 3 crashes on startup, you can surely solve it with our guide that stops the games from crashing.
Other related issues on
Forza Horizon 3
➡️ Forza Horizon 3 PC not launching
If you are having trouble launching Forza Horizon 3 on your PC, there are several things you can try to resolve the issue:
Update your graphics card driver: Outdated or corrupted graphics card drivers can prevent games from launching or running properly (See solution 1)
Check for Windows updates: If you haven't updated your Windows operating system recently, it's possible that missing updates could be causing Forza Horizon 3 to fail to launch
Reinstall the game: If none of the above solutions work, you may need to uninstall and reinstall the game on your PC. Make sure to back up any saved game data before doing so
➡️ Forza Horizon 3 Performance Issues: Low FPS and Stuttering
Various players are constantly complaining on forums about the performance issues of the game. The most common issues with the frames are low FPS, and FPS drops but some of them are also encountering stuttering.
For the FPS drops of the game, you can try to apply the quick workarounds below. Changing the affinity of the game from Task Manager helped some players to get rid of the drops and play a normal game.
While running the game in the background, Open the Task Manager
Right-click on 'Forza Horizon 3' and open the details
Right-click on 'forza_x64_release_final.exe' and then click on Set Affinity
Un-check the 'Core 0' option and leave all other things checked.
The stuttering issue is encountered a lot by users that are playing the game on Xbox. Multiple reports from players said that you could fix the stuttering and optimize your game on the console by applying the steps below.
Go to Xbox App and then to Settings and then click on the Network tab
Check to see if your "Teredo address" is broken, you should receive a warning if it is
Follow the steps within the app to uninstall and reinstall it.
We hope that by now you managed to fix all the Forza Horizon 3 crashes on startup issues and that you are enjoying the game.
Plus, there is also a Forza racing game for mobile players, and you can play it as soon as you want on your pocket device.
If you still encounter other issues that seem impossible to resolve, reach out in the comments below to find your answer.