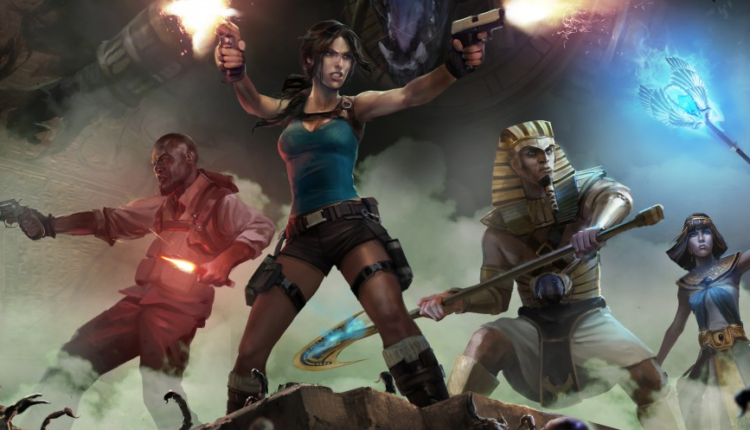 [Fixed] Lara Croft and the Temple of Osiris Black Screen, Crashes
X
INSTALL BY CLICKING THE DOWNLOAD FILE
Temple of Osiris is the sequel to the critically-acclaimed Lara Croft and the Guardian of Light and the first-ever four-player co-op experience with Lara Croft. The issues that the people encountered when they tried to play the game were random crashes, a black screen, and low FPS. Below you can see the detailed problems and how to fix them.
How to fix Lara Croft and the Temple of Osiris Issues:
Lara Croft and the Temple of Osiris Crashing
Some players reported that their game crashes when they start it or randomly while playing. Others reported a crash when they died.
"When I die, then at the loading screen I don't see the animated loading gif on the left, and it just crashes! I can't play the game without dying, too hard !"
Solution: If you are receiving this error, try verifying the game cache. Restart Steam and the game should work.
Your game performance may suffer if you are running corrupted or outdated drivers. Consequently, it is advised to regularly update Windows drivers.
Knowing that you can update your drivers automatically with a specialized third-party app like Outbyte Driver Updater will help you when updating your GPU driver manually can be difficult or time-consuming. It works with only a few clicks and can be used to update any driver you desire.
Lara Croft and the Temple of Osiris Black Screen
This is the most common error that players encounter with this game, they get a black screen when they start the game, and they see only the cursor.
"I have a problem, guys. When I run the game, the cursor appears, and nothing else. Only black screen, and no menu. Any solution would be appreciated."
Solution:
Some users have reported that they are experiencing black screen after launching the game. If you too are experiencing the issue, try running the game in the windowed mode (Alt+Enter).
It could be a driver issue, so updating the drivers or rolling back to a previous stable version could also fix the issue.
Lara Croft and the Temple of Osiris Low FPS
Not so many players encountered this error, but a few complained that they have low fps or fps drops.
Solution: Make sure that you meet the minimum system requirements and that you have updated your GPU driver.
We hope that our guide helped you fix your Lara Croft and the Temple of Osiris Issues and that now you can play the game. If you have any questions or if you are encountering errors while using our solutions, please leave a comment below and we will help you fix your game.