Planet Coaster Crashing, Not Starting & Low FPS: How to Fix
Resolve all issues with crashing & not launching on Planet Coaster with efficient solutions below
X
INSTALL BY CLICKING THE DOWNLOAD FILE
Planet Coaster, a coaster park simulation game is available for everyone on the Steam platform. Players are saying that this game is one of the best coaster simulators that ever came out.
Even though the reviews of the game are very positive, a few players are complaining about Planet Coaster crashing on PC which is making the game unplayable.
Apparently, the most common Planet Coaster errors are constant crashes, performance issues, and the game won't start. There are also other minor issues, you can find below a list of all of these issues and solutions on how to fix them.
But before starting to fix your game, you need to make sure that you meet the minimum system requirements of the game, otherwise, this might be the reason why you are unable to play it.
SYSTEM REQUIREMENTS for Planet Coaster
MINIMUM:
OS: Windows 7 (SP1+)/8.1/10 64bit
Processor: Intel i5-2300/AMD FX-4300
Memory: 8 GB RAM
Graphics: nVidia GTX 560 (2GB)/AMD Radeon 7850 (2GB)
DirectX: Version 11
Storage: 8 GB available space
Additional Notes: Minimum specifications may change during development.
RECOMMENDED:
OS: Windows 7 (SP1+)/8.1/10 64bit
Processor: Intel i7-4770/AMD FX-8350
Memory: 12 GB RAM
Graphics: nVidia GTX 980 (4GB)/AMD R9 380 (4GB)
DirectX: Version 11
Storage: 8 GB available space
Additional Notes: Recommended specifications may change during development.
How to fix Planet Coaster issues?
If you arrived here, it means that your PC meets the system requirements of the game and that you encounter a bug or an issue that is making your game unplayable or annoying to play.
1. Planet Coaster crashing
A lot of players are encountering constant Planet Coaster keeps crashing randomly in the game. They get this crash within like 20 minutes of getting in the game, crashing the party achievement, or crashing on startup.
To fix this issue and play the game, read the workarounds below and apply the best solution, you can find it after the workarounds, and your crashes will be fixed.
1. Update your graphics driver

It's always good practice to ensure you're using the latest drivers for your card. Here are some useful links:
http://www.nvidia.co.uk/Download/index.aspx – Any Nvidia card, including mobile
https://www.amd.com/en/support – All AMD cards and APUs
https://www.intel.com/content/www/us/en/download-center/home.html – All Intel Chips
Updating your drivers manually might be a bit hard or time-consuming, just know that you can update your drivers automatically with a dedicated third-party software like
DriverFix
. You can use it for any driver that you want to update, and it works in just a couple of clicks.
2. Close background apps
This straightforward and practical method to avoid crashes is to remove other programs that run in the background, as they may interfere with the game.
To do so, open
Task Manager
on your desktop, go to the
Processes tab
, right-click on any potential conflicting software, and click
End task
.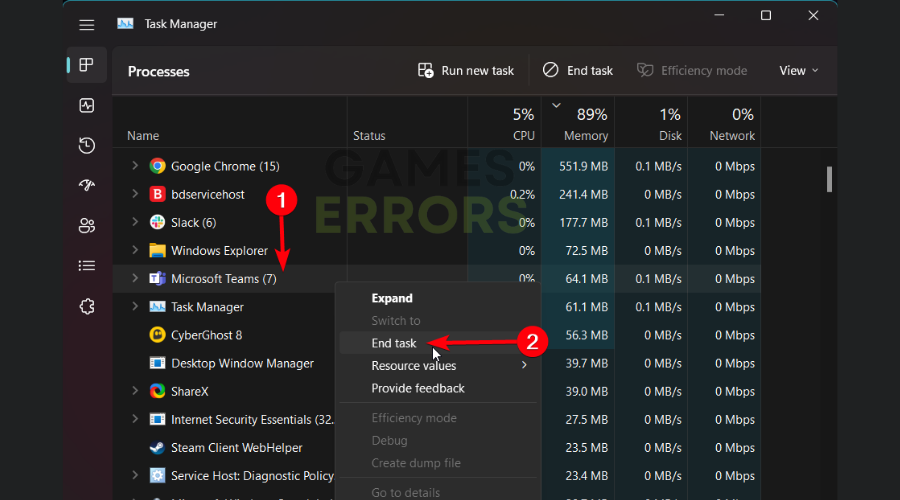 3. Ensure your game files are not corrupted
Users are encountering crashes both in career mode and in sandbox mode. There are also some crashes when the game tries to autosave or when it's reloaded.
You can verify the integrity of the game files from Steam, by right-clicking on the game, and selecting Properties → On Local Files, click on Verify the integrity of the game files.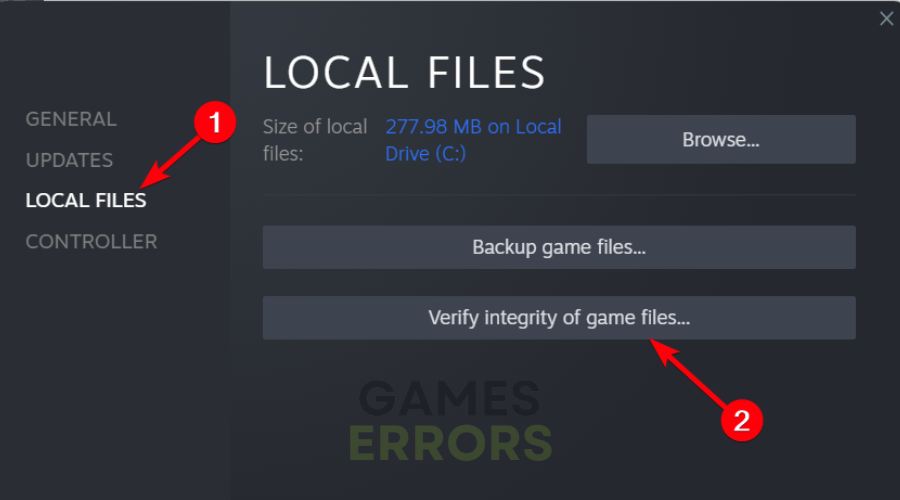 You can also learn more about this method and how it resolves the issue. This is nice and easy, simply follow Steam's guide on verifying your installation.
All these types of crashes are making the game unplayable, and you can't do anything because you will lose progress every time the game crashes and you need to start all over again.
2. Planet Coaster not starting
Some players can't even start the game. Nothing happens when they press the Play button in the Steam Library and the Planet Coaster is not starting.
If you are one of the guys that encounter Planet Coaster not working on the PC, go ahead and apply the workarounds and the solutions down below.
1. Launch Steam as an administrator – Right-click on the launcher > Check the Run as an administrator box and click Apply and OK to save it.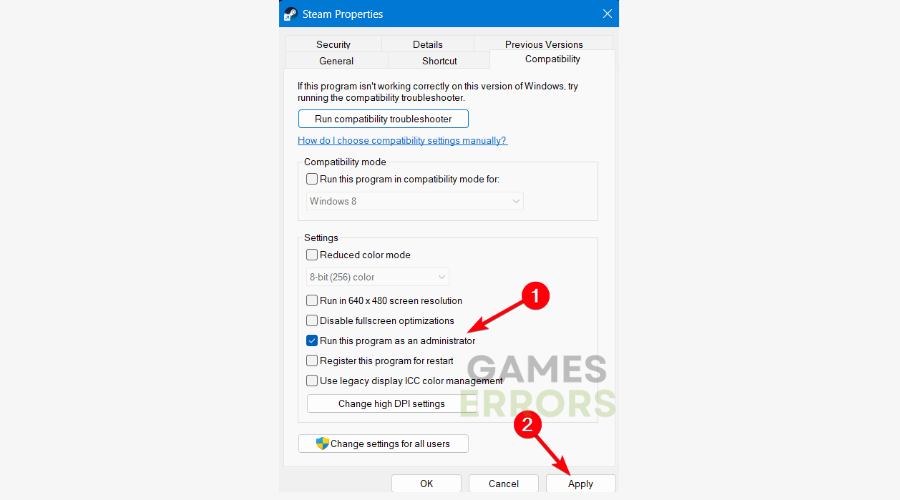 2. Get the latest Windows updates – Type Windows Updates in the search box > click on the Check for updates button and install any available updates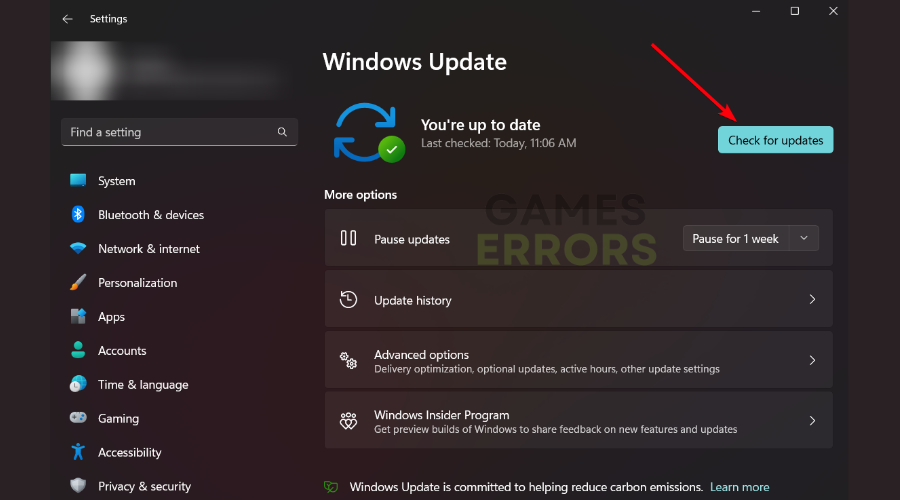 3. Update the Microsoft Visual C++ library – Some users reported that updating necessary tools like this helped to fix the issue and play the game without loading problems
3. Planet Coaster performance issues
Frame rate issues like low FPS and FPS drops are the most encountered performance issues that may generate Planet Coaster stuttering.
So, if you have Planet Coaster low FPS issues, you might be unable to get over 20-30 FPS and therefore FPS drops that are very low and makes the game unplayable. See the workarounds below to fix it properly
Lower the In-game graphics settings to avoid resource overuse and draining
Verify if you're running any overclocking programs and disable them while you play
Reinstall the GPU driver to avoid graphic issues and low FPS. (See our first solution to do it)
Disable V-Sync and see if the game performance is improving
To fix the performance issues of the game, apply the workaround above in order to improve the game's performance and play it without any restraints.
Let's hope that by now you managed to fix all your Planet Coaster issues and that you are enjoying the game. If you still encounter some issues, and you are unable to fix them, please comment below.
If you encounter any issues or errors while playing your favorite games and require support, feel free to contact us here. Our team is always ready to assist you and ensure your gaming experience is seamless and enjoyable.