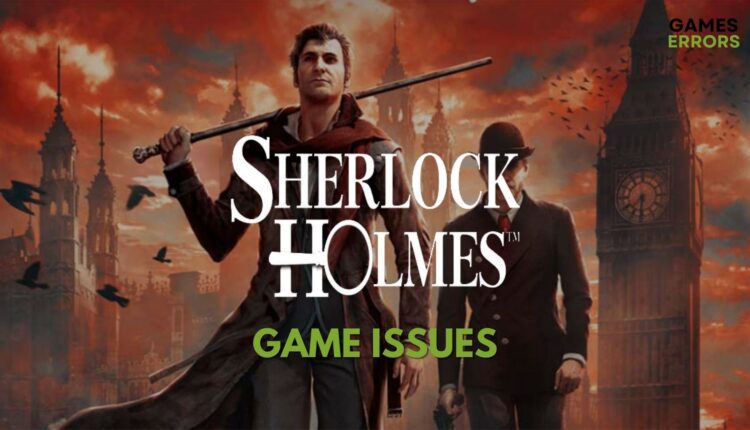 How to Fix Sherlock Holmes: The Devil's Daughter Issues
Investigate your cases as Sherlock Holmes in this trilling detective world without errors
X
INSTALL BY CLICKING THE DOWNLOAD FILE
Sherlock Holmes: The Devil's Daughter is available on Steam and by now a few players complained about errors and issues in the game.
Some of these issues are making the game unplayable. We know that you paid a lot of money for this game, and we want to help you fix your errors and play the game without any errors.
The most encountered Sherlock Holmes: The Devil's Daughter errors are freezes, FPS drops, not starting and game crashes. A few people also reported some minor issues regarding sound and screen aspect ratio.
To start fixing all your game issues, make sure that you meet the minimum system requirements. You can find the below.
MINIMUM:
OS: Windows 7 64 Bit / Windows 8.1 64 Bit / Windows 10 64 Bit
Processor: INTEL Core i3 3.6GHz / AMD FX Series 4.2GHz Quad-Core
Memory: 6 GB RAM
Graphics: 1024 MB 100% DirectX 11 compatible AMD Radeon HD 7790 / NVIDIA GeForce 460 GTX
DirectX: Version 11
Storage: 20 GB available space
Sound Card: DirectX Compatible
RECOMMENDED:
OS: Windows 7 64 Bit / Windows 8.1 64 Bit / Windows 10 64 Bit
Processor: INTEL Core i5 2100 3.1 GHZ / AMD A8-7600 3.1 GHz
Memory: 8 GB RAM
Graphics: 2048MB 100% DirectX 11 compatible ATI R9 270X / NVIDIA GeForce 760 GTX or higher
DirectX: Version 11
Storage: 20 GB available space
Sound Card: DirectX Compatible
Sherlock Holmes: The Devil's Daughter Errors
Before jumping to the main issues and the resolutions, you could also try closing the background apps that may interfere with the game. For instance, disabling the antivirus can be the cause, so you should check that.
1. Sherlock Holmes: The Devil's Daughter Crashes
A few players are encountering crashes throughout the game or at the startup. This kind of issue is usually caused by multiple factors. With that in mind, you can fix it with these methods:
➡️ Open Device Manager from Start → Go to Display adapters and expand it → Right-click on the driver → Choose Update driver and then select Search automatically for drivers to install the latest version.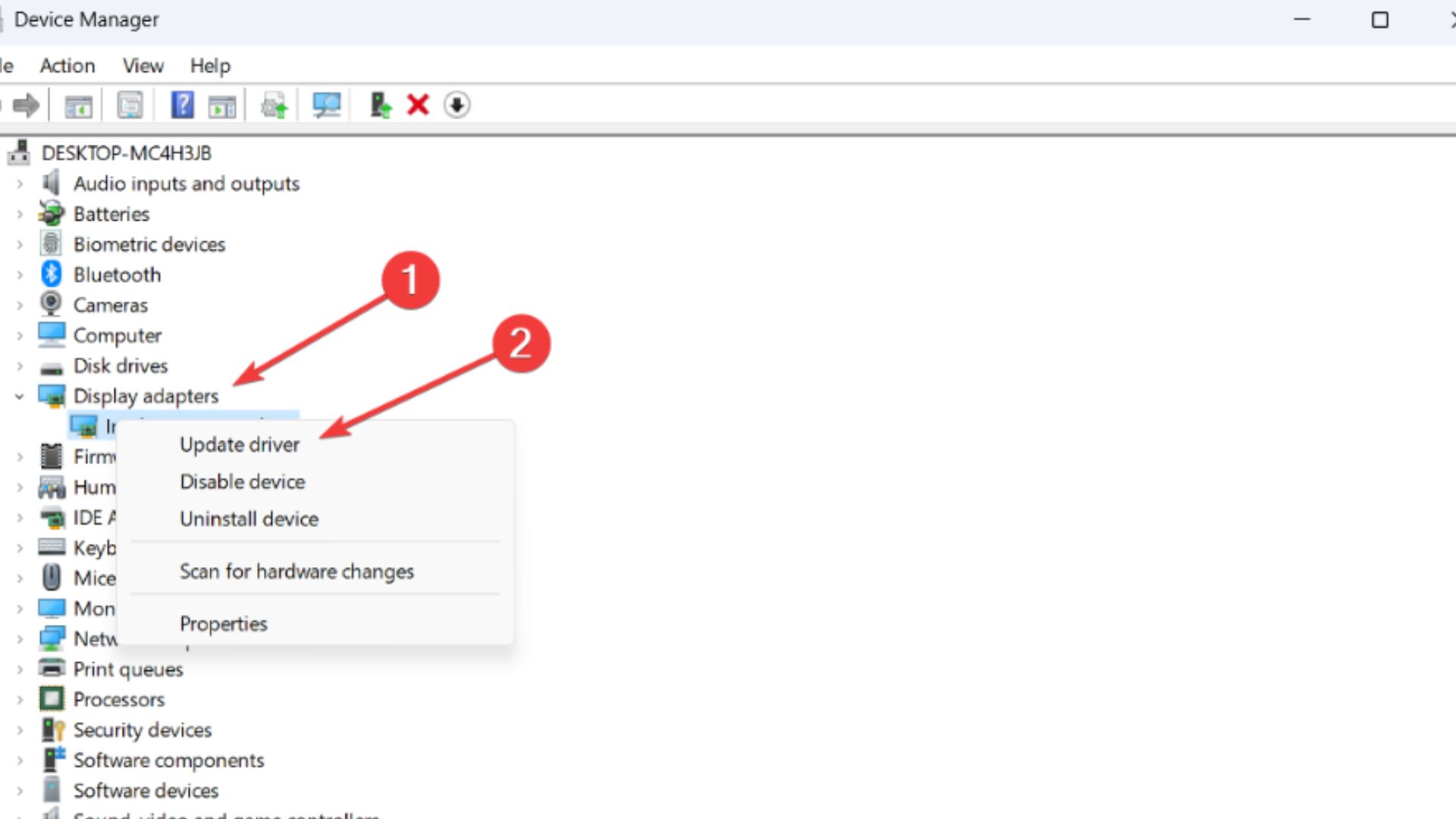 Most often, the manual method of installing drivers is not that accurate, so you may not get it done. Still, the good news is that you can choose a dedicated driver manager such as DriverFix.
Repair corrupted game files
On Steam, go to Library and find the game → Right-click on the game icon and click Properties → Select Local files and finally hit the Verify the integrity of game files.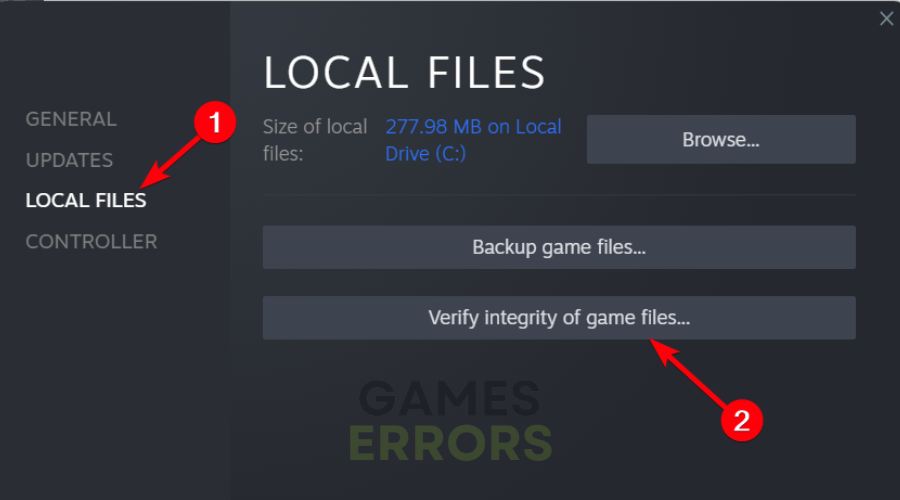 2. Game Freeze issues
Apparently, some players in the game are encountering freezes and other performance issues, but freezes are the main ones encountered.
As you can see in the Steam forum, the game keeps freezing during conversations, examinations, and when changing disguises. The game freezes in these moments for approx. 15 seconds and then comes back to normal.
In order to fix this, you can always apply quick fixes such as:
Disable the firewall protection or allow the game as an exception in the Firewall settings.
Play the game in offline mode or set the game in windowed mode.
3. Game Not Starting issues
This error is encountered by a lot of players. They are unable to start the game when they click the Play button in the Steam Library.
Nothing happens or the game appears as running on Steam but it doesn't launch. You can quickly fix this issue by following the official Steam support page for not launching cases.
4. In-game FPS issues
The developers reported on Steam that the game has FPS issues with:
AMD Crossfire: FPS drops and screen flickering on older graphics cards and out-of-date drivers.
Intel integrated graphics: Performance is insufficient to play the game comfortably (7-10 fps).
FIX: The FPS issues should be fixed with the latest patch of the game, so be sure to download it or simply update the game on Steam.
We hope that your tutorial helped you fix your Sherlock Holmes: The Devil's Daughter errors and bugs, if you encounter any other issues in the game or if you don't know how to apply the patch to your game, comment below or use our contact page and we will help you fix your game.
If you encounter any issues or errors while playing your favorite games and require support, feel free to contact us here. Our team is always ready to assist you and ensure your gaming experience is seamless and enjoyable.