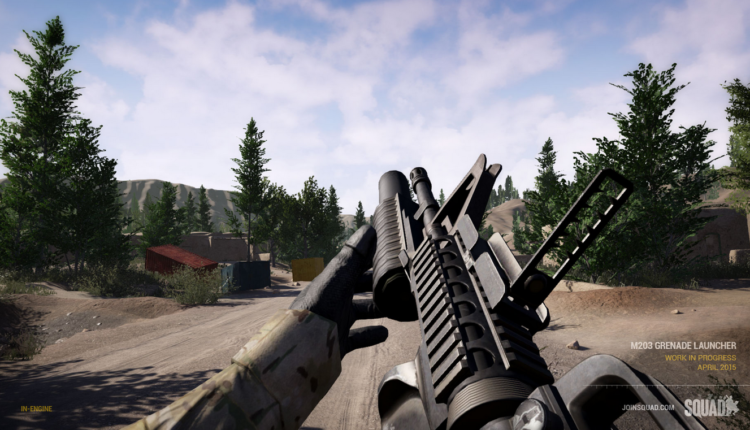 X
INSTALL BY CLICKING THE DOWNLOAD FILE
Squad was released yesterday on Steam and is now available in Early Access version. The game is a 50 vs. 50 multiplayer first-person shooter that aims to capture combat realism through communication and team play. Until now it got pretty good reviews but because it's game still in development it comes with some issues.
The most common Squad errors that players reported until now are Crashes, FPS Issues, Visual Studio Issue, Resolution Problems and other minor bugs. You can find these errors detailed and solutions on how to fix them below.
How to Fix Squad Errors:
1) Squad Crashes, this is the most encountered errors by players. The game sometimes crashes at startup or randomly when playing.
"I just bought the game downloaded it then launch it. I see the first window with squad written and a guy that is watching you then a window appear with nothing inside and instantly close. I tried checking files I tried restarting steam nothing work any solution ?"
"My game will randomly crash and exit. Is it a setting that isn't fully working?"
"So I just downloaded it, launched it, then it just shows windows that immediately crashes… I don't even see anything. I see the SQUAD loading thing, then an outline of a window then crash."
Workaround: As a workaround, for now, roll back your GPU drivers to the previous build and the game should run fine for you. Or you can apply our tutorial from the end of the post to fix the crashes.
2) Squad Resolution Issue, for some players the resolution does not appear in settings.
Solution: Open console and type: r.setres","r.setres and r.setres 1920x1080f. You can also change the resolution from GameUserSettings.ini in C:Users\AppData\Local\Squad\SavedConfig
"The highest option I have available in the settings in 1280×768….any idea why?"
"When I load the game I get a black screen because I had played it on a screen with a higher resolution than what I'm currently trying to play it on. Does anyone know of a way to change the resolution outside of loading the game like in an .ini file somewhere?"
3) Squad FPS Issues, you might encounter FPS issues like drops and low fps even with a high-end PC. This issue was reported by a lot of players, and you can fix it by following the solution below.
"So I just got this game, and it turns out I only get 16 fps on low, med, high, and ultra setting. Its as iff the game is caped at 16fps. And yes, I turned off vsync. Please help!"
"Am I the only that have a gtx 760 and very low fps? Specs: 8Gb memory, core i7 3.7 GHZ. And a gtx 760 1.5Gb."
"Hey, I was reading the steam reviews, and there were quite a few people with amazing specs complaining about how the FPS is horrible. "
Solution: You can fix the FPS issues in the game by following our tutorial for major issues below.
4) Squad Visual Studio Issue, some players are encountering errors with Visual Studio 2015 C++, most users see a message about this missing when they try to launch the game. To fix this follow the solution below:
Solution: To manually install the redistributable go to "Squad_CommonRedistvcredist2015" (you can find this folder by using the search option of your OS). After you find the folder and access it, open vc_redist.x64 or vc_redist.x32, install it, and you should be able to play the game. If this won't work, follow the tutorial below.
We hope that our tutorial helped you fix your Squad errors and that now you are playing the game. If you have any questions or if you encounter difficulties in the solutions to your game, please comment below and we will help you! – GamesErrors Team