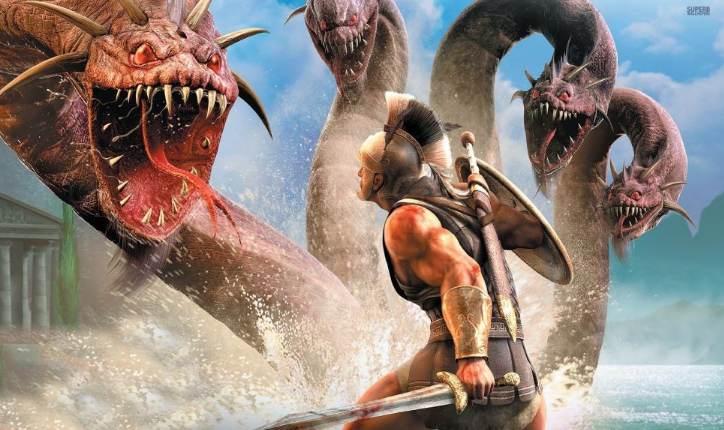 X
INSTALL BY CLICKING THE DOWNLOAD FILE
Titan Quest Anniversary Edition is now available on Steam after 10 years of the first release in the game series. The game is free to people that own the original game. This new version of the game combines both Titan Quest and Titan Quest Immortal Throne in one game and has been given a massive overhaul for the ultimate ARPG experience.
Players have a very good experience with this game and by now only a few reported bugs or errors in the game. The most encountered Titan Quest Anniversary Edition errors are Game Not Starting, Mouse Issues, Crashes and Server Issues. These issues are not that major, and you can fix them with our workarounds and solutions.
Below you can see some new exciting features of the new game and after that, you will find the system requirements.
Restored and improved multiplayer functionality, including new features like a built-in voice chat and NAT resolving for best multiplayer connectivity
Support for more resolutions, larger camera distance, and scaleable UI size
Improved performance and general stability
Support for modders through new modding options and a fully integrated Steam Workshop
Complete balance rework with improvements to all Masteries, damage types, unique items and sets
Countless bug fixes and other improvements, including ten years' worth of community fixes
Make sure that you meet the minimum system requirements, recommended it's better and after that you can go ahead and check your issue in our errors list below and apply the corresponding workaround or solution to fix it. If you don't meet the minimum system requirements, you need to upgrade your PC because your issues are probably because of this.
System Requirements
MINIMUM:
OS: Windows XP / Vista / 7 / 8 / 10 32 or 64 bit
Processor: 2.0 GHz CPU
Memory: 1 GB RAM
Graphics: 128 MB NVIDIA GeForce 6800 series or ATI Radeon X800 series or equivalent
DirectX: Version 9.0c
Storage: 5 GB available space
Sound Card: DirectX compatible
RECOMMENDED:
OS: Windows XP / Vista / 7 / 8 /10 32 or 64 bit
Processor: 3.0 GHz CPU Dual or Quad Core
Memory: 2 GB RAM
Graphics: 256MB NVIDIA or AMD card
DirectX: Version 9.0c
Storage: 5 GB available space
Sound Card: DirectX compatible card
Titan Quest Anniversary Edition Errors:
Here are the most common errors and issues in the game, for each issue you will find a solution or a workaround that will fix it for you. If you don't know how to apply it, or you are not sure about something just comment below or use our Support section and one member of our team will help you fix your game as soon as possible.
#1 Titan Quest Anniversary Edition Not Starting
This is the most common errors experienced in the game by players, for some of them, the game simply doesn't launch or start. They receive no error, for example, they click the Play button in Steam and nothing happens or they receive different errors like Failed to initialize graphics engine or Game failed to start (Unknown Error).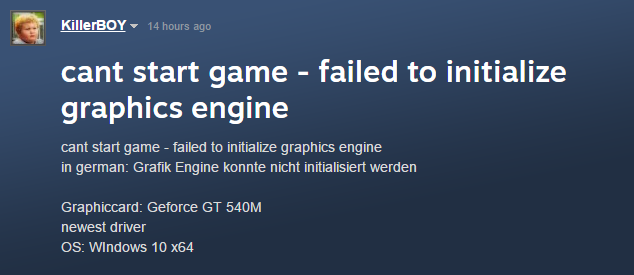 "Trying to launch the game results in "Game failed to start (Unknown Error)"
Tried reinstalling it, no avail, same problem. Trying to launch the executable itself results in "The application has failed to start because its side-by-side configuration is incorrect. Please see the application event log or use the command-line sxstrace.exe tool for more details."
Solutions:
Some players fixed this issue by going into the game folder and running TQ.exe in Administrator mode
You can also try to edit some registry to fix this issue, check the image below to do this.
But the best and easiest way to fix this issue and start your game is to use our patch, you can find more details at the end of the article. Players reported that our patch helped them fix this issue and start their game in just a matter of minutes.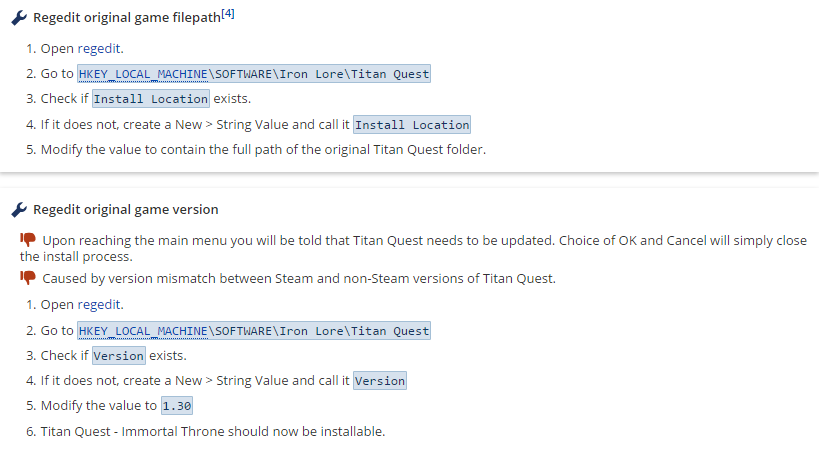 #2 Titan Quest Anniversary Edition Mouse Issues
The mouse cursor won't move, it's too small, sometimes it freezes and sometimes you simply can't move it. These are some issues that players reported about their mouse in-game.
"As above. Just booted up eager to get back in to it after all these years and my mouse cursor doesn't budge. As soon as I tab to desktop it's fine. Does anyone else have this issue? Thanks in advance. :)"
Workarounds:
Set application (TQ.exe) compatibility mode to "Windows 7", if you don't know how to do this watch the video below.
If you are having the dreaded invisible mouse issue, hit alt+enter and play in windowed mode.
Right click desktop screen, choose display settings options, turn text and apps slider down to 100%
Also, you can use our patch for the best solution, it will automatically detect your mouse driver issue and apply the best workaround to fix it.
#3 Titan Quest Anniversary Edition Server Issues
"My friend and I tried to host a Multiplayer Internet game. We connected to each other games but the ping is atrociously high: 600-1200ms despite the fact that we are in the same area. Why can't we directly connect to each others ? Or the information is being sent to Nordic server then sending forward to another player ?"
A lot of players are complaining about the Server Browser issue, they say that it's glitchy and broken. For example, this is what a user said on the Steam Dashboard: "Anytime I try to look through the servers, it scrolls me back to the top of the list. If I click on another server, it puts me back at the top of the list, making it impossible to find a game, let alone join it. If i want to join a game I have to click on an available server on at the top of the list of servers and then click join as fast as I can before it puts me back at the top of the list. I love this game and want to play it with others but as of now I cannot. Please fix this soon, I love this game."
Solution: A player came up with a fix for the server issues, check it below:
First, I got the list up.
Disconnected from wifi.
Selected friends game.
When the password screen came up, I reconnected and waiting a moment.
Put in password, joined game (also alt-tabbed to make sure my firewall wasnt clogging).
Am now in game.
#4 Titan Quest Anniversary Edition Crashes
For some users, the game randomly crashes and they receive some error code or simply nothing, they just get a crash to desktop. A player reported that because of the latest patch when he right clicks the pets to change their behavior the game crashes. Also, when a friend tried to join his game, right clicking their portrait caused the game to crash. For one guy the game crashes when he changes the game resolution to 1920×1080. And others experience freezes and after that a crash resulting in loss of the game progress.
Solutions: 
The developers said that this issue is caused by a bug in the Steam client on Win 10 and was reported to Valve. Current solution is to turn off backward compatibility and change windows text scale to 100%, see the video below to do this.
The best solution to fix the game crashes is to apply our tutorial to your game, you can find more details after the video below.
Tutorial! Your computer's graphics drivers will perform and function less effectively if they are out-of-date. It means that your computer is missing the necessary patches and upgrades to help you fix bugs and boost performance. Therefore, it can also be the reason for the FPS decrease.
To avoid these types of problems, you can use an automatic tool that will find, download, and install the right driver version on your Windows PC in just a couple of clicks, and we strongly recommend DriverFix. Here's how to do it:
1. Download and install DriverFix.
2. Launch the application.
3. Wait for DriverFix to detect all your faulty drivers.
4. The software will now show you all the drivers that have issues, and you just need to select the ones you'd like fixed.
5. Wait for DriverFix to download and install the newest drivers.
6. Restart your PC for the changes to take effect.
Let's hope that by now you managed to fix all your Titan Quest Anniversary Edition errors and issues and that you are enjoying the game. If you still encounter some issues, and you are unable to fix them, or you don't know how to apply our patch, please comment below or open a Support ticket. After that, a member of our team will help you as soon as possible to fix your issue and enjoy your game.–GamesErrors Team