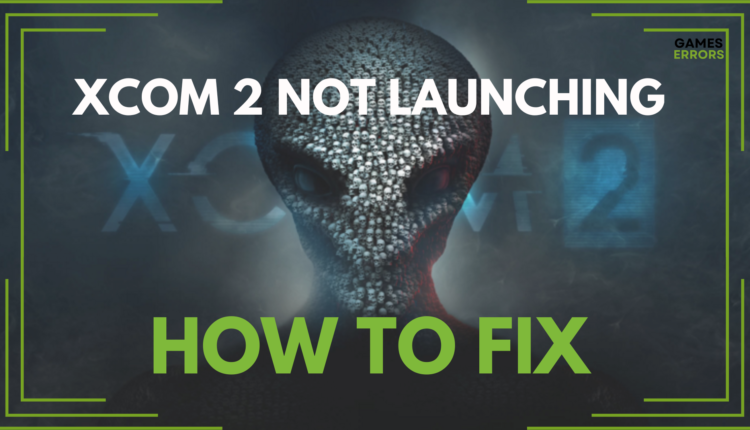 XCOM 2 Not Launching: How to Fix It [Easiest Steps]
XCOM 2 won't launch due to outdated graphics drivers or corrupted game files ⚡
X
INSTALL BY CLICKING THE DOWNLOAD FILE
XCOM 2 is a turn-based alien domination gameplay that keeps having launching issues for a while on different scenarios.
Many players on the Steam Discussions Board are currently reporting XCOM 2 not starting. A lot of them are complaining about the fact that the game is poorly optimized and that it has freezes or launching problems on multiple platforms like Epic Games, Xbox One, and Steam Deck.
The most common XCOM 2 launching issues that users are complaining about are XCOM 2 not starting with mods, XCOM 2 not launching on Epic Games, or XCOM 2 not launching on Steam.
"XCOM 2 won't start. Verified integrity of game files, Re-installed couple of times, Disabled anti-virus(avast), Changed language options, and Cleaning up graphics driver and fresh new install won't help either. Does anyone having similar issues?"
Why is XCOM 2 not launching?
XCOM 2 not launching due to your game's launcher or corrupted game files. Many players discussed this problem and it seems that opening the game from 2K Launcher may result in not starting errors.
XCOM 2 System Requirements:
Minimum:
OS: Windows 7, 64-bit
Processor: Intel Core 2 Duo E4700 2.6 GHz, AMD Phenom 9950 Quad Core 2.6 GHz
Memory: 4 GB RAM
Graphics: 1GB ATI Radeon HD 5770, 1GB NVIDIA GeForce GTX 460
Network: Broadband Internet connection
Storage: 45 GB
Sound Card: DirectX-compatible sound card
Recommended:
OS: Windows 7, 64-bit
Processor: 3GHz Quad Core
Memory: 8 GB RAM
Graphics: 2GB ATI Radeon HD 7970, 2GB NVIDIA GeForce GTX 770 or better
Storage: 70 GB available space
Sound Card: DirectX Compatible Sound Device
You can find here the official source for the complete system requirements.
How to fix XCOM 2 not launching?
Table of contents: 
All the solutions described below are available for PC users and can mainly be applied to your PC devices.
Before starting with the complex guide, make sure to try relaunching your gameplay or restarting the PC to see if that problem is resolved.
1. Update the graphics drivers
Find the Display drivers and right-click on your device driver.
Wait for the process to complete and restart your PC.
Your computer's graphics drivers will perform and function less effectively if they are out-of-date. It means that your computer is missing the necessary patches and upgrades to help you fix bugs and boost performance.
To avoid these types of problems, you can use an automatic tool that will find, download, and install the right driver version on your Windows PC in just a couple of clicks. So we strongly recommend DriverFix. Here's how to do it:
1. Download and install DriverFix.
2. Launch the application.
3. Wait for DriverFix to detect all your faulty drivers.
4. The software will now show you all the drivers that have issues, and you just need to select the ones you'd like fixed.
5. Wait for DriverFix to download and install the newest drivers.
6. Restart your PC for the changes to take effect.
2. Verify the integrity of game files
Open the Steam client on your desktop.
Click on the Library button in the top left corner of Steam.
Then, go to the Local Files option.
Check if there are corrupted game files to repair.
3. Disable Steam Cloud synchronization
On your game launcher, right-click on XCOM 2 game.
Select the Properties option.
Go to the Updates tab.
Untick the Enable Steam Cloud box.
4. Reinstall the game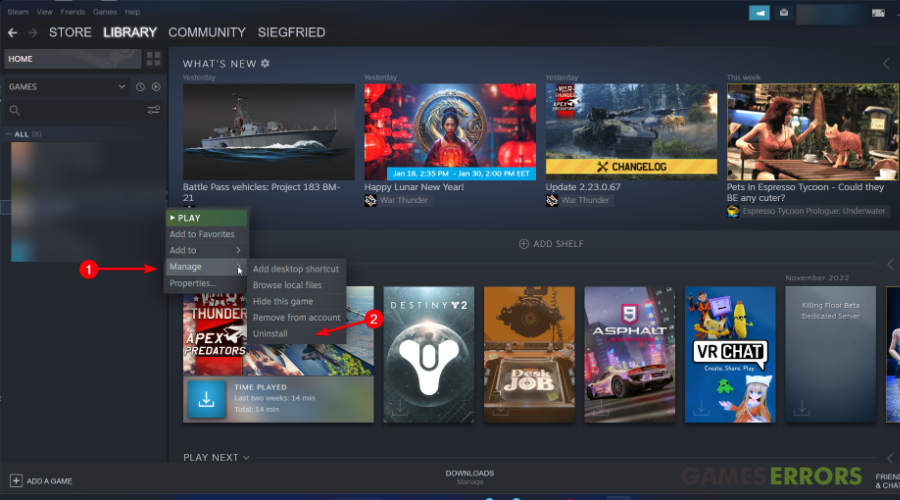 If you couldn't fix this game issue by now, a reliable method can be to completely reinstall the game from your PC.
To do this, you can open the Steam client → Go to Library and find XCOM 2 → Right-click on the game icon → Select Uninstall from the drop-down list.
In the following section, you're presented with additional XCOM 2 game issues and fixes that will help you gain back access to XCOM world.
XCOM 2 won't launch on Xbox One
In order to fix the issue on your Xbox console, you can follow the next method that worked for many players:
➡️ Begin on the Home screen, and log off from your profile before continuing. Then, press the option to run XCOM 2, press the A button, and sign in back your account. Start the game again and enjoy it.
We hope our article helped you fix your XCOM 2 not launching and that now you are playing and enjoying the game.
If you encounter any issues or if you have questions please use the comment section below and we will help you fix the game.
If you encounter any issues or errors while playing your favorite games and require support, feel free to contact us here. Our team is always ready to assist you and ensure your gaming experience is seamless and enjoyable.