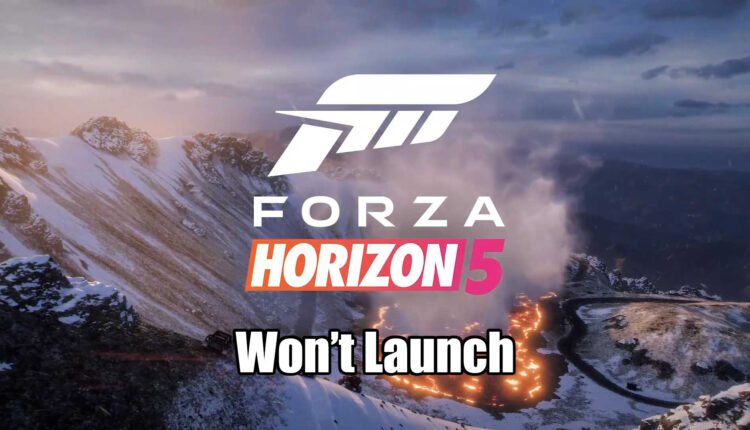 Forza Horizon 5 Won't Launch: Here's Why & How to Fix
Before doing anything else, makes sure that both your game and GPU drivers are up-to-date.
Believe it or not, you are not the only player to encounter the frustrating issue of Forza Horizon 5 not launching. Therefore, in this troubleshooting guide, we will explore various solutions to address the "Forza Horizon 5 Won't Launch" problem. By following these steps, players can overcome technical obstacles and get the game up and running smoothly.
Why is my Forza Horizon 5 not launching?
The launching issues in video games are not that uncommon and can be caused by dozens of reasons. However, some of the most common reasons these issues are occurring in Forza Horizon 5 are:
Outdated GPU drivers
Outdated game version
Issues with the Visual Studio C++ component
Incompatible hardware
Outdated Windows
And while these have proven to be the most common reasons for Forza Horizon 5 launching issues, they could also be caused by some completely different factors. For the easiest and most effective solutions, check out the following section.
How to fix the Forza Horizon 5 not launching problem?
Resolving this issue should not be overly complicated. In this guide, we will provide a few simple and straightforward solutions to try. Before we delve into them, it's important to consider the following:
Check the requirements – If your PC doesn't meet the minimum hardware and software requirements to run this game, launching issues will most likely occur.
Check the condition of your components – Such issues can also be caused by damaged or overheating hardware.
Once you are done with these pre-checks, you can move on to the solution that has proven to be the most effective for thousands of users:
1. Update GPU drivers:
Time needed: 4 minutes
Outdated GPU drivers can often lead to launch issues with games. To ensure optimal performance and compatibility, it's crucial to keep your GPU drivers up to date. Follow these steps to update your GPU drivers:
Press the "Windows" button on your keyboard and search for "Device Manager."
Expand the "Display Adapters" option and right-click on your GPU.
Select "Update driver" and choose the "Search automatically for drivers" option.

After the update is complete, restart your PC and attempt to launch Forza Horizon 5 again.
Still, if you want to do all of this in a single click, Outbyte Driver Updater offers a hassle-free solution. With this software, the process of updating drivers becomes way simpler.
2. Update the game
An outdated game version can also cause launch issues. Ensure that you have the latest updates installed for Forza Horizon 5. If you have the game on a platform like Steam, find the game in your library, and you should be able to see an update button if there are any updates pending.
3. Reinstall Visual C++:
The Visual C++ component is essential for running certain video games, including Forza Horizon 5. If the previous steps haven't resolved the issue, reinstalling Visual C++ may be necessary. Here's what you need to do:
Press the Windows + R keys, type "appwiz.cpl," and press Enter.
Locate the Microsoft Visual C++ Redistributable and uninstall it.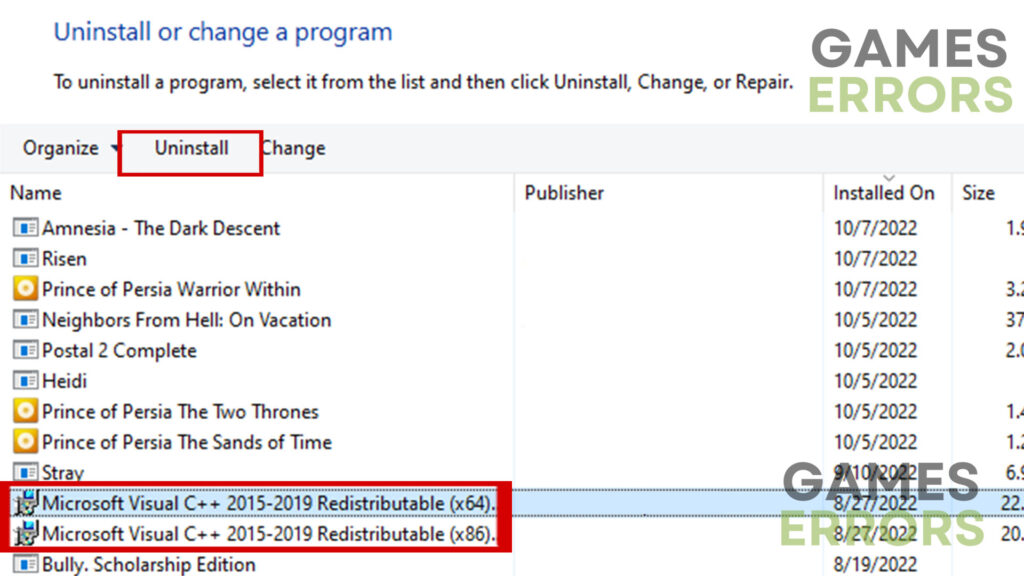 Visit the official Microsoft website and download the latest version of Visual C++.
Run the downloaded installer and follow the on-screen instructions to install Visual C++.
Restart your computer and try launching Forza Horizon 5 again.
4. Launch in windowed borderless mode:
Running the game in windowed borderless mode can help resolve compatibility issues. This is something you should pay special attention to if your PC barely meets the minimum requirements for this game. Here's how you can do it:
Open the game platform, such as Steam or the Microsoft Store, and navigate to Forza Horizon 5.
Right-click on the game and select "Properties" or "Options."
Look for an option to launch the game in windowed borderless mode.
If you are using Steam, on the other hand, find the textbox below the launch options section and type in the following command: -windowed -noborder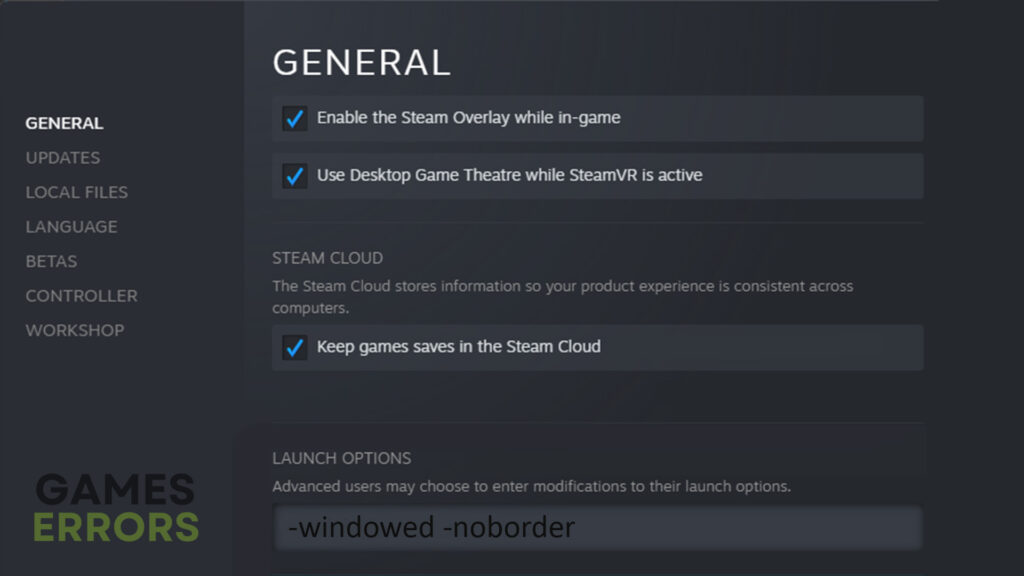 Save the settings and try launching Forza Horizon 5 again.
5. Update Windows:
An outdated version of Windows can lead to compatibility issues, including problems with launching many video games, including Forza Horizon 5. Keeping your operating system up to date is crucial for smooth gameplay. Follow these steps to update Windows:
Use the "Windows + I" shortcut to access system settings.
Go to the "Windows Update" section.
Click on "Check for updates" and wait for any available updates to download and install.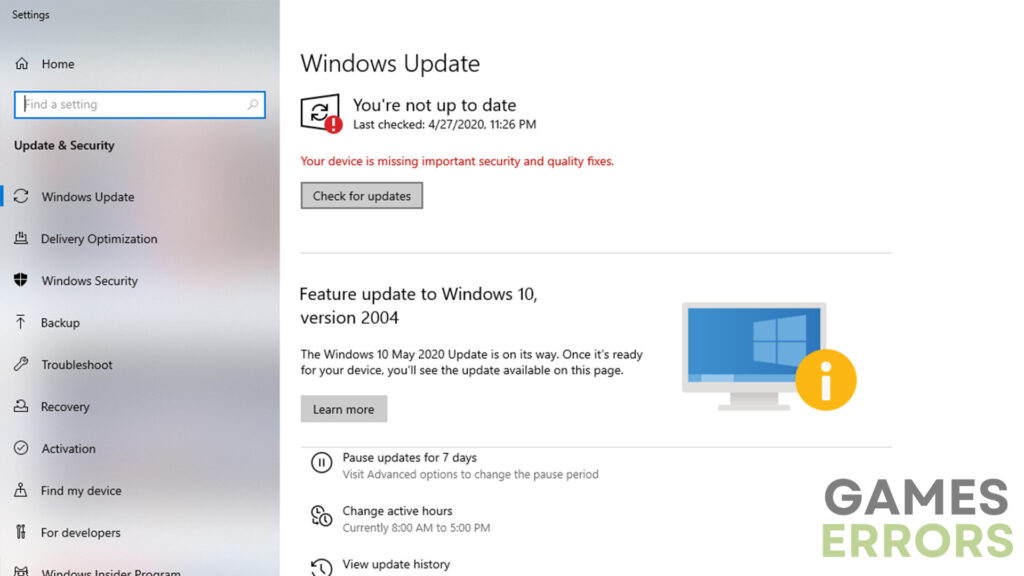 Restart your PC to apply the changes and launch Forza Horizon 5 again.
Additional tips to fix Forza Horizon 5 not launching
Disable Firewall and Antivirus – Sometimes, Firewall and Antivirus software can flag games as threats and, thus, prevent them from functioning properly. 
Reinstall the game – If none of the methods above worked, reinstalling Forza Horizon 5 might do the trick. Still, make sure to back up your game data if necessary.
Final Verdict
Encountering launch issues in Forza Horizon 5 can be quite frustrating, but with the troubleshooting methods provided in today's guide, players can overcome these obstacles and get back on the road. Updating GPU drivers, updating the game, reinstalling Visual C++, launching in windowed borderless mode, and updating Windows are some of the most effective strategies for resolving launching issues in many games, including Forza Horizon 5.
Remember always to ensure that your PC meets the minimum system requirements for Forza Horizon 5 to ensure a smooth gaming experience. Now, get ready to rev your engines and enjoy the thrilling races in Forza Horizon 5!
If you encounter any issues or errors while playing your favorite games and require support, feel free to contact us here. Our team is always ready to assist you and ensure your gaming experience is seamless and enjoyable.