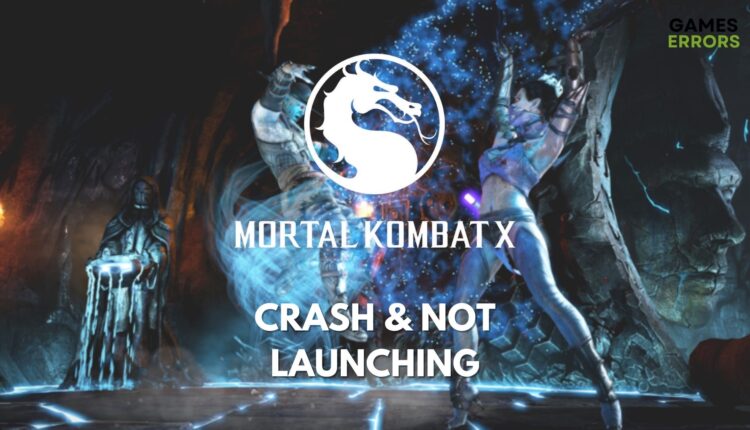 Mortal Kombat X Crash, Not Launching: How to Fix
Are you ready to fight and get the Mortal Kombat X crash? Dive deep into our quick fixes
Mortal Kombat X is a worldwide top combat franchise, and because the game comes with a new pre-loading feature, many players complained about various issues.
Namely, different fans confirmed recurrent issues regarding this game, such as Mortal Kombat X not starting, and the game not launching on Steam.
The most common errors that people also reported are Mortal Kombat X crashing on startup, not launching on PC, and more. That said, below, you can see the errors described and also find solutions on how to fix them efficiently.
Why does Mortal Kombat X keep crashing?
Primarily, you should consider multiple causes for this crash issue to occur, starting with outdated video or sound driver version.
It's likely as well to encounter this problem on Mortal Kombat X if your operating system doesn't have the latest DirectX updates, so be sure to check that. Plus, make sure you meet the system requirements to run the game.
How do I fix the Mortal Kombat X crash?
1. Check your graphics driver
Open Device Manager on your desktop.
On Display adapters, right-click on the device driver.
After the update is complete, restart the PC.
If you require more efficiency, there is an automatic solution that will find, download or update all your drivers from your PC in just a couple of clicks. So, enhance the system performance and repair gaming issues related to drivers using Outbyte Driver Updater tool. 
⇒ Get Outbyte Driver Updater
2. Verify the game files' integrity
Open Steam and go to the game section.
Repair the detected game files that are corrupted.
3. Update Windows
A great reliable method to avoid system malfunctions that may also generate crashes is to keep your operating system up to date. Follow the next steps to do it:
Type Windows Update in the search box → Click on the Check for updates button → Now, press Download & Install on any available updates → Restart your PC after the updates are done.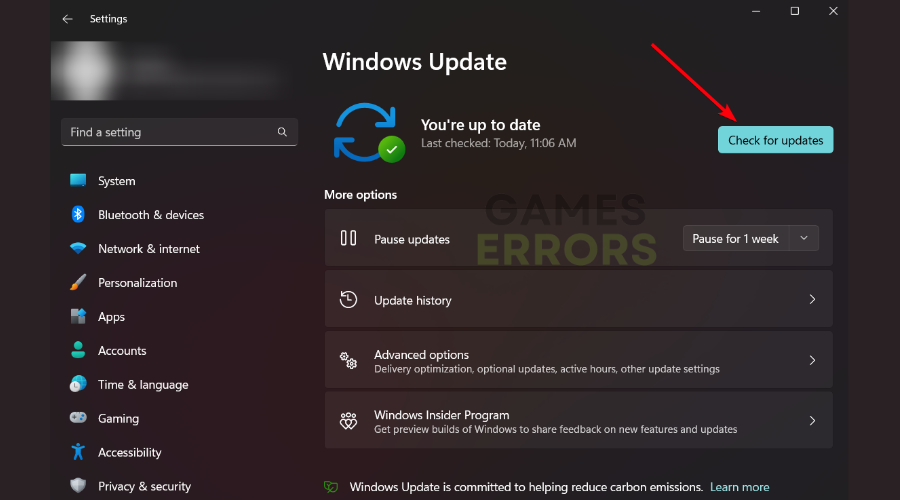 You can also visit the official Windows Update source and make sure that you have all of the critical updates and the .NET framework installed.
4. End the Steam Overlay
For some users, the Steam Overlay process may generate crashes during the game and it's much safer to play Mortal Kombat X with this option off.
To do so, access the Steam Settings in the top left corner by clicking on Steam → Then, switch to the In-Game tab → Uncheck the Enable the Steam Overlay while in-game option.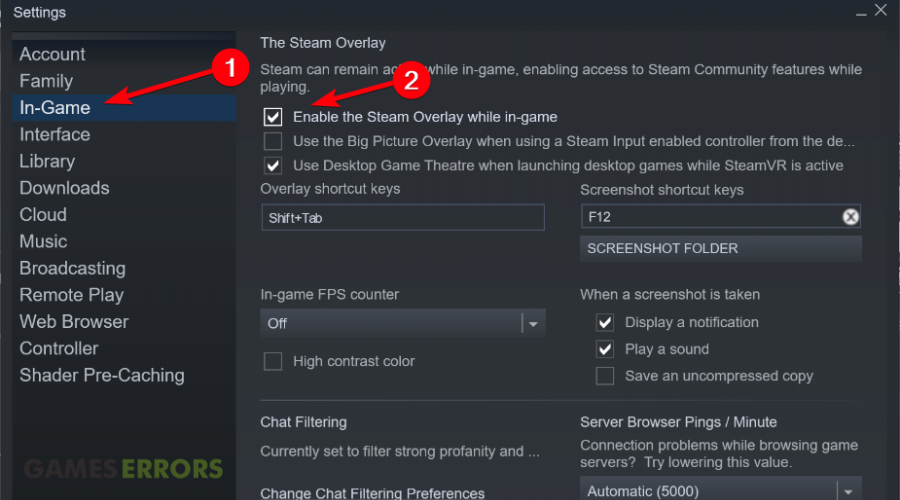 ⚙️ How do you fix Mortal Kombat X when it won't start?
For some users, the game won't even start so when they click Play nothing happens, and the Steam icon goes green.
"Every time I go to boot the game it simply "starts" which installs DirectX again then the green profile pops up like the game started, then just goes blue again. Nothing happens after that."
To fix that, check the next workarounds:
On Steam's

Library, right-click on the affected game.

Go to Properties > General > Set launch options.
Type in -dxlevel 81
Click

OK and close the window.

Try to start the game
We hope our tips helped you fix your Mortal Kombat X crashes or launching issues.
Plus, if you have any questions or don't know how to use our solutions, please comment below and we will help you fix your game.