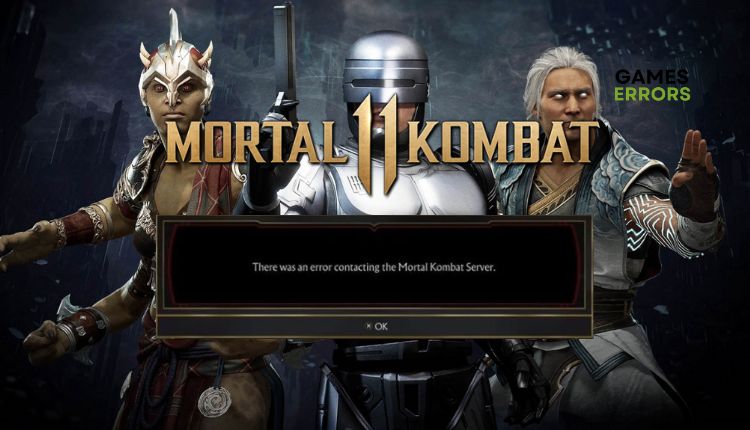 Mortal Kombat 11 Connection Error [Fixed]
We have an excellent guide to eliminating Mortal Kombat 11 Connection Error. 👍
If you can't imagine fighting without another person next to you or online, one of the most entertaining games in the genre awaits you right now, a balanced fighter that shows how the series' evolution should look. But when you click on the Play button in Mortal Kombat 11 following message can appear: There was an error contacting the Mortal Kombat Server. And for that reason, this guide aims to help you resolve the Mortal Kombat 11 connection error when launching the game or disconnecting during gameplay.
Why does Mortal Kombat 11 have a connection error?
The server connection error that occurs while playing Modern Kombat 11 can be caused due to various reasons. This error could be network issues at your end, game server issues, outdated drivers, outdated Windows, etc.
How do I fix if Mortal Kombat 11 has a connection error?
Before undertaking any intricate tasks, it would be wise to contemplate these simple measures:
Check the Mortal Kombat server status. If there is scheduled maintenance or any other issue, you must wait for the servers to become operational.
Power cycle your network devices (modem and router).
Test and verify your internet connection (download, upload, and latency).
Restart the game or your PC.
In case you haven't solved the problem yet, do the following:
1. Allow Mortal Kombat 11 through the Windows firewall
Sometimes you may get a connection error in Mortal Kombat 11 if your Firewall interferes with the game. Then you need to allow the game through the firewall settings as follows:
1. Press the Win+R keys to show the Run dialog box.
2. Type; "firewall.cpl" and press Enter to open Windows firewall settings.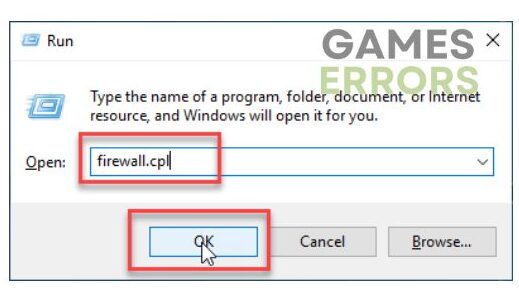 3. Click the option Allow an app or feature through Windows Firewall.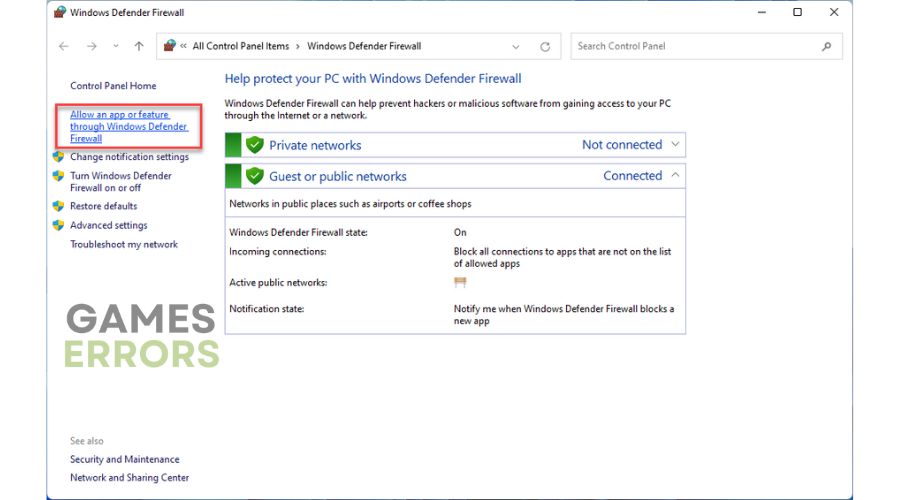 4. Select the Change Settings button and Allow Another App.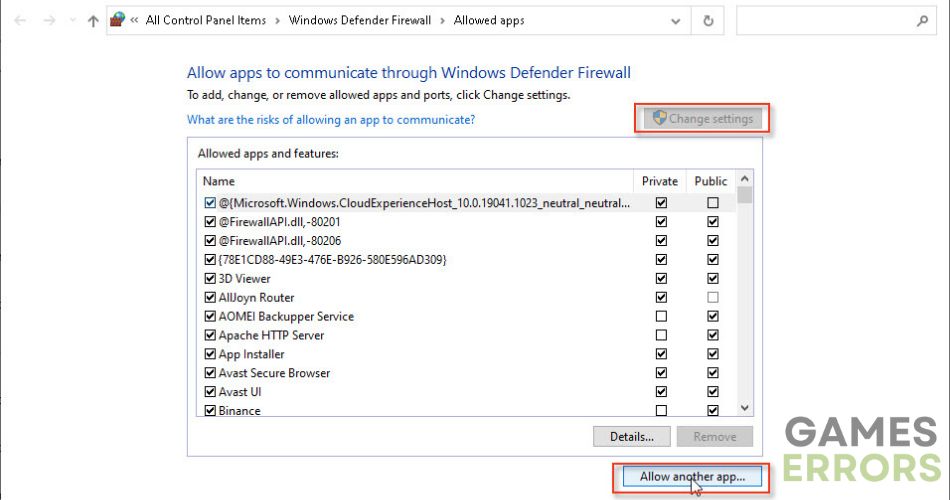 5. Browse to add the Mortal Kombat 11 exception to the Firewall.
2. Flush your DNS
To fix Mortal Kombat 11 connection error and address security and internet issues, you can clear the cache of IP addresses and DNS records by flushing DNS. Here's how:
1. Press the Win+Q keys and type cmd in the search bar.
2. Right-click on the Command Prompt and select Run as administrator.
3. Type; "ipconfig /flushdns" and press Enter, then "ipconfig /registerdns" and press Enter, and "ipconfig /release" and press Enter.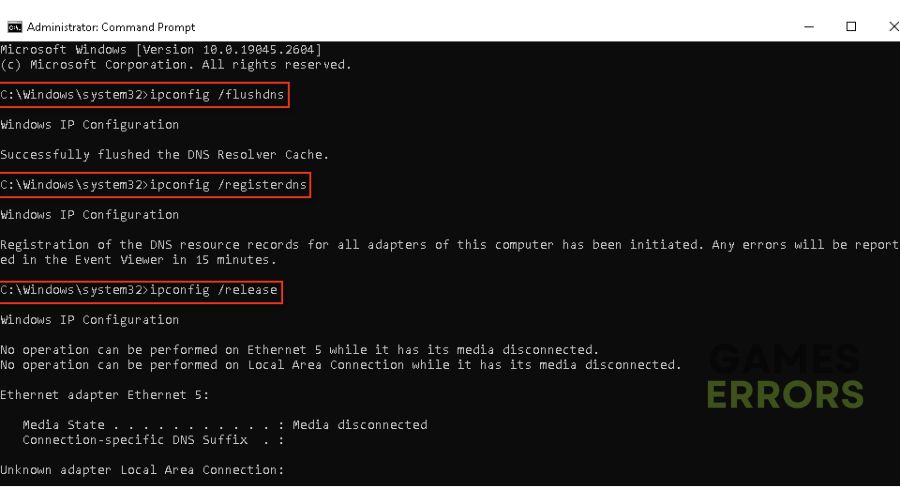 4. Now, type; "ipconfig /renew" and press Enter, and finally, type; "netsh winsock reset" and press Enter.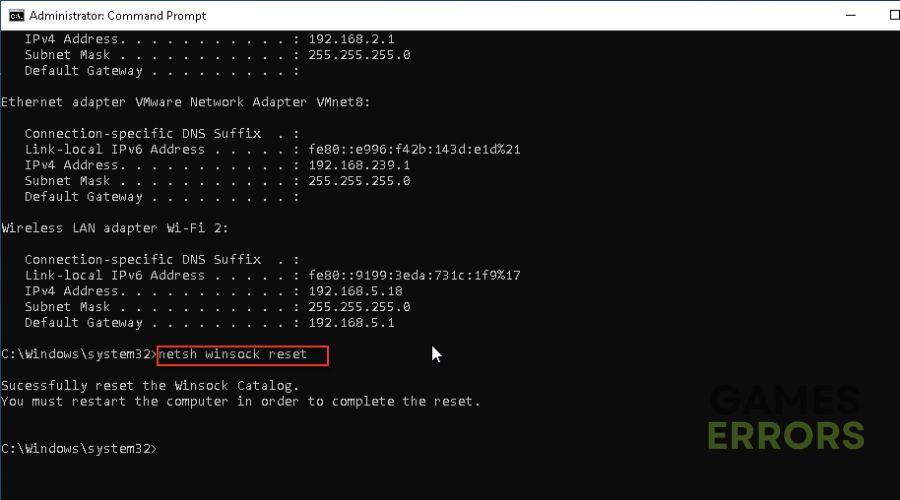 5. Reboot your PC and see if the Mortal Kombat 11 connection error is fixed.
3. Use public DNS
If flushing your DNS did not solve the issue, consider changing the DNS server. Incorrect DNS server settings can prevent the game from connecting to its servers. ISPs typically provide DNS (Domain Name Server) for home use but may not always function correctly. This can result in connection errors. We recommend using a free and secure DNS service like Google DNS to resolve this.
1. Press Win+R on the keyboard to show the Run dialog.
2. Type: "ncpa.cpl" in the box and press Enter.
3. Select the network adapter you are connecting to your local network, right-click, and select Properties.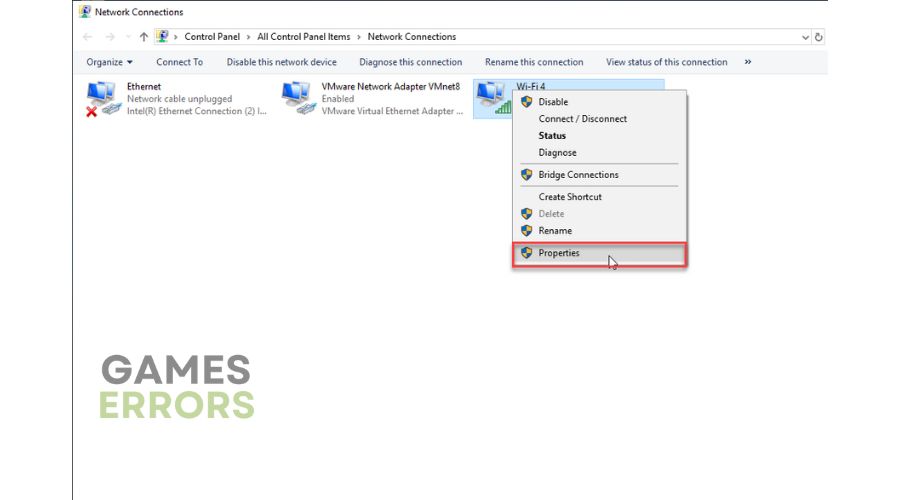 4. Click on the Internet protocol version 4 and click on the Properties button.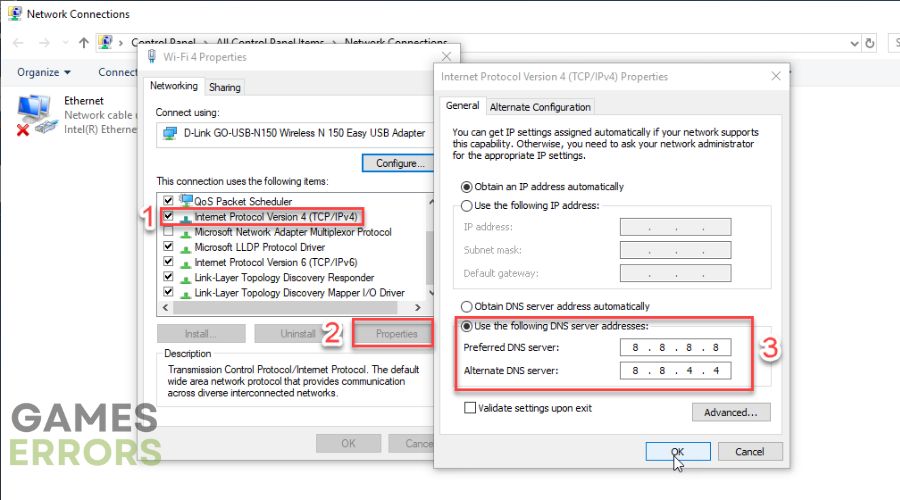 5. Under the General tab, confirm the radio button: Use the following DNS server addresses.
6. Input Preferred DNS server: 8.8.8.8 and Alternate DNS server: 8.8.4.4.
4. Delete the Local folder
Time needed: 1 minute
Sometimes your configuration file is corrupted, so we recommend you delete it and try to solve the connection error.
Navigate to the Local folder

Open Windows Explorer and navigate to the path: "C:\Users\Gamer\AppData\Local\Packages\WarnerBros.Interactive.a86c0be2-cf8b-45cf-8cf8-76d_ktmk1xygcecda\LocalCache\Local". "Gamer" should be replaced by your username.

Delete Local folder

Now delete the Local folder. The game will recreate this folder when starting Mortal Kombat 11.

Launch the game

Check if the Mortal Kombat 11 connection error is gone.
✅Extra steps
Do you still have Mortal Kombat 11 Connection Error? Here are some additional options to consider:
Update Windows to the latest version.
If you use a Steam account, ensure that the region matches your actual geographical area to connect you to the correct server for your country.
You may want to consider playing Mortal Kombat 11 from a new user account on your computer.
We strongly recommend that you connect wired with an ethernet cable, providing a much more reliable and faster connection than wireless.
Run the game as administrator or in compatibility mode.
Close all non-essential background applications.
Reinstall the game in a different folder or disk.
Conclusion
Try our best tips to fix the Mortal Kombat 11 connection error. We're sure some will be helpful. Anyway, if you have other suggestions for solving this problem that we haven't covered here, don't hesitate to comment below.