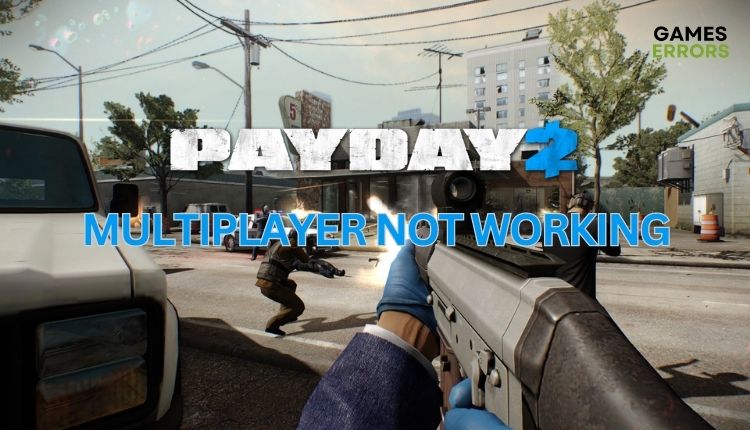 PayDay 2 Multiplayer Not Working: How to Fix it Easily
If you're frustrated with PayDay 2's multiplayer not working, don't worry - we have the best solutions. 🕵️
PayDay 2 is an armed robbery simulator primarily intended for cooperative play. The game behaves like Left 4 Dead, with the fact that here we are leading robbers, and on the other side of the gun are not zombies but forces of law and order. You've gathered a good crew and want to host or join a multiplayer game, but suddenly you're getting disconnected from the game's servers. This can happen before the start of the match or even in the middle of the game. But don't worry; we've created this guide to solve the problem when PayDay 2 multiplayer is not working.
Why is my PayDay 2 multiplayer not working?
The most common reasons why your PayDay 2 multiplayer is not working can be the following:
game server issue
corrupted game files
outdated game version
slow or unstable internet connection
outdated network drivers
firewall and antivirus block the game
DNS cache issue
How do I fix it when PayDay 2 multiplayer not working?
We recommended following these easy steps first:
Check the status of the Payday server. Wait if the servers are down due to a technical issue or scheduled maintenance.
Power cycle your modem and router and restart your PC.
Check if you have problems with the download, upload, and latency (ping).
Run PayDay 2 as administrator.
In case you haven't solved the problem yet, do the following:
1. Verify and repair PayDay 2 files
If PayDay 2 files are corrupted or missing, it can cause unstable operation and multiplayer issues. To avoid this, we suggest verifying the integrity of game files by following these steps:
1. Launch the Steam client and navigate to PayDay 2 in your games library.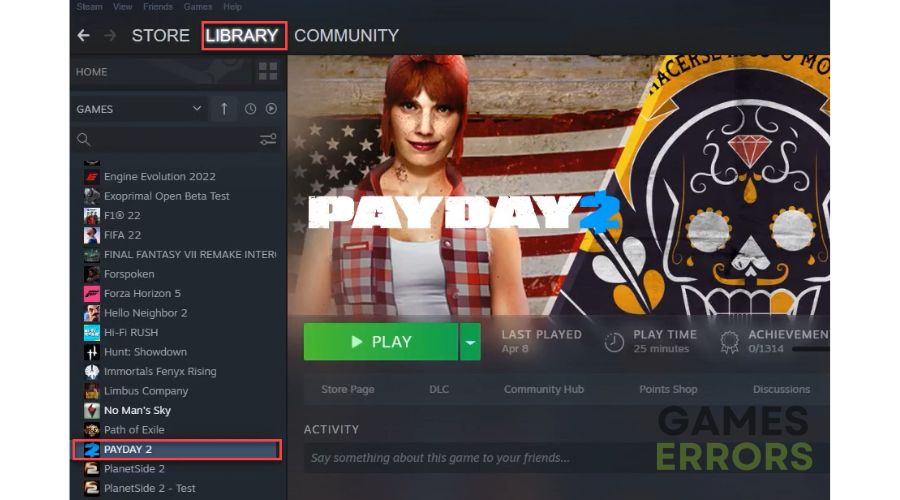 2. Right-click on PayDay 2 and select Properties.
3. Select the LOCAL FILES tab on the left and click on Verify the Integrity of Game Files.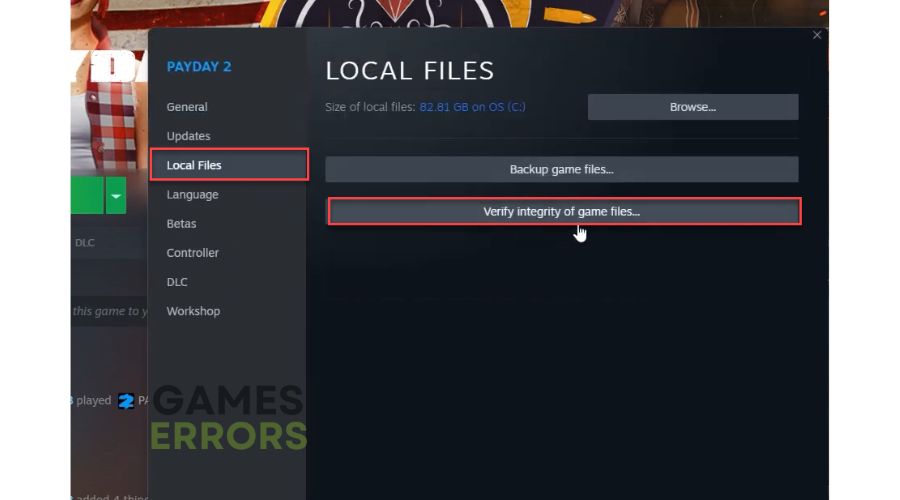 4. Wait for the file verification process to complete and launch PayDay 2 to check if the multiplayer works.
2. Update networking drivers
If PayDay 2 Multiplayer is not working correctly, it could be due to an outdated network driver. To resolve this issue, update your network driver using the following steps:
1. Right-click Windows Start and select Device Manager.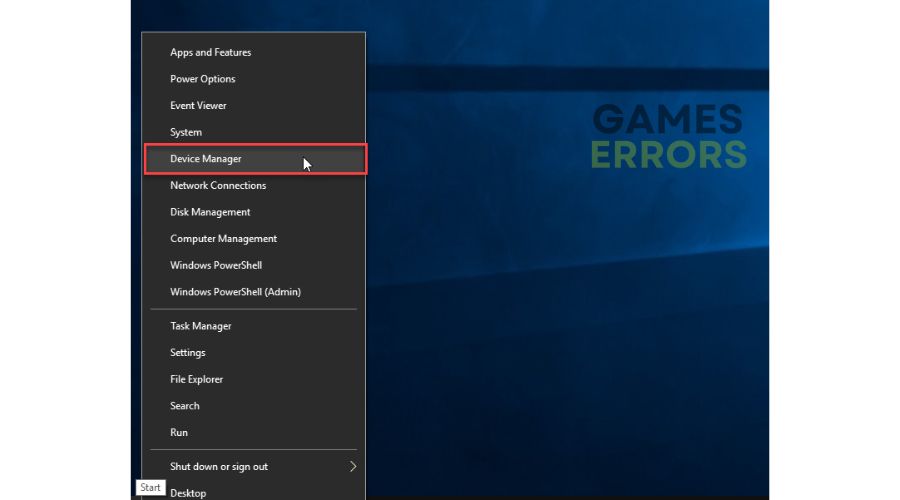 2. Double-click the Network adapters and right-click on your network card to select Update driver.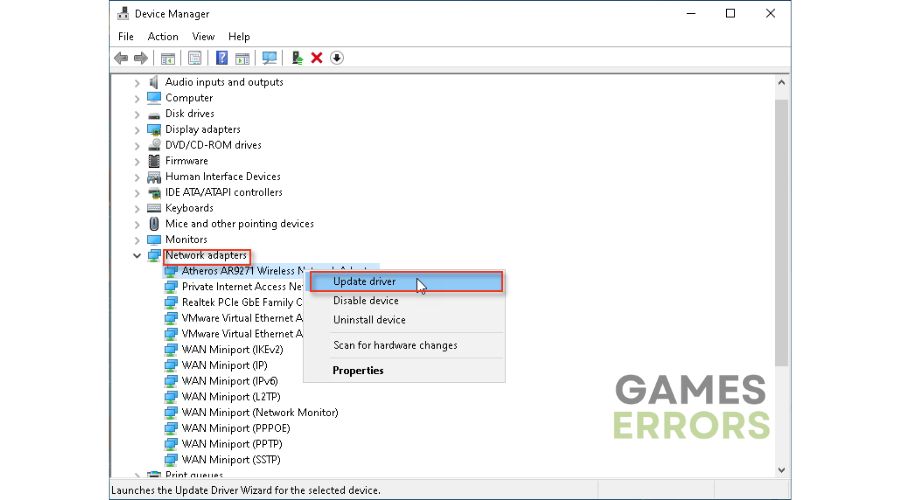 3. Click on the Search automatically for drivers and wait to finish the update process.
4. Restart your PC, launch PayDay 2, and see if multiplayer works.
If you want to avoid the hassle of manually updating your system's drivers, we suggest using Outbyte Driver Updater. This practical tool can quickly scan all your drivers and install the most recent version. With Outbyte Driver Updater, you can rest assured that your drivers will always be up-to-date.
⇒ Get Outbyte Driver Updater
3. Update PayDay 2
To ensure that the PayDay 2 game is up to date and avoid potential issues with launching or connecting to servers, it is recommended to update the game manually. Follow the steps below to complete the update and prevent problems caused by an outdated game version.
1. Open the Steam client and go to your games library.
2. Click on PayDay 2 from the left pane. Steam will automatically search for available updates.
3. If an update is available, click on the Update button.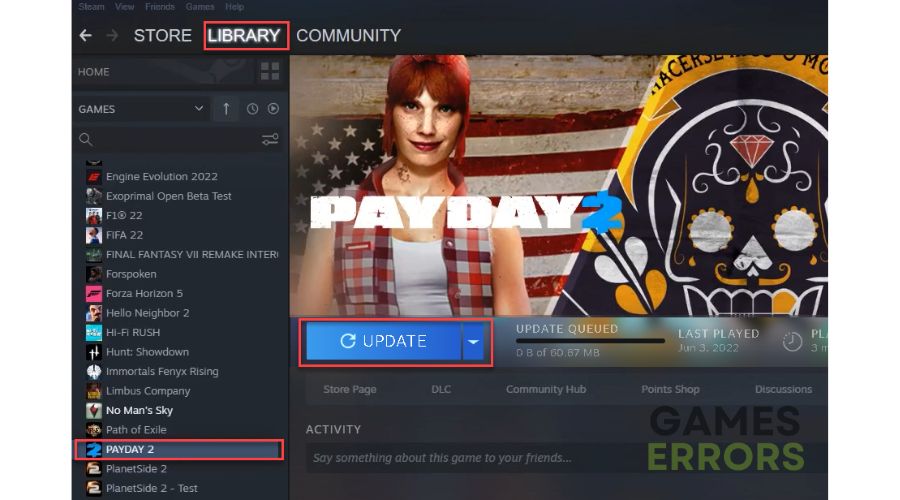 4. Wait some time to Steam install the update.
4. Flush DNS cache
Time needed: 3 minutes
Your PC has accumulated significant DNS cache data about its internet configuration. You can erase IP addresses and other DNS records from the cache by flushing DNS. Once you remove the DNS cache data, attempting to connect with game servers may prove successful.
Open Command Prompt

Press the Win+Q keys on the keyboard and type cmd in the search bar. Right-click on the Command Prompt and select Run as administrator.

Flush your DNS cache

Type "ipconfig /flushdns" and press Enter; then type "ipconfig /registerdns" and press Enter; then type "ipconfig /release" and press Enter.

Reset Winsock

Type "ipconfig /renew" and press Enter; then type "netsh winsock reset" and press Enter.

Reset your PC

Launch PayDay 2, and see if multiplayer works.
5. Allow Payday 2 through the firewall
There's a possibility that Payday 2 keeps getting disconnected when playing multiplayer because your current firewall setting is blocking the incoming and outgoing connection of the game. You should check your firewall settings and make sure that the game is allowed to pass.
1. Right-Click on the Start Menu, click on Settings, then Update & Security.
2. Select Windows Security from the left-hand menu and click Firewall and Network Protection.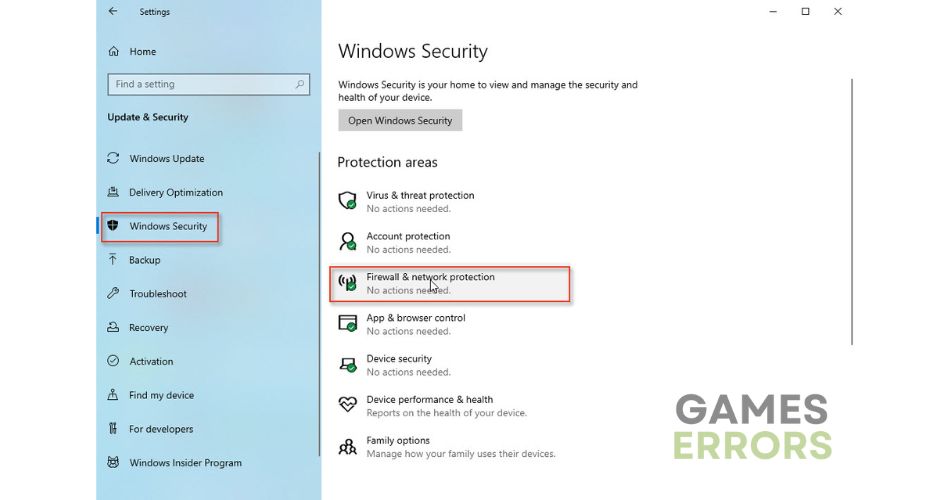 3. Click on the Allow an app through the firewall option.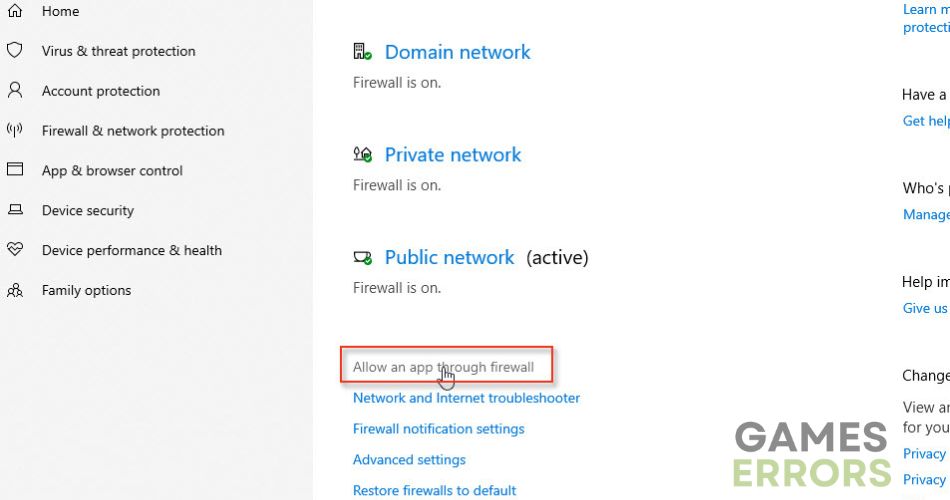 4. Select the Change Settings button and Allow Another App.
5. Use the Browse option to add Payday 2 to the firewall.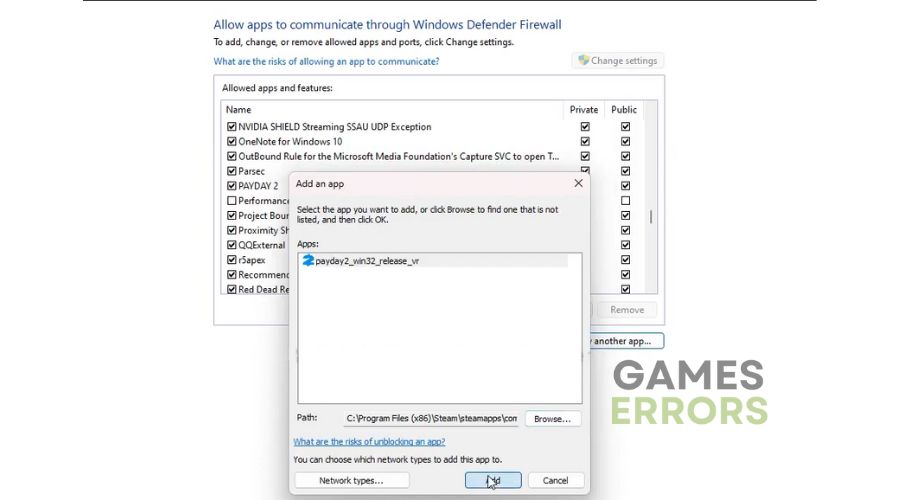 ℹ️ Set up Virus & threat protection in Windows Security similarly. If you have a third-party virus installed, temporarily disable it to ensure it's not causing problems.
Conclusion
We hope the above solutions have helped you fix when PayDay 2 Multiplayer is not working. Leave any questions, comments, or alternative solutions in the comment section below.