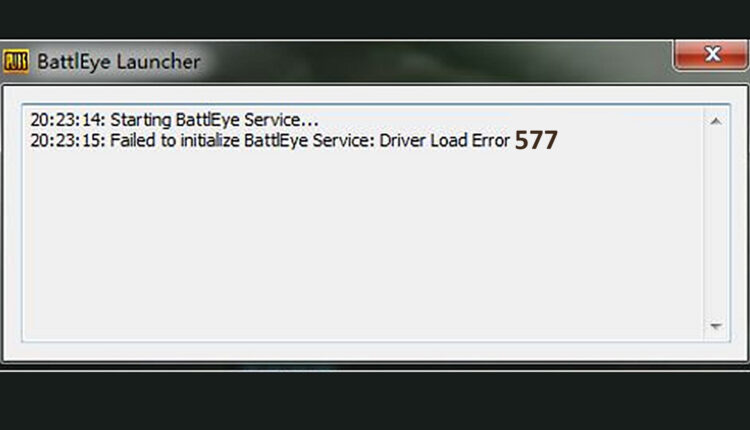 PUBG Driver Load Error 577: How to Fix it Easily
The PUBG driver load error 577 usually occurs when there are some connectivity issues or software incompatibilities.
X
INSTALL BY CLICKING THE DOWNLOAD FILE
Even after a couple of years, PUBG has managed to remain one of the best and most popular battle royale games. However, that doesn't mean that players don't occasionally come across certain issues, such as the PUBG driver load error 577. So, in today's article, we are going to cover some of the most effective and yet easiest methods you can use to solve it and get back to playing in no time!
What is the PUBG driver load error 577?
Since we are talking about a very specific issue, it is much easier to narrow down the possible causes and solutions. The PUBG driver load error 577 is a BattlEye client error that may be occurring for a couple of reasons but most of them are related to connectivity issues. Therefore, here are the most effective ways to solve it.
How to fix the PUBG driver load error 577?
This issue isn't always caused by connectivity issues, but they are most commonly the reason. However, before you dive deeper into any more complex solutions, here are some of the easiest things you should try to do first:
Update the game – An outdated PUBG version will most likely cause issues like this one. So, ensure that your game is always up-to-date. 
Reboot the router – As errors such as this one can be caused by connectivity issues, the first thing you should try is rebooting the router.
If both Firewall and Antivirus are disabled on your system, and your game has the newest update installed, you should try some of the following methods:
1. Delete the BattlEye folder
Since this error is occurring, something is probably preventing the startup or installation of the BE service. In order to get rid of the PUBG driver load error 577, one of the things you can try is to delete the BE service directory. Here is how to do it:
In file explorer type and go to "C:\Program Files (x86)\Common Files".
This is where the BattlEye folder should be located. Delete it.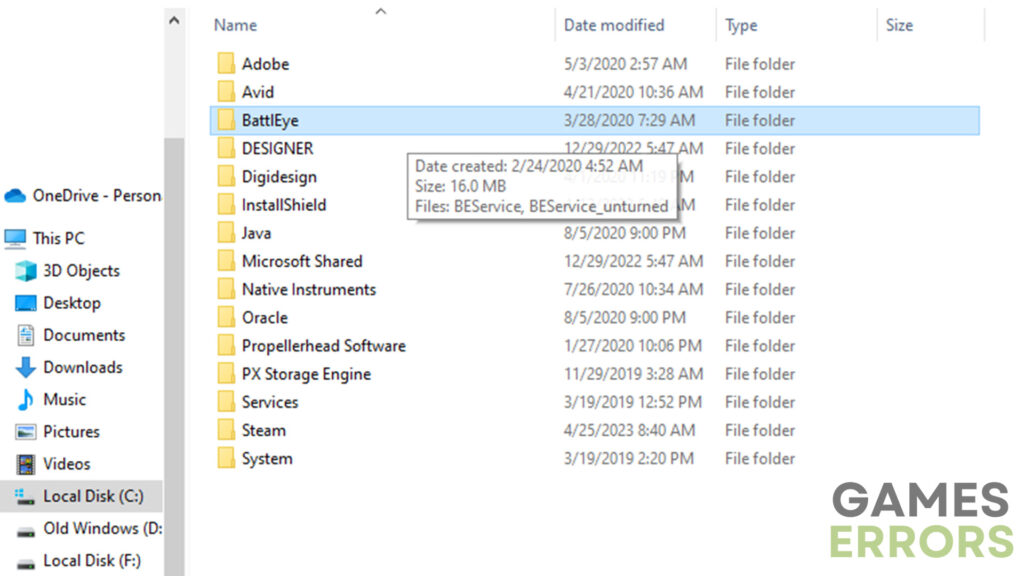 Launch your game again to see if the error is gone.
2. Redownload the BEClient.dll file
Quite a lot of users reported that deleting the BEClient.dll file and replacing it with a new one fixed the driver load error 577. To download the file, visit the BattlEye official website and navigate to the download section. After that, just replace the file in the game directory.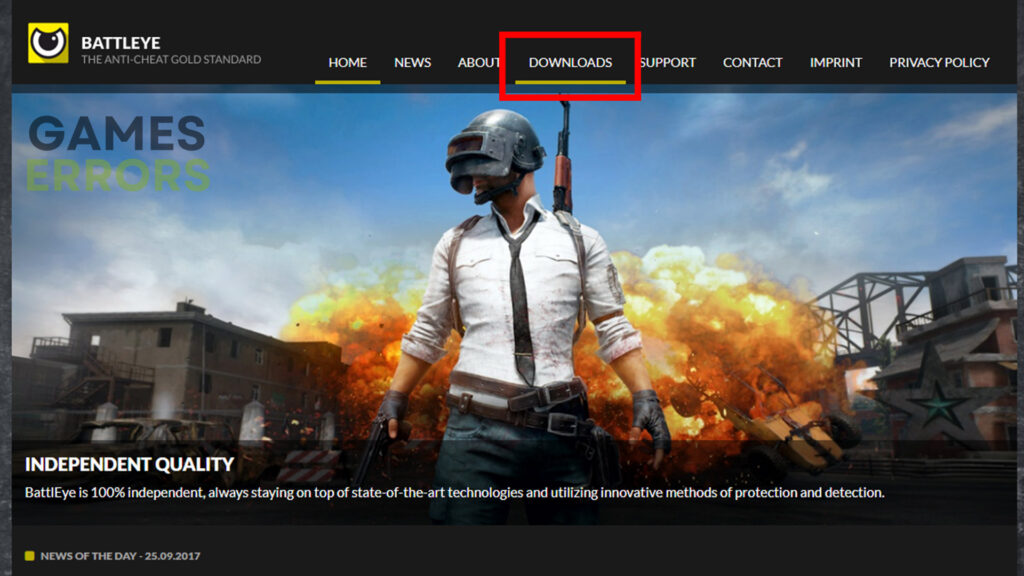 3. Update Windows
An outdated Windows build is also most likely going to cause issues like this one. So, in order to get rid of it and keep other video games running smoothly, you need to ensure that you always have the latest Windows update installed. To update the Windows version, do the following:
Access the system settings using the "Windows + I" shortcut.
Navigate to the "Windows Update" section and click on "Check for updates".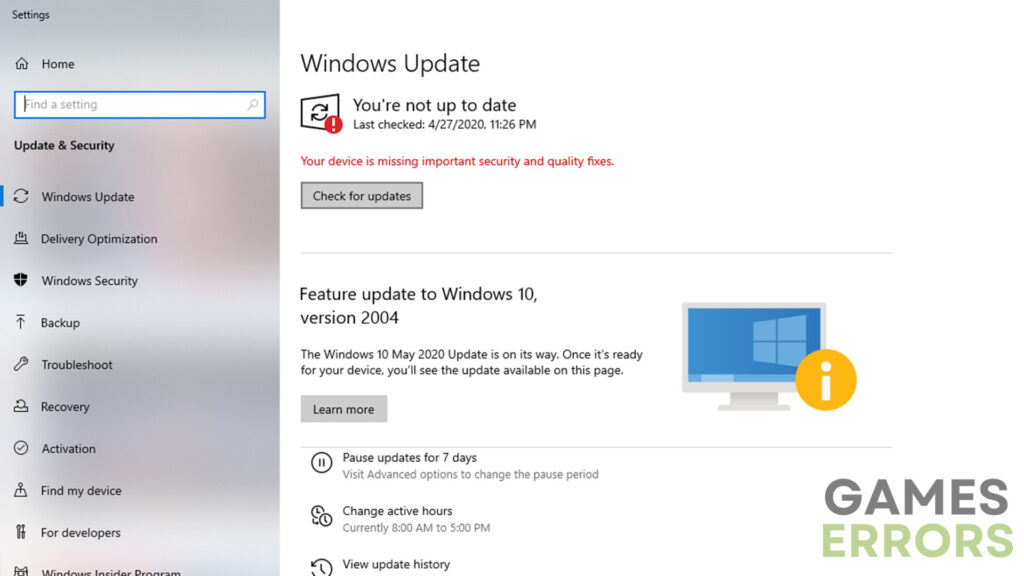 After restarting the PC, run the game again to see if the error still occurs.
4. Update video card drivers
One of the things that have the worst impact on how a certain video game performs is outdated video card drivers. Therefore, you need to ensure that you have the latest GPU drivers installed. The easiest and most effective method to update GPU drivers is by using Outbyte Driver Updater. It allows you to install the latest drivers for your PC in a single click.
Still, if you want to update them manually, here is what you need to do:
Open up "Device Manager" and go to "Display Adapters".
Once you expand that section, right-click your GPU and press "Update driver".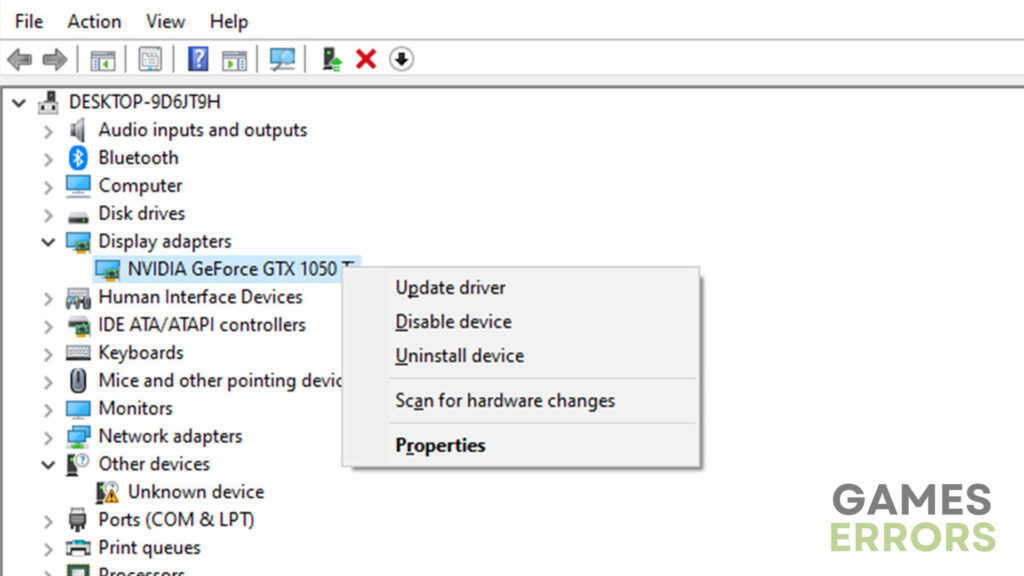 Go with the "Search automatically for drivers" option and let it update.
After that, just restart your PC to apply the changes.
Additional tips on how to solve the PUBG driver load error 577
Reinstall the game – In the end, if nothing else works for you, try to reinstall the game. It may be time-consuming, but it is worth a shot when there are no other things you can try.
Disable Firewall and Antivirus – When it comes to online video games, these two very often cause issues with connectivity. Therefore, before you proceed any further, make sure to disable them and try again.
Other related articles:
Final Verdict
As you can see, the solutions to this problem are quite simple, straightforward, and time-efficient. However, if none of the solutions worked out for you, you should try deleting and installing the game again. While it may be quite time consuming, depending on your internet speed, it might just be the solution you are looking for.