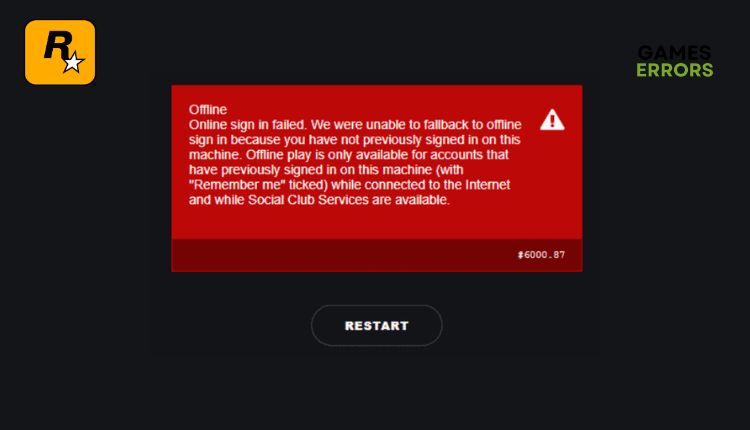 Rockstar Games Launcher Offline Mode Error [Fixed]
We know how to fix Rockstar Games Launcher Offline Mode Error. ⭐
X
INSTALL BY CLICKING THE DOWNLOAD FILE
Are you a fan of GTA, Red Dead Redemption, or the Max Payne series of games? Rockstar Games wants all their games on your PC to be centralized in one place for ease of purchasing, upgrading, and keeping up with the latest news. He created a games launcher modeled after Steam or Epic Games. Unfortunately, the Rockstar launcher can also sometimes display errors that prevent you from continuing to play their games. One such more common problem is Rockstar Games Launcher offline mode. To play games, you need to be connected to the Internet, and if the launcher is offline, it will not allow you to play any games. This means that Rockstar Game Launcher is having difficulty connecting to the Internet. In this guide, we will give you tips to overcome this problem.
Why do I get the Rockstar Games Launcher Offline Mode Error?
The main reason for Rockstar Game Launcher Offline Mode Error is problems with Rockstar Games services, your internet connection, antivirus or firewall, wrong DNS server, etc.
How do I fix the Rockstar Games launcher offline mode error?
We recommend doing these simple steps first before our tips:
Check the Rockstar Games service status. If service is down, wait until it becomes up and operational.
Power cycle your modem and router.
If you use WiFi, turn off all devices from the network that eat up your precious bandwidth.
Check with your ISP that it has not restricted your network resources and access to some sites.
After going through all of the above steps and finding that you still have the problem, do the following:
1. Allow Rockstar Games Launcher through a firewall
Rockstar Games Launcher may have an offline mode error because it is blocked in your firewall. You need to set an exception for the launcher and allow it to function normally. Here's how to do it:
1. Right-Click on On the Start Menu, click on Settings, then Update & Security.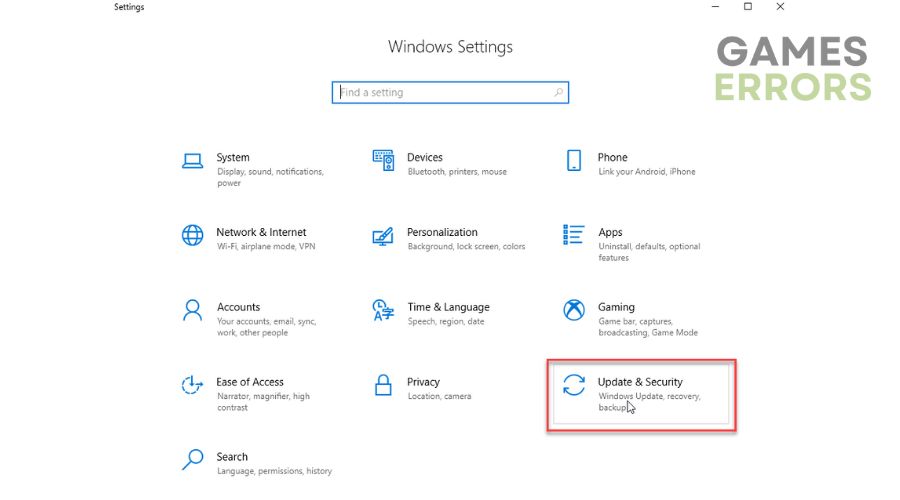 2. Select Windows Security and click Firewall and network protection.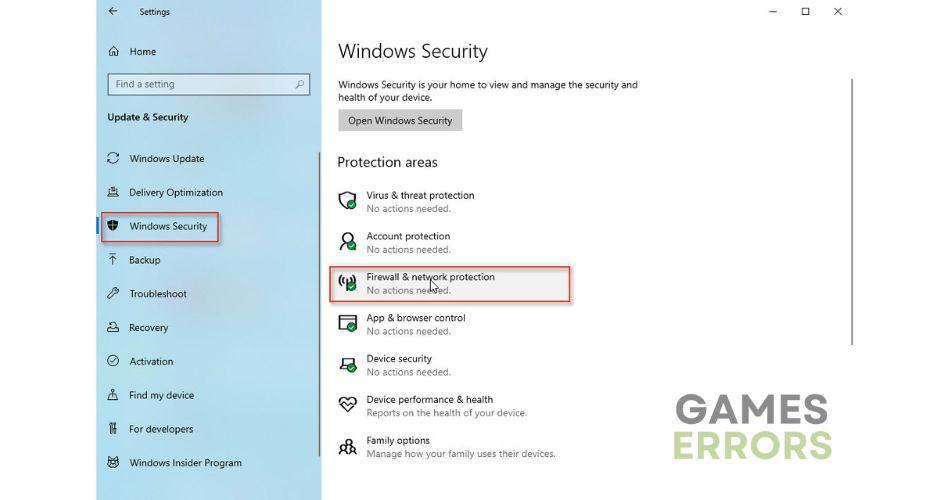 3. Click on the Allow an app through the firewall option.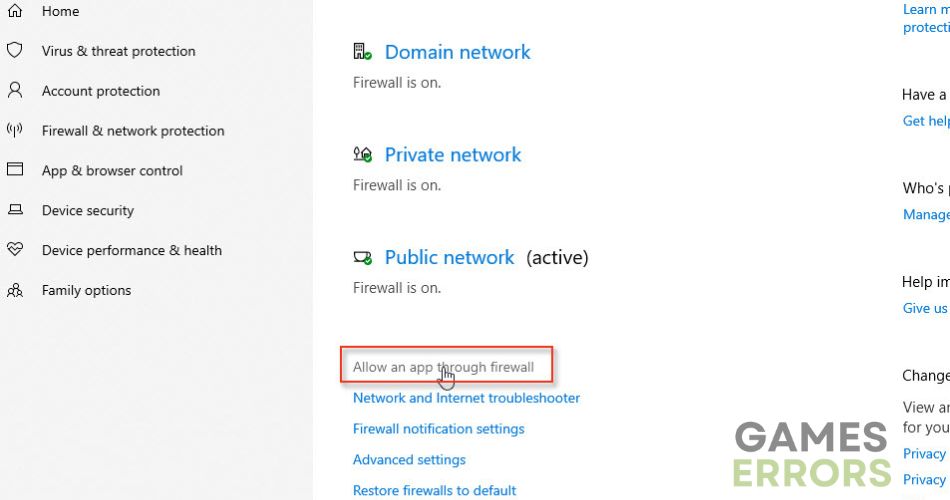 4. Select the Change Settings button and Allow Another App.
5. Use the Browse option to add the Rockstar Games Launcher game to the firewall. The default path is C:\Program Files\Rockstar Games\Launcher\Launcher.exe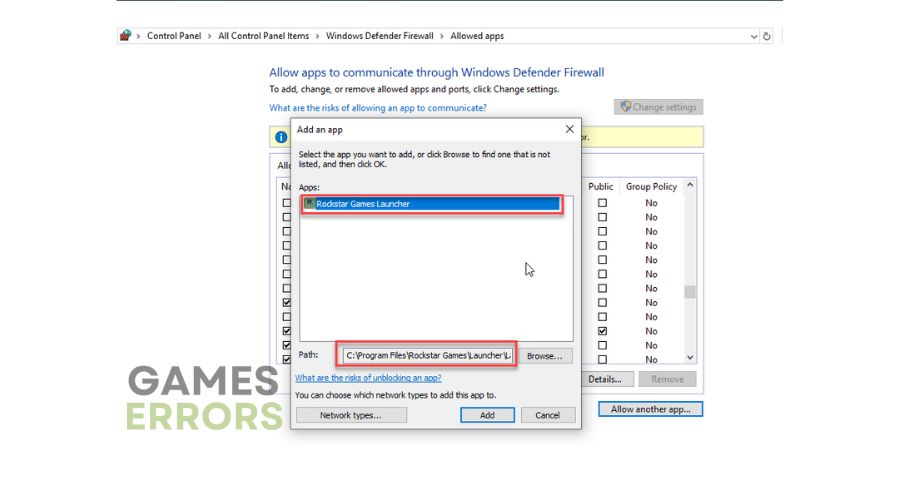 6. We suggest you temporarily disable any third-party antivirus and check to see if it is causing the problem.
2. Run Rockstar Games Launcher in the Compatibility mode
Sometimes running in compatibility mode can resolve some issues between Rockstar Games Launcher and your version of Windows. Do the following:
1. Right-click on the Rockstar Games Launcher shortcut on your desktop and choose Properties.
2. Select the Compatibility tab and tick the box of Run this program as an administrator.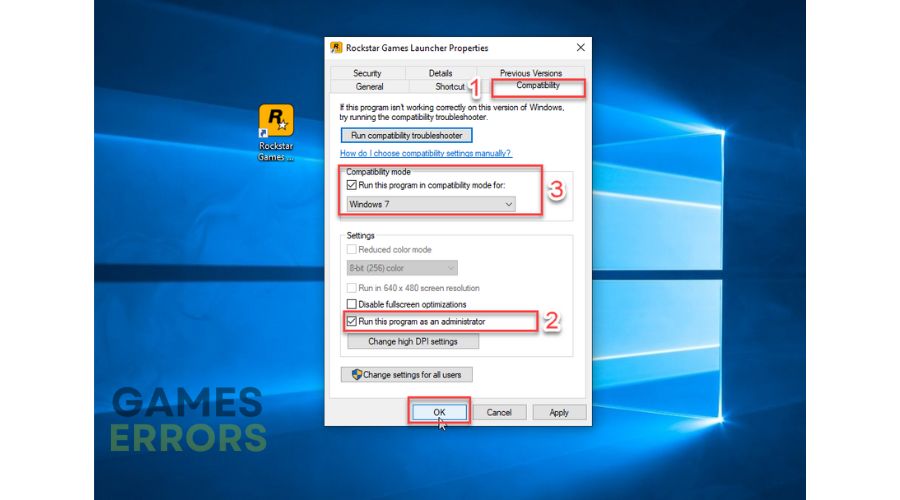 3. Now, tick the box Run this program in compatibility mode for: and choose an OS version lower than your installed.
3. Flush your DNS cache
Flushing DNS will delete IP addresses or other DNS records from the cache. This can help resolve security and internet issues that can cause Rockstar Games Launcher connection errors. Do the following:
1. Press the Windows+Q keys on the keyboard and type cmd in the search bar.
2. Right-click on the Command Prompt and select Run as administrator.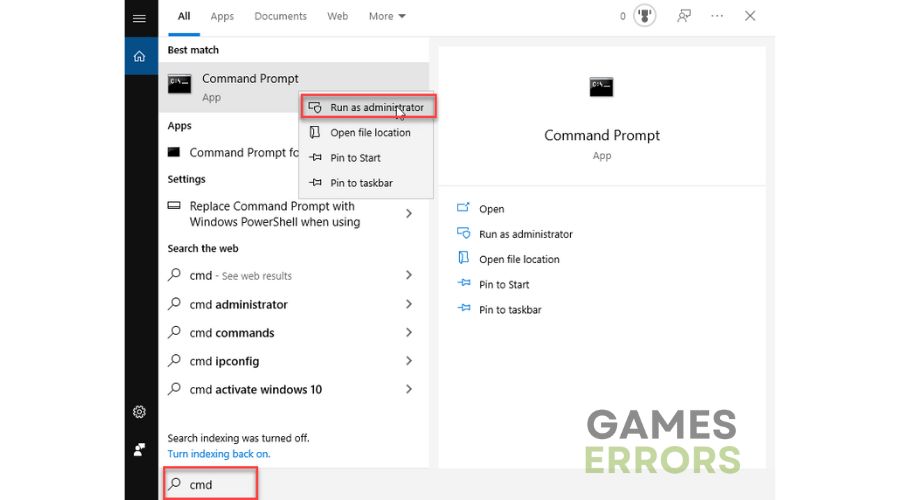 3. Type; ipconfig /flushdns and press Enter.
4. Type; ipconfig /registerdns and press Enter.
5. Type; ipconfig /release and press Enter.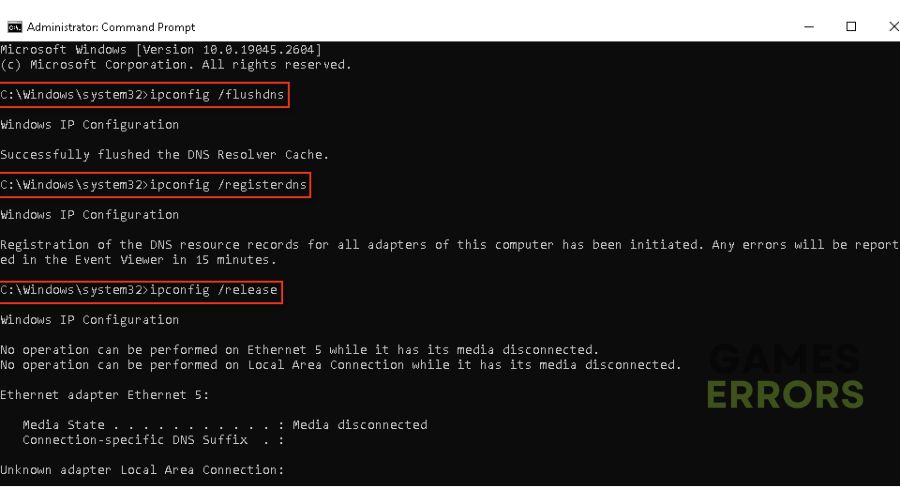 6. Type; ipconfig /renew and press Enter.
7. Type; netsh winsock reset and press Enter.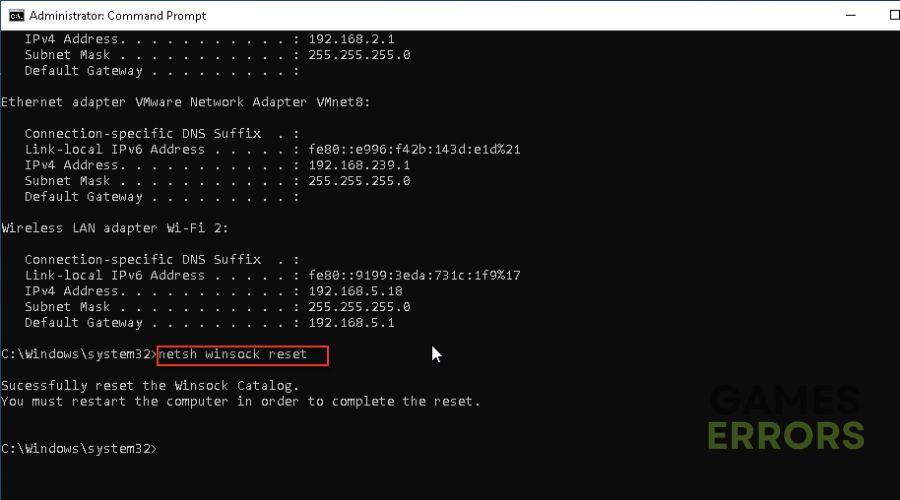 8. Reboot the PC and see if the Rockstar Games Launcher offline mode error is fixed.
4. Delete the Social Club folder
Time needed: 1 minute.
Sometimes the Social Club folder files can get corrupted, leading to Rockstar Games Launch offline mode error. We recommend that you delete this folder and try to solve this annoying problem.
Open file location

Exit launcher. Right-click on the Rockstar Games Launcher shortcut and select Open file location.

Open the Rockstar Games folder

In Windows Explorer, select the Rockstar Games folder.

Delete Social Club

Right-click on the Social Club folder and choose Delete (or Delete icon from the menu).

Restart Rockstar Games Launcher

Restart the launcher to check if the offline mode error still exists.
5. Use a VPN
Suppose you are connected to the Internet and have a stable connection, but you still have the Rockstar Games Launcher Offline Mode Error. In that case, there is a possibility that there is a problem with the location you are connecting from. We recommend using a secure and reliable VPN, such as ExpresVPN, to connect to a server in another region. Connection via ExpresVPN is fast and stable, and setup is effortless with a few mouse clicks. This VPN offers you to maintain a fast and stable connection, lower ping for gaming, and a choice of fast servers in different countries for online matches with friends (over 92 countries).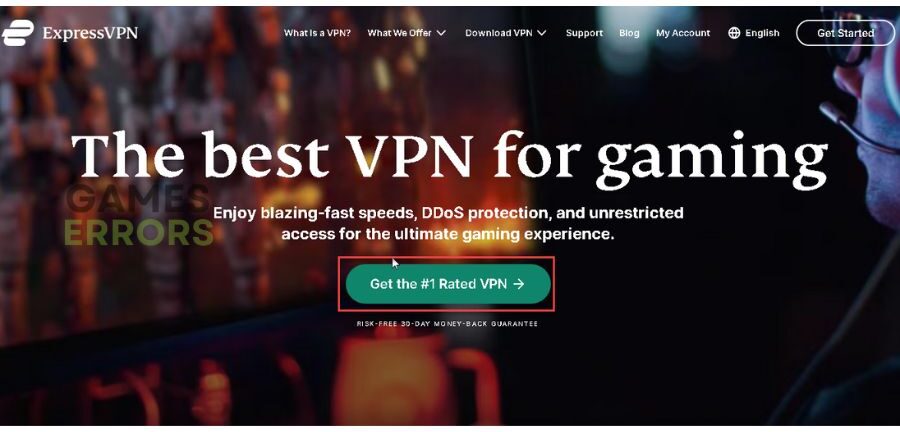 Conclusion
We have tried to show you the best ways to fix Rockstar Games Launcher Offline Mode Error. However, if you have a different solution or additional questions and suggestions, please feel free to leave a comment below.
If you encounter any issues or errors while playing your favorite games and require support, feel free to contact us here. Our team is always ready to assist you and ensure your gaming experience is seamless and enjoyable.