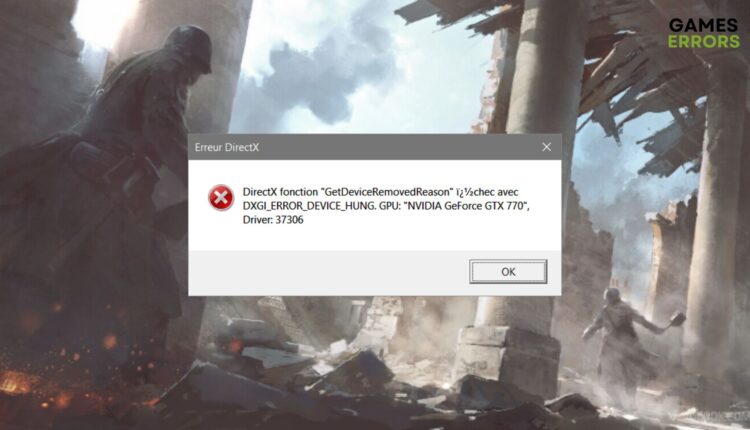 Battlefield 1 DirectX Error [Nvidia, AMD]: How to Fix the Crash
If you're still getting DirectX crashing on Battlefield 1, consider our solutions to fix it for good
Battlefield 1 was released on EA Origin and it received very positive reviews from critics. It was seen as an improvement over previous installments with most praise given to its World War I theme and visuals.
The bad part is that the game has a small issue that persists and the developers haven't made any improvements to fix it.
It seems that the game is randomly crashing due to a DirectX function error and players have experienced it, both, with DirectX 11 and DirectX12.
The error message that appears on the screen is the following: "DirectX function 'GetDeviceRemovedReason' DXGI_ERROR_DEVICE_HUNG. GPU: NVIDIA GeForce GTX 770, Driver: 37306".
Until a definite fix, the developers of the game gave a lot of workarounds on how to fix this issue, you can find most of them below.
How to fix the DirectX error in Battlefield 1?
1. Install the latest driver version
Open Device Manager in the search box.
Double-click the Display adapters to find the driver.
Restart the Windows to apply the effects.
If you prefer another method that is faster and fully automatic, the answer is Outbyte Driver Updater. Here is how to use it:
1. Download and install Outbyte Driver Updater.
2. Launch the software on your PC.
3. Wait for Outbyte Driver Updater to detect all your faulty drivers.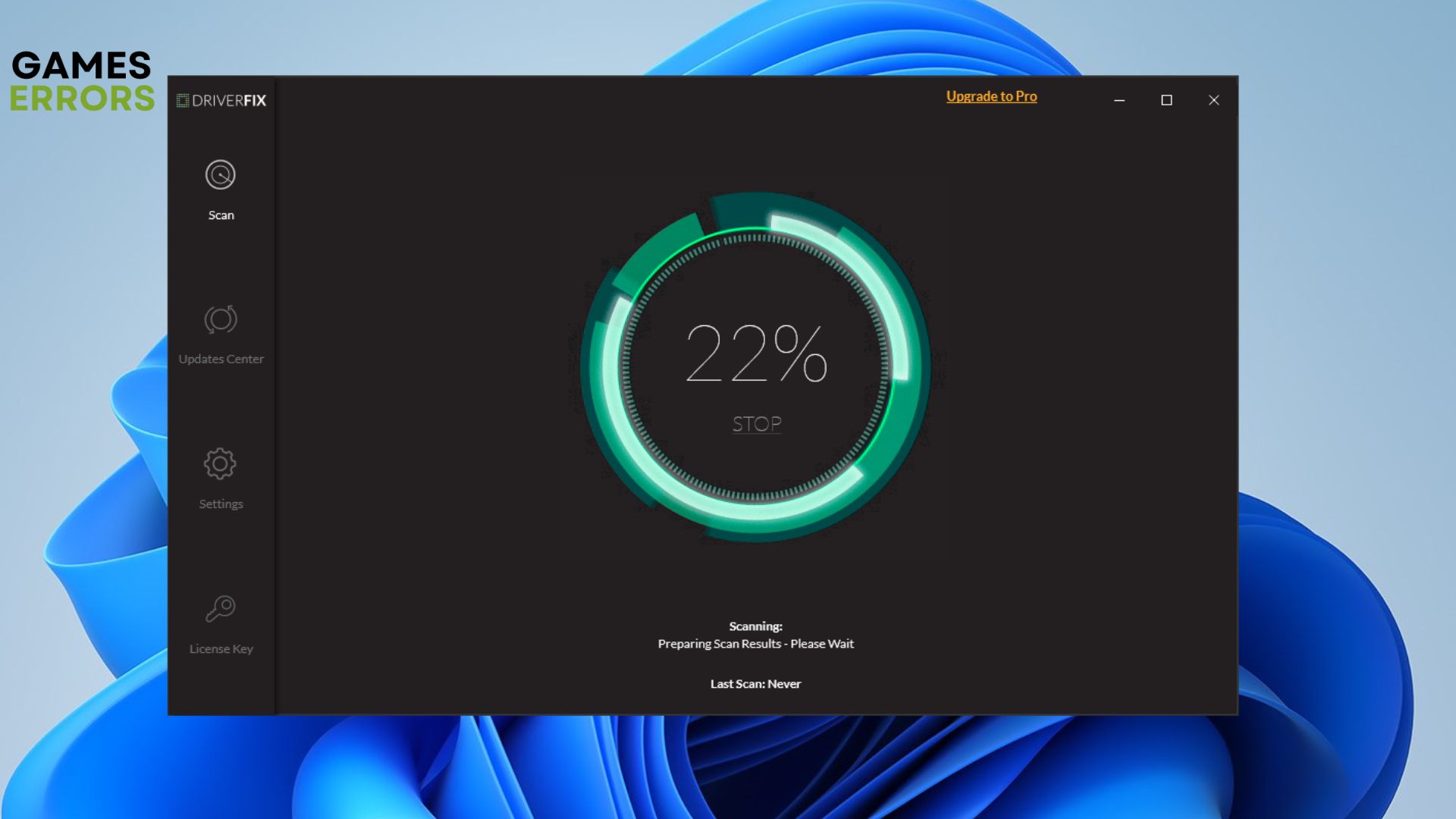 4. The software will detect all the outdated drivers, and you just need to select the ones you'd like to update.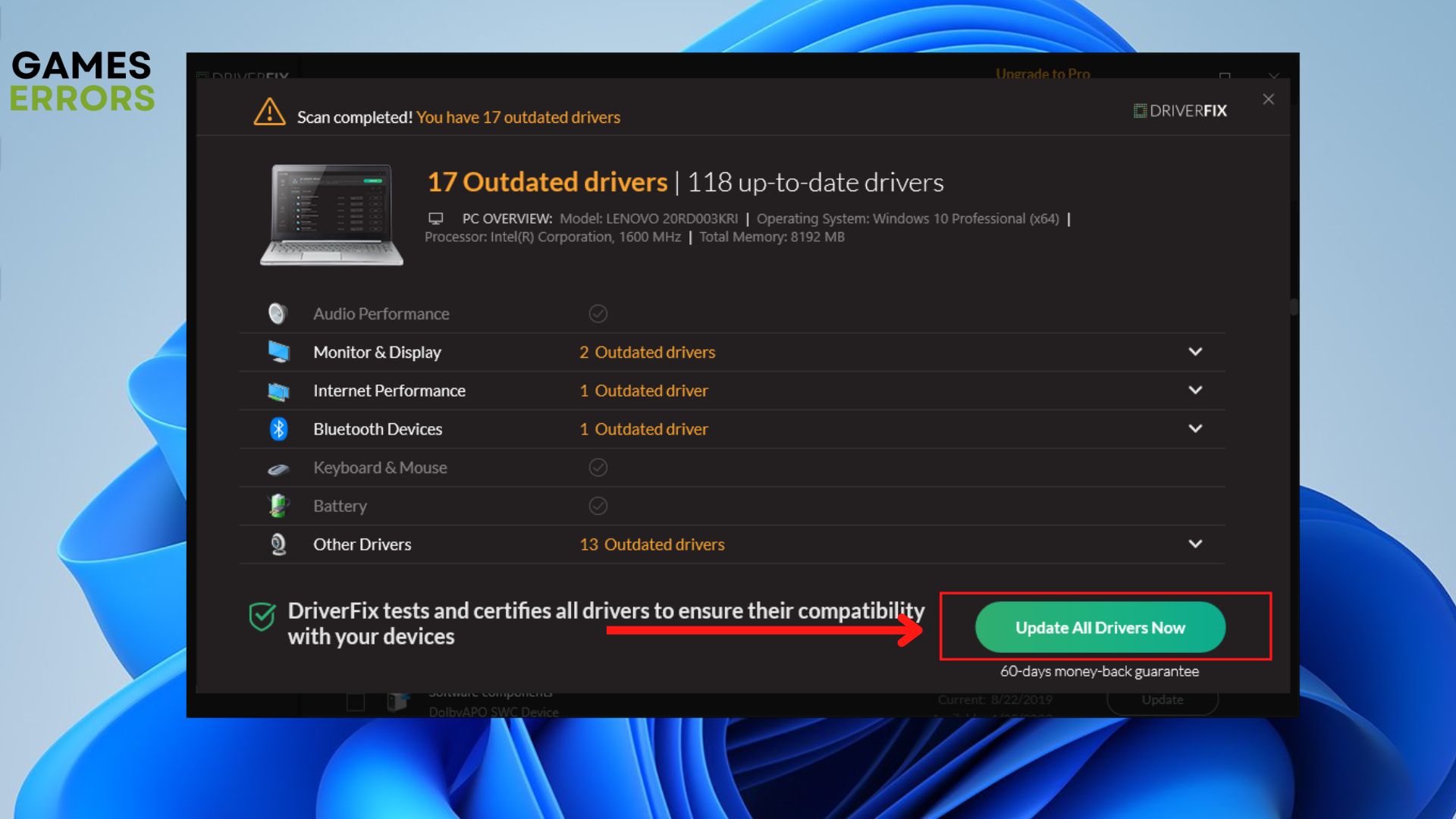 2. Change the game's graphics
To fix this crash error, different players suggested reducing the game graphics to medium or low. This method should work for any player that uses a GPU with less memory.
Therefore, go ahead and change the graphics in the game to eliminate any crashing due to DirectX incompatibility.
3. Disable overlay applications
It's commonly known that specific software or applications may interfere with any game and determine crashes. In this case, you need to consider turning off overlay options from any software like streaming apps or game launchers like Steam.
In Steam, you can do it by going to Settings on the top left pane → select the In-game tab → uncheck the box that says Enable the Steam overlay while in-game.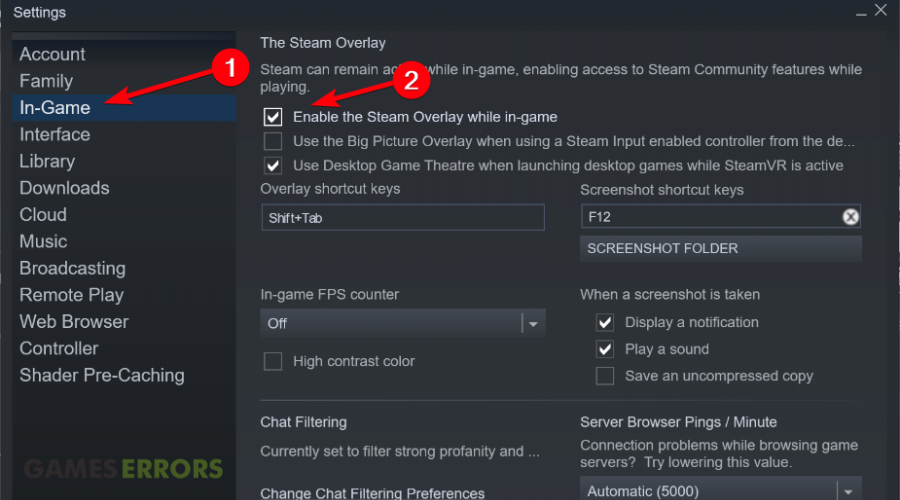 4. Run the game in the compatibility mode
It's possible to find a way out of this issue by running Battlefield 1 in compatibility mode to remove any DirectX malfunctions on your PC.
Go to the game folder and right-click on the game icon, select Properties, and click check the Run this program in compatibility mode. (Windows 7, 8)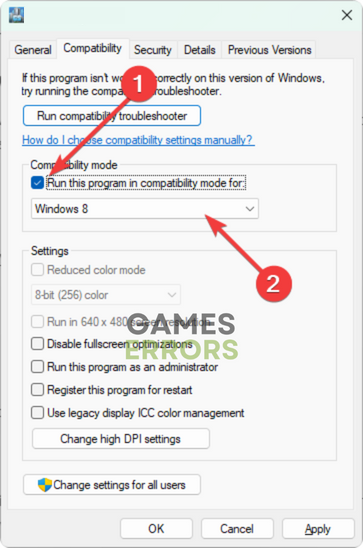 ⚙️ Other workarounds that may work
Bypassing the drivers on GTX 770
Below you can find a batch file that will help you bypass the GTX 770 drivers and after that, you should not encounter any DirectX issues. This potential workaround has been working for some people to resolve the Battlefield 1 DirectX function error.
NOTE: there have been reports of problems with their OS or detection of your GPU. It might crash your system as well, so use it at your own risk.
We hope that you managed to fix your Battlefield 1 DirectX function error and that now you are playing and enjoying the game. If you still encounter issues, please comment below.