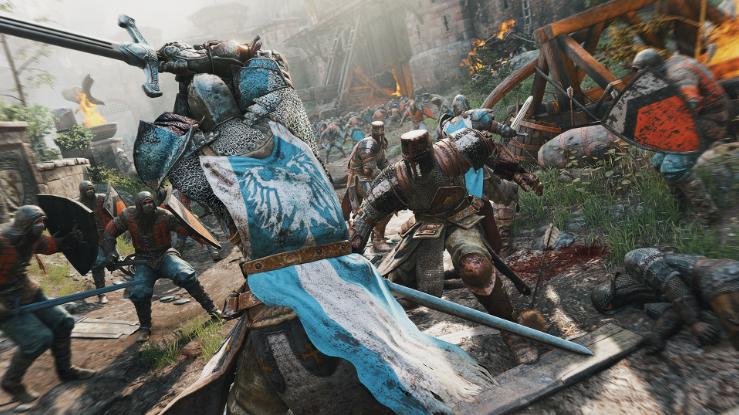 Top 6 Tips To Fix FOR HONOR Crash, Not Launching, FPS Issues And Other Errors
For Honor is one of the most anticipated games of this year and it's finally available now after the successful beta ended yesterday. The reactions in the open beta were mostly positive, with criticism being directed at the multiplayer part of the game.
Some issues of the beta are not yet fixed, and the game still suffers from errors. For example, For Honor crashes are experienced by a lot of players at the moment. They can be either at startup or randomly through the game. Besides that, users also complain about launch issues, framerate issues like low fps or drops and other minor bugs.
One of the best parts of the game and the most admired one is the multiplayer part. The structure of the competitive modes is similar to that of shooters, the creative director of the game called For Honor a "shooter with swords". This side of the game involves five different modes in which you can also customize your characters.
Developed by Ubisoft's Montreal studio, the game will set you on a path of destruction through an intense, believable battlefield, and it will put you in the armor of a Viking, Samurai or Knight.
The newly released For Honor features a newly developed melee combat system described as "The Art of Battle". This gameplay mechanic took more than four years to develop, and it will better reflect the realities of sword-based combat.
Before starting to read our tips and fix your For Honor crashes and the other issues, make sure that you meet the system requirements of the game. If you don't, you need to upgrade your PC because this is why you are encountering that error.
For Honor System Requirements:
Minimum:
OS: Windows 7, Windows 8.1, Windows 10 (64-bit versions only)
Processor: Intel Core i3-550 | AMD Phenom II X4 955 or equivalent
Memory: 4 GB RAM
Graphics: NVIDIA GeForce GTX660/GTX750ti/GTX950/GTX1050 with 2 GB VRAM or more | AMD Radeon HD6970/HD7870/R9 270/R9 370/RX460 with 2 GB VRAM or more
Network: Broadband Internet connection
Storage: 40 GB available space
Sound Card: DirectX-Compatible using the latest drivers
Recommended:
OS: Windows 7, Windows 8.1, Windows 10 (64-bit versions only)
Processor: Intel Core i5-2500K | AMD FX-6350 or equivalent
Memory: 8 GB RAM
Graphics: NVIDIA GeForce GTX680/GTX760/GTX970/GTX1060 with 2 GB VRAM or more | AMD Radeon R9 280X/R9 380/RX470 with 2 GB VRAM or more
Network: Broadband Internet connection
Storage: 40 GB available space
Sound Card: DirectX-Compatible using the latest drivers
Our team comes up with different tips and solutions for you to fix the game errors and enjoy it. Below you will find a list with the most common issues in the game that players are currently experiencing and for each error you will have a workaround or a solution on how to fix it.
Tips To Fix For Honor Errors:
If you don't know how to apply a tip or a workaround, our Support Team is here to help you 24/7. If you have a question just go ahead and ask it on our Support Page here. Now let's go ahead and fix your issues so you can choose your warrior and start your adventure in this intense world of For Honor.
#1 For Honor Crashes

There are two instances in which For Honor crashes. The first one is where the game crashes at startup and the second one where it crashes randomly through the game, either in campaign or multiplayer. Other players also experienced some Uplay crashes, and they can't get into the game at all.
For Honor Startup Crash: Your game might open up in the splash screen, and then it crashes before the game opens. You might also experience some Uplay crashes at the launch of the game. For a fix on these types of crashes and also for the random ones, check the green box below.
It is said that Ubisoft is known for these types of crashes during their launches. But don't worry, you can fix them by applying our solutions below.
For Honor Crashes Solution! If you are running the game on Nvidia one tip to fix the crashes is to reinstall your Nvidia Experience application. If you are not on Nvidia or if this won't help you with the crashes, you need to apply our tutorial at the end of the post, and after that, your crashes will be gone. Go there for more details!
#2 For Honor TITANX Card Issue
The game developers said that they are aware of this issue and that they collaborated with nVidia to release a "Game Ready" driver aimed at providing optimal game performance for For Honor.
We are aware of an incompatibility introduced in the For Honor Beta with the early generations of TITAN X GeForce graphics cards that make it so the game does not start. We were able to reproduce the issue with our Open BETA version but have yet to successfully reproduce it on our official release version of the game.

At the same time, we have collaborated with nVidia in order to have a "Game Ready" driver aimed at providing an optimal game experience to For Honor players. This driver will be available shortly.
#3 For Honor Not Launching

Because of some weird bugs of Uplay, your game might not even launch. You might get an error saying: "Unable to launch game error unknown, " or you might get to the first screen of the game, and after that, it will close with no error, and the game process will continue to run, but the game will not appear.
If you have trouble launching For Honor, the developers of the game released the following tips to fix it. We also have a solution for you if none of them works and you still can't start the game, you will find it after the workarounds.
Run Uplay in Admin mode
Disable Anti-Virus software (BitDefender being the main offender here) or add the game and Uplay as an exception in your anti-virus software.
If you're running on an Intel integrated chipset, try forcing the dedicated GPU instead:
"Under the "manage 3d settings" tab in the nVidiacontrol panel, you should be able to navigate to your game's .exe and specify which GPU to use from there.
 Ensure the game is installed on your C: drive
Try launching the game from an entirely new Windows system profile:  Windows 7; Windows 8; Windows 10
 Try unplugging your controller/non-essential peripherals then launch the game again. Once this is done, you should be able to reconnect your controller. Also temporarily disable any software linked to the controllers.
Solution for Launch Issues! If nothing works for you and you are still unable to launch For Honor, one simple way to fix this issue is to use our tool and see what is wrong with your game. More details at the end of the post!
#4 For Honor FPS Issues (Low FPS&FPS Drops)

It seems that the game is not optimized for some graphic cards and players are complaining about performance issues like low framerates and drops from time to time. There are also gamers with Nvidia complaining about FPS issues, so the framerate problems affect all players.
Before starting to fix your framerates and optimize them make sure that you checked the things below:
Updated your GPU drivers
Updated your Windows
Closed any third-party applications that might interfere with the game
Selected your dedicated GPU
How To Optimize The FPS! To fix your performance issues and optimize the For Honor framerates you can use our tool, it will help you get the latest compatible GPU driver, and it will also optimize your PC and the game for maximum performance. For more details check our tutorial at the end of the post on how to optimize the game!
#5 For Honor Connectivity Issues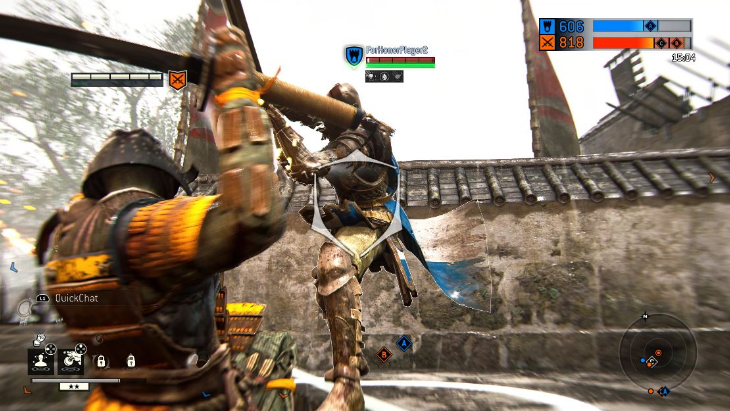 You might be unable to connect to the game server and start the game, or you might encounter issues in the multiplayer. To improve your multiplayer experience and fix the connectivity issues, follow the tips below.
Start by updating any anti-virus or personal firewall software that may be installed on your computer. For 3rd party software (ZoneAlarm, Norton AntiVirus/Internet Security, Mcafee, Avast, etc.) check with the appropriate software vendor for details on updating the software and definitions.
You also need to consider the Windows Firewall (accessed via the Control Panel) which may block the game from accessing the Internet. Please note that to update your Windows Firewall definitions you will need to keep your Windows Updates up to date.
If following the steps above to update and configure your firewall does not resolve the issue, it will be necessary to forward ports. You will need to forward these ports to your computer's IP address for the best possible connection:
Uplay PC:
TCP: 80, 443, 13000, 13005, 13200, 14000, 14001, 14008, 14020, 14021, 14022, 14023 and 14024
UDP: 3074, 3075
Directions for configuring network ports are specific to the software and hardware being used, and can be found by visiting the manufacturer's website.
There are also free resources available such as Port Forward which may help (you can skip the ad to get to the guides). Please note this site is not affiliated with Ubisoft.
You may also encounter problems due to applications running in the background on your computer system. If you are encountering problems playing online, please try closing all running background applications before starting your game. You can find the steps for this listed below.
– Click Start and type MSCONFIG into the Search box and click OK.
– This will open the System Configuration Utility on the General tab.
– Click on the Startup tab, and then click the 'Disable All' button.
– Click Ok and then restart your system when prompted.
The hosts file is a small text file which is part of the Windows operating system. This can be used to route traffic or sometimes block a website.
To rule this out when dealing with problems accessing the multiplayer part of the game, it should be cleaned or reset. The easiest way to clean your HOSTS file is by clicking on the Fix it button on the Microsoft article found here.
#6 For Honor 000400004 Error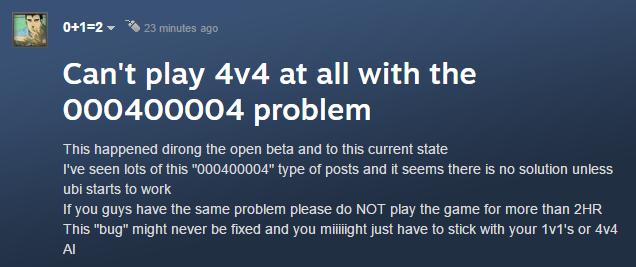 Some players are unable to play the multiplayer 4v4 and 2v2 because they encounter the 000400004 error. The developers said that this is a session timeout code that only happened in the Open BETA of the game but players are still complaining.
I don't think that you can do something now to fix this issue, you probably need to wait until the developers come up with something. 🙁
This*is a session timeout code*that may happen in rare occasions and is recoverable only on PC for this Open BETA.
If you encounter this error on PS4 and XB1, it please*restart the game*to stop getting this error over and over again.
For Honor Errors Solution Tutorial: (Tool)
*Only for Startup&Random Crashes, Not Launching and Framerate Issues
Do you want to start choosing your warrior and carving a path of destruction through the intense world of For Honor? But you are unable to do this because your game won't launch or maybe because it crashes everytime?
Don't worry anymore! We are here to help you fix those issues and enjoy your game.

How? That's simple, we developed a tool that will identify your issue and fix it. It's not magic, our tool will optimize your GPU and PC for maximum performance. It will install the required files and redistributables for your game to launch properly and with no crashes.
We know that you paid quite a lot of money for your game and not being able to play it just sucks. Below you can find an image on how our tool looks like and also a tutorial on how to properly use it. Please follow the tutorial step by step to make sure that you apply the tool correctly to your game. If you are not sure about some things, please contact our support team. You can find the download link in the first step of the tutorial!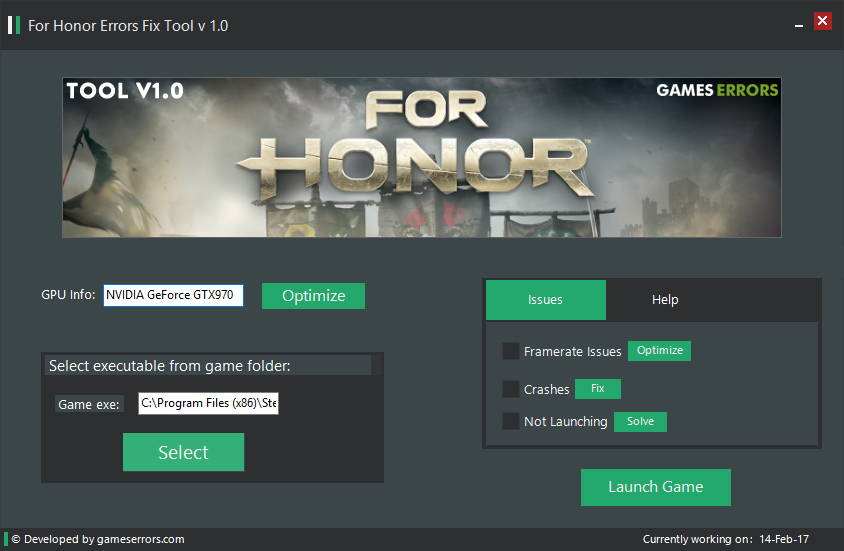 It's pretty simple to use our tool, but you also have a tutorial below. Follow the steps and if you have any questions just leave a comment or use our Support system, and someone from our team will help you.
How to apply our tool:
You can find the download link for our tool here: download
Extract the downloaded archive on your PC, and open the tool from the folder.
Your GPU will be selected automatically, make sure that you use your dedicated GPU if you have a laptop!
Select the game executable from the game folder, if you used the default Steam install folder it should be: "C:\Program Files (x86)\Steam\steamapps\common\For Honor".
Now select your issue or issues from the box to the right.
After your issue is successfully fixed, you can click the "Launch Game" button and play the game.
How to download: Well, you might think that our download service is pretty annoying but is very effective. To download you just need to complete a simple offer, it usually takes a few minutes, and after that, you will be able to download the tool. We use this service because it's the only way to support our developers and to keep releasing and updating patches for games. Thank you! We hope you understand us and have fun exploring For Honor world!
We hope that our tool and our tips helped you fix your For Honor crashes or the other bugs. If you are encountering any issue that we didn't talk about don't hesitate to leave a comment below or send us an email and we will help you fix your game. Have fun with your warriors! – GamesErrors Team