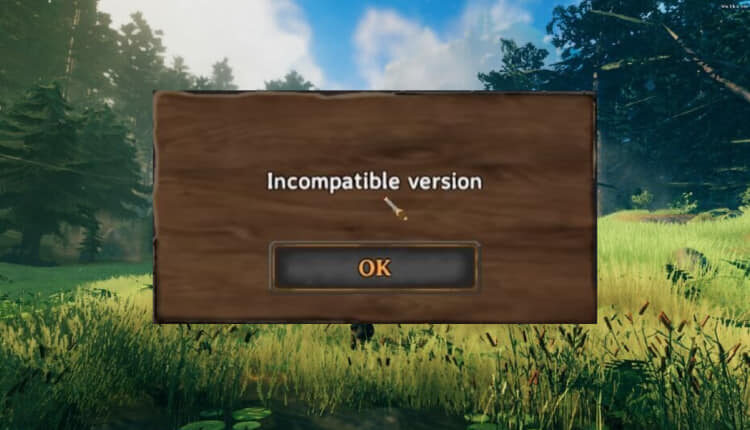 Valheim Incompatible Version Error: Expert Fixes
This error can happen on both official & dedicated servers
X
INSTALL BY CLICKING THE DOWNLOAD FILE
Valheim is an excellent survival game that allows you to play with up to 9 players on a local host. However, your enthusiasm can crush badly since you may get an incompatible version error.
📶 Why is my Valheim dedicated server not compatible?
The Valheim incompatible error is likely caused by an inconsistency between the game versions installed on the player's PCs and the version from the remote server.
As complicated as it sounds, this problem has a very quick solution, so stay with us to learn how to fix it.
How can I fix the Valheim incompatible version error? 
1. Keep the player's game files updated
Go to your Steam library on your PC.
Obviously, the best way to deal with this problem is to update the game files on your PC and suggest for everyone do the same on their machines. After that, you will have the latest game files for Valheim on your PC.
Steam has an auto-update feature so regularly, you should have the latest updates installed but if that feature is deactivated, you can perform a manual update procedure as shown above.
2. Update the remote server
Perform a backup for all the files from the installation folder of Valheim in case anything goes wrong.
Download and install SteamCMD.
Create a new file, name it Update.bat, and place it in Valheim's installation folder.
Type the following line in the file and save the file afterward: [SteamCMD directory] + login anonymous + force_install_dir [Valheim installation directory] + app_update 896660 validate + exit
Now run the Update.bat file (That will update the Valheim servers to the latest version).
Sometimes it's not enough to update only the player's game versions you also need to make sure that also the remote server is updated to the latest version.
Steam is updating the servers every time after a game update, but you can also force that process yourself by using the steps above but make sure you perform a backup before starting the procedure.
3. Update your Valheim Plus mod version
If you are a user of Valheim Plus, then you can only join another person's Valheim Plus server if you have the same mod version as them. Therefore, updating your mod from the official devs' page should fix the problem for you.
That's it! You should now be able to enjoy the Valheim local remote server game with your peers. Now that all your Valheim versions are the same, start gearing up and conquer this awesome survival game.
If you've succeeded to fix the Valheim incompatible version error by using our solutions or you need more support, leave us a comment below.
If you encounter any issues or errors while playing your favorite games and require support, feel free to contact us here. Our team is always ready to assist you and ensure your gaming experience is seamless and enjoyable.