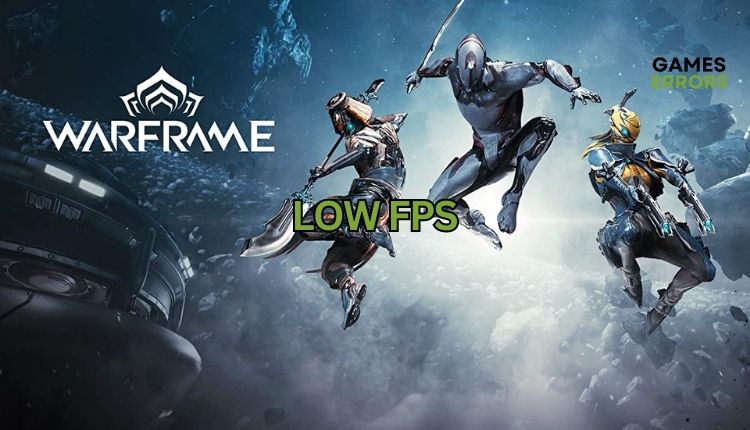 Warframe Low FPS Drops: Easy Guide to Improve Performance
Do you have a low FPS in Warframe? For a start, update your GPU driver and check the in-game graphics settings. ✅
X
INSTALL BY CLICKING THE DOWNLOAD FILE
Warframe isn't for everyone, but if you're a looter shooter fan who loves dynamism and isn't afraid of complex mechanics, this free-to-play gem is truly a title worth dedicating much time to. The problem that may bother you in Warframe is the low FPS, which will further result in lags, stutters, and skipping in the game. This can be a very unpleasant experience if it occurs while you are in a match. We created this guide to help you solve the problem quickly and efficiently.
Why do I have low FPS in Warframe?
There are several underlying causes for this issue:
Warframe servers or your network connection have issues
recommended system requirements are not met
outdated graphics driver
corrupted game files
other downloads in the background
in-game graphics settings not optimal
How do I fix low FPS in Warframe?
To start with, try these basic steps before moving on to our troubleshooting suggestions:
If you have completed all the previous steps and are still encountering low FPS, try our following tips:
1. Update GPU driver
If your game is experiencing crashes, low FPS, stuttering, or lag, your GPU driver may be outdated. To resolve this problem, we recommend updating your driver to the latest version. Here's what you need to do:
1. Press the Win+R keys to bring up the Run dialog.
2. Type; "devmgmt.msc" in the text box and hit Enter to open Device Manager.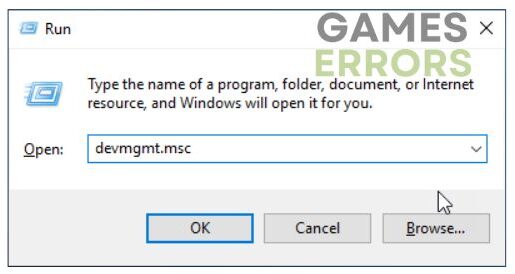 3. Double-click on the Display adapters, right-click on the GPU and select Update driver.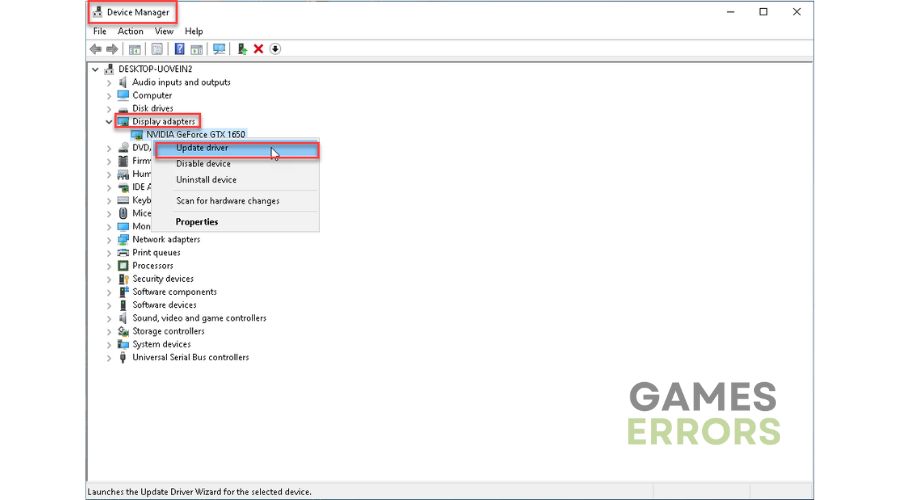 4. Wait while Windows searches for, downloads, and installs the latest GPU driver version.
If you're looking for a hassle-free way to update your Windows system drivers, we recommend using Outbyte Driver Updater. This reliable and efficient tool automatically updates your drivers whenever a new version is available, saving you the trouble of searching for genuine drivers through a web browser or manually updating through a device manager.
2. Verify and repair game files
Warframe may have low FPS if one or more game files are corrupted or missing. We recommend checking and fixing corrupted game files in the Steam client:
1. Launch the Steam client and go to your game library.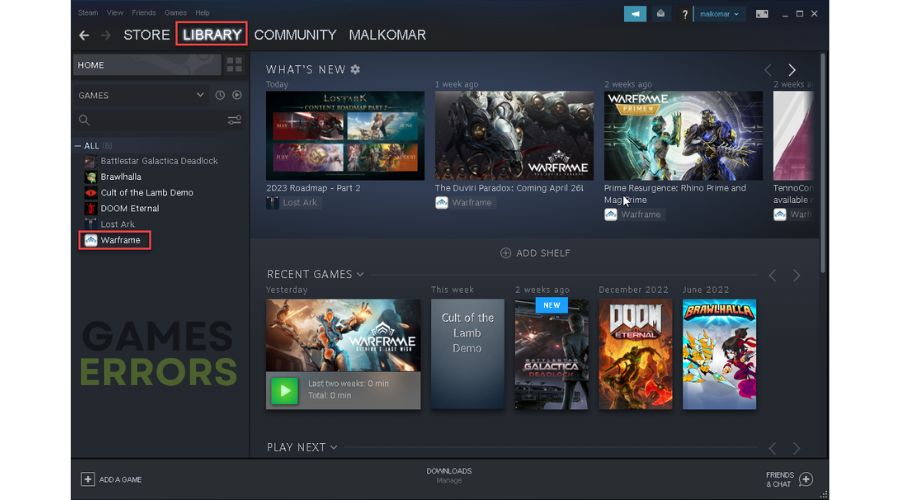 2. Right-click on the Warframe and select Properties.
3. Click the Local Files from the left side, and click Verify integrity of game files.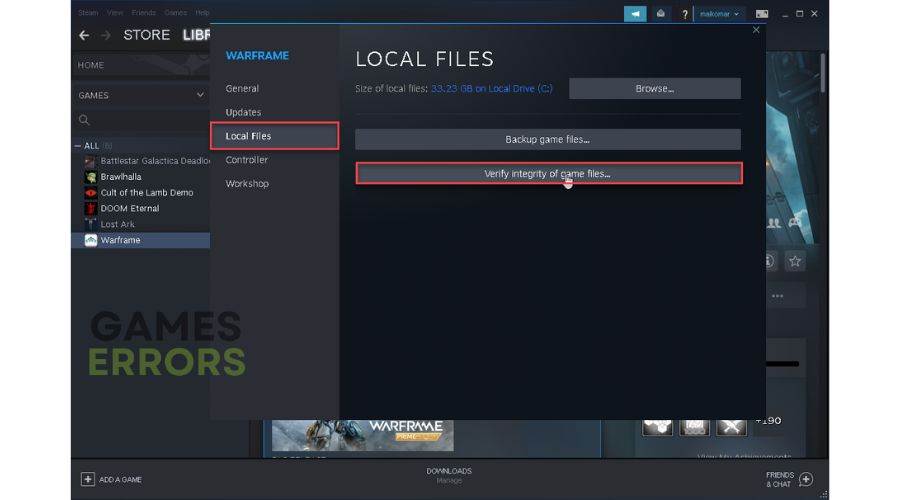 3. Choose high-power options
Switching from Balanced mode to High-Performance mode in Power Options is worth considering to optimize your Windows system's performance. This change can significantly enhance your gaming experience during high-intensity gameplay. Do the following:
1. Press the Win+R keys to show the Run dialog box.
2. Type; "powercfg.cpl" and press Enter to open Power Options.
3. Tick the radio button High Performance or Ultimate Performance.
4. Launch Warframe to see if the low FPS issue is fixed.
4. Adjust Windows settings
To enhance your gaming experience, activate the game mode feature. Additionally, it is advisable to disable the Xbox Game Bar, as it has been known to cause stuttering and crashing issues in certain games.
1. Right-click on the Windows Start and choose Settings.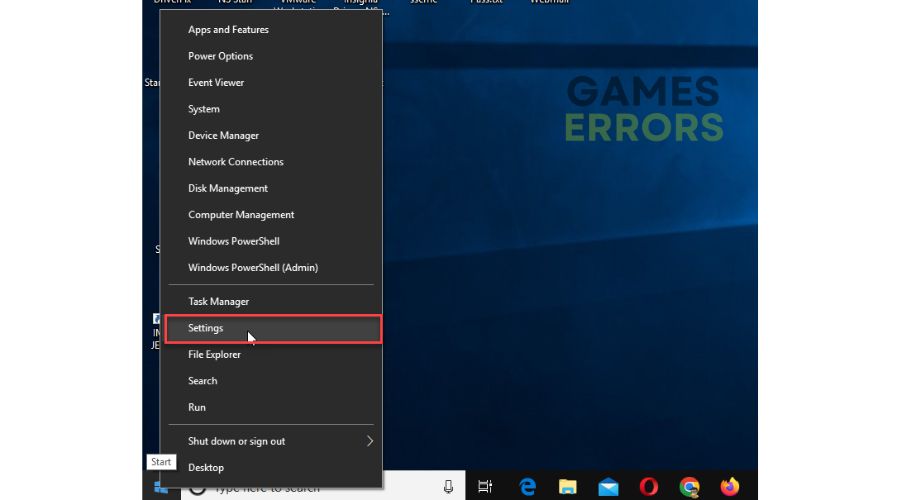 2. Select Gaming settings.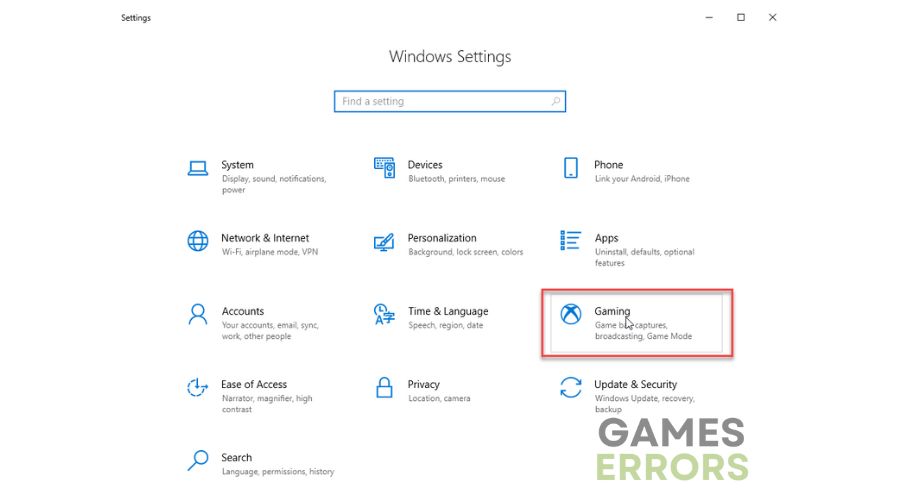 3. Toggle OFF the Xbox Game bar.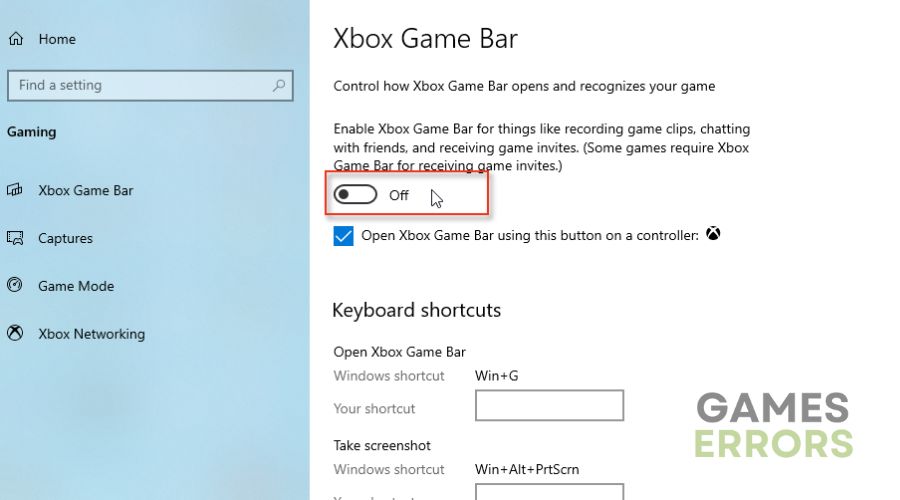 4. Toggle OFF the Background recording.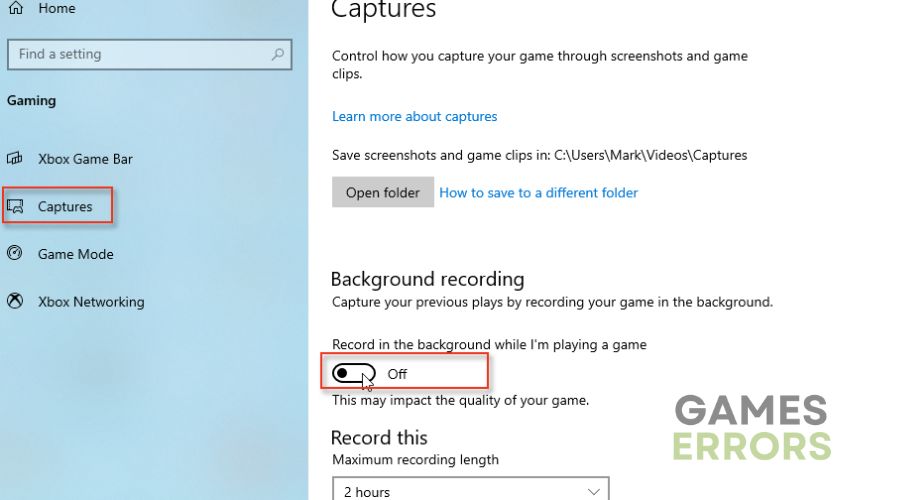 5. Toggle ON Game Mode.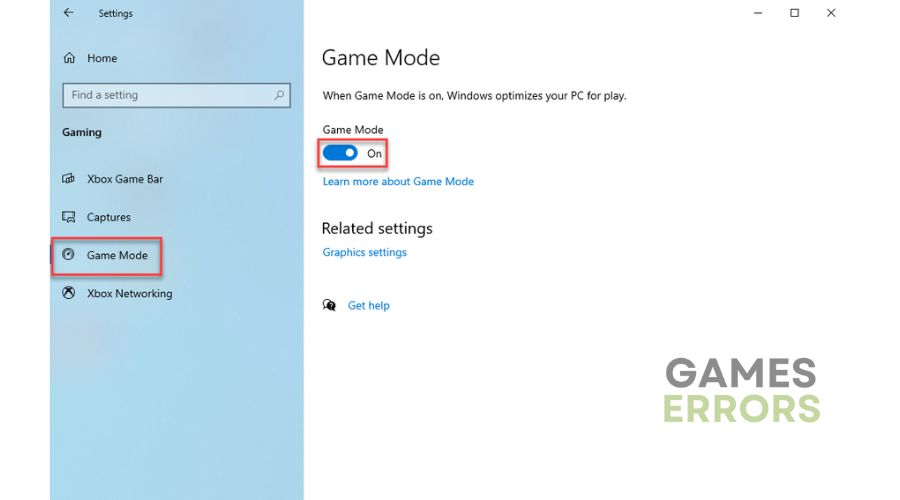 5. Adjust in-game graphics settings
Time needed: 2 minutes
If you're experiencing reduced performance and low FPS while playing Warframe, the resolution and graphic details of the game may be set incorrectly. To enhance your gaming experience, we recommend adjusting your in-game graphics settings.
Run Warframe

Press the ESC key to bring up the menu. Under Video settings, adjust Display like in the following example.

Adjust graphics settings

Scroll down the Video settings to the Graphics section and adjust like in the following example.

Adjust advanced settings

Scroll down the Video settings to the Advanced section and adjust like in the following example.
💡 Extra steps
Do you still have a low FPS in Warframe? Here are some additional options to consider:
Update Windows to the latest version.
Update DirectX, .NET Framework, and VCRedist.
Temporarily disable Windows firewall and antivirus software.
Disable overlay apps (Steam, Discord, etc.)
Cancel any ongoing background downloads.
Close any heavy tasks running in the background.
Reinstall Warframe.
Conclusion
We hope one of our solutions has effectively resolved the low FPS issue you were experiencing on Warframe. If you have any queries or recommendations, feel free to share them in the comments section below.