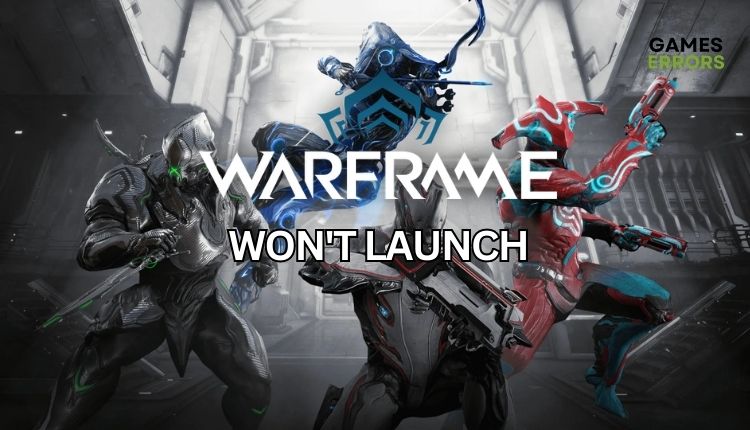 Warframe Won't Launch: How to Fix It
If Warframe doesn't launch, try our proven solutions to fix this problem. 🎯
Warframe is a cooperative PVE shooter without competitive PVP elements – instead of other players, you'll be shooting the mobs, cooperating with online friends to accomplish common goals. Despite the game's beautiful visual design and excellent atmosphere, your gaming experience may slow because Warframe won't launch. Aware of the seriousness of this situation, we have created this guide to help you fix the problem and enjoy the game.
Why my Warframe won't launch?
There are several reasons why this problem occurs, which we will outline below:
your PC does not meet the recommended system requirements
outdated graphics driver
corrupted game files
conflict with firewall or antivirus
DirectX issues
too many programs running in the background
How do I fix it if my Warframe won't launch?
Before providing troubleshooting suggestions, follow these simpler steps:
Now, if Warframe still doesn't launch, follow our tips:
1. Update your GPU driver
One of the common hindrances in starting and playing games is due to outdated or corrupted GPU drivers. It is recommended to regularly update your GPU to the latest version as it typically includes bug fixes for commonly played games. Do the following:
1. Right-click on the Windows Start Menu and choose Device Manager.
2. Double-click to expand Display adapters. Right-click on your GPU and click Update driver.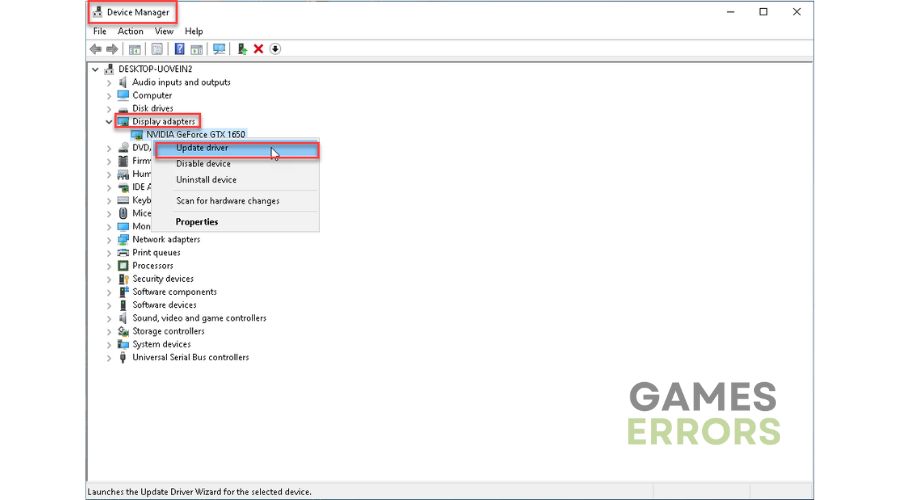 3. Choose Search automatically for drivers and wait to complete the update.
Are you tired of the hassle of manually searching for driver updates on your PC? If so, Outbyte Driver Updater can make your life easier. This reliable and efficient tool automatically updates drivers when a new version is available, eliminating the need to update them manually.
2. Verify and repair game files
Warframe probably won't launch if one or more game files are corrupted or missing. So, check and fix corrupted game files before starting the game. Do the following:
1. Run the Steam client and go to your Library.
2. Right-click on the Warframe and select Properties.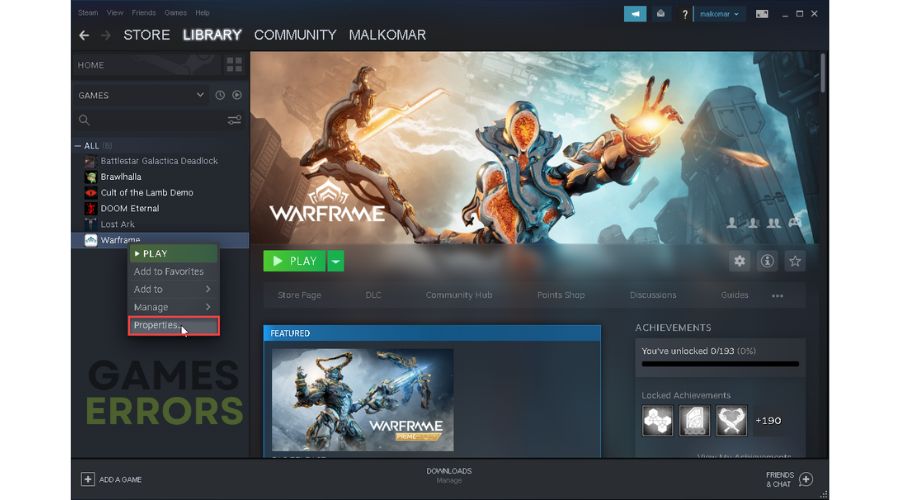 3. Click the Local Files from the left side, and click Verify integrity of game files.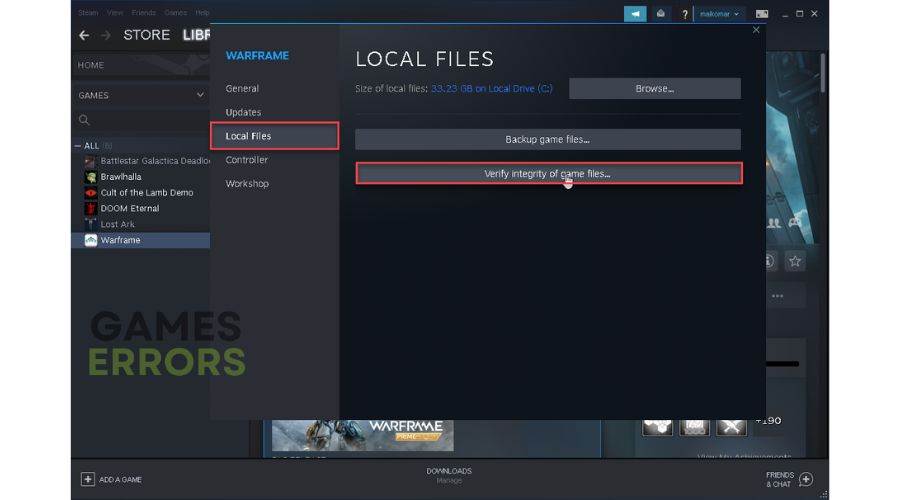 3. Update Warframe
Warframe most likely won't launch if not updated. So, to update the game, do the following:
1. Run the Steam client and go to your Library.
2. Right-click on Warframe and choose Properties.
3. Select Updates from the left pane and then choose High Priority – Always auto-update this game.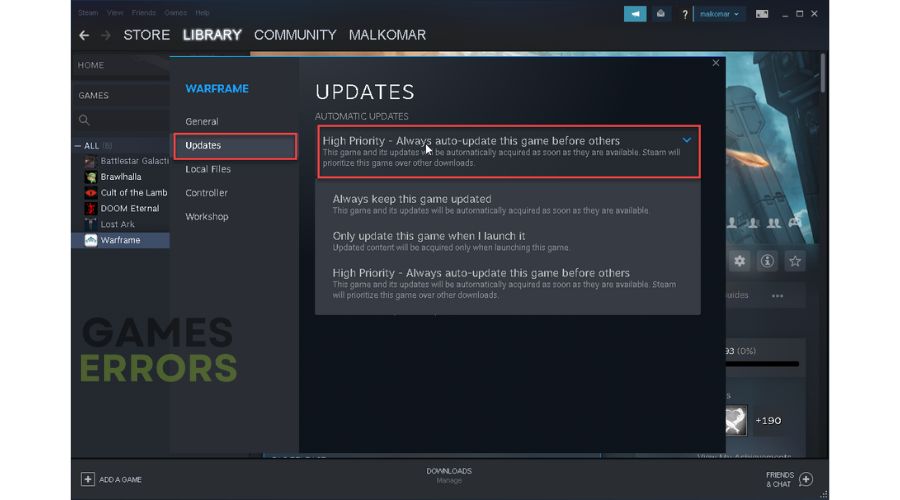 4. Exit and relaunch the Steam client to start updates, if any, automatically.
4. Allow Warframe through the firewall
If your firewall and antivirus are not set up correctly, they can cause interference with most games, causing them to crash, freeze or fail to launch. Here's how to properly set up Warframe firewall exception:
1. Right-Click on On the Windows Start, click on Settings, then choose Update & Security.
2. Select Windows Security and then Firewall and Network Protection.
3. Click on the Allow an app through firewall.
4. Select the Change Settings button and Allow Another App.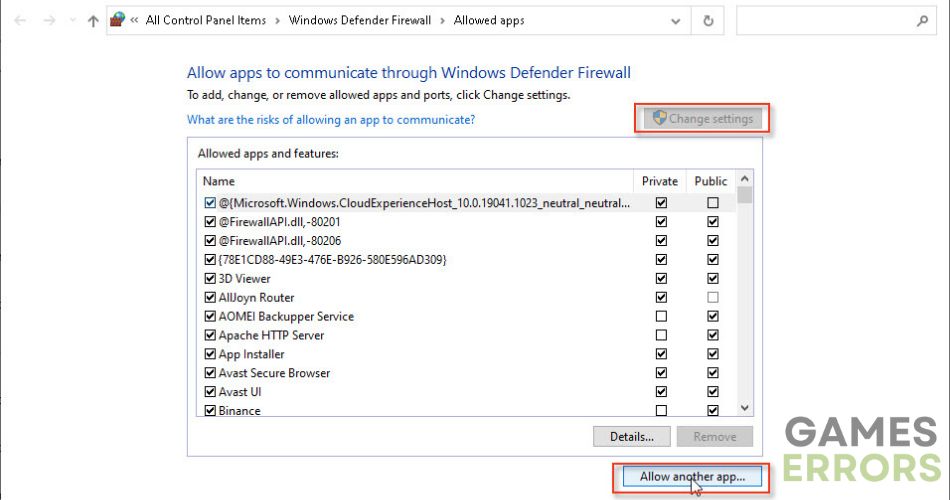 5. Use the Browse option to add the Warframe exception to the firewall. The game's default location is "C:\Program Files (x86)\Steam\steamapps\common\Warframe\Warframe.x64.exe"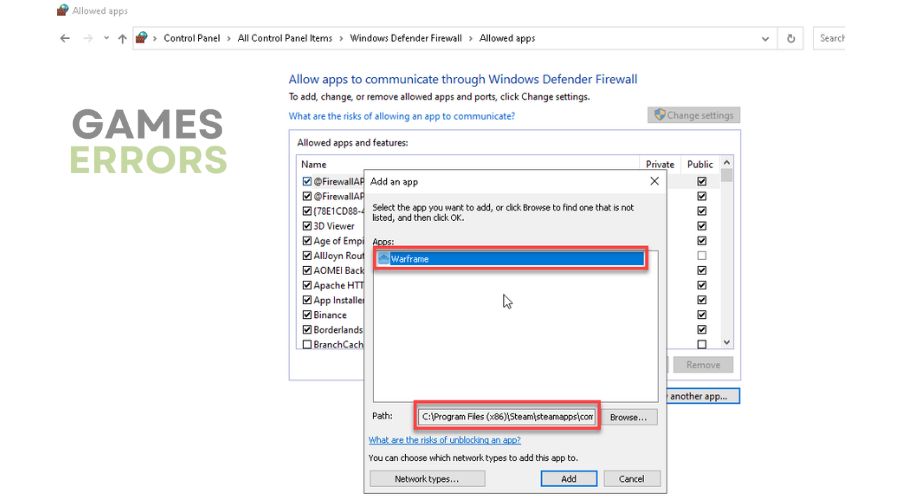 6. Warframe should now be on the list, tick the Private and Public network checkbox, and confirm on OK.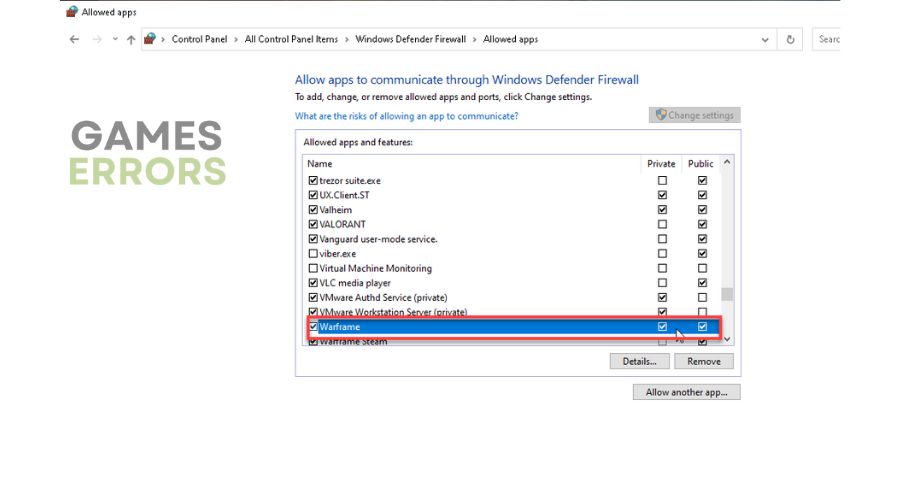 7. Launch Warframe to ensure the launch issue is fixed.
ℹ️ Apart from a firewall, you may have problems running Wraframe due to your antivirus software settings. We suggest temporarily disabling any third-party antivirus software installed on your computer.
5. Run the game in the compatibility mode
Time needed: 1 minute
If you haven't solved the problem yet, try running Warframe in compatibility mode.
Open Steam client

Right-click on the Warframe, and select Manage>Browse local files.

Locate Warframe executable file

Right-click on Warframe.x64.exe and select Properties.

Check compatibility mode

Select the Compatibility tab and tick the checkbox – Run this program in compatibility mode. Choose a lower OS version than yours from the drop-down menu.
Extra steps
Won't your Warframe still launch? Here are some additional options to consider:
Update Windows to the latest version.
Update DirectX, .NET Framework, and VCRedist.
Close all unnecessary apps running in the background.
Disable overlay in Steam, Discord, Xbox Game Bar, etc.
Disable OC and tools like MSI Afterburner, Rivatuner, Razer Synapse, etc.
Reinstall Warframe on a different drive or folder.
Conclusion
We hope that our tips will assist you in resolving the issue of Warframe not launching. Share with us in the comments below which solution worked best for you or if you have an alternate solution that we have not mentioned.
If you encounter any issues or errors while playing your favorite games and require support, feel free to contact us here. Our team is always ready to assist you and ensure your gaming experience is seamless and enjoyable.