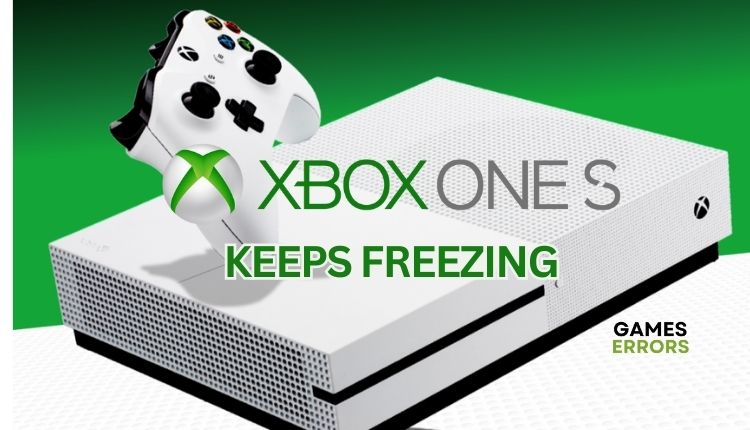 Xbox One S Keeps Freezing: How To Fix It Instantly
Check our quick guide to get rid of freezing issue on your Xbox One S. 🎮
While it may not match the Xbox One X's performance, the Xbox One S is an attractive choice due to its excellent balance of performance and affordability. But you might find that your Xbox One S is occasionally freezing during gameplay or crashes shortly after starting a game. However, don't worry; we made this guide to fix it if Xbox One S keeps freezing.
Why does my Xbox One S keep freezing and turning off?
There are a few potential reasons that could explain the situation:
overheating
game or system software glitch
server issues
hardware issue
corrupted game files
How do I fix my Xbox One S from freezing?
Your slow and unstable internet connection may be one of the main reasons why the Xbox One S keeps freezing. We recommend the following easy steps first:
If using WiFi, disconnect all unnecessary devices from the network that can threaten your bandwidth.
Power cycle your network devices (modem and router).
Use ethernet for a faster and more stable connection than wireless.
Now, if the issue is still present, follow these steps:
1. Restart console
If you're experiencing issues with your Xbox One S freezing or crashing, it may be due to corrupt cache files. These temporary files can actually improve app startup speed, but when they become corrupted, they can cause problems. To resolve this issue, try restarting or power cycling your console.
1. Hold the Xbox button to open the Power Center.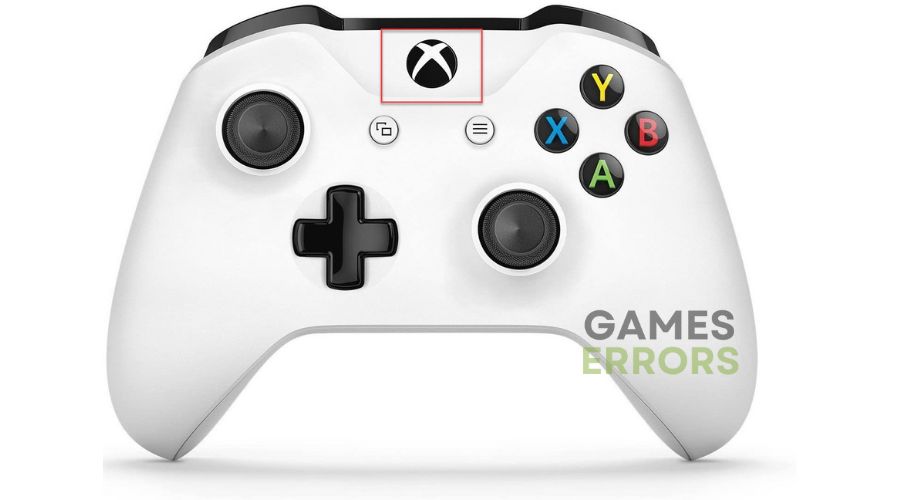 2. Select Restart console>Restart.
3. Upon restarting, move to the next step if an issue occurs again.
2. Power cycle Xbox One
Power Cycling is an efficient and quick way to eliminate simpler software errors such as user interface, login problems, and other glitches.
1. Hold the Xbox power button for 10 seconds to turn off your console.
2. Wait until the console is completely off.
3. Remove any attached USB devices (external drive or USB stick) and all other cables.
4. After 10 minutes, reconnect all the cables, including the power cable. Don't attach USB devices.
5. Turn on your Xbox and check if the issue is resolved.
3. Clear your local saved game
Time needed: 3 minutes
To fix a frozen Xbox One, delete local game saves and reinstall the game. This won't erase Xbox Live data; your game progress can be recovered from the cloud.
Select Xbox settings

Ensure that no disc is inserted in your console, and press the Xbox button to open the menu.

Navigate to Settings>System>Storage

Clear local saved games

Select the Clear local saved games and click Yes to confirm.


Delete game

Delete the game or games you suspect are causing the problem. Restart Xbox One and install deleted game(s) to check if the issue is gone.
4. Re-download your Xbox profile
If your Xbox One S still keeps freezing, try deleting your Xbox profile and then downloading it again:
1. Press the Xbox button on the controller.
2. Navigate to the System tab, then select Settings.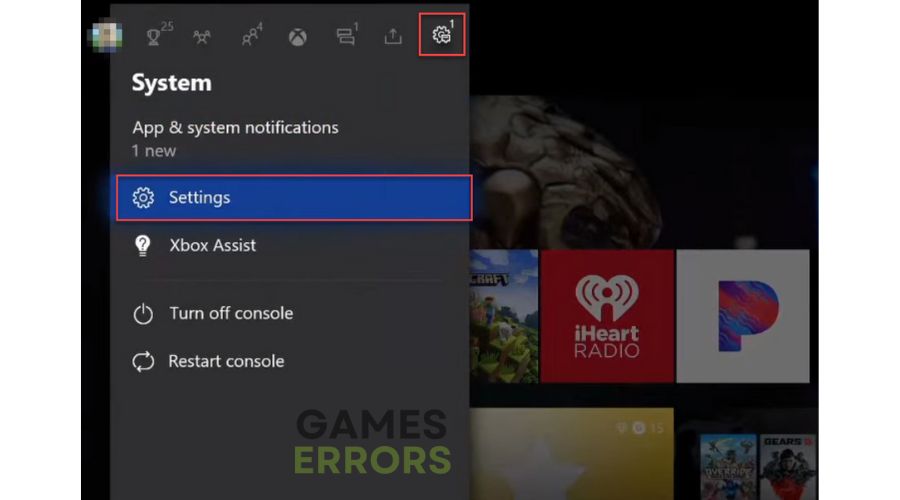 3. Choose the Account on the left pane and select Remove Accounts.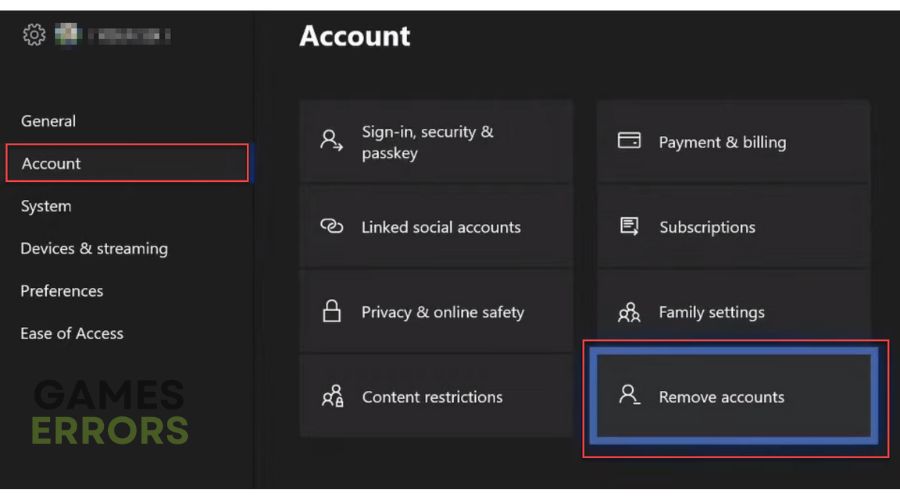 4. Remove the account from your Xbox One.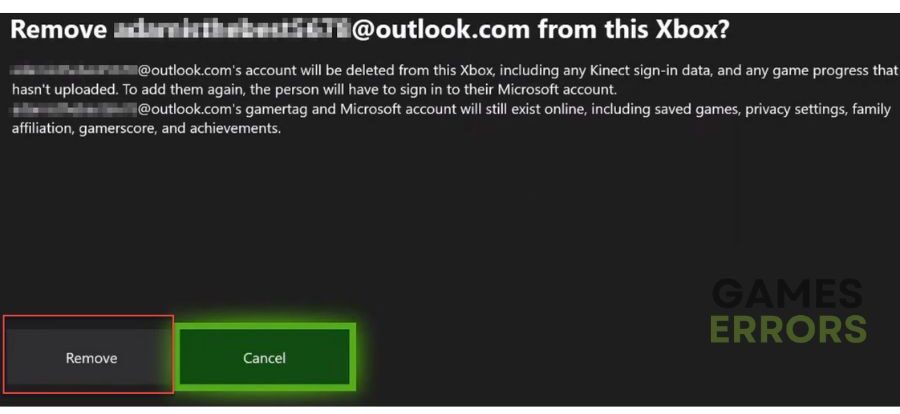 ℹ️ Note that your account and all your saved data, including game progress and privacy settings, will remain online even if you clear the local data on your Xbox console.
5. Now, press the Xbox button and open the side menu.
6. Select the Sign In menu and scroll down to Add New.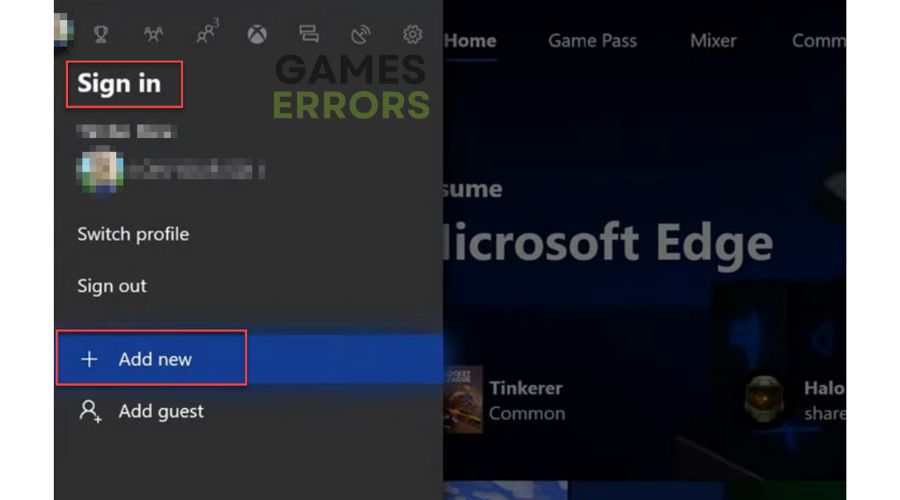 ℹ️ You will not create a new account when you select this option. You're just adding your existing profile to your Xbox One S console.
7. Type your existing email address, Skype name, or phone number to sign in to your Microsoft account.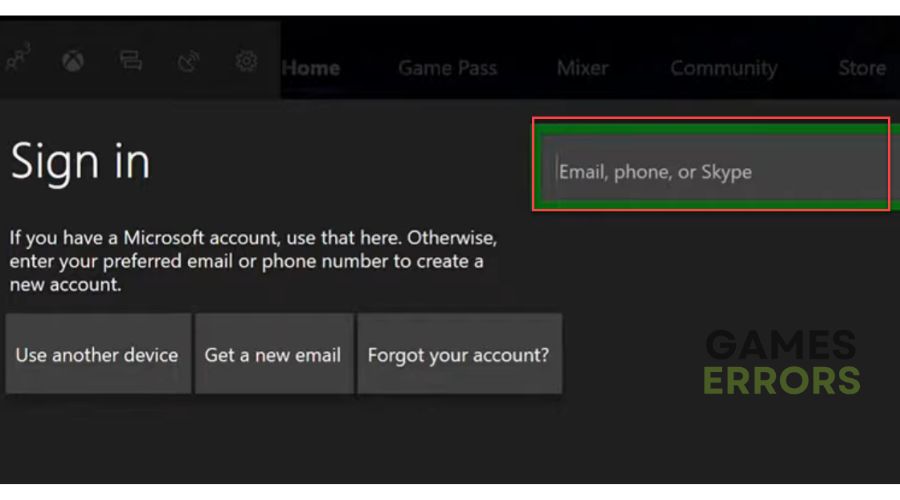 8. Enter your password and follow the on-screen instruction to finish downloading your profile to the console.
Extra steps:
Does your Xbox One S still keep freezing? Here are some additional options to consider:
Check the Xbox Live status and connection (System>Settings>General>Network settings>Test network connection).
If you receive a notification to update your console software, necessarily select Yes.
The game disc may be damaged or covered in dust. Try to clean it using a soft, lint-free cloth.
If the Xbox One S is overheating, clean it of dust with compressed air in a bottle and place the console in a well-ventilated place.
Conclusion
If your Xbox One S keeps freezing while playing, reboot the console and make sure your internet connection is stable. You can also clear the console cache (power cycle) and delete any games that might be causing freezing issues. If that doesn't work, you can try re-downloading your Xbox profile, updating the firmware, and checking for overheating. Finally, if you have any more questions or suggestions, feel free to comment below.