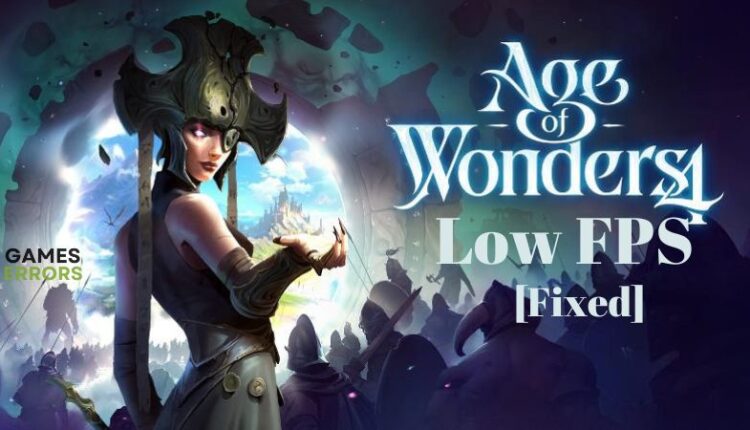 Age of Wonders 4 Low FPS: Fix It Easily
The solutions in this article will help you fix Age of Wonders 4 low FPS🎯
Age of Wonder has gained popularity in gaming communities despite being a new game. Unfortunately, a lot of its gamers have complained about encountering low frame rates as well as several other problems while playing the game.
If you also encounter this issue, don't worry; it's common with new games and may be a result of a number of factors, including inefficient Steam or computer configurations. However, the best troubleshooting techniques to fix Age of Wonders 4 low FPS will be covered in this article, so stick with us.
Why is my FPS so low in Age of Wonders 4?
Since Age of Wonders 4 is a relatively new game, it's possible that it's not been well optimized, therefore, you'll need a powerful computer or PC to run it without any issues. So, one of the potential causes of your low FPS in the game could be that your computer is not using its dedicated GPU or the GPU being used is not at its full potential.
Also, running on an outdated or corrupt driver is another possible cause of Age of Wonders 4 low FPS, as your computer won't perform as required. Too much or CPU-consuming background processes while gaming is also a common reason for low FPS in games, and that could be the case for Age of Wonders 4.
These are the most frequent causes of low FPS in the game, along with having a computer that doesn't satisfy Age of Wonders 4 requirements.
How do I fix Age of Wonders 4 low FPS?
Do you encounter a low FPS in Age of Wonders 4? Here are the first solutions you try to fix the issue and get the game back to the best condition:
Completely turn off and turn on your computer
Make sure your computer meets the game's system requirements.
Set high performance in Windows power plan
Quit background process through Task Manager
Run the Game as an Administrator
If you still experience the Age of Wonders 4 low FPS, these are other proven fixes that will undoubtedly help solve the issue:
1. Update your Graphics Drivers
Time needed: 4 minutes
Running an outdated graphics driver is one of the most frequent causes of problems like low FPS in games, despite the cliché. This is due to the fact that outdated or damaged GPU drivers prevent your computer's performance from rendering the game at its best.

Hence, you should update the GPU drivers on your computer and see if that helps with the issue. Here is how to do that:
Right-click the Start menu and select Device Manager.

Scroll to the Display adapter option and double-click it to expand your network drivers.
Right-click on your network driver and select the Update driver option.

On the resulting prompt, select Search automatically for driver and allow it to install an updated driver version on your computer.
Using Outbyte Driver Updater, which automatically checks your computer for out-of-date and missing drivers and assists in their download and installation, is yet another excellent method to update your computer's drivers promptly.
2. Change High DPI Settings
Adjusting the game's DPI settings is another solution you should perform to fix the low FPS issue. Here is how to go about it:
Launch the Steam client > Go to Library.
Right-click on Age of Wonders 4 and select Manage.
Click on Browse local files, and the game installed folder will open on File Explorer.
You'll need to scroll down the page and find the Age of Wonders 4.exe file.
Simply right-click on this file, then select Properties.
Click on the Compatibility tab > Click on Change High DPI Settings.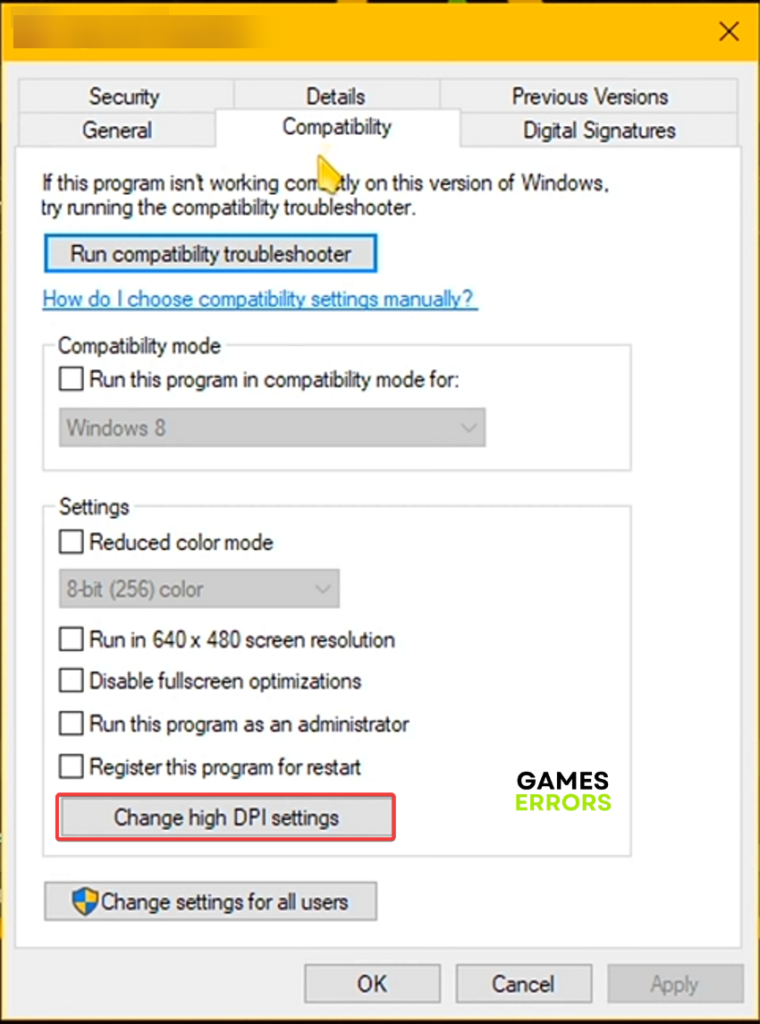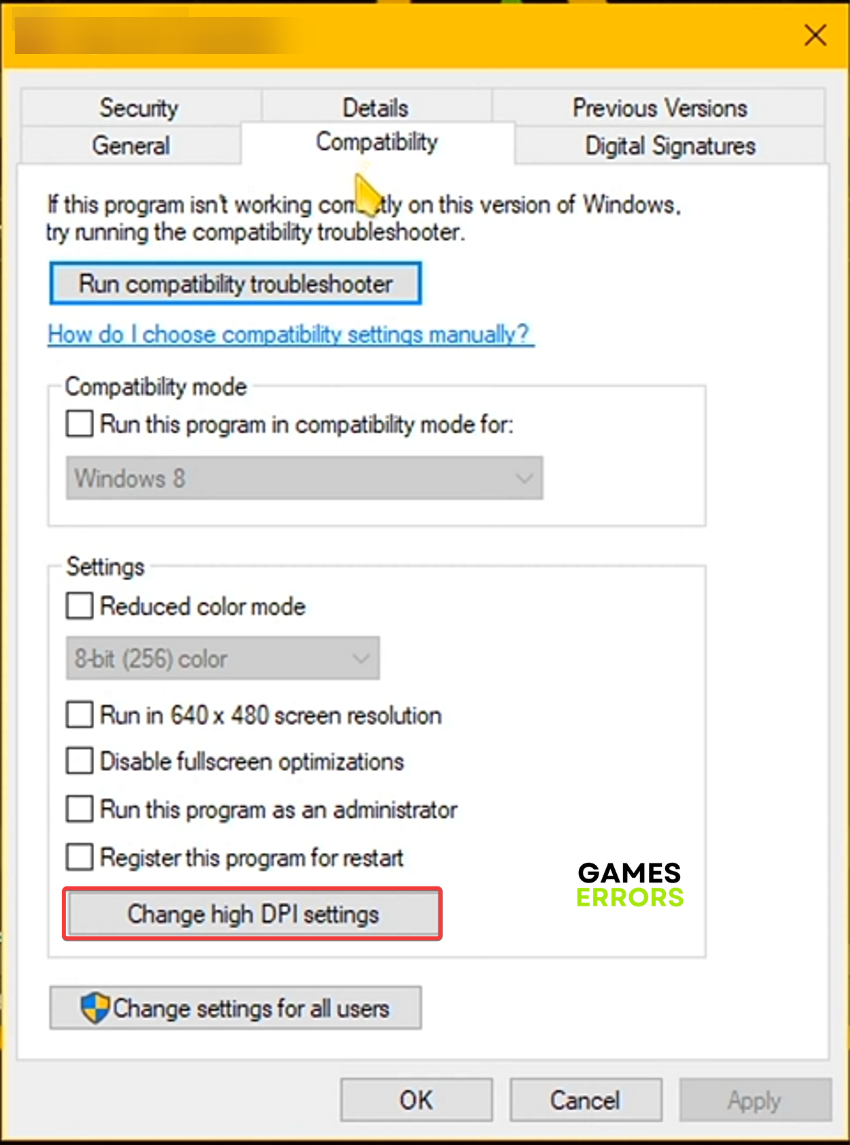 Enable the "Override high DPI scaling behaviour. Scaling performed by: Application" checkbox.
Click on OK, followed by Apply, then relaunch the game.
3. Verify Game Files
Missing or corrupt game files can also cause low FPS issues. It is recommended that you check the game files' integrity on Steam in order to fix and replace any missing game files and ensure the game runs smoothly.
To verify the game file Integrity on Steam:
Launch Steam on the computer and click on the Library option.
Right-click Age of Wonders 4 from the game list and select Properties.
Now click on Local Files in the left pane and select Verify Integrity of game files.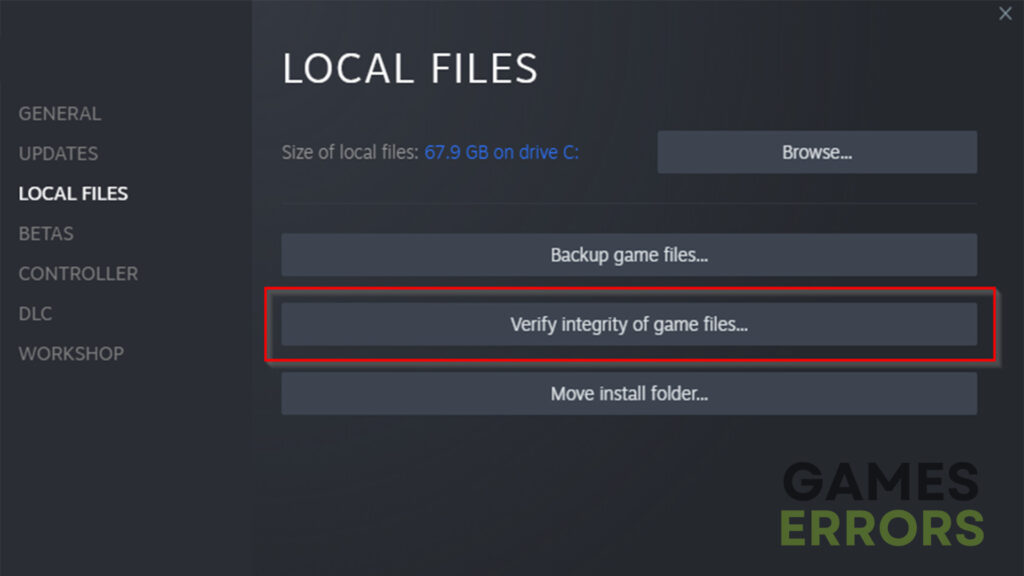 Relaunch the game after the game file integrity check completes.
4. Set the Game to High Priority
Setting the game to high priority can also aid in optimizing performance and providing a desirable FPS rate. Here's how to go about it:
Launch Age of Wonders 4 on Steam.
While the game is running, press Ctrl + Shift + Esc at the same time to open Task Manager.
Go to the Details tab and find the Age of Wonders 4 process.
Right-click the process, hover your cursor to Set Priority, and select High.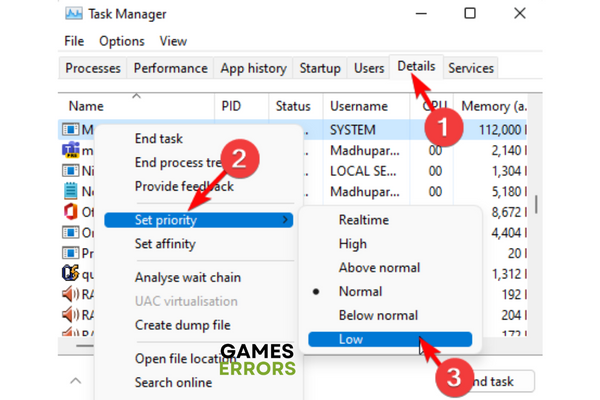 Having discussed the main solutions to fix the Age of Wonders 4 low FPS issue, you can also try these additional fixes in case you still experience the issue:
Play the game with lower graphics settings: this includes setting Master Quality to low, turning off V-sync, disabling Motion Blur and all
Update Windows
Update Game
Uninstall and reinstall the GPU driver
Related Articles:
If you encounter any issues or errors while playing your favorite games and require support, feel free to contact us here. Our team is always ready to assist you and ensure your gaming experience is seamless and enjoyable.