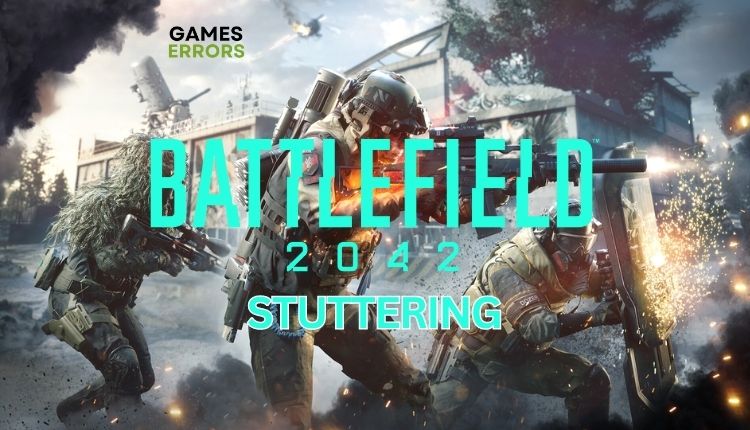 Battlefield 2042 Stuttering Issue: How to Fix
If you are bothered by Battlefield 2042 stuttering, we have the right solutions to fix this annoying issue. ✅
Regarding graphics, Battlefield 2042 looks excellent, but other aspects of the game are not that great. In addition to connection and synchronization bugs, there are also many technical problems. It's not news that Battlefield 2042 often has performance issues such as stuttering, freezing, and lagging while playing. If you are affected by a stuttering problem, we have created a quick guide to eliminate this issue.
Why is Battlefield 2042 lagging so much?
We can identify some of the main reasons for this problem:
incompatible hardware with recommended specification
outdated graphics drivers
corrupted game files
the game is not updated
demanding in-game graphics settings
unnecessary apps running in the background
weak internet connection
How do I fix stuttering in Battlefield 2042?
Before delving into anything complicated, it is crucial to carry out these straightforward preliminary tasks:
Check recommended system requirements. The game is quite hardware-demanding; you may need to upgrade your hardware.
Check and verify the stability and speed of your internet connection.
Close any unnecessary tasks running in the background (like parallel downloads or other heavy apps – Office, Photoshop, etc.)
Now, if after preliminary checks you still have stuttering, do the following:
1. Update GPU driver
Outdated graphics drivers can generate various problems, leading to the freezing, stuttering, lagging, or impossibility of starting or crashing the game. We recommend that you constantly have an updated GPU driver, and you can do this in the following way:
1. Right-click on the Windows Start Menu and choose Device Manager.
2. In the Device Manager window, double-click to expand Display adapters.
3. Right-click on your primary graphics card and click Update driver.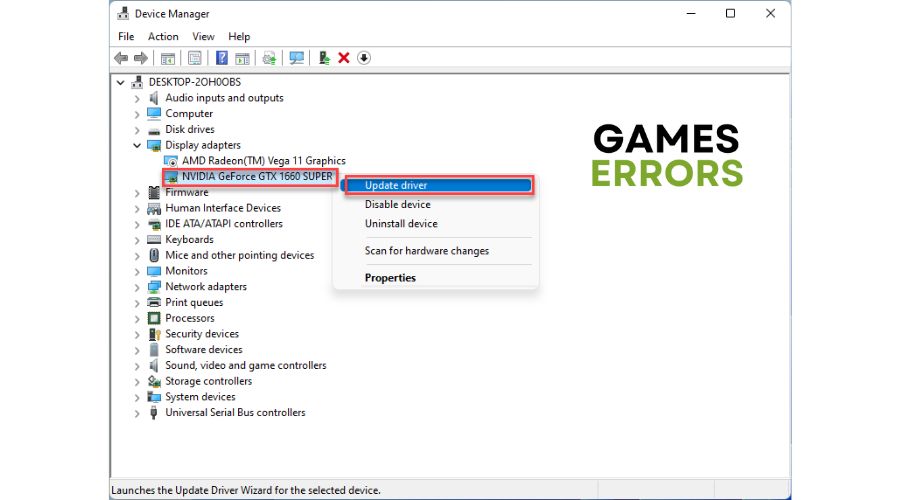 4. Choose Search automatically for drivers and follow the on-screen guide to finish the update process.
📌 Keeping all drivers up-to-date on your Windows has never been easier. Outbyte Driver Updater is a hassle-free solution that covers everything for you. You no longer need to check for updates manually; this tool ensures that your drivers are always current.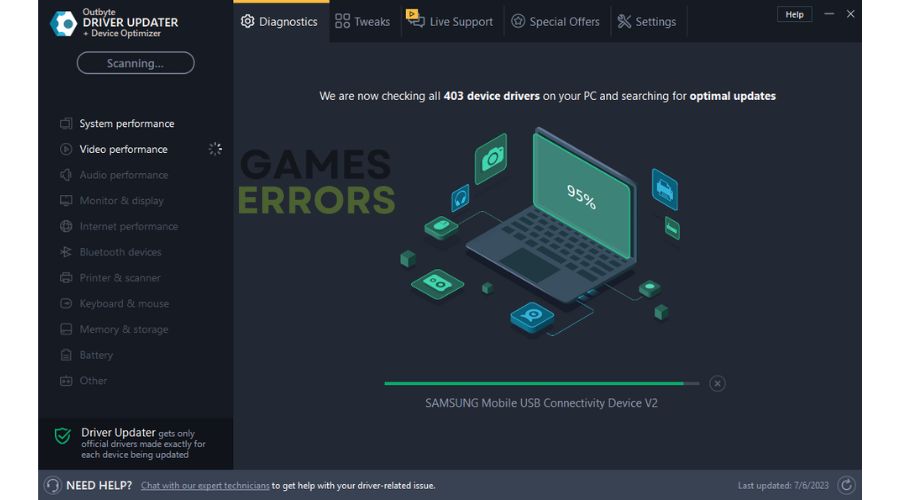 2. Update the game
We recommend that you always have an updated version of the game to eliminate any observed issues. Do the following:
1. Open the Steam client, and it will automatically search for any available updates
2. Also, click on the Update button if there is a queuing update.
3. To ensure the game is always up to date, right-click on the game and select Properties.
4. Select Update from the left pane and choose Always keep this game updated from the drop-down menu.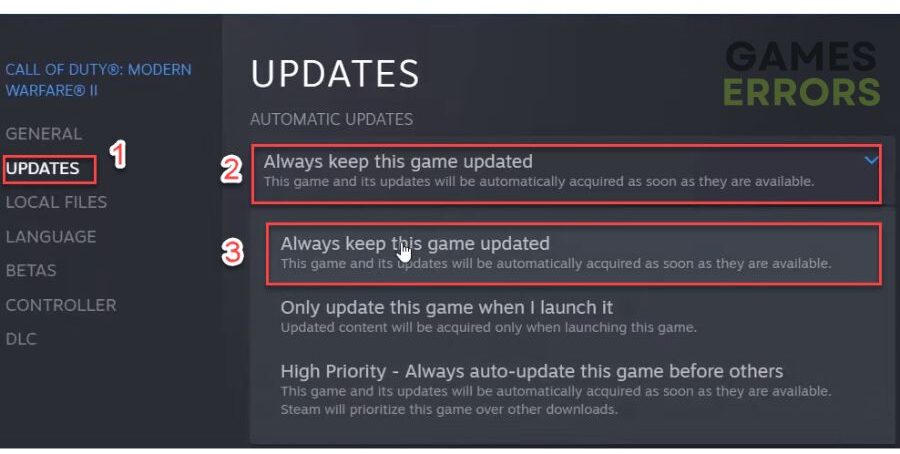 3. Disable Steam overlay
If you're experiencing a stuttering issue in Battlefield 2042, it's possible that the overlay feature could be causing the problem. We recommend deactivating the overlay.
1. Open the Steam client and choose the Settings option.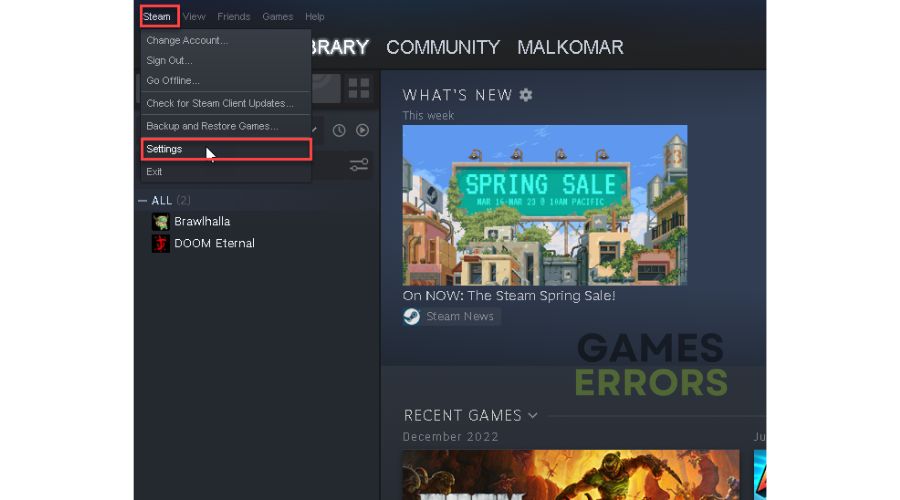 2. Select the In-Game option from the left and uncheck the Enable the Steam Overlay while in-game.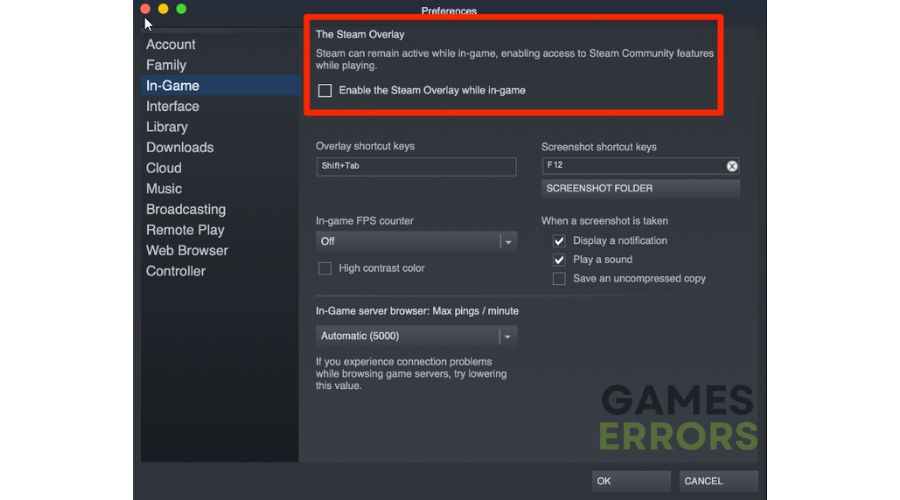 📌 To avoid potential issues, we recommend disabling the overlay or closing the following applications: Xbox Game Bar, Discord, MSI Afterburner, RivaTuner, and similar, in addition to the Steam overlay.
4. Enable game mode
The Game Mode is a feature that aims to enhance the gaming experience on Windows 10/11. It effectively disables background activities, thus improving in-game FPS.
1. Press the Win + I keys to open Settings.
2. Select Gaming options.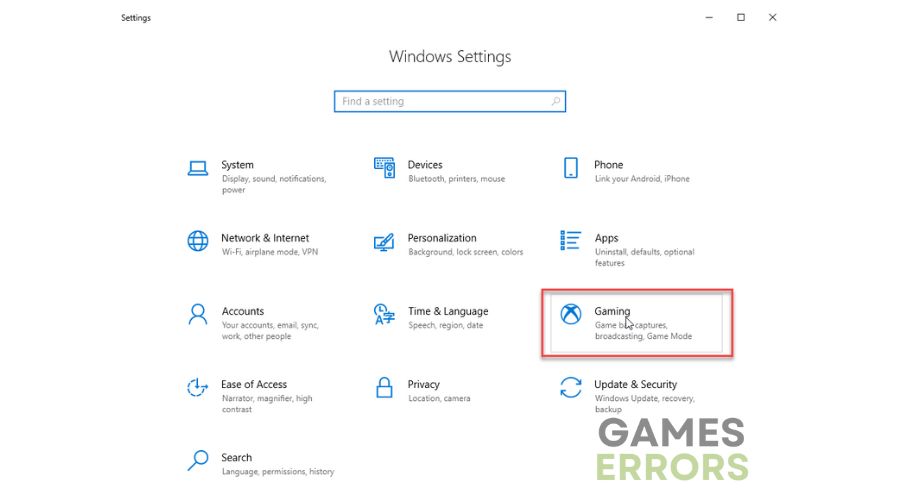 3. Disable Xbox Game Bar (for overlay) while moving through Gaming options.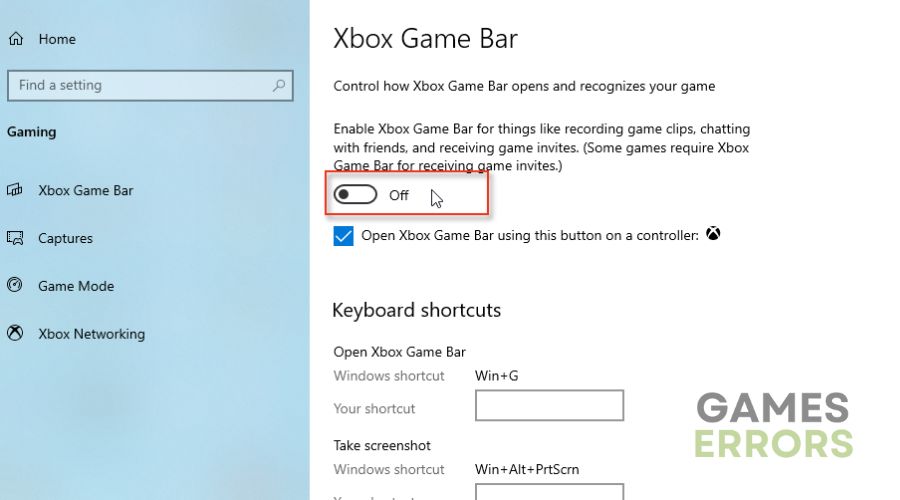 4. Select Captures and disable Background recording.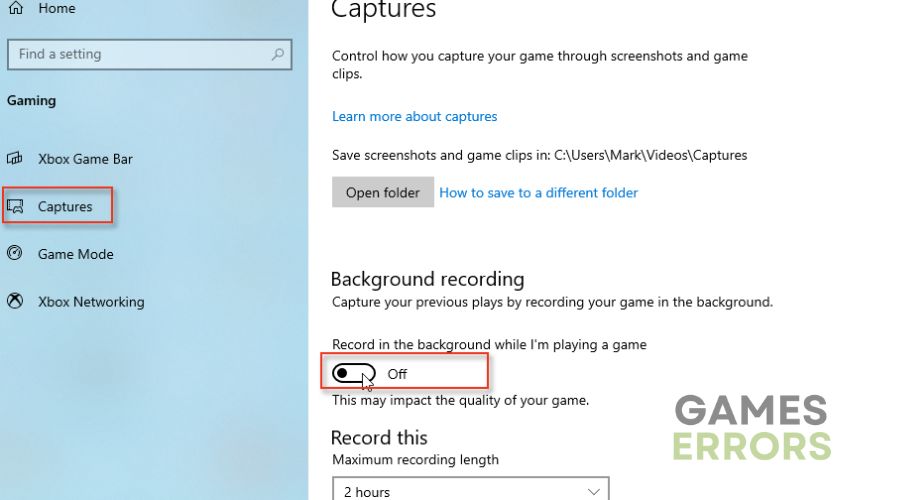 5. Finally, enable Game Mode.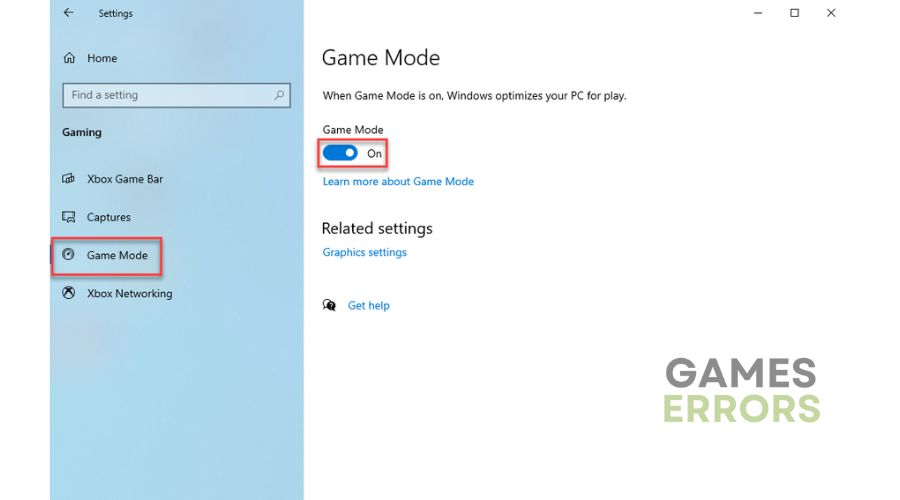 5. Delete the game cache
Time needed: 3 minutes
One possible solution for reducing in-game stutters is to delete the game cache. It's worth trying to see if it helps in your case. There is an example of the Origin/EA App game version.
Open the Run dialog box

 Press the Win+R keys to show the Run dialog box. Type; %ProgramData% in the box and press Enter.


Open Origin folder

Delete all except LocalContent and Logs subfolders.



Open the Run dialog box

Type; %appdata% in the dialog box and press Enter.


Delete Origin folder

Right-click and delete the Origin folder.


Restart your PC

Launch Battlefield 2042 to see if the stuttering issue is gone.
⭐Extra steps
Do you still have a stuttering issue in Battlefield 2042? Here are some additional options to consider:
Update Windows to the latest version.
Update DirectX, .NET Framework, and VCRedist.
Temporarily disable Windows Firewall and Virus and Threat Protection.
Disable OC tools like MSI Afterburner, OC Guru, etc.
Perform clean boot (Ctrl+Shift+Esc and Disable all unnecessary apps from Startup).
Lower in-game graphics settings to low or medium and disable eye-candy features like Ambient Occlusion, Motion Blur, Lens Distortion, Vertical Sync, etc.
Reinstall game.
Conclusion
We hope our tips helped resolve the stuttering issue in Battlefield 2042. If you have any further queries, suggestions, or alternative solutions, feel free to leave a comment below.
If you encounter any issues or errors while playing your favorite games and require support, feel free to contact us here. Our team is always ready to assist you and ensure your gaming experience is seamless and enjoyable.