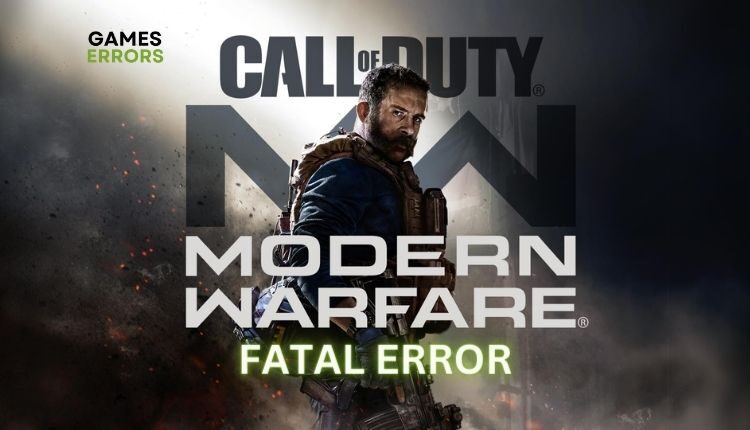 Call of Duty Modern Warfare Fatal Error: How to Fix
Getting a fatal error when playing Call of Duty Modern Warfare? We can fix it quickly. 🛠
If you're a die-hard Call of Duty Modern Warfare fan, there's no worse scenario than when your favorite game stops working for seemingly inexplicable reasons. The popularity of any modern game can plummet if it is riddled with bugs and crashes during launch or while playing. Today we will tackle a specific error in CoD Modern Warfare that reads: "Fatal Error. To contact customer service support, go to http://support.activision.com/modernwarfare."
This message tells us nothing but frustration that the game no longer works. The worst part is getting a different error code every time you start the game. You certainly don't want to bother with technical support rather than continue with the game. Lucky for you, we have a quick fix for this problem.
Why do I get Call of Duty Modern Warfare fatal error?
In a large number of cases, a fatal error in Call Of Duty Modern Warfare can indicate the following problems:
corrupted game files
outdated graphics drivers
DirectX version incompatibility
game cache data is not deleted
network issues
How do I fix the Call of Duty Modern Warfare fatal error?
Before you jump into our specific troubleshooting tips, do these basic preliminary steps:
After you have pre-checked all the above steps and found that you still have a problem, do the following:
1. Update GPU driver
1. Right-click on the Start Menu and choose Device Manager.
2. Double-click to expand Display adapters.
3. Right-click on your graphics card and click Update driver.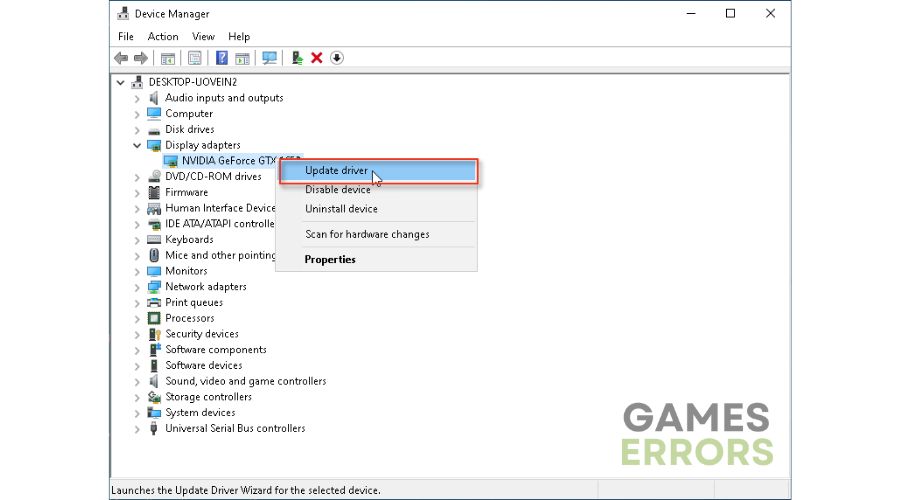 4. Choose Search automatically for drivers and wait for Windows to complete the update.
In addition to the mentioned method for updating the GPU driver, we recommend a more straightforward way of using the Outbyte Driver Updater tool. This tool will ensure you always have up-to-date all the drivers in your Windows system.
⇒ Get Outbyte Driver Updater
2. Verify game files
1. Launch the Steam client and go to the game library.
2. Right-click on Call of Duty: Modern Warfare and select Properties from the context menu.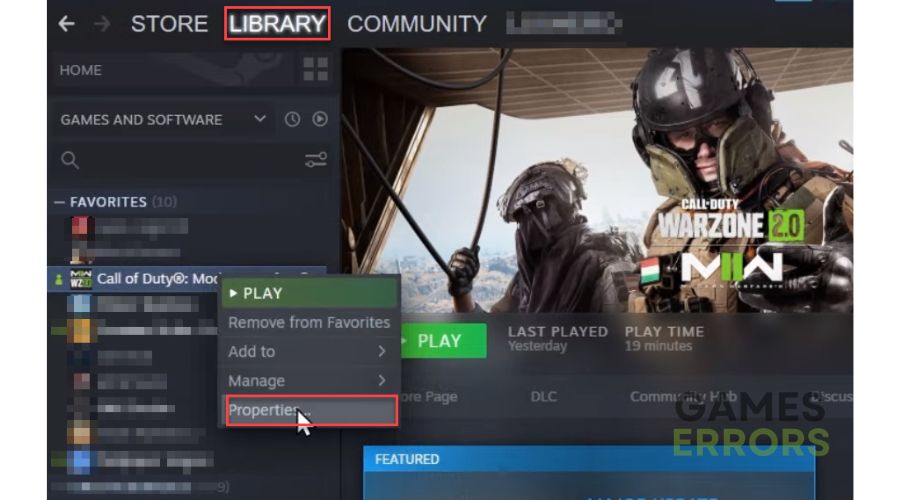 3. Navigate to the Local Files and click on Verify integrity of game files.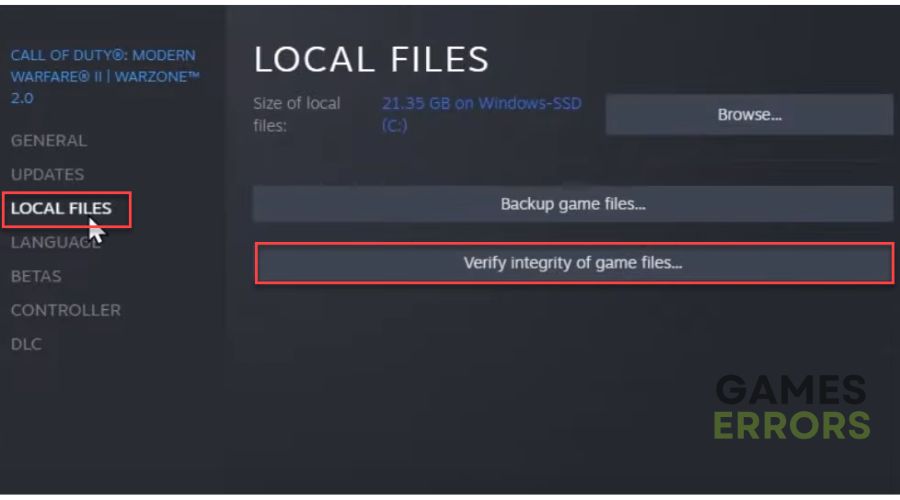 4. Wait until verification is done and reboot your PC.
5. If you use battle.net, the process is similar to Steam. Open the battle.net launcher and click on All games.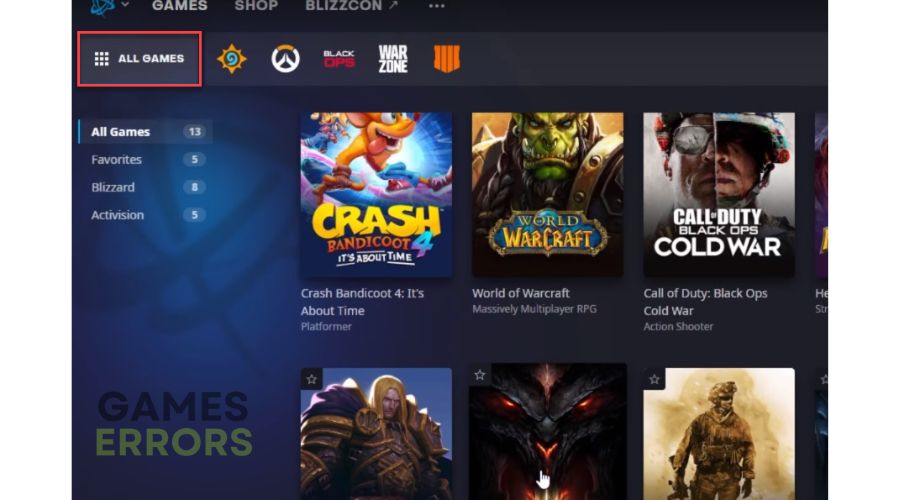 6. Locate Call of Duty: Modern Warfare, and click on the gear icon.
7. Select Scan and repair from the context menu and wait until it finishes the process.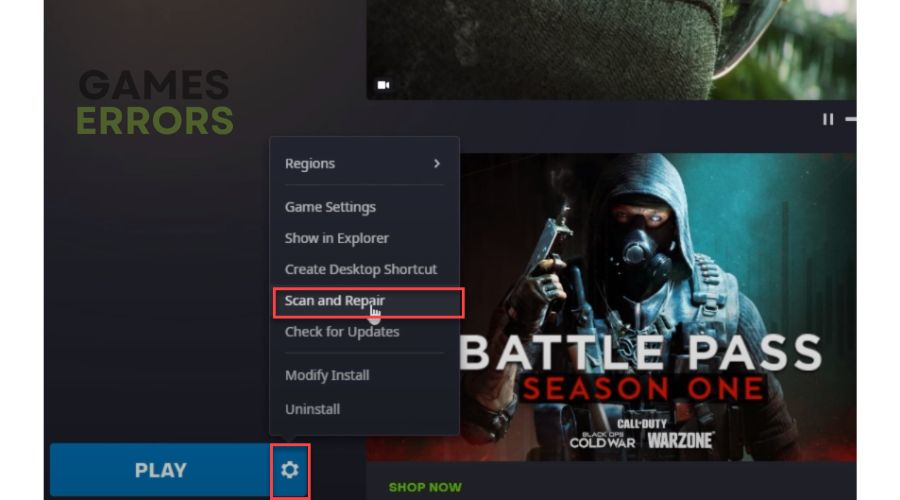 8. Run Call of Duty: Modern Warfare and check if the problem is gone.
3. Use DirectX 11
1. First, reinstall DirectX Runtime.
2. Open the Battle.net client and locate Call of Duty: Modern Warfare.
3. Click on Options and choose Game Settings.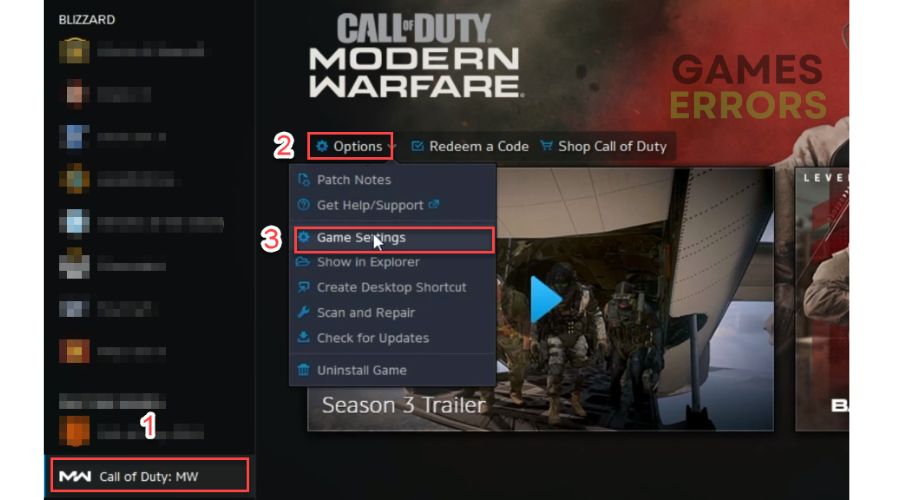 4. Click on Game Settings and Check Additional Command Line Arguments.
5. Type -d3d11 and press the Done button.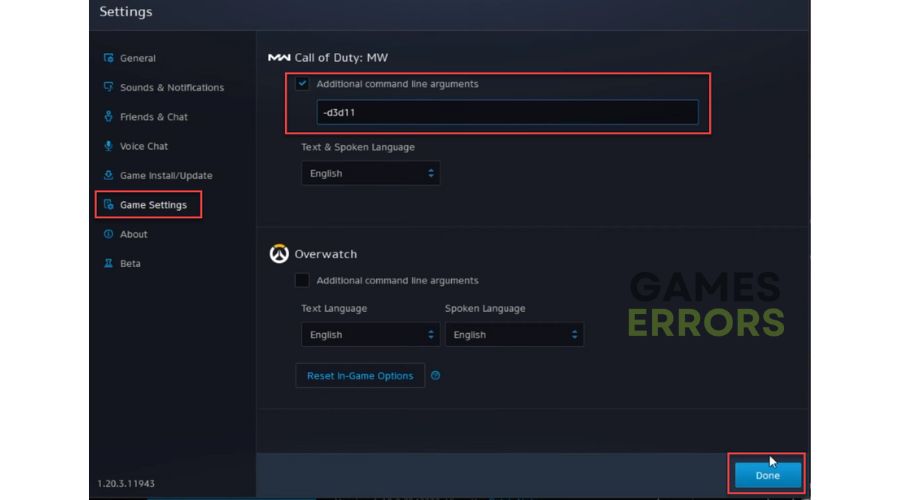 6. The process is similar for the Steam client.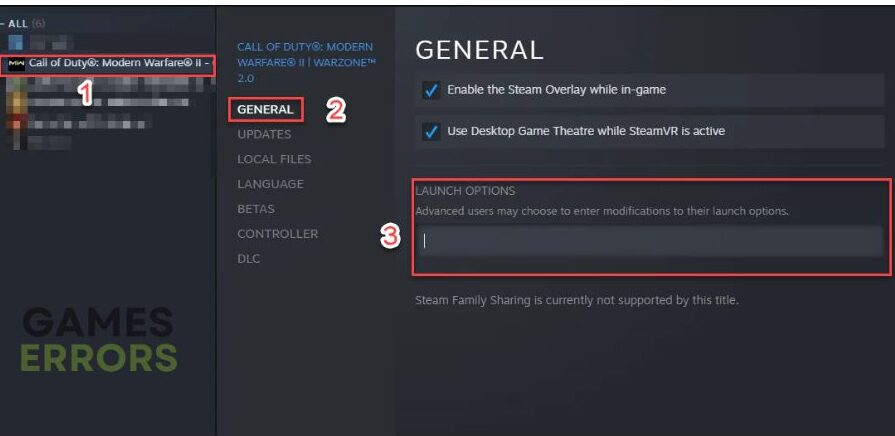 7. Launch the game to check if the fatal error is gone.
4. Delete the player folder
One of the workarounds for this error is to delete the player folder. Deleting or renaming these folders can sometimes resolve the fatal error issue in Call of Duty: Modern Warfare.
1. Press Ctrl+Shift+Esc to show the Task Manager. Locate the game and press End task.
2. Navigate to the folder Documents\Call of Duty Modern Warfare.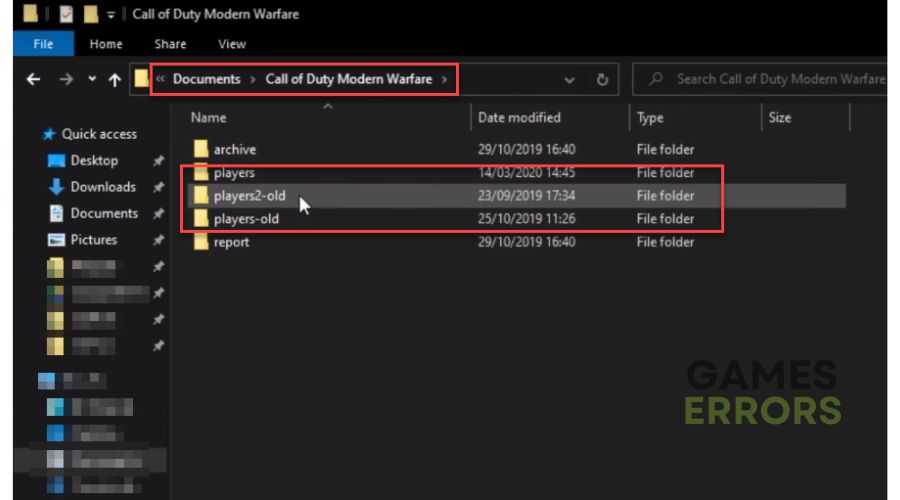 3. Delete player folders inside the game folder.
4. Run the Modern Warfare and check if the fatal error persists.
5. Delete the cache folder
Time needed: 3 minutes
Another possible solution to the Call of Duty Modern Warfare fatal error is to clear the cache folder of the game. This will reduce the chance that corrupted files in the cache folder cause the game suddenly crashes.
Press the Win+R keys on the keyboard

Open the Run dialog, type %ProgramData%, and press Enter.

Open ProgramData folder

Navigate to the Blizzard Entertainment folder, right-click on it, and select Delete.

Reboot your PC

Relaunch the game to see if the error is gone.
6. Use VPN
We have found that the Call of Duty Modern Warfare fatal error rarely occurs if you use a VPN (Virtual Private Network). A VPN can allow you to connect to a server that is closer to the game server you want to play on. In addition, a safe and reliable VPN server, such as ExpressVPN, can protect you from malicious attacks and provide numerous gaming benefits (fast connection speed, lower ping, the ability to choose servers in different countries to play with friends, etc.).
Extra steps:
If, after all the steps, the problem still exists, consider these options:
Stop overclocking your graphics card or processor.
Close all heavy applications running in the background.
Restart your modem or router.
If possible, use a wired connection instead of a wireless one.
Update Windows to the latest version.
Related articles:
Conclusion
We have tried to provide the best solutions to fix fatal errors in Call of Duty Modern Warfare. Please comment below if you have any questions or suggestions regarding this issue.