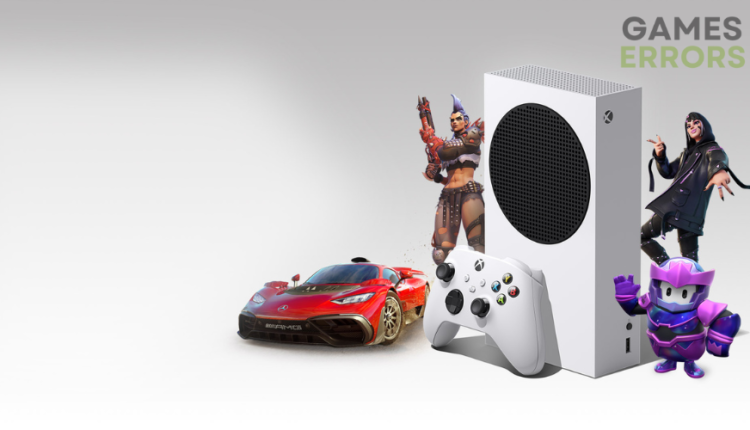 Fix Can't Upload & Delete Game Capture on Xbox Network
Troubleshooting steps for "Can't Upload & Delete Game Capture on Xbox" problem
X
INSTALL BY CLICKING THE DOWNLOAD FILE
If you are a dedicated gamer who frequently uses an Xbox Series X gaming console to capture and preserve gameplay clips, you may have faced an issue that restricts you from deleting your captures. This issue can be quite annoying, especially when you are trying to clear some storage space or delete clips that you no longer need.
Many players have reported experiencing the same problem with their Xbox consoles, where they cannot delete or upload any video clips to the Xbox Live network. If you are also the one suffering due to this issue, there are several methods you can apply to resolve this problem. This article will explore various ways to resolve the "can't upload and delete game capture" error on your Xbox console.
Why do my Xbox clips come back after I delete them?
After investigating the matter, it seems like the issue is with the console itself, as many players are still reporting this error on Reddit and other forums. Unfortunately, Microsoft is yet to acknowledge this error and deploy an update to fix it.
While the exact reason behind this error is unknown, there are a few basic troubleshooting steps you can follow to resolve the "can't upload and delete game capture" error on your Xbox console. So without any further delay, let's dive deep into the details.
How to fix the "videos won't upload or delete from Xbox" problem?
Table of contents:
1. Perform a power cycle
Performing a power cycle on your console can help resolve many issues, including the problem of not being able to delete your captures. Here's how you can do it:
Press and hold the Xbox button on the front of the console for approximately 10 seconds. This will turn off your console.
Press the Xbox button on your console or controller to turn on your console again.
2. Delete captures from the Xbox Network
Time needed: 1 minute
If you've tried power cycling your console and you're still unable to delete your captures, you may need to delete them from the Xbox Network. Here are the steps to delete captures from the Xbox Network:
Press the Xbox button on your controller to open the guide.

Navigate to "Capture & share", and then select "Recent captures > Show all".

Select "On the Xbox network" in the first drop-down box.

Choose the clip that you want to delete.

Press the A button and then select "Delete".
3. Check the Xbox Live server status
Xbox Live is an essential component of the online experience for those who play Xbox. It is necessary to subscribe to the service to access online gameplay and other features. Therefore, it's worth noting that players won't be able to delete or upload gameplay captures if the Xbox Live servers are down.
Microsoft has created a special Xbox Live status page that constantly updates and tracks any issues with the service. Users should check this page first to identify problems since it is an official source of information. The page is organized into different categories, such as multiplayer gaming, cloud gaming, and friends and social activity, to make it easier for users to navigate.
The Xbox Support Twitter account is an additional official resource that provides players with updates on any significant changes or issues. However, minor issues that only affect a limited number of players may not always be posted on the account.
4. Reset your console
You can try resetting your console if the above solutions don't work. This will remove all of your accounts, but your saved progress and games will not be deleted as long as you are connected to Xbox Live.
Here's how to reset your Xbox console:
Press the Xbox button on your controller to open the guide.
Navigate to "Profile & system > Settings > System > Console info".
Select "Reset console".
Choose "Reset and keep my games & apps".
5. Check Xbox Wiki
Another helpful resource is the Xbox Wiki. It's a comprehensive database of Xbox-related topics that covers everything from console troubleshooting to game guides. Before you contact Xbox Support, check the Xbox Wiki to see if your issue is already there.
6. Contact Xbox support
If none of those fixes I mentioned above seems to be doing the trick, don't lose hope just yet! Your last resort is contacting Xbox support since the issue is most likely with your system, not the servers. Just visit their website and click the 'Contact Us' option to contact a representative.
You can either chat with them or request a callback. However, you may need to log in with your Xbox account. That way, the support squad can show its magic and quickly fix your issue.
Related articles:
That is everything you need to know about fixing the "can't upload and delete game capture" in Xbox.