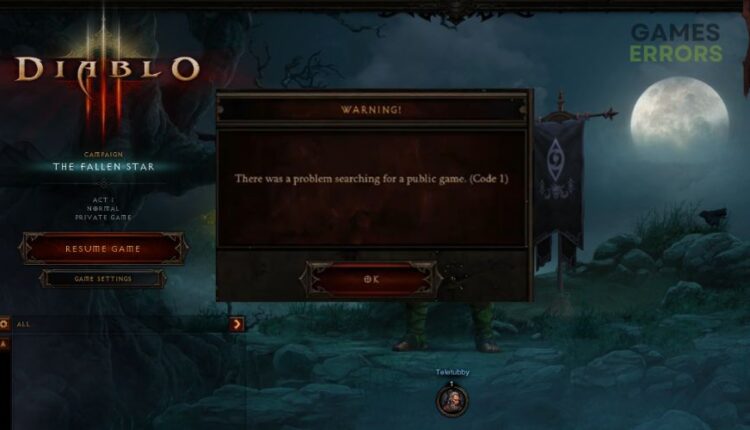 Diablo 3 Error Code 1: Why Do You Get This Error & How to Fix
Stop getting Diablo 3 Error Code 1 with these straightforward fixes.
X
INSTALL BY CLICKING THE DOWNLOAD FILE
Since Diablo 3 was released in 2012, millions of players have visited the game's world, Sanctuary. However, Diablo 3 is always online, so the game is prone to new and recurring crashes and errors. One of the most common errors players get is Diablo 3 Error Code 1.
Why do I get an error code 1 in Diablo 3?
Diablo 3 Error Code 1 is an error you receive when launching Diablo 3, usually caused by corrupt game files, antivirus interference, or insufficient privileges.
However, we have listed some solutions to fix the error and help you return to your game. 
How to fix Diablo 3 Error Code 1?
☑️ Start with these simple checks before you move on to the primary troubleshooting steps:
If you follow the above pre-checks but still get Diablo 3 Error Code 1, follow the steps below.
Table of Contents:
1. Run Diablo 3 As Administrator
Since Diablo 3 is a resource-heavy game, it needs access to various files on your computer. However, if you haven't given the game administrator privileges, the Diablo 3 Error Code 1 might occur. Here's how you can fix that.
If you have a Diablo 3 desktop shortcut, skip this step. If not, go to the Diablo 3 page on your Battle.net app, right-click the button next to Play, and click on Show in Explorer. This will take you to the explorer window. Double-click on the Diablo 3 folder and scroll down until you see the Diablo III Launcher.exe file. Right-click on it, hover your cursor on Send to, and click on Desktop (create shortcut).
Go to your Desktop and right-click the Diablo 3 shortcut. Click on Properties–if you're on Windows 11, first click on Show More Options.
Click on the Compatibility tab and choose the Run this program as administrator option. 
Click Apply and launch Diablo 3.
2. Update Your Computer's Network Drivers
Time needed: 4 minutes.
If your network drivers are not up-to-date, they might conflict with the game files and generate the Diablo 3 Error Code 1. You can update your network drivers by following these steps. 
Press Windows + X. Next, click on Device Manager. 

Click on Network Drivers' drop-down arrow to reveal several options. Depending on your PC, right-click on your Wireless or Ethernet driver, and click Update driver.  

When the new window opens, click on Search automatically for drivers. Windows will search for network drivers and update them if they are not the latest. 

Launch Diablo 3. 
Manually updating your drivers is time-consuming and complex. We suggest simplifying the task by using a reliable app like DriverFix. The app gets you the latest network drivers in a heartbeat. Download the tool, launch it, and let it scan your computer. Click on Update All Drivers Now, and you're done.
3. Repair Diablo 3
If updating Diablo 3 and running it as an administrator doesn't work, the game files could be corrupt. If so, repairing the game could be the most efficient way to fix Diablo 3 Error Code 1.
Go to the Diablo 3 page on your Battle.net launcher.
Click the button next to Play and choose Scan and Repair.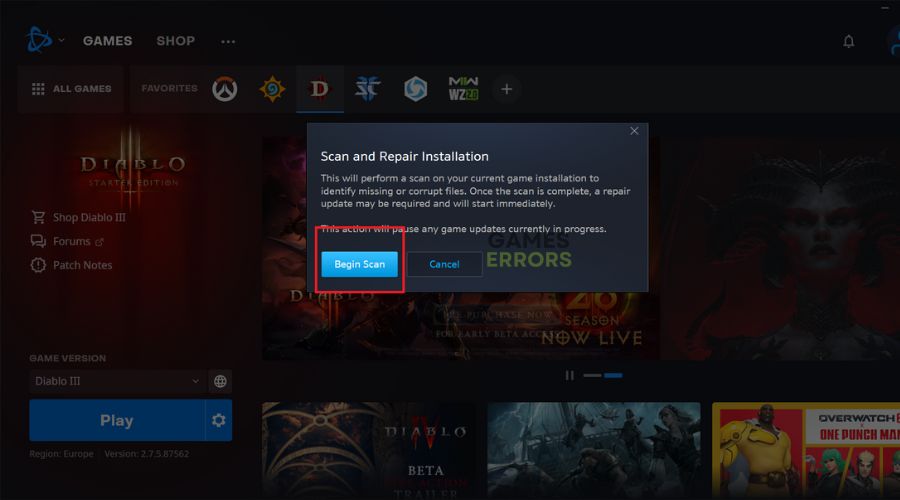 Click Begin Scan.
When the scan finishes, launch Diablo 3.
4. Reinstall Diablo 3
Reinstalling Diablo 3 might seem drastic, especially if you have slow internet. However, it's often the most efficient way to fix Diablo 3 Error Code 1 and other issues with the game files.
Open Start Menu, type Add or Remove programs, and click on the result.
In the resulting window, scroll to Diablo 3. Click the three buttons on the side and choose Uninstall.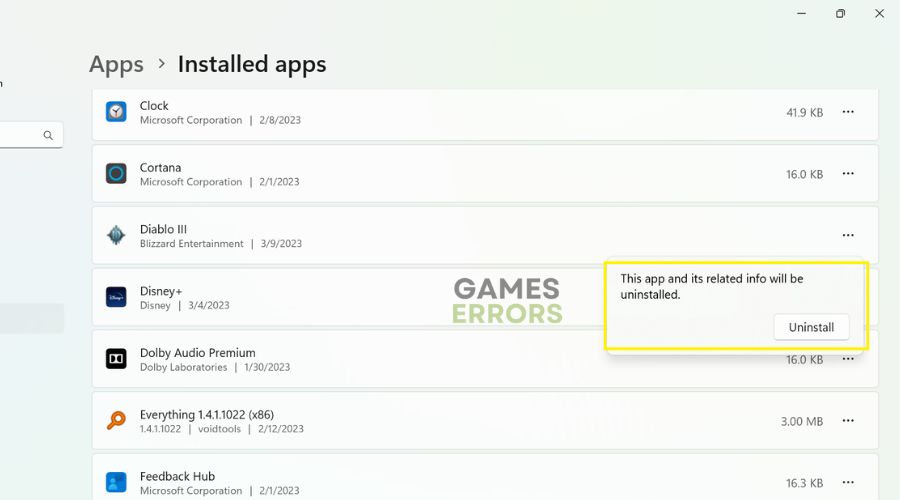 When the uninstallation is complete, reboot your PC.
Open Battle.net launcher and install Diablo 3.
Conclusion
We hope these solutions have helped you repair the Diablo 3 Error Code 1. However, if the issue persists, please check our guide on how to stop your PC games from crashing.
If you encounter any issues or errors while playing your favorite games and require support, feel free to contact us here. Our team is always ready to assist you and ensure your gaming experience is seamless and enjoyable.