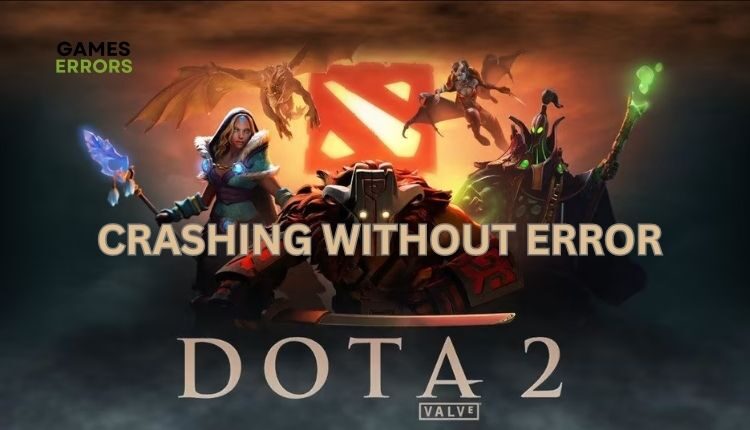 Dota 2 is Crashing Without Error: How to Fix [2023]
Is Dota 2 keep crashing while playing without an error message? Let's solve the problem. ✅
Valve's Dota 2 is a MOBA mind-blowing luxurious game whose heroes are designed with filigree attention to impress and enchant us, and the best of all is that all this is entirely free. Dota 2 has become very popular, and due to the visual splendor and style of the game, it is quickly becoming addictive among the gaming population. Unfortunately, there are a few issues with launching, freezing, and crashing the game. In this article, we decided to tackle Dota 2 crashing without error. Through our guide, you will receive concrete tips to overcome this problem.
Why is my Dota 2 keeps crashing for no reason?
The problem of your Dota 2 crashing for no apparent reason and without an error message can be due to the following reasons:
outdated graphics drivers
corrupted game files
overclocked graphics card
wrong game configuration
improper installation of the game
conflict with antivirus
How do I fix Dota 2 when it keeps crashing?
Before applying our specific troubleshooting tips, do these basic preliminary steps::
Restart your PC.
Close all apps running in the background, like P2P, VPN, antivirus, etc.
Update Windows to the latest version.
After previously doing all the steps above and finding that you still have the game crash issue, we recommend that you do the following:
1. Update GPU driver
Corrupted or outdated graphics drivers can be one of the leading causes of game problems, such as low FPS, crashes, lags, freezes, or even fail to launch the game. You can update the graphics driver manually as follows:
1. Right-click on the Windows Start Menu and choose Device Manager.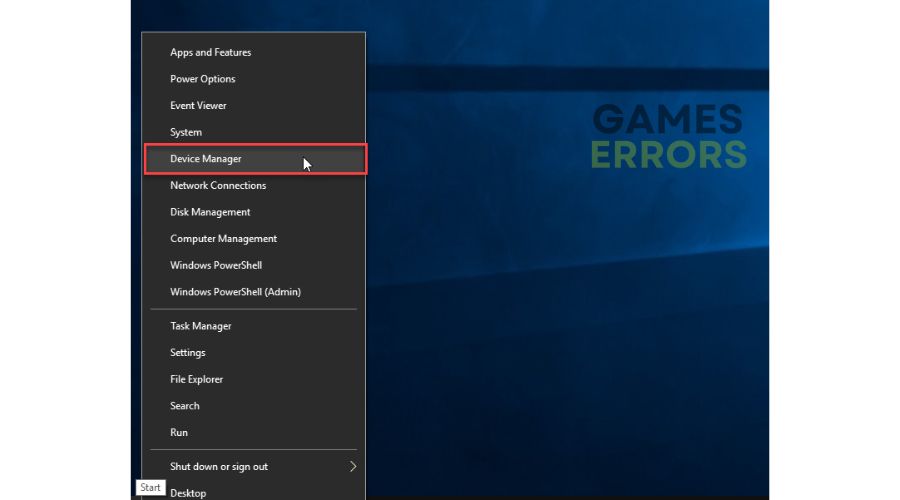 2. Double-click to expand Display adapters.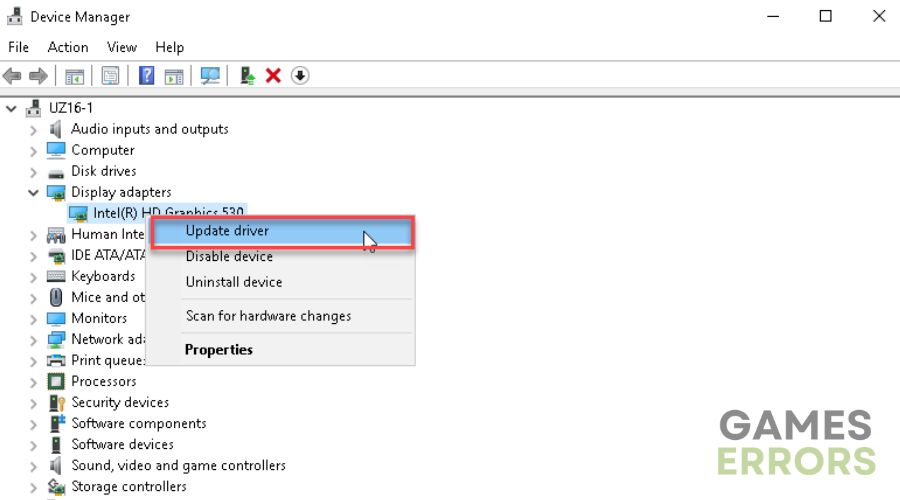 3. Right-click on your graphics card and click Update driver.
4. Choose Search automatically for drivers and wait to complete the update.
Manually updating all drivers takes a lot of time, and we recommend the Outbyte Driver Updater tool, with which you will update all your drivers with a few clicks. This helpful tool will find all the original drivers for your hardware, so you don't have to wonder if you've downloaded the wrong driver.
⇒ Get Outbyte Driver Updater
2. Repair game files
Dota 2 will likely crash without an error if some game files are corrupted or missing. Repair corrupted game files as follows:
1. Launch the Steam client and go to the game library.
2. Right-click on Dota 2 and select Properties from the context menu.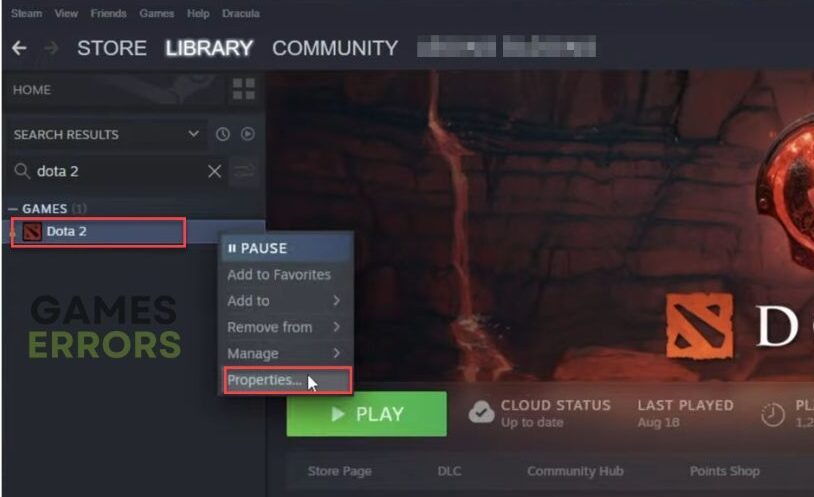 3. Navigate to the Local Files and click on Verify integrity of game files.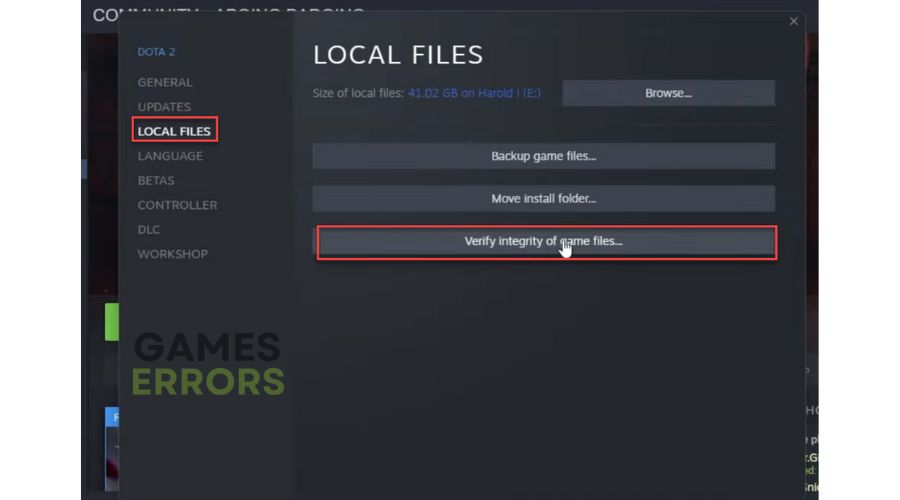 4. Wait until verification is done and reboot your PC.
5. Launch Dota 2 and check if the crashing issue is gone.
3. Configure virtual memory
Since Dota 2 is a graphically intensive game, you need to increase the size of the virtual memory, especially if you have little RAM. The game is likely to crash if the size of your virtual memory is not large enough to store its temporary files. Do the following:
1. Press the Windows + R keys on the keyboard to open the Run dialog box.
2. Type sysdm.cpl in the box and press Enter (or click OK).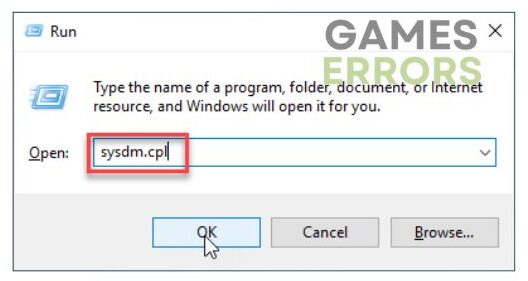 3. Select the Advanced tab, and click Settings in the Performance section.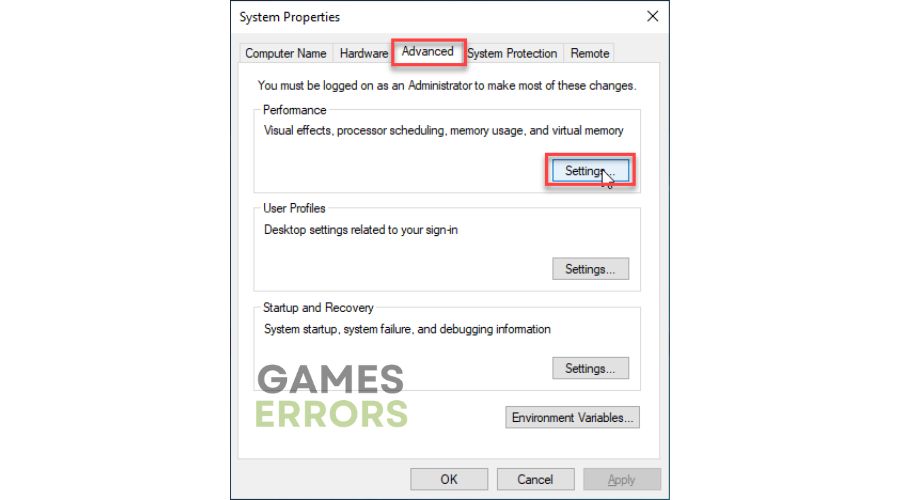 4. Navigate to the Advanced tab, and click the Change in the Virtual memory section.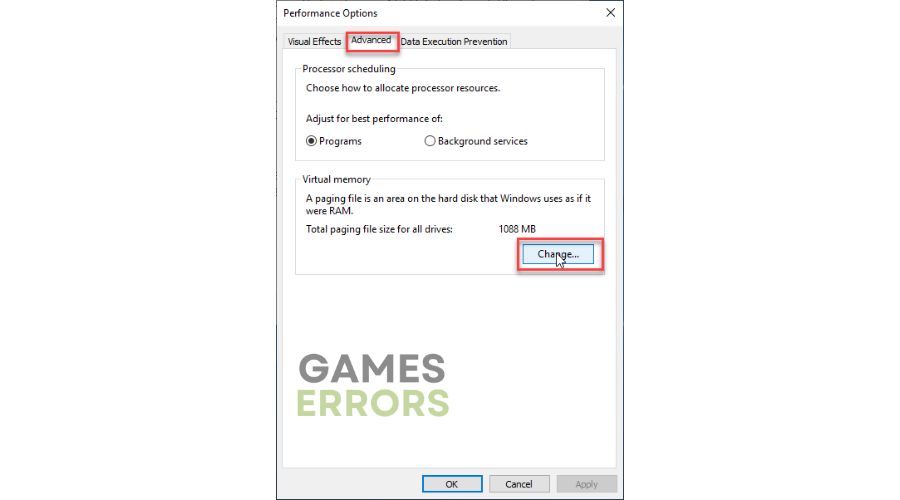 5. Uncheck option Automatically manage paging file size for all drives.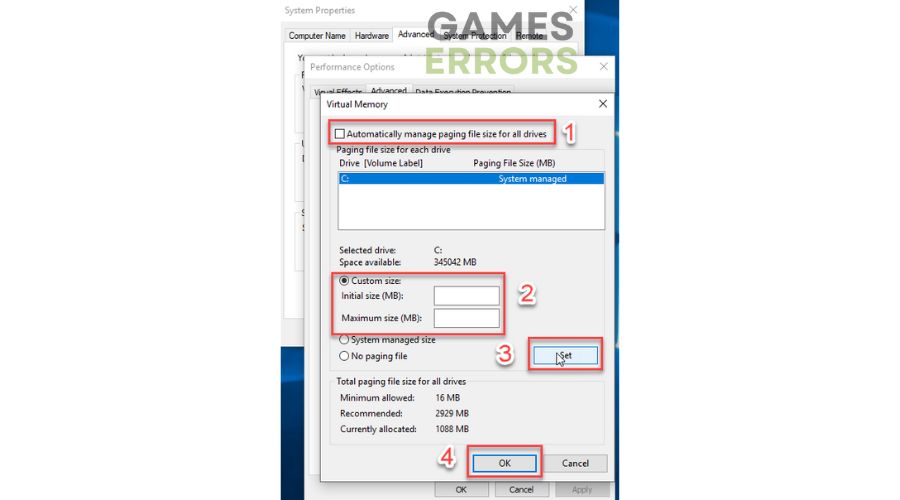 6. In Custom size, enter your preferred amount of virtual memory (We recommend entering at least twice the amount of physical RAM.)
7. Confirm on the Set button, then OK, and reset your PC to changes take effect.
4. Change Dota 2 launch options
Time needed: 1 minute
Improper game settings could cause Dota 2 crash issues. We recommend running the game with minimal video (-safe) or default settings (-autoconfig). This way, you will fix game crashes caused by incorrect settings in Dota 2.
Launch the Steam client

Go to the game LIBRARY and locate Dota 2.

Right-click on Dota 2

Select Properties from the context menu.

Navigate to the GENERAL option

Type: -safe (or -autoconfig) in the LAUNCH OPTIONS box, and confirm on OK.

Launch Dota 2

Relaunch Dota 2 to see if it still crashes.
5. Run the game in compatibility mode
One option to fix Dota 2 crashing issue is to try compatibility mode, as some updates in Windows 10/11 are not compatible with the game. Do the following:
1. Launch the Steam client and go to the game library.
2. Right-click on Dota 2 and select Properties from the context menu.
3. Select Local Files and click on the Browse button.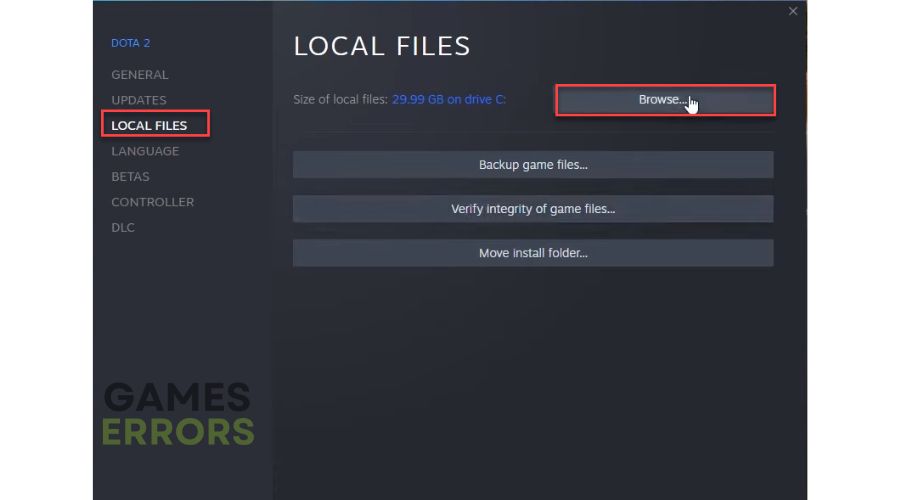 4. Navigate to the dota2.exe file and right-click to choose the Properties option.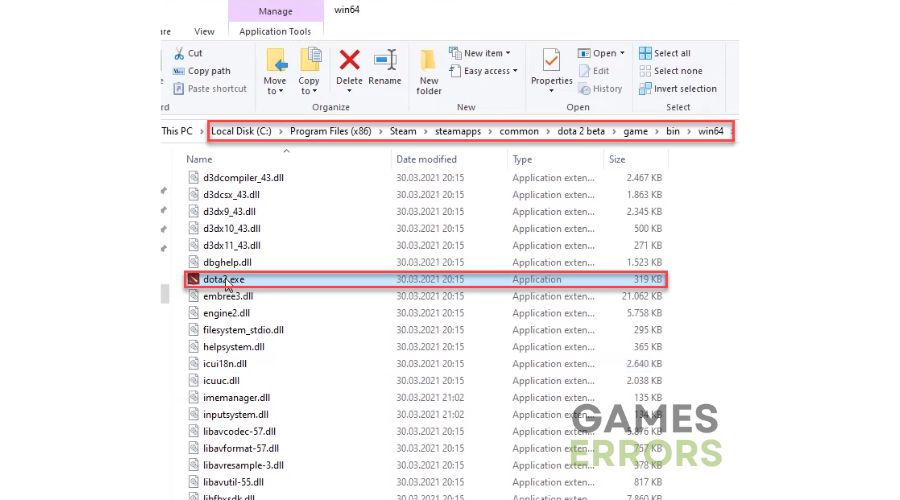 5. Check Run this program in compatibility mode for Windows 8 or Windows 7.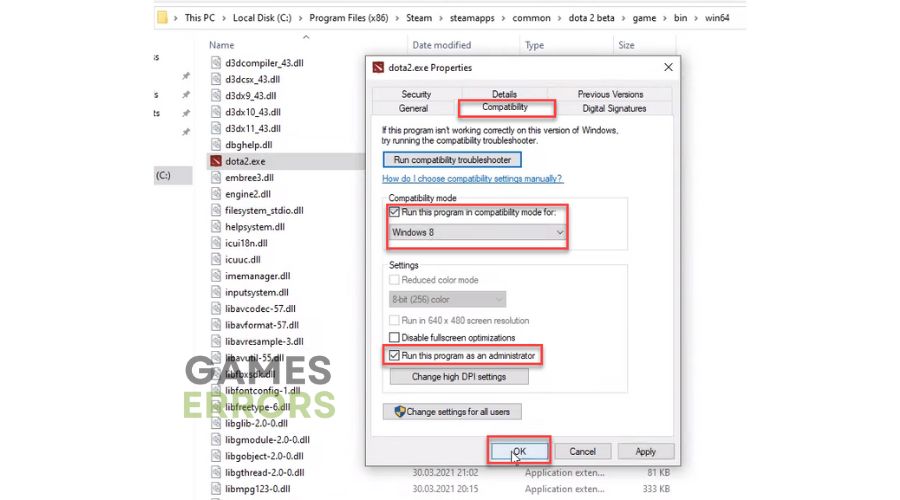 6. Also check Run this program as administrator and confirm on OK.
6. Reinstall Dota 2
If the Dota 2 crash problem persists after all the previous steps, we suggest you reinstall the game. This way, you will get the game with all the fixes implemented up to the download time.
Read our ultimate guide on how to stop games from crashing if the problem persists.
Conclusion
We hope you find our guide helpful if your Dota 2 crashes without any error message. If you also have a solution we haven't listed here, share it in the comments below.