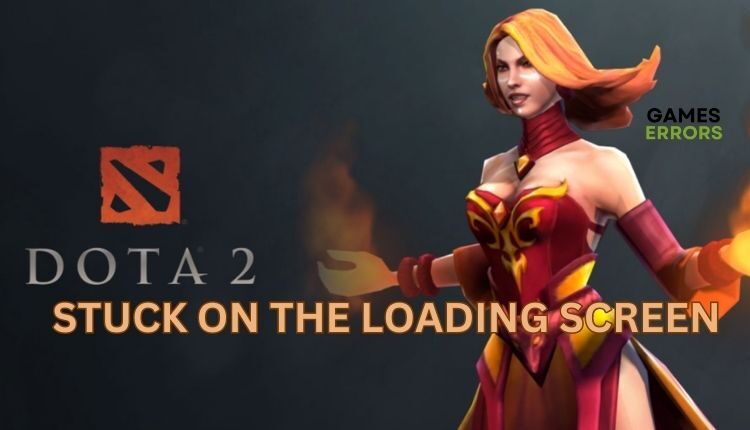 Dota 2 Stuck on Loading Screen: An Easy Fix [2023]
If your Dota 2 is stuck on the loading screen, stop here to fix that issue 🛠
X
INSTALL BY CLICKING THE DOWNLOAD FILE
Dota 2 is a MOBA title that, with its atmosphere, graphic details, and a high degree of addiction, still represents an incredible multiplayer experience. Although it is an older gaming title, not all bugs, have been ironed out. One of the more common errors that may surprise you is that the game gets stuck on the loading screen in an endless loop. The only remedy then is to reset your computer. We have taken this issue seriously and created this guide to help you successfully launch the game and continue enjoying it.
Why is my Dota 2 stuck on the loading screen?
The most common reasons why Dota 2 gets stuck on the loading screen are:
incompatible pc specification
outdated GPU driver
corrupted game files or system files
wrong in-game configuration
too many apps running in the background
How do I fix it if my Dota 2 is stuck on the loading screen?
Always do a few simple things before actually troubleshooting, such as:
Now, if the problem persists, do the following steps:
1. Update GPU driver
If you don't remember the last time you updated your GPU drivers, then know that outdated drivers can be one of the leading causes when Dota 2 is stuck on the loading screen. Do following:
1. Right-click on Windows Start and choose Device Manager.
2. Double-click on Display adapters to expand.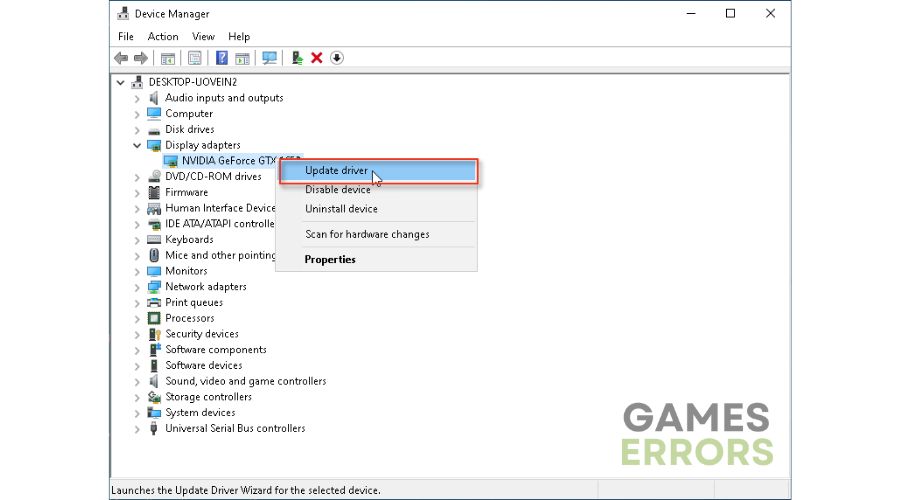 3. Right-click on your GPU and click Update driver.
4. Choose Search automatically for drivers and wait to complete the update.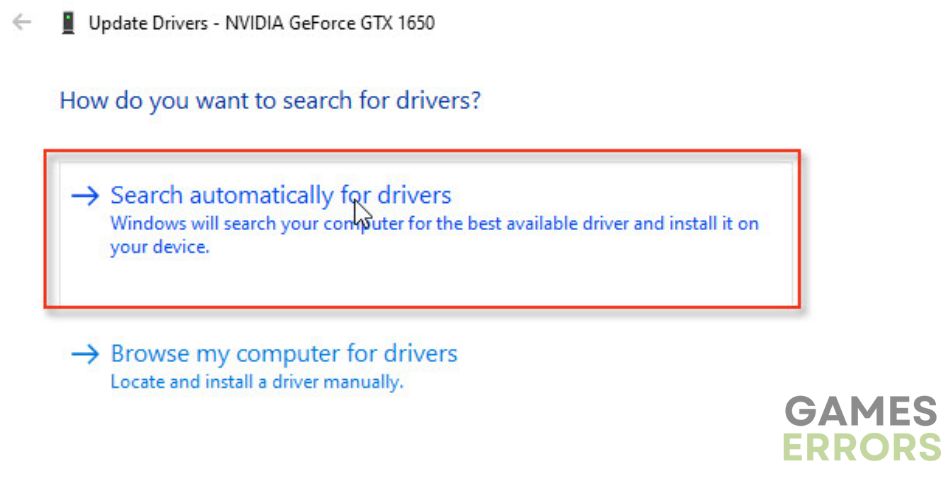 A much simpler, faster, and more reliable way to update all your system drivers is to use the DriverFix tool. This helpful tool will ensure that you always have all the drivers in your Windows system up to date.
2. Repair game files
Dota 2 will likely get stuck on the loading screen or even crash without error if one or more game files are corrupted or missing. Verify and repair corrupted game files as follows:
1. Launch the Steam client and go to the game library.
2. Right-click on Dota 2 and select Properties from the context menu.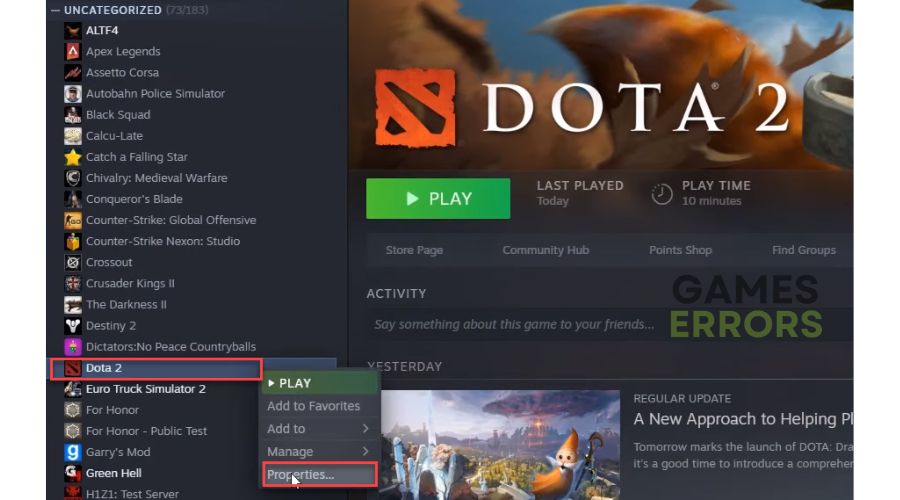 3. Select Local Files and click on Verify integrity of game files.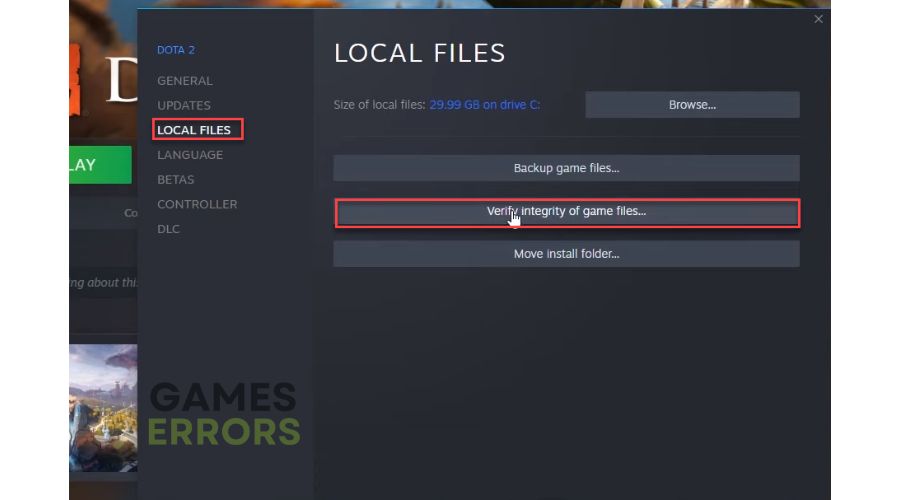 4. This process may take a few minutes until Steam verifies all your game files. Once the verification is complete, try launching Dota 2 to check if it is still stuck on the loading screen.
3. Repair system files
Time needed: 5 minutes.
If Dota 2 is stuck on the loading screen, besides checking the game files, check if you have missing or corrupted system files.
Type cmd in the Windows search bar.

Right-click on the Command Prompt and select Run as administrator

Open Command Prompt

Type; sfc /scannow in the Command Prompt and press Enter.

Scan system files

Wait for System File Checker (SFC) to scan and possibly repair your system files, hoping this process will resolve the issue.
You can use the Windows SFC tool to scan for critical system problems, but the tool will only scan major files and may miss other minor issues. In that case, we recommend Restoro. It's an advanced tool for automatically scanning, detecting, and solving problems. When the system files are corrupted or missing, missing dlls or BSOD, Restoro can fix it.
4. Change launch options for game
If Dota 2 gets stuck on the loading screen, we recommend launching the game with the -autoconfig launch option. Do the following:
1. Launch Steam, and go to the game LIBRARY.
2. Right-click on Dota 2 and select Properties from the context menu.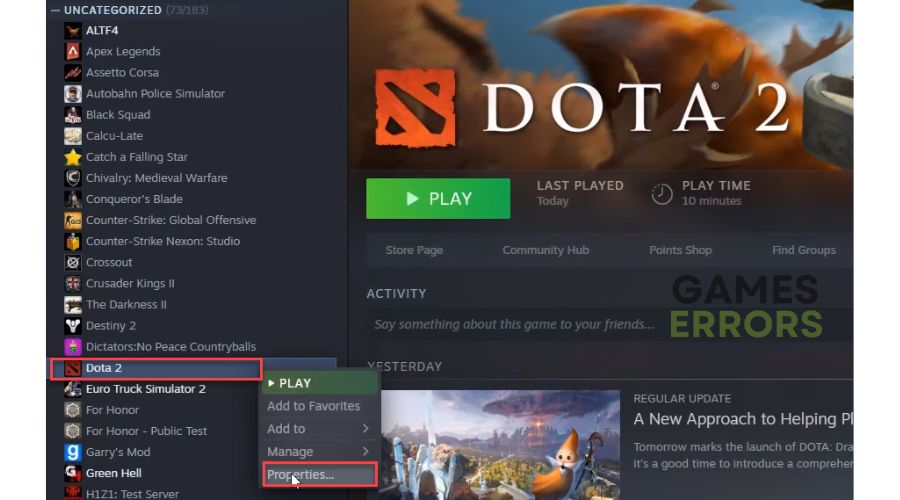 3. Navigate to the GENERAL option and type -autoconfig in the LAUNCH OPTIONS box.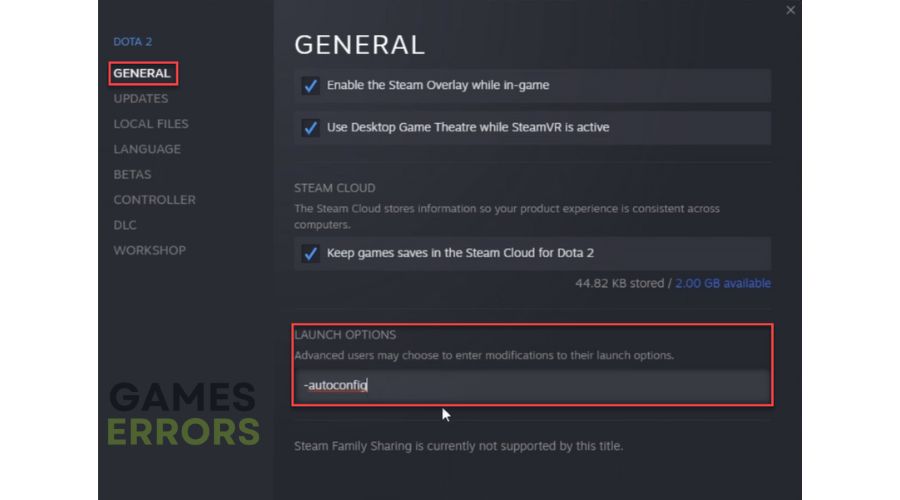 4. Click the Play button to check if you can start your game without issues.
5. Disable overlay apps
The overlay option allows you to stream, record and take screenshots from games. However, sometimes overlapping applications can cause problems, so we recommend you turn them off to check if they affect Dota 2 launch. Do following:
👉 Steam overlay
1. Open the Steam launcher and choose the Settings option.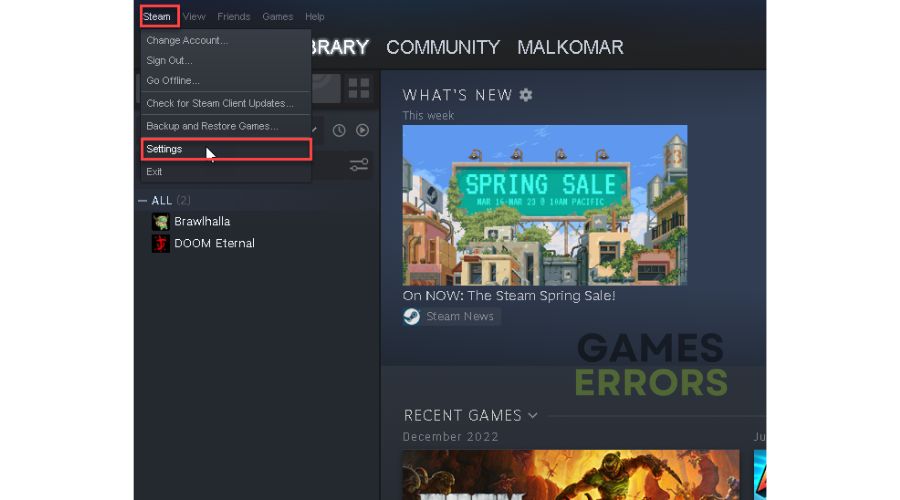 2. Click the In-Game tab and uncheck the Enable the Steam Overlay while in-game.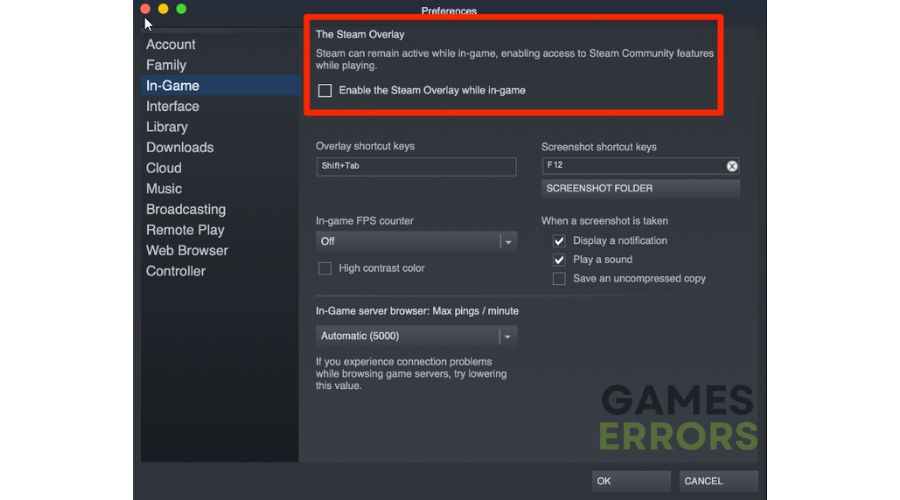 👉 Disable Xbox Game Bar
1. Press the Windows + I keys on the keyboard to open the Settings menu.
2. Click on the Gaming option.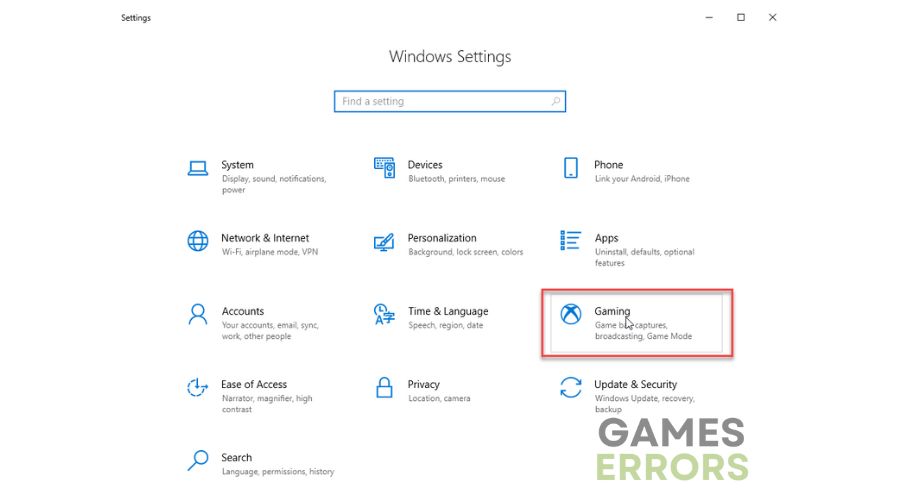 3. Ensure that the Xbox Game Bar toggle is set to OFF.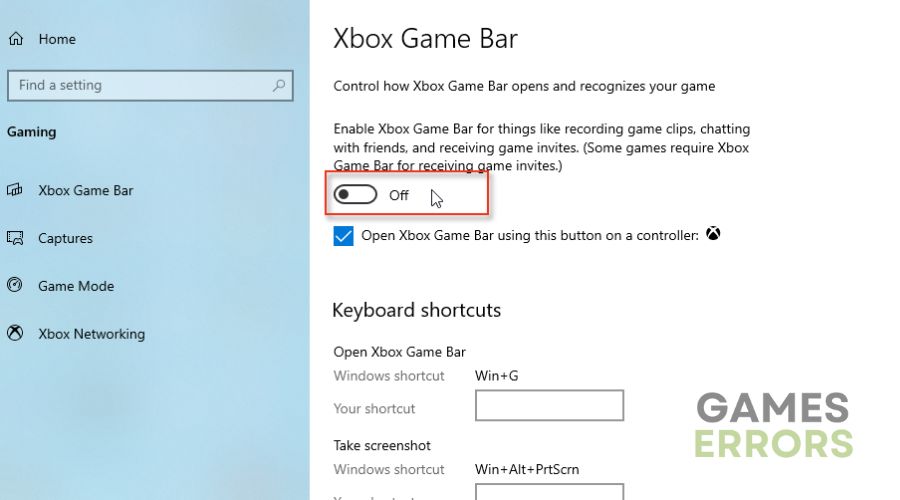 👉 Disable NVIDIA overlay
1. Right-click the NVIDIA system tray icon and select NVIDIA GeForce Experience.
2. Log in to your NVIDIA account and click the Gear icon (settings) on the top right.
3. Disable the toggle IN-GAME OVERLAY in the GENERAL tab.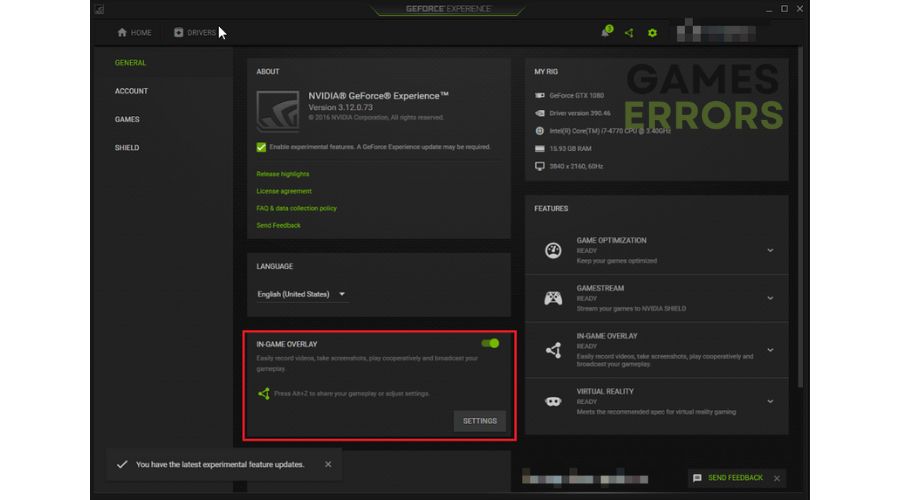 👉 Disable AMD overlay
1. Click the AMD systray icon to open the Radeon driver software.
2. Locate the General option in the menu and toggle off In-Game Overlay.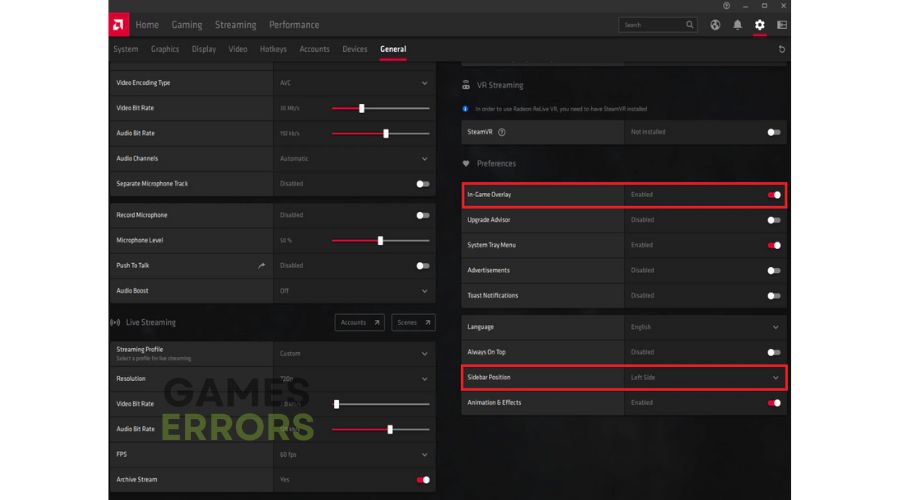 Related articles:
Conclusion
In this article, we have exhausted all options to solve the issue of Dota 2 being stuck on the loading screen. If you have a different solution to this problem, comment below.
If you encounter any issues or errors while playing your favorite games and require support, feel free to contact us here. Our team is always ready to assist you and ensure your gaming experience is seamless and enjoyable.