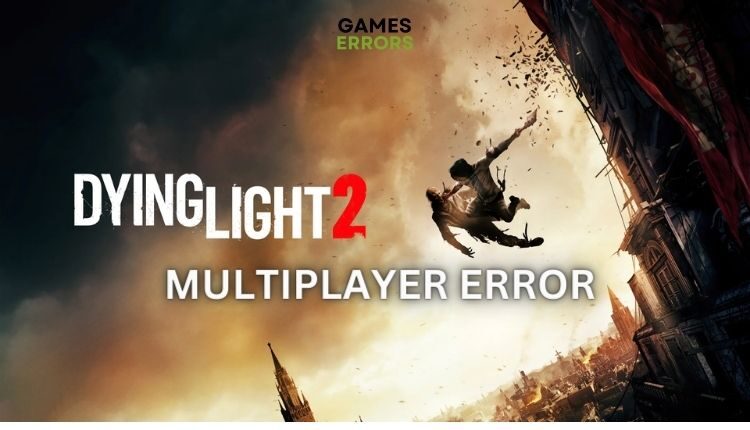 Dying Light 2 Multiplayer Error: How to Fix
Are you suffering from Dying Light 2 multiplayer error? Try our fixes. ✔
Dying Light 2 from 2022 continues on the well-trodden paths of the original game based on the symbiosis of three foundations of success: parkour, crafting, and combat. What can spoil your pleasure if you want to deal with zombies with your friends? There is an issue where you cannot join or invite friends to multiplayer. But don't worry; with the help of our troubleshooting tips, you'll soon be enjoying multiplayer with your friends.
Why my Dying Light 2 multiplayer don't work?
The most common reasons why multiplayer does not work in Dying Light 2 are:
network issues
corrupted game files
too many friends on Steam
lack of enough game progress
How do I get multiplayer to work in Dying Light 2?
Maybe the problem is temporary or can be solved with simple steps like:
Check the game servers status
Restart game
Restart your PC
Sync the date and time on your PC with the internet time
After determining that the problem still exists, take the following steps:
1. Check your internet connection
A slow and unstable internet connection is one of the main reasons you have Dying Light 2 multiplayer error. Open an internet browser and test your internet speed with one of the popular tools, such as speedtest. We recommend that the download speed is at least 3Mbps, the upload speed is more than 1Mbps, and the ping is less than 60ms.
To make sure that multiplayer will work on your Wi-Fi network without problems, do the following:
Bring network devices (modem or router) and PC as close as possible.
Disconnect all unnecessary devices from the network.
Get a wireless network extender.
Power cycle your network devices (unplug power cords for 1 minute).
Use a wired ethernet connection for a faster and more stable internet connection.
2. Verify game installation files
1. Open the Steam client and go to Library.
2. Right-click on Dying Light 2, and select Properties.
3. Select Local Files and then click on Verify integrity of game files.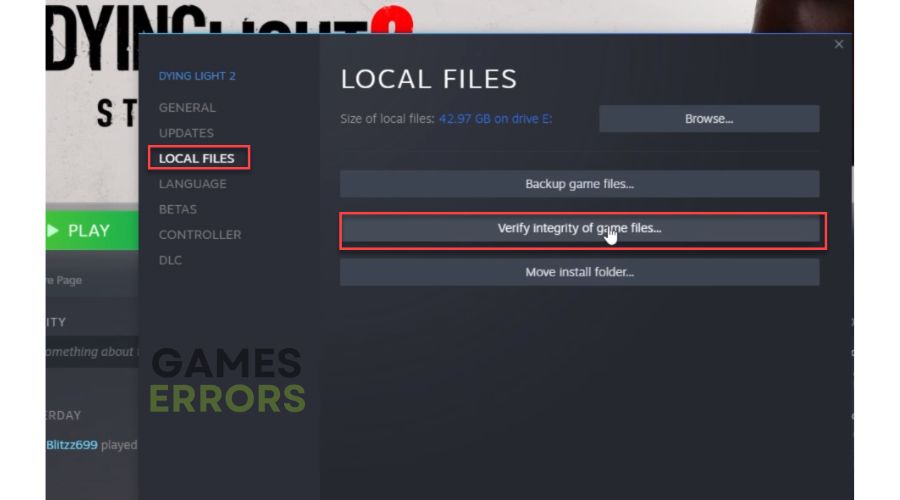 4. Wait for the scan and possible repair of game files to complete.
5. Launch Dying Light 2 to see if the problem still occurs.
3. Finish the game's prologue
Maybe you don't have multiplayer enabled yet because you haven't advanced enough in the game. On their support page, Techland also underlines that you need to complete the prologue to unlock multiplayer.
Only after completing the Markers of Plague quest will the game notify you that the multiplayer mode is unlocked (you will receive binoculars in the game as a sign that the Marker of Plague is completed).
4. Launch the game in offline mode
Time needed: 3 minutes
Depending on the configuration and system, we solved the problem when starting Dying Light 2 offline.
Press Win+R on the keyboard

In the Run dialog box, type ncpa.cpl and press Enter.

Open Network Connections

Right-Click on the network adapter and select Disable.

Launch Dying Light 2 offline

Load the saved file and connect to the internet (enable network adapter). Wait for a little until the game realizes it is online, and now try to use multiplayer.
5. Reduce Steam friends
If you're playing Dying Light 2 on Steam, you get a weird multiplayer error because you have more than 300 friends. So if you have more than 300 friends, try to reduce their number and then start multiplayer. Removing friends is quite simple but be careful not to delete those important to you. Here's how to remove friends from Steam:
1. First, open Steam and click on Friends & Chat.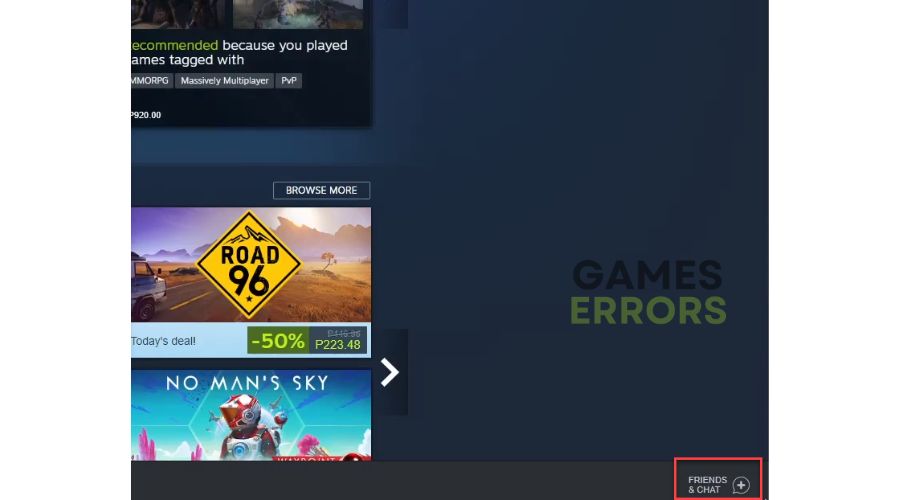 2. Search for a friend to be removed and right-click on his name.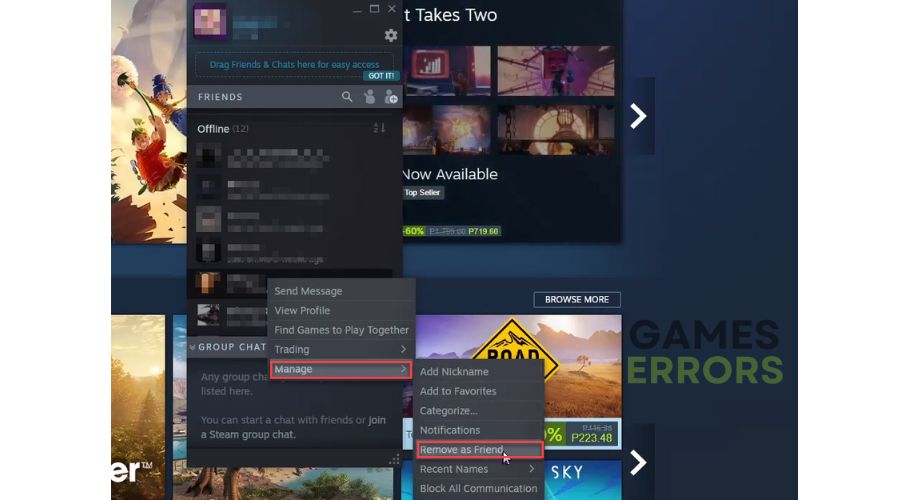 3. Choose Manage > Remove as Friend from the drop-down menu, and your friend will be deleted.
6. Allow game through the firewall
1. Right-Click on Windows Start, and click on Settings from the Quick Menu.
2. Choose Update & Security.
3. Select Windows Security, and then choose Firewall and Network Protection.
4. Click on the option Allow an app through Firewall.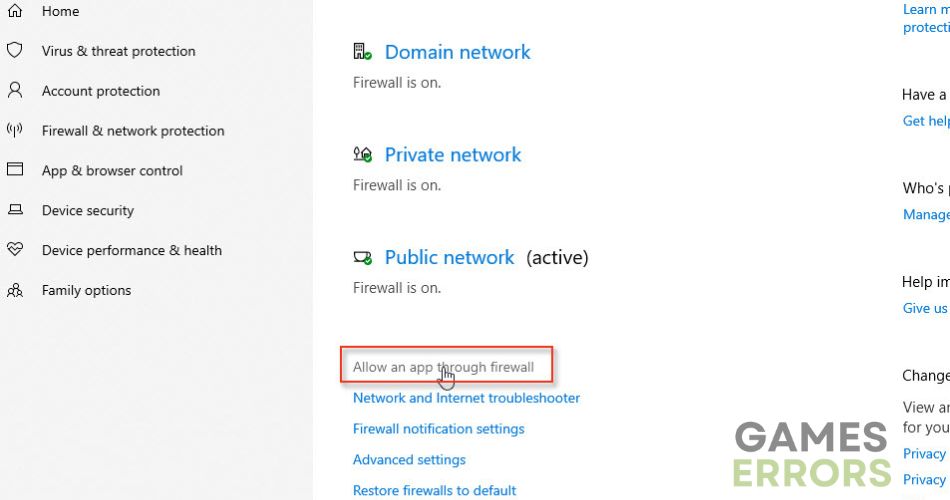 5. Select the Change Settings button and Allow Another App.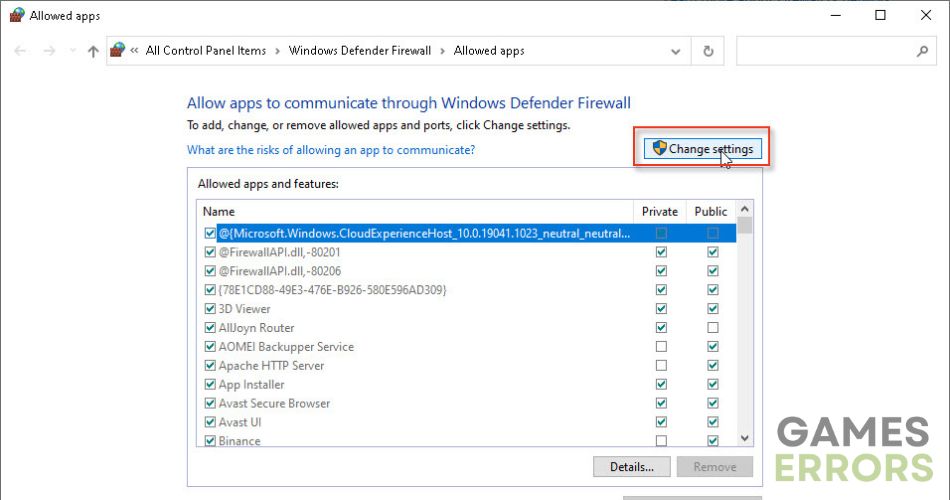 6. Use the Browse button to add the Dying Light 2 exception to the Firewall.
7. Disable antivirus
In addition to turning off the Windows firewall, we recommend temporarily turning off the third-party antivirus. Here's how to do it on the example of Avast antivirus:
1. Right – Click on the Avast icon in the systray and choose shield control.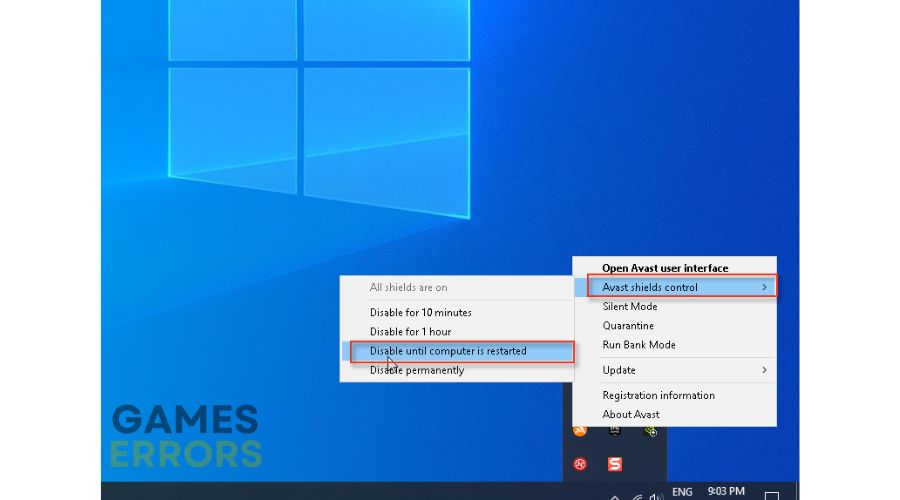 2. Click the option Disable until the computer is restarted, and try to launch the game to see if the multiplayer problem is fixed.
Related articles:
Conclusion
We hope our guide helped you fix the Dying Light 2 multiplayer error and that you continued to enjoy zombie extermination with your friends. If you have any questions or suggestions, drop a comment below.