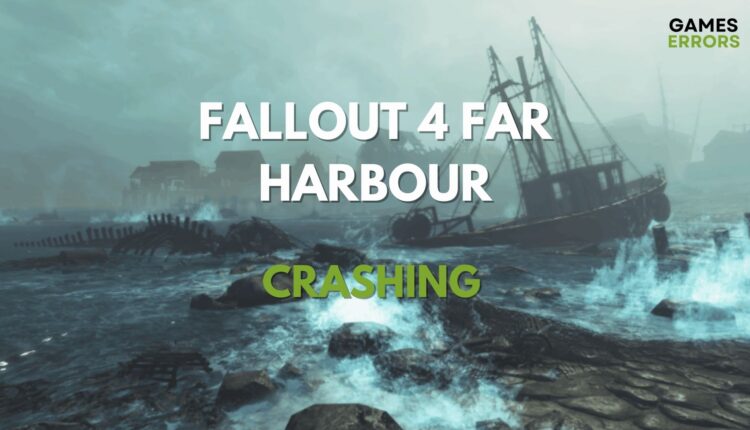 Fallout 4 Far Harbor Crash: How to Fix It Quickly
Many gamers reported that Fallout 4 Far Harbor keeps crashing. Our fixes will help you handle it
Fallout 4 Far Harbor is available on Steam and apparently, because of this new DLC a lot of players are encountering issues with Fallout 4 Far Harbor crashing.
The most common bugs in this game are crashes such as Fallout 4 Far Harbor crash on PC, PS4, or the game keeps crashing on Xbox One.
💥 Why does Fallout 4 keep crashing?
You may experience game crashes on this Fallout 4 edition due to multiple reasons, such as incompatible or outdated driver files.
At the same time, make sure that you meet the system requirements below and after that, go ahead and check our solutions to fix your issue and play the game freely.
MINIMUM:
OS: Windows 7/8/10 (64-bit OS required)
Processor: Intel Core i5-2300 2.8 GHz/AMD Phenom II X4 945 3.0 GHz or equivalent
Memory: 8 GB RAM
Graphics: NVIDIA GTX 550 Ti 2GB/AMD Radeon HD 7870 2GB or equivalent
Storage: 30 GB available space
RECOMMENDED:
OS: Windows 7/8/10 (64-bit OS required)
Processor: Windows 7/8/10 (64-bit OS required)
Memory: 8 GB RAM
Graphics: NVIDIA GTX 780 3GB/AMD Radeon R9 290X 4GB or equivalent
Storage: 30 GB available space
How do I get Fallout 4 to stop crashing?
1. Check the corrupted game files
A reliable way to determine the cause of the issue would be to validate the game files and make sure it's not corrupted.
On the Steam app, go to Library → Right-click on the game and click on Properties →Go to Local Files → click on Verify integrity of game files.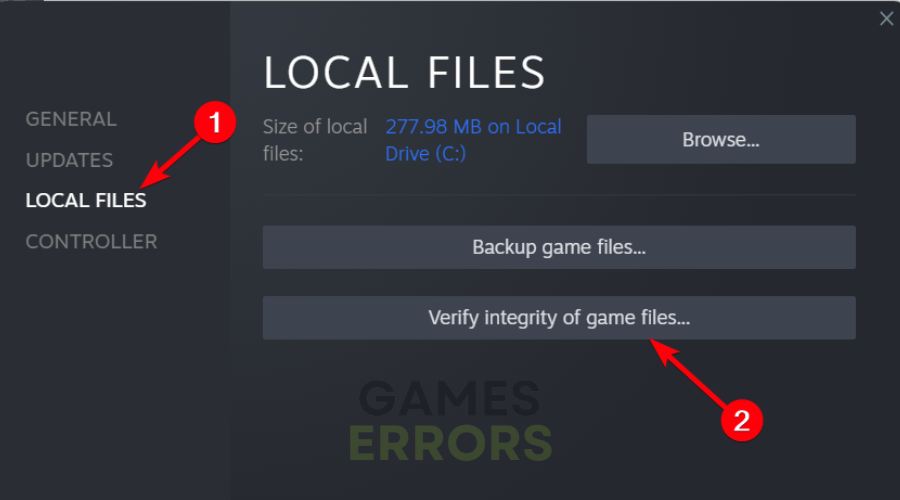 2. Update the GPU drivers
Choose Search automatically for the driver.
Restart your PC.
A more efficient solution you can use is to update any drivers on your system using the automated method offered by Outbyte Driver Updater tool. Here's how you can do it:
Download and install Outbyte Driver Updater.
3. Disable overlay applications
A potential factor that generates issues in Fallout 4 is the overlay programs that may interfere with your game. For instance, you can disable the Steam overlay following these steps:
Access the Steam settings → Switch to the In-Game tab → deselect the Enable the Steam Overlay while in-game option.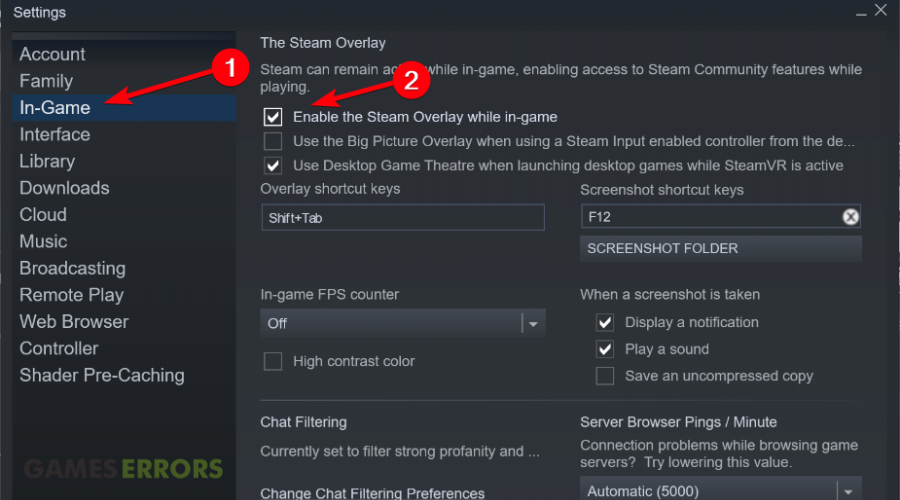 After this, try to start the game from the launcher and see if you're still getting the same issues and that was the principal cause.
If any of these methods didn't work out for you, it's also can be due to interfering programs that run in the background and cause game crashes on Fallout 4 Far Harbor.
Finally, you should also have a look for other issues that may occur in the game and might cause these annoying crashes.
🎮 Fallout 4 Far Harbor is not starting
This is the most encountered error in Far Harbor, apparently, after installing the DLC, the game won't start for some players. They click Play in Steam, and nothing happens.
The workarounds that can resolve this issue can also be to update your graphics driver as demonstrated above in the guide or change the launch options in your Steam launcher.
🎮Fallout 4 Far Harbor FPS issues
After installing the DLC, players complained about horrible FPS issues. Due to this issue, they are unable to play the game.
Related article: How To Fix Fallout 4 Crashes, Errors, Performance Issues
We hope that our guide helped you fix your Fallout 4 Far Harbor crash and make the game playable on your device.
If you encounter any other issues in the game or if you don't know how to apply the steps, comment below or use our contact page and we will help you fix your game.