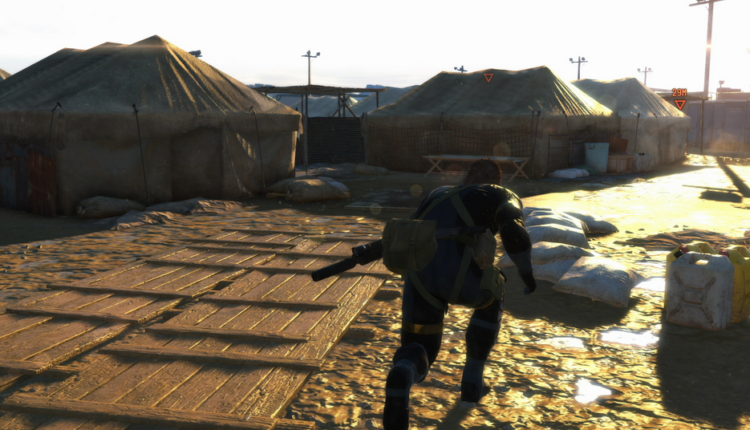 X
INSTALL BY CLICKING THE DOWNLOAD FILE
Metal Gear Solid V Ground Zeroes Errors were reported by many players after the game was released on the Steam platform today. The game is now available on Steam at a 33% deal for 13.39 euros; you can find the game's store page here. The errors that players encountered in the game are Random Crashes, Game Not Starting/Launching, Screen Issues, and No Controller Support. Check the errors in detail below to see what error do you have and follow the solutions to fix it.
How to fix Metal Gear Solid V Ground Zeroes Errors:
Metal Gear Solid V Ground Zeroes Not Starting, when you press Play in Steam nothing happens, and you are unable to launch the game.
"After downloading, trying to play it but failed to launch the game with no error at all."; "I bought the game right now. I finished the download, but the game does not start! Whats wrong? My System I5 4670K | GTX 970 | 8GB DDR3 | SSD";
"Whenever i click the game it gives me the window saying its starting, then disappears and syncs the game in my library then nothing else."
Solution: 
Some players are unable to launch the game at all which can be fixed by installing 'redists' from the game folder in SteamApp. To do so, find the '.exe.' File in the DirectX folder and look for the repair option for VC. You need to ensure that you keep in mind your OS (32-bit or 64-bit).
Once you have done so, restart your PC and create a profile in your GPU's control panel followed by running the game.
Metal Gear Solid V Ground Zeroes Crashes, your game might crash at the startup while the loading screen is on, or it might randomly crash while you are playing.
"My crash issue isn't on startup, like the others, but occurs soon after startup, either in the menu or shortly after getting into the game. I'm not unplugging my controller; I'm PLAYING with my controller. I'll be fiddling with compatibility settings I guess and returning if I find a solution… Running 64-bit Windows 8.1 Pro."; "it will look like its loading but then stop about a minute into to the point where I can't even get the shift tab window to go away"; "When launching the game, steam will say I'm game and nothing will happen for a bit. Then steam will change me back to being online. The game either won't launch or crashes during launch."
Solution: Make sure that you meet the minimum system requirements and that you updated your graphic card driver.
Metal Gear Solid V Ground Zeroes Screen Issues, some players are unable to find the ultra wide resolution and others are encountering screen tearing issues.
"I am encountering screen tearing issue.I've played around with every possible setting in the graphic options (Vsync, Filtering etc.), but yet I still can't get it solved. I'm running a AMD R290x GPU and Catalyst is not forcing any settings." ; "Game is running on perfect speed even with highest settings!I have adaptive vsync which is the best via the GeForce 3d settings.In game though I have FPS cap set to Auto instead of 30 and tried both borderless fullscreen and normal fullscreen but the screen tearing is still visible, especially during cut scenes.The game is also running too fast and as such the camera shake/movements is almost making me motion sick.What can I do?" ; "I can put 2560 X 1080 ultra wide resolution form Nvidia Geforce Experience but game will zoom up instead of scaling correctly to screen making it impossible to play."
Solution: One of the ways to fix this issue is to force V-Sync using an external application like Nvidia Inspector. Trying limiting the FPS a little less than solid 60 using the Nvidia Inspector to overcome this issue.
Metal Gear Solid V Ground Zeroes No Controller Support, some players are unable to add a controller or their controls are mixed up.
"I play with a mouse and a keyboard, but my little cousin is used to a controller. When using the 360 controllers, the controls are perfectly fine until it gets to the gameplay and everything is mixed up. Anyone else getting this?" ; "Game runs fine, but i cant use any of my controllers. i am trying the Xbox one wired and the PS4 controller with DS4. I can skip the logos at the beginning but that's it. Can someone help me plz ?"
Solution: Unplug your external controller and double-check all USB-connected devices followed by running the game.
Once you are inside the game, plug in your external controllers, and it should work flawlessly!
We hope that our patch helped you fix your Metal Gear Solid V Ground Zeroes Errors and that now you can play and enjoy the game.Leave a comment below if you encounter problems or if you have other errors. – GamesErrors Team
If you are looking for a fix for Metal Gear Solid V: The Phantom Pain click here.