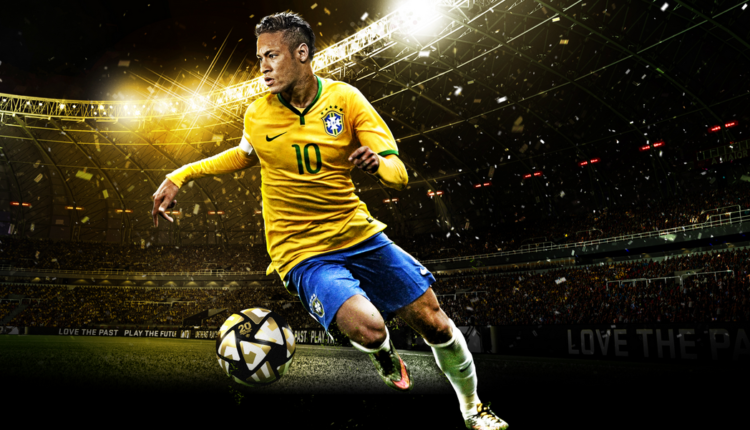 Fix PES 2016 Errors: Crashes, Lag, Black Screen, FPS Issues
Struggling with PES 2016 errors? We've got the right fixes for each error you've got 🎯
X
INSTALL BY CLICKING THE DOWNLOAD FILE
Pro Evolution Soccer 2016 (PES 2016) is a popular game among soccer gamers but as every well-known game errors can occur. Most of them come from the fact that the game is a port of PC from the Xbox and PlayStation versions.
The most common PES 2016 Errors are Crashes, Lag, Stuttering and FPS Drops, and Black Screen.
Below you can find these errors detailed and how to fix them and play the game without any issues.
To fix your issues you must first check the system requirements below and make sure that you meet the minimum one. After that, go ahead and find your issue in the errors list below, where you will also find workarounds and solutions for each issue.
➖ MINIMUM:
OS: Windows 10 / 8.1 / 8 / 7 SP1 / Vista SP2
Processor: Intel Core 2 Duo @ 1.8 GHz (AMD Athlon Ⅱ X2 240 or equivalent processor)
Memory: 1 GB RAM
Graphics: nVidia GeForce 8800 / ATI Radeon X1600 / Intel HD Graphics 3000 or better
DirectX: Version 9.0c
Storage: 9 GB available space
Sound Card: DirectX 9.0c Compatible sound card
✔️ RECOMMENDED:
OS: Windows 10 / 8.1 / 8 / 7 SP1 / Vista SP2
Processor: Intel Core i3 530 (AMD Phenom Ⅱ X4 925 or equivalent processor)
Memory: 2 GB RAM
Graphics: nVidia GeForce GTX 260 / ATI Radeon HD 4850 / Intel HD Graphics 4000 or better
DirectX: Version 9.0c
Storage: 9 GB available space
Sound Card: DirectX 9.0c Compatible sound card
How to Fix PES 2016 Errors?
#1 PES 2016 Crashes
For some players, PES 2016 crashes on startup, or it crashes randomly in the game when they are playing a match. Others also complained about a crash to the desktop when they try to connect to the game servers.
You can easily fix this and all the crashes of the game by following our solutions below.
1. Update the graphics driver
Outdated drivers can lead to random crashes and make the game unplayable. Make sure you keep your graphics driver up-to-date.
You can manually update drivers via Driver Manager. Search for it on the search bar from your taskbar. Locate the Display Adapters section and expand it. Once you'll see your GPU driver, right-click on it and press Update Drivers.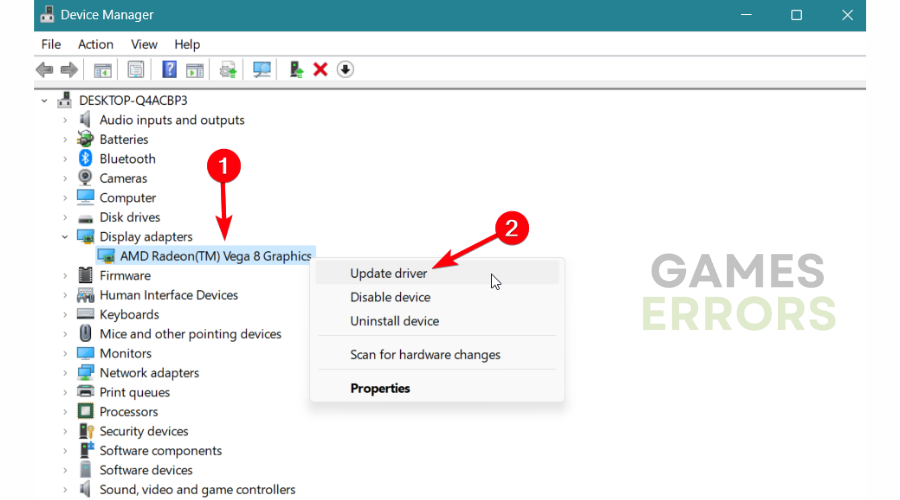 Follow the process and Restart the PC after the updating process has been made.
An easier way to update your drivers is to use a driver updater tool, like
Driverfix
that will automatically do this task for you. This software will keep your drivers up and running, in such a way keeping you safe from common game errors and hardware failure.
2. Turn off your antivirus protection
To avoid random crashes in the game or crashes to the desktop you should disable all third-party applications that might interfere with the game and cause a crash, like screen recorders and other apps.
If you don't use a third-party app you should check the Windows Security:
Open the Windows Security process from the search box.
Click on Virus & threat protection.
Under Virus & threat protection settings > select Manage settings.
Click the Real-time protection to stop the antivirus effects.
Close the app and retry playing the game.
3. Run the game as an administrator
Open File Explorer and go to the PES 2016 location.
When you find it, right-click on the PES 2016.exe and select Properties.
Click on Apply and then OK to close and save the changes.
Relaunch the game.
#2 PES 2016 Black Screen
You might experience a black screen with the sound running in the background when you try to start the game. Usually, this black screen appears after the KONAMI logo and you are unable to continue the game from here.
"I get a black screen after the KONAMI logo and I am unable to play the game, please help me!"
Solution: If you are experiencing this issue at the startup of the game with sound running in the background, make sure that you are running the game in the same resolution as your desktop resolution. You can change that through "settings.exe". Refresh rate could also cause the black screen so you should check that too.
#3 PES 2016 Lag/FPS Drops
Some users are experiencing Lag or FPS Drops and their game looks like it's lagging or shirking and sometimes it's impossible to play. This is apparently the most encountered issue in the game, a lot of players are complaining about performance issues that are making the game unplayable. Read what other players say about this issue below and check the workarounds to fix them.
Workarounds:
If you are using a Nvidia graphics card, change the following settings from the Nvidia panel:
Maximum pre-rendered frames: 4
Multi-display/mixed-GPU acceleration: Single-display performance mode
Power management mode: Prefer maximum performance
Triple buffering: On
Vertical Sync: On
Editor's Tip: Your computer's graphics drivers will perform and function less effectively if they are out-of-date. It means that your computer is missing the necessary patches and upgrades to help you fix bugs and boost performance. Therefore, it can be the reason for the FPS decrease.
Related article: PES 2017 Keeps Crashing: How To Fix & Avoid Other Issues

We hope that your guide helped you fix your PES 2016 errors and that now you are playing the game. If you have any questions or any other errors please contact us with a comment below and we will help you fix your game.
If you encounter any issues or errors while playing your favorite games and require support, feel free to contact us here. Our team is always ready to assist you and ensure your gaming experience is seamless and enjoyable.