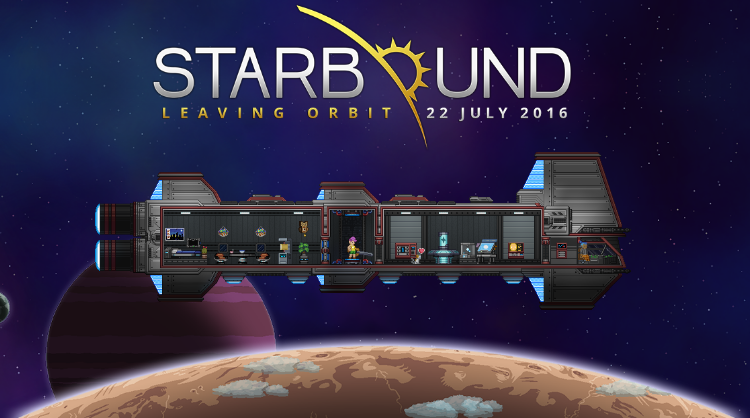 Starbound Crashing On Startup: Quickly Solve It
X
INSTALL BY CLICKING THE DOWNLOAD FILE
Crashing on the Starbound game is a common issue that can be frustrating for players.
When the game crashes, it may abruptly shut down, freeze, or display an error message, making it impossible to continue playing.
Fortunately, we have the best solutions you can try to fix this annoying trouble in no time.
Why does Starbound keep crashing?
There could be a variety of reasons why the Starbound game is crashing. Some possible reasons include:
Outdated graphics card drivers: If you're running outdated graphics card drivers, this could cause the game to crash. Check to see if there are any updates available for your graphics card drivers and install them if necessary.
Insufficient system resources: In case you don't have enough RAM or processing power to run the game, Starbound may crash. Try closing any other programs or applications that are running to free up system resources.
Corrupted game files: If the game files have become corrupted, this can cause the game to crash. Try verifying the integrity of the game files through Steam or the game launcher and reinstalling the game if necessary.
Conflicting software: Software such as antivirus can cause the game to crash. Try temporarily disabling these programs to see if the game runs more smoothly.
Wrong privileges: In case you're not running the game with administrator privileges and in compatibility mode, Starbound can generate crashes.
What can I do if Starbound is crashing on startup?
Table of contents:
1. Run the game as an Administrator
Locate your game or Steam exe file, then right-click on it, and select Properties.
Go to the Compatibility tab, then make sure you checkmark the Run this program as an administrator section.
Click on Apply, then on OK to save the changes.
Check if the problem is gone.
2. Verify the integrity of game files on Steam
Open your Steam client.
Go to Library.
From the left window pane, search for Starbound, then right-click on it and choose Properties.
Go to Local Files.
Now, choose to Verify the integrity of game files.
Wait until the process is completed.
3. Update your GPU drivers
Time needed: 4 minutes.
If you notice a crash on startup when trying to run Starbound, updating your GPU drivers is the best solution you can try to fix it.
Press simultaneously on these keys: Windows + X.
From the shown menu, choose Device Manager.

Look for the Display adapters section, then double-click on it.

Right-click on the driver you need, then choose to Update driver.

Click on Search automatically for drivers.

Wait until the process is completed.
In order to save much more of your time, we strongly recommend using an automatic solution to update your GPU drivers.
DriverFix is a convenient and time-saving way to ensure that your computer's graphics card is running on the latest and most stable driver version.
This software scans your computer for outdated or missing graphics card drivers, and then automatically downloads and installs the latest drivers for you.
If you need detailed guidance on how to update your graphics driver for better gaming performance, make sure you check our dedicated page.
4. Temporarily disable your antivirus software
Temporarily disabling antivirus software when Starbound crashes can sometimes help determine if the antivirus software is the cause of the problem.
Antivirus software can sometimes interfere with game files and cause them to be misidentified as malware, which can lead to the game crashing or not running properly.
After disabling it, try running again the game and check if the problem persists.
5. Run the game in compatibility mode
Right-click on Starbound.exe, then select Properties. 
Make sure you're in the Compatibility tab (As shown in the example below).
Checkmark the Run this program as an administrator section.
Related articles:
These are the best solutions you can try if your Starbound game is crashing on startup. Make sure you describe your related opinion by leaving a comment in the section below.
If you encounter any issues or errors while playing your favorite games and require support, feel free to contact us here. Our team is always ready to assist you and ensure your gaming experience is seamless and enjoyable.