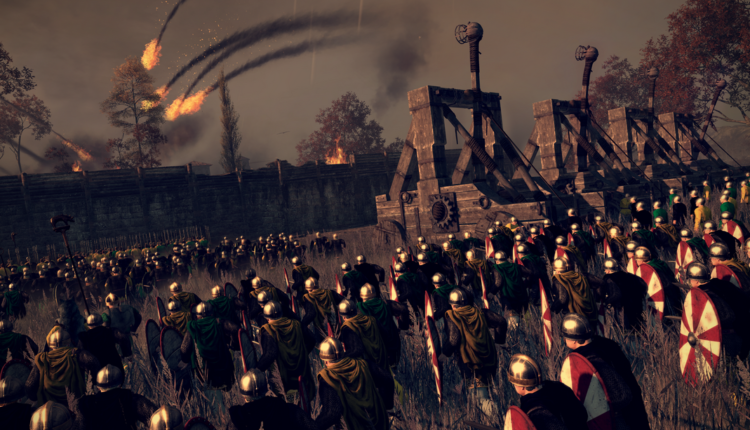 X
INSTALL BY CLICKING THE DOWNLOAD FILE
Total War ATTILA Errors were reported, after the game release a few hours ago, on the Discussions Board of the game on Steam. Some of these errors are making the game unplayable and are annoying. The most common errors that players encounter at this moment are Low FPS, Unpacking Issue, Game Failed to Start and Random Crashes. Below you can see what users complained about these errors, and we also released tips and solutions on how to fix them.
Update: For a guide on how to fix issues in the new Total War: WARHAMMER check this post here.
How to fix Total War ATTILA Errors:
Total War ATTILA Low FPS, some players are saying that the game is poorly optimized and that they get very low FPS.
"This game runs on very low with 20 fps, do you believe that? I can run AC: UNITY very high 1360×960 and Rome 2 on extreme but this one runs on very low, on the lowest resolution.Please optimize this game!"
Solution: 
First, you need to go C/Users/your user name/AppData/Roaming/The Creative Assembly/Attila/scripts/preferences.script file. Open it using notepad.
Now you should find the code that says:
gfx_video_memory 0;
You need to change the value 0 to -2000 and save the changes. The game should now show the usual value. Noted that this is for the cards with 4GB VRAM. If your VRAM is different, do share with us your results.
Total War ATTILA Unpacking Issue, for some players the game unpacks at a very slow rate and they, have to wait a very long time until they can play the game.
"Ok, the game has just finished pre-allocating and guesses what, now I have to wait for 10.4GB to unpack.What is the deal? I pre-ordered this game, pre-loaded it because it said that I wouldn't have to download it again, and the opposite comes true."
Solution: To fix this issue just close the Steam app and start it again after a PC restart.
Total War ATTILA Game Failed to Start, some users are getting this error when they click Play on Steam, and they are unable to start the game.
"Every time I try to launch the game I get a window saying that Total War ATTILA Failed to Start and an error report with a lot of numbers.Please help me, I can't start the game at all!"
Solution: Go to your Steam library and right click on the game, then select Properties. Select the Local Files tab and click Verify Integrity of Game Cache. This will make sure all the files downloaded correctly and redownloaded anything which is missing or incorrect.
Total War ATTILA Random Crashes, you may encounter random crashes at the intro of the game or during the gameplay.
"Just finished unpacking the game and when I try to play it, i get crashes from 10 to 10 minutes.This is very annoying, please someone help me."
Solution: Make sure that you have updated your graphics card drivers to the latest and that you are playing the game in compatibility mode.
We hope that our tutorial helped you fix your Total War ATTILA Errors, and if you have any problems or other errors, please let us know with a comment below or by using our contact page. Have fun playing the game! – GamesErrors.com Team