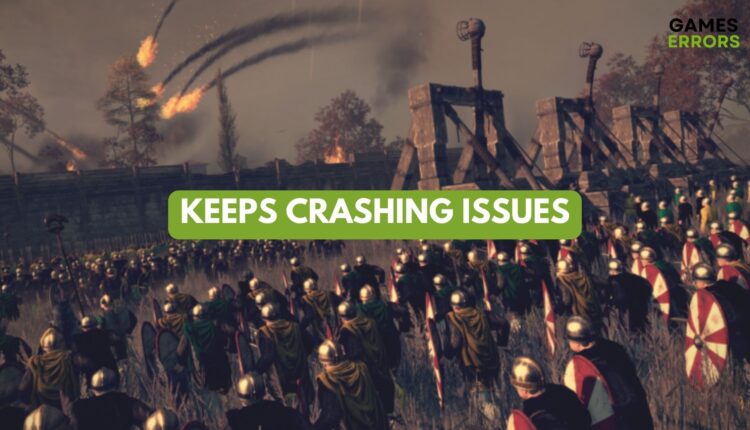 Total War ATTILA Keeps Crashing: How to Fix & Run It Better
Updating your GPU driver is always required to avoid crashes on Total War ATTILA world 🪖
X
INSTALL BY CLICKING THE DOWNLOAD FILE
Total War ATTILA issues were reported online on Steam about this complex strategy game. Some of these errors are making the game unplayable and annoying.
The most common errors that players encounter at this moment are mainly regarding Total War Attila Keeps crashing or various performance issues in the game.
Hence, you may run into unpleasant issues like crash on startup while playing the game or random graphics problems that also determine crashes.
Below you can see our practical tips and working solutions on how to finally resolve your game troubles. But before doing that, make sure that your PC specifications are matching with the game system requirements.
How to fix Total War ATTILA Keeps Crashing on my PC?
1. Repair the game files
Launch Steam and go to Library.
Wait for the process to complete and repair your game files.
2. Update the video card driver
Using Device Manager:
Enter Device Manager in the search box → Go to Display adapters and double-click on it → Right-click and select Properties → Update driver and choose

Search automatically for drivers.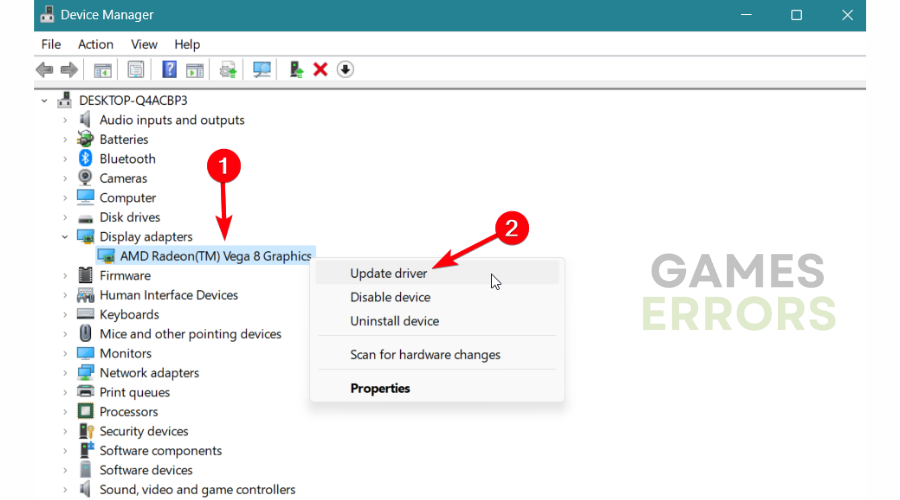 USING DEDICATED SOFTWARE DRIVERFIX:
Download and install DriverFix on your PC.
Open the tool and wait to automatically scan the system.
After a few minutes, restart your PC.
3. End background processes
Start Task Manager on the screen.
Select the Processes tab.
Terminate all the risky programs running in the back.
4. Run the game in compatibility mode
Right-click on the game

file and go to Properties.
Go

to the 

Compatibility

 tab. 
Check Run this program for compatibility mode. 
Select another OS version in the list like Windows 7, or 8.

Other related Total War ATTILA issues
➡️ Total War ATTILA low FPS —Some players are saying that the game is poorly optimized and that they get very low FPS.
"This game runs on very low with 20 fps, do you believe that? I can run AC: UNITY very high 1360×960 and Rome 2 on extreme but this one runs very low, on the lowest resolution. Please optimize this game!"
Solution: 
First, you need to go C/Users/your user name/AppData/Roaming/The Creative Assembly/Attila/scripts/preferences.script file. Open it using notepad.
Change the value from 0 to -2000 and save the changes. The game should now show the usual value.
*Note that this is for the cards with 4GB VRAM. If your VRAM is different, do share with us your results.
➡️ Total War ATTILA Unpacking Issue — for some players the game unpacks at a very slow rate and they, have to wait a very long time until they can play the game.
"Ok, the game has just finished pre-allocating and guess what, now I have to wait for 10.4GB to unpack. What is the deal? I pre-ordered this game, pre-loaded it because it said that I wouldn't have to download it again, and the opposite comes true."
Solution: To fix this issue just close the Steam app and start it again after a PC restart.
➡️ Total War ATTILA Game Failed to Start — some users are getting this error when they click Play on Steam, and they are unable to start the game.
Solution:  Go to your Steam library and right-click on the game, then select Properties. Select the Local Files tab and click Verify Integrity of Game Cache. This will make sure all the files are downloaded correctly and redownloaded anything which is missing or incorrect.
Finally, we believe that our methods helped you figure out the cause of game crashes on this game, and also fix the crashing for good. If you need more support for other game editions than Atilla, you can surely find it here.
Thus, we have a reliable solution to show you how to get rid of crashing issues in the new Total War: WARHAMMER. More so, you can easily fix WARHAMMER II errors and crash issues with our solutions.
We hope that our guide helped you fix Total War ATTILA keeps crashing, and if you have any problems or other errors, please let us know with a comment below. Now, have fun playing the game.
If you encounter any issues or errors while playing your favorite games and require support, feel free to contact us here. Our team is always ready to assist you and ensure your gaming experience is seamless and enjoyable.