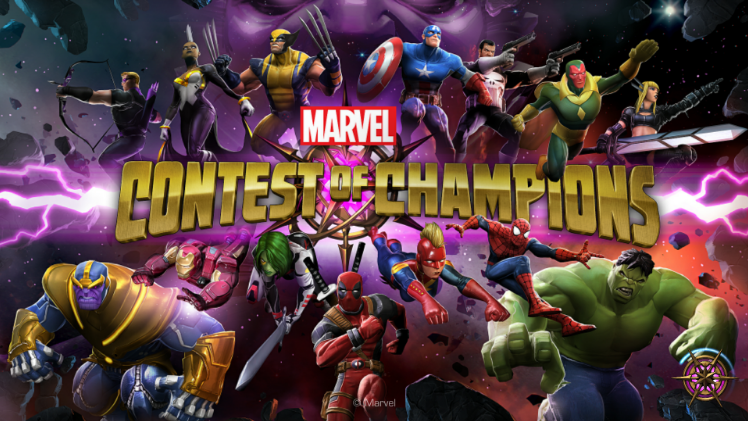 Fixing Crashes In Marvel: Contest Of Champions
Ever since it joined Kabam's mobile gaming lineup, Marvel: Contest Of Champions has provided a mix of good and bad for its legions of players. The upside is that it's become the definitive fighter experience for Marvel fans, and a hugely successful response to what Injustice: Gods Among Us achieved for DC. The downside is that the game has been a frequent source of frustration as well, often having issues with character performances, glitches, and crashes.
Where character performance is concerned, the usual fix is simply an update from Kabam that sets things straight to improve the performance of a given fighter. Sometimes these updates have even happened independent of downloads (meaning you don't need to actually update the app; the character just changes slightly).
For instance, one late 2015 update that affected several characters drastically changed Cyclops. It made his signature beam attack far more deadly and difficult for enemies to evade, which turned the character from a relatively generic fighter into something that more closely resembles his actual X-Men persona. If anyone's seen the X-Men: Apocalypse film currently in theaters, they might recognize this beam attack as one of the most devastating that any character possesses, and Kabam made a fix accordingly.
A more recent update similarly transformed Rhino from an inefficient rampaging beast into more of a recognizable character. Until recently, the character may as well have belonged to the Raging Rhino title among these online slot games. Having nothing to do with Marvel, this other popular rhino game invokes the stampede of a white rhinoceros across African plains to make its slot reel more interesting and action-packed. However, it's this kind of mindless stampede that could have best characterized the Kabam version of the Marvel character as well. Now the character has a more brutal and effective series of attacks, in addition to an unstoppable bonus that makes him more like the indomitable force he's meant to be.
You get the general idea. For character improvements and general bug fixes, Kabam has actually been pretty good about keeping this game updated and running as smoothly as possible for its countless regular players. But one issue persists that has been the subject of constant complaints from players in the Kabam forums: it has a tendency to crash in a way that can lose you character health or even money.
As you're well aware if you're a regular player, fighting in the Arena or in Quests or Wars means that if the game crashes mid-fight, you're likely to log back on only to find the battle lost and any items you may have used (health potions, revives, etc.) lost as well. You may even be on the brink of defeating an opponent when the crash occurs, and instead of allowing you to pick up where you left off or restart the fight, the game simply hands you a loss. For players who regularly spend money on items to assist with fighting, the crash almost feels like theft from Kabam (or at least that's the accusation that gets tossed around in frustration in the forums).
For the most part, complaints about these crashes have been ignored by Kabam officials in the forums, but they were recently addressed to a fairly satisfying degree. According to the response, you can now fix most of the crashing and lagging issues during combat simply by upgrading to the 8.0.2 patch following the 8.0.0 Civil War update that represents the most major recent transformation for the game. Performance regarding bugs and crashes is said to have improved across the board, though it's also worth noting that Kabam determined the source of many crashing issues to be skipping victory or rewards animations. When you win a fight you can essentially click through the aftermath by tapping the screen, and evidently it was this action that caused a lot of the crashes in between Arena or Quest fights. The new patch is supposed to solve that problem, but it
also couldn't hurt to simply wait through the animations to be safe (they're only a few seconds long).
The crashing issues also appear to have been more prevalent among iOS users, with fewer complaints coming from those playing on Android devices. So if you're really dedicated to the game, you might consider switching to a new device. But the simpler fix for now is to download the latest patch, keep an eye on the Kabam forums for any updates, and avoid skipping animations after fights. That should solve most crashing problems. And as for other issues like character performance and minor bugs, Kabam tends to take care of those matters on its own.