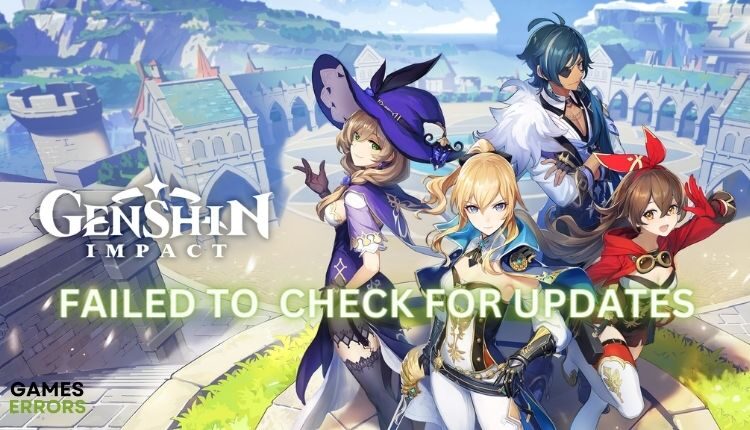 Genshin Impact "Failed to Check for Updates" Error: Easy Fix
Have you faced the "Failed to check for updates" error in Genshin Impact? Try our quick solutions to this problem. 🎯
Are you aware of the Genshin Impact phenomenon, or has this game just appeared on your radar? The vast, beautiful world of the game is decorated with a superb atmosphere and tons of things to do. However, as players increased, many complained about the "Failed to Check for Updates" error. If you are among the players affected by this error, we have prepared a guide on how to get rid of this problem.
Why do I have a "Failed to check for updates" error in Geshin Impact?
You can get this error in Genshin Impact due to game server issues, network problems, outdated network drivers, system incompatibility, etc.
How can I fix the "Failed to check for updates" error in Genshin Impact?
Assuming your computer's hardware is good enough for regular game operation, do basic troubleshooting, reset your computer, and relaunch the game. If you still have the error after this, follow our troubleshooting steps:
1. Check server status
Genshin Impact is a popular online game with a large number of players, so at certain times the servers may be overloaded or have some issues. For more information, you can check it out via Genshin Impact Twitter or the official Genshin Forum. If the servers are up and running, proceed to the next step.
2. Run Genshin Impact directly as administrator
We've successfully solved the problem on multiple PC configurations by running Genshin directly. Try it yourself; you might get lucky, as follows:
1. Close Genshin Impact and navigate to his install folder.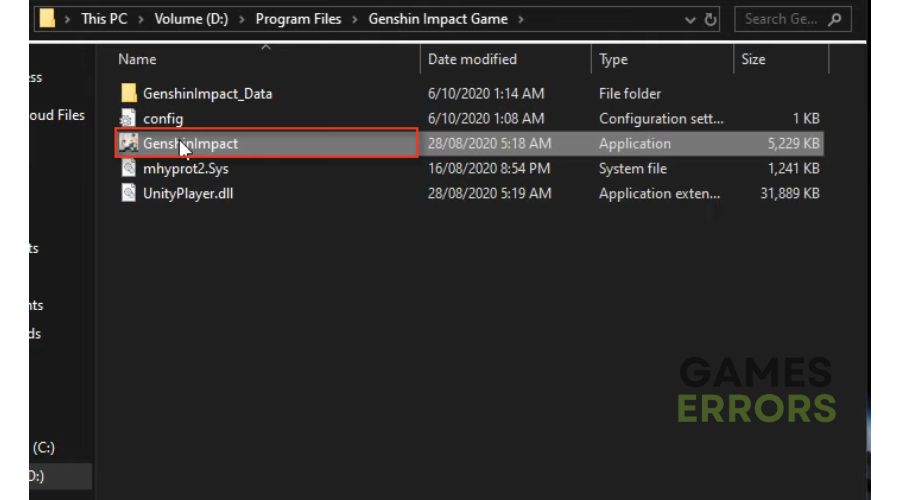 2. Right-click on the GenshinImpact.exe file and select Run as administrator, to run the game in administrator mode.
3. Update your network driver
Time needed: 5 minutes
Sometimes the "Check for Updates Failed" error may indicate that you are using an outdated network driver. If you don't remember the last time you updated your network drivers, do it now, as it might fix the problem quickly.
Right-click the Windows Start

Select Device Manager from the Quick Menu

Open Device Manager

Double-click the Network adapters and right-click on your network card to select Update driver.


Update driver

Click on the Search automatically for drivers and wait for the Windows update to finish the process.

Restart PC

Restart your computer, launch Genshin Impact, and see if the "Failed to check for updates" error is gone.
Another easy way to always have all drivers up-to-date is to install the Outbyte Driver Updater tool. This tool will download and install new drivers as they become available.
⇒ Get Outbyte Driver Updater
4. Restart your network
If you notice that your network is too slow and overloaded, online games may have various problems. We suggest you perform a network reset to resolve any network issues and return all settings to their default values. This process clears the cache and refreshes your IP address, making it a possible solution to your network problem. For this reason, do the following:
1. Right-Click on the Windows Start menu and choose the Network connections from Quick Menu.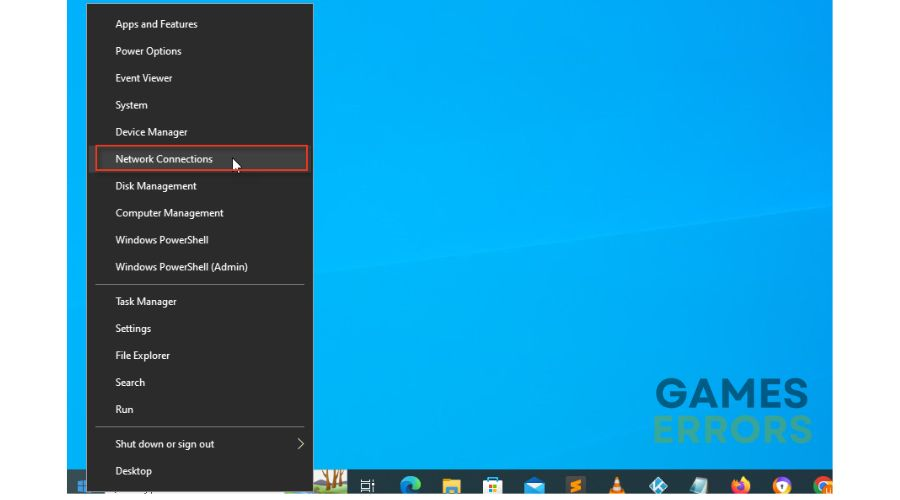 2. Select the Status option from the left side of the menu and choose Network reset.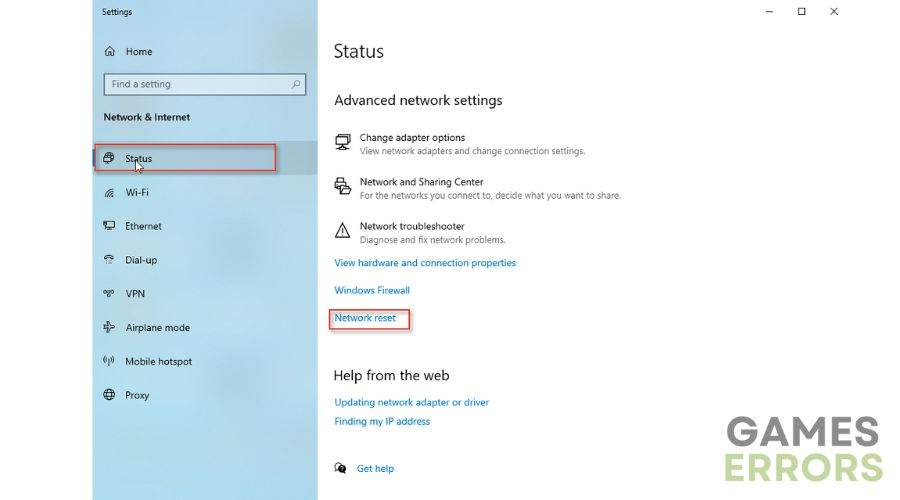 3. Click on Reset now and choose Yes, then OK.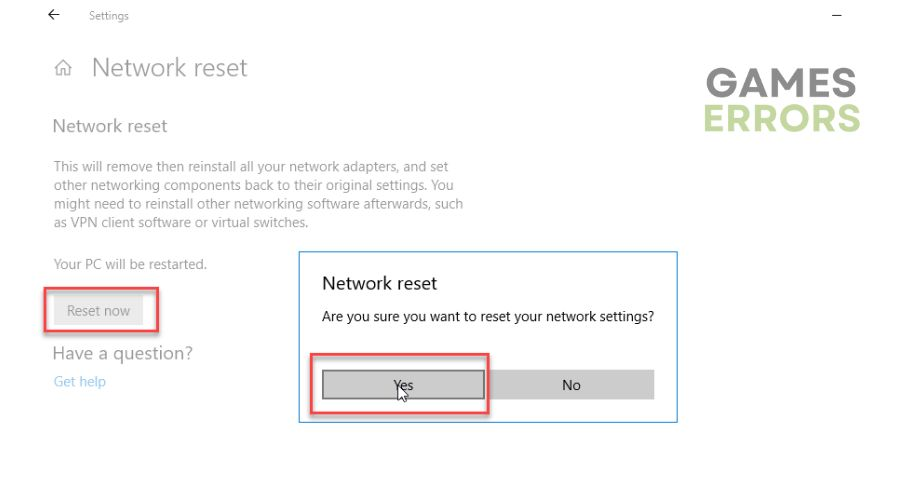 4. After restarting your PC, launch Genshin Impact, and check if the "Failed to Check for Updates" error is solved.
We also advise switching to a more stable and faster Ethernet connection if you use a WiFi network. Unplug the power cords from your router or modem for 2 minutes. Please wait for the indicators on the network devices to return to their normal state.
5. Change your DNS server
At home, we use the DNS (Domain Name Server) assigned to us by our ISP (Internet Service Provider). Sometimes that given DNS can cause connection problems, so we recommended using a public and verified DNS, such as Google's. To change your default DNS, do the following:
1. Press Win+R on the keyboard to show the Run dialog.
2. Enter ncpa.cpl in the dialog box and click OK.
3. Select your network adapter, right-click, and select properties.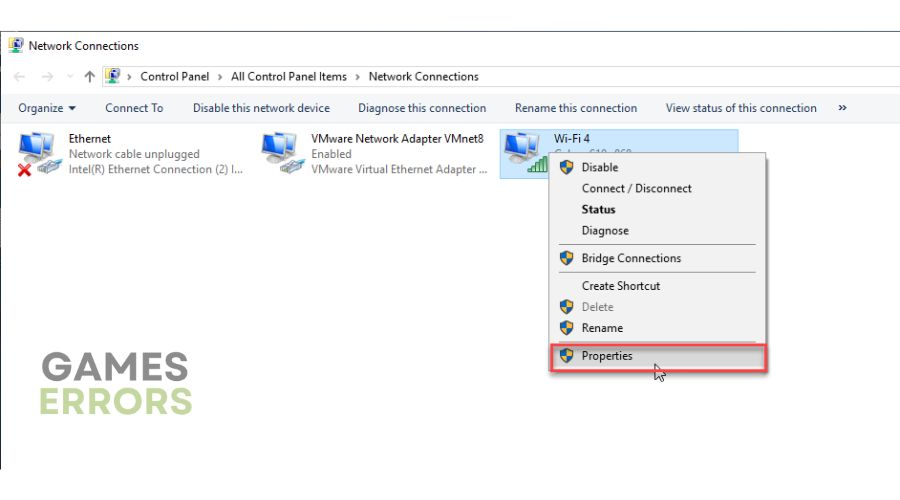 4. Click on the Internet protocol version 4 and click on the Properties button.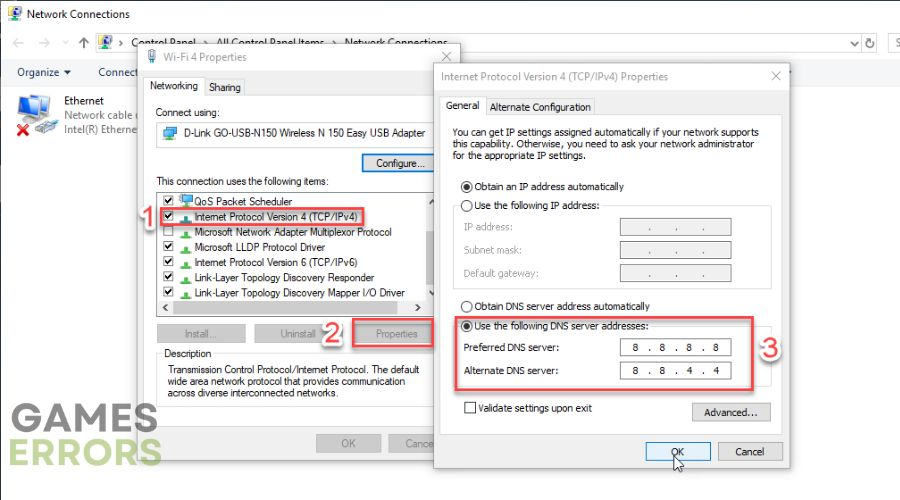 5. Under the General tab, confirm the option: Use the following DNS server addresses.
6. For Preferred DNS server, type: 8.8.8.8, and for Alternate DNS server, type: 8.8.4.4.
7. Click OK to save the changes.
8. You must flush the DNS cache for the changes to take effect. On the taskbar, type cmd in the search box. Select Run as administrator.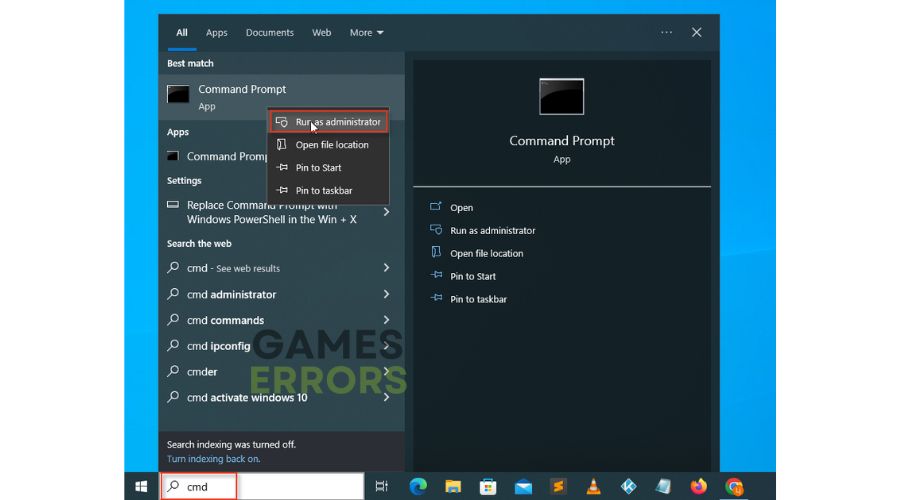 9. In the command prompt, type: ipconfig /flushdns and press Enter.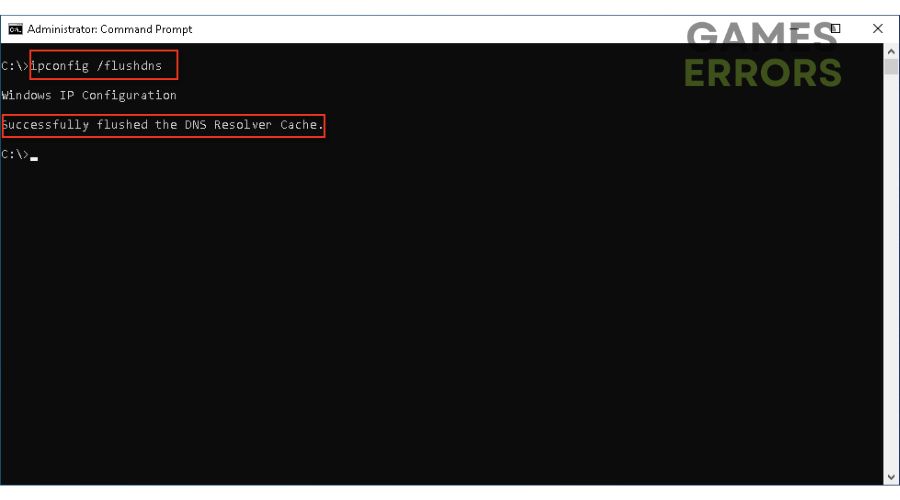 10. Now it's time to check if you can update Genshin Impact successfully.
6. Use a VPN
Sometimes the Genshin Impact server is overloaded, especially during rush hours, when interruptions or unstable connections occur. If this happens to you often, we recommend using VPN servers with a stable connection and good bandwidth. We recommend using a paid VPN such as ExpressVPN, a more secure and stable solution than free VPN services.
7. Reinstall Genshin Impact
You have tried all our offered solutions in connection
"Failed to Check for Updates" errors in Genshin Impact, and you have not been able to solve the problem? Maybe some game files are corrupted, or it's a lousy game installation. As a last resort, we recommend uninstalling and reinstalling the game and seeing if this method solves your problem.
Related articles:
Conclusion
We have tried our best to provide all the possible solutions for the Genshin Impact "Update check failed" error. If you have any questions or suggestions, please leave a comment below.