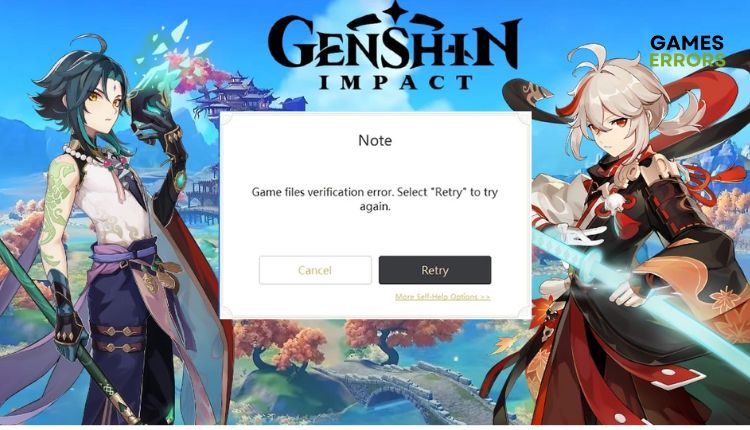 Genshin Impact Stuck on Verifying Game Resources [Tips for Fix]
Is your Genshin Impact stuck on verifying game resources? Don't despair because we have a fix for that issue. ✅
Genshin Impact offers endless exploration and relaxation in an open-world setting, alone or with friends. It has become an excellent free-to-play action RPG with innovative combat mechanics and a captivating world to discover. However, your enjoyment of the game may be questioned if you get a "Genshin Impact failed to verify files" message when loading or trying to update the game. This guide will explain why Genshin Impact is stuck on verifying game resources and how to fix it effectively.
Why is my Genshin Impact stuck on verifying game resources?
The problem with Genshin Impact failing to verify files on your computer can be due to the following reasons:
outdated or corrupted GPU drivers
corrupted or missing game files
unstable internet connection
firewall or antivirus interfere with the game
the game is not updated
How do I fix when Genshin Impact is stuck on verifying game resources?
Our suggestion is to start by following these straightforward steps:
Run Genshin Impact as an administrator.
Restart the game launcher or your computer.
Power cycle your modem and router (unplug the power cords for a few minutes, then plug them back in and turn on the devices).
Update the game.
If you are still experiencing verify files issue, try the following steps:
1. Update your graphics drivers
If you're experiencing issues with Genshin Impact being stuck on verifying game resources, it could be due to outdated or corrupted graphics drivers. It's highly recommended that you update your graphics card driver to the latest version.
1️⃣ Update graphics driver through Device Manager
1. Press the Windows+R keys to bring up the Run dialog.
2. Type; "devmgmt.msc" and hit Enter.
3. Double-click on the Display adapters to expand, right-click on GPU, and select Update driver.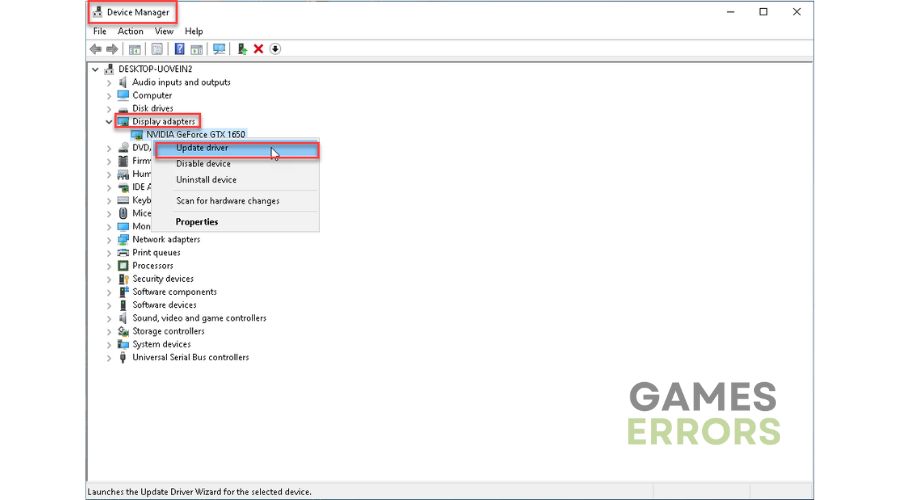 4. Wait while the system installs the latest driver version, then restart your PC.
 2️⃣ Update graphics driver through the web browser
Open your favorite browser and download the newest driver from the official website of AMD, NVIDIA, or Intel (Based on the model of your GPU.)
3️⃣ Update graphics driver with Outbyte Driver Updater
We suggest using Outbyte Driver Updater as the quickest and most straightforward method for updating your PC's system drivers. This tool guarantees that your drivers are always up-to-date, saving time and sparing you the trouble of manual updates.
⇒ Get Outbyte Driver Updater
2. Allow Genshin Impact through the firewall
In certain instances, your computer's firewall or antivirus software may block Genshin Impact files as a precaution, although it is often a false alarm. Should this occur, we recommend granting Genshin Impact exceptions on your firewall and antivirus settings.
1. Right-Click on Windows Start, and click on Settings.
2. Choose Update & Security.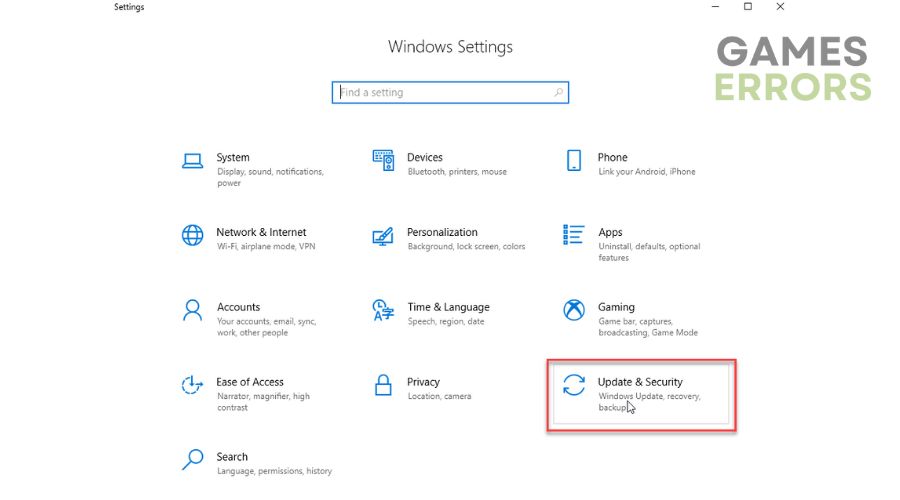 3. Select Windows Security, and then choose Firewall and Network Protection.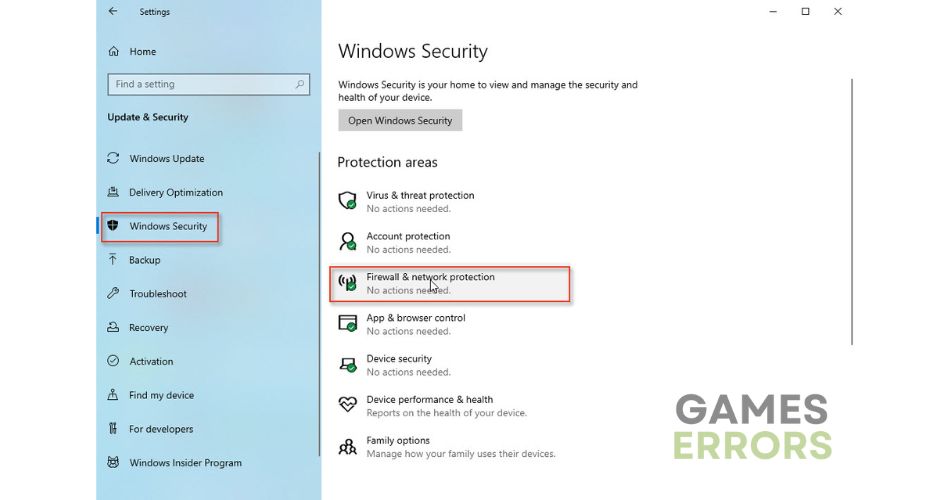 4. Click on the option Allow an app through Firewall.
5. Select the Change Settings button and Allow Another App.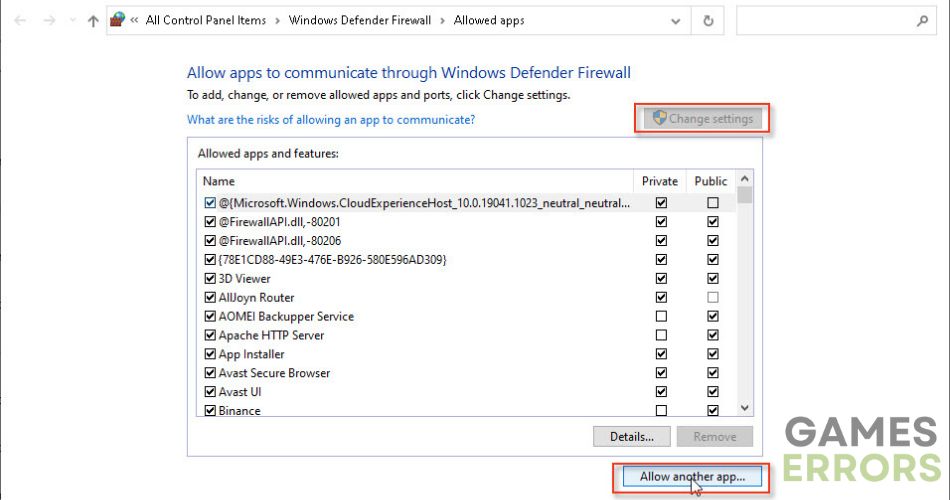 6. Use the Browse button to add the Genshin Impact exception to the Firewall.
7. Confirm the respective checkboxes by allowing Genshin Impact through Public and Private networks.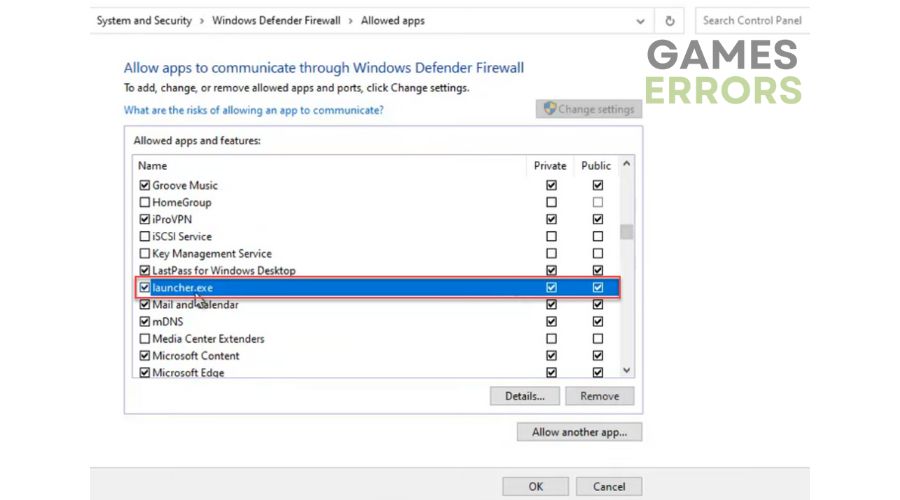 Set up Virus and threat protection in a similar way. If you have a third-party virus installed, temporarily disable it to ensure it's not causing problems.
3. Verify and repair game files
If one or more game files are missing or corrupted, you may have an issue when Genshin Impact is stuck verifying game resources. Do the following:
1. Open Epic launcher and go to your games Library to locate Genshin Impact.
2. Right-click the game icon and select Manage from the context menu.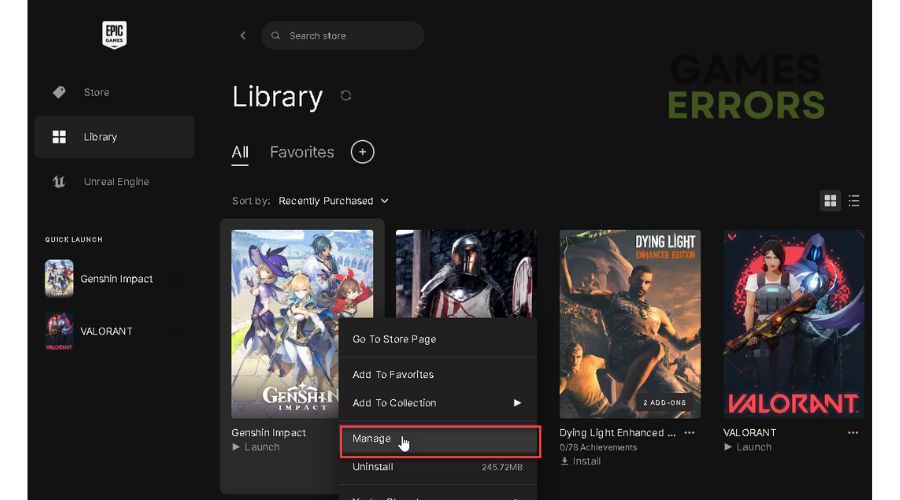 3. Select Verify and wait until verification and repair of game files are finished.
4. If you still have a problem after the Verification process, skip to the next step.
4. Reinstall Genshin Impact
Time needed: 1 minute
If you're experiencing the "Verifying Game Resources" issue in Genshin Impact, it could be due to corrupt or missing installation files. To resolve this, try uninstalling and then reinstalling the game.
Open Epic game launcher

Run the Epic launcher and go to your games Library to locate Genshin Impact.

Right-click on the game icon

Select Uninstall option from the context menu.

Confirm Uninstall

Confirm uninstall and wait until the game is uninstalled from your PC.

Restart your PC

Upon restart, launch the Epic game launcher and install Genshin Impact again.
Extra steps:
If you have completed all the necessary steps and Genshin Impact is still unable to verify game resources, you may want to consider the following options:
Related articles:
Conclusion
We have tried to offer you the most effective solutions if you encounter issues verifying game resources in Genshin Impact. If you have any inquiries, recommendations, or alternative solutions, share them in the comments section.