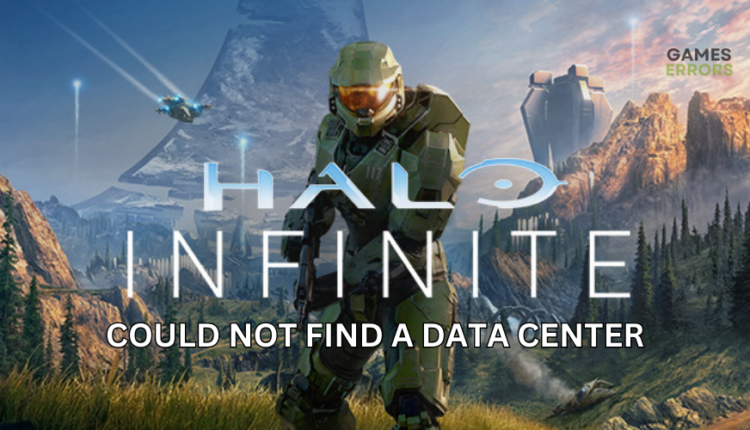 Halo Infinite Could Not Find A Data Center [FIXED]
Getting an error code during gameplay is the most annoying problem for any gamer. Luckily, we can help you fix this below 👇.
X
INSTALL BY CLICKING THE DOWNLOAD FILE
Halo Infinite is a 2021 first-person shooter game with several fans across the globe. Many gamers have reported encountering errors in Halo Infinite, with the latest being Could not find a data center suitable for all members of your fire team. This is often due to network connectivity or latency issues. Since everyone is excited to play the latest Halo Infinite title, it's no surprise that the servers are getting congested and overloaded, causing errors. However, these errors and constant bug reports are quickly becoming a nuisance. Fortunately, there are some workarounds worth trying to fix the bugs and errors.
Why does Halo Infinite fail to find a data center?
If you get this error while attempting to play a Halo Infinite, it may be due to the following reasons:
Background service problems: Background processes may hog PC resources, interfering with Halo Infinite.
Internet accessibility issues: Sluggish or slow internet causes network problems that trigger issues during gameplay.
Outdated drivers: Incompatible or outdated drivers prevent your PC from running optimally
How to fix could not find a data center error in Halo Infinite?
Perform the following prechecks before diving into the fixes:
Check the Halo Infinite server status for server updates. The servers may experience downtime and outages occasionally, which trigger connection issues.
Check your PC's internet connection to ensure it's fast and stable.
Disable your Firewall/Antivirus to prevent interference with Halo Infinite.
If these don't work, try the following fixes:
1. Reset your network device
A simple network reset is an easy way to fix any network-related issues plaguing your PC. Here's how to do this:
Press the Windows key + I on your keyboard to open the Windows Settings menu.
Find the Network & Internet option.
Scroll down under Network and Internet settings and locate Network reset. Click on it to open the network reset settings.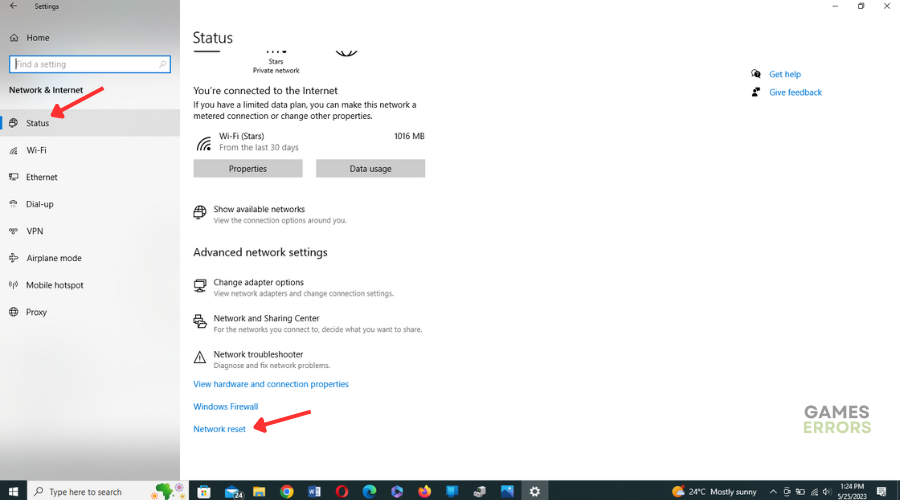 Select it and choose Reset now.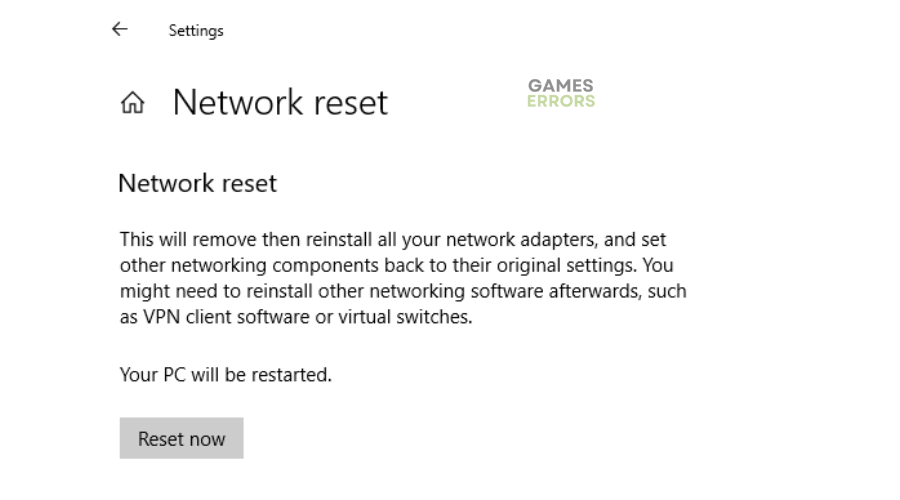 Confirm the network reset by clicking yes.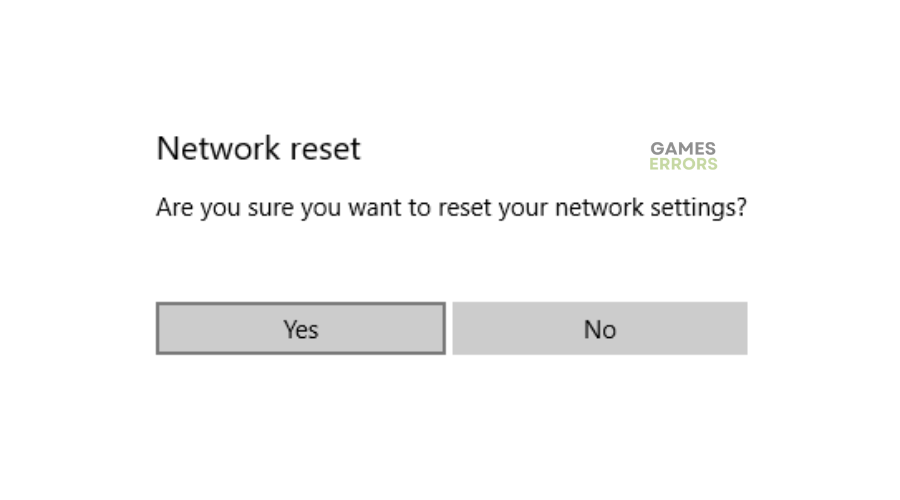 After completing the process, launch Halo Infinite to see if the error is solved.
2. Update your network drivers
Time needed: 4 minutes
The could not find a data center error may suggest driver issues, so update them to eliminate bugs. Here's how to do this:
Run box

Press the Windows key + R on your keyboard to open the run box.

Device manager

Type devmgmt.msc and click OK to open Device Manager.

Network adapters

Click the network adapters tab to expand the list of graphic drivers on your PC. Identify the drivers you want to update from the list.

Update driver

Right-click the network drivers you wish to Update and select Update driver.

Select the update option.

Select the Search automatically for drivers option to allow Windows to find and update drivers.

Launch

Launch Halo Infinite to see if the issue is solved.
Save yourself the hassle and time it takes to update drivers manually by using Outbyte Driver Updater. This tool automatically updates your corrupted drivers.
3. Configure DNS settings
Corrupted DNS caches may cause random connection issues, including the Halo Infinite data center problem. Try configuring your DNS settings to fix this. Here's how to do this:
Press the Windows key on your keyboard, type Command Prompt, and press Enter to open it.
Right-click the Command Prompt icon in the taskbar and select Run as administrator. This ensures you have the necessary privileges to execute the commands.
In the Command Prompt window, type ipconfig/flushdns and press enter.
After completing the command, you'll see a message indicating DNS Resolver Cache has been successfully flushed.
Close the Command Prompt window.
Relaunch Halo Infinite to see if the error is solved.
4. Use a mobile network
If your PC has problems connecting to your home Wi-Fi, try switching to a different connection, such as your mobile or work hotspot. Switching to a mobile network or another network may help you determine whether the connectivity issue is with your Wi-Fi. If it connects, there's a problem with your Wi-Fi, and you need to troubleshoot and fix it.
🚀Additional fixes
You may also try uninstalling the game completely and installing it again on a different drive for the best results. This may help fix Halo Infinite error retrieving the data center. If you still run into the error, consider contacting Halo Infinite support for help.
Related articles:
Conclusion
This article shows you the fixes that may help solve Halo Infinite could not find a data center error issue. Let us know in the comment box if you know any other methods that may work.