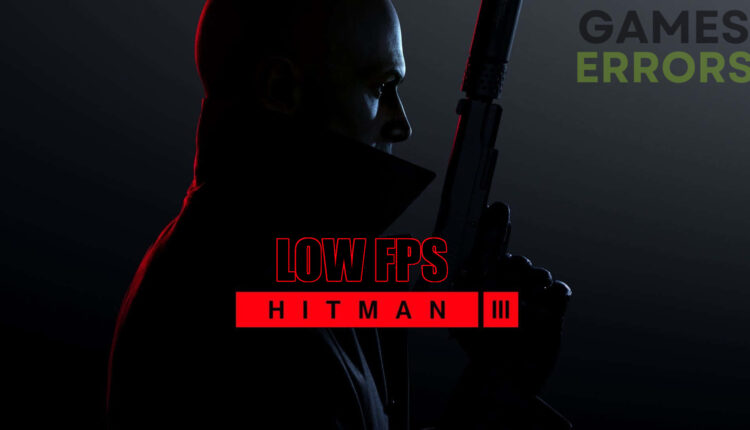 Hitman 3 Low FPS, FPS Drops: How to Make it Run Better
Improve performance using these simple yet effective methods.
X
INSTALL BY CLICKING THE DOWNLOAD FILE
Hitman, one of the most popular stealth action games, offers players an exciting experience as they complete missions as the well-known Agent 47. However, encountering Hitman 3 FPS drops can be quite frustrating and ruin the overall enjoyment. So, in today's article, we will go over the causes behind low FPS in Hitman 3 and provide you with a couple of simple yet effective solutions to help you overcome this issue.
Why is FPS low in Hitman 3?
There are a number of reasons why you may be experiencing FPS drops in this game. One of the most common issues are outdated drivers, video game versions, or even Windows build. However, it can also be caused by dozens of different things such as too many apps running in the background or incompatible hardware. Therefore, check the following section to learn how to fix the issue and get back to gaming in no time!
How to fix Hitman 3 Low FPS issue?
While there are many things you can do to improve performance in Hitman 3, there are 2 pre-checks that you should take a look at before proceeding:
Verify integrity of game files – Faulty or missing game files are often a cause for poor performance in video games.
Check system requirements – Make sure that your PC is powerful enough to run Hitman 3 without any issues.
Once you have ensured that your gaming rig can run Hitman 3 smoothly and the integrity of game files is verified, you can try out some of the following solutions:
1. Update GPU drivers
As outdated video card drivers can have a significant impact on performance, you need to make sure that they are always up-to-date. You can either do it manually or using an updating software. To do so:
Press "Windows" on your keyboard and type "Device Manager".
Expand the "Display adapters" option. 
Right-click your GPU and click on "Update drivers".

Go with the "Search automatically for drivers" option.
Once finished, try running the game again. 
However, to do all of these steps in a single click, you can use a driver updating software such as Outbyte Driver Updater.
2. Close background applications
Quite a lot of apps running in the background are actually hardware-intensive and can consume a lot of system resources. To turn them off, do the following:
Use the "Ctrl + Alt + Delete" shortcut and go to "Task Manager".
Find the apps you want to disable.
Select them one by one and click on "End task".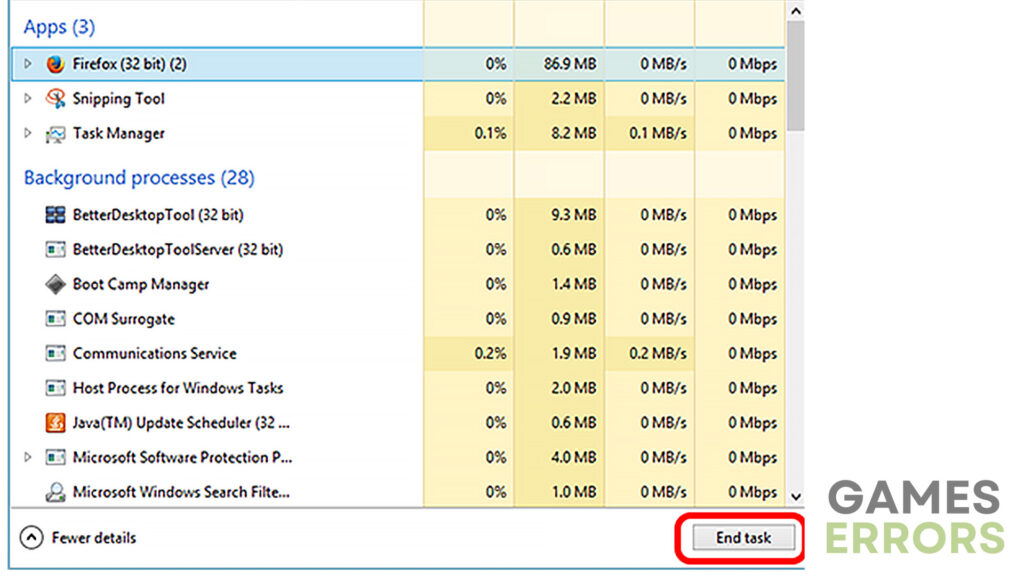 Once you have disabled them, try running Hitman again.
3. Set game priority to high
By changing the game's priority, you can allocate more system resources to Hitman 3. This way you can significantly improve FPS drops and other performance-related issues:
Go to "Task Manager"
Head to the "Details" section.
Find the game and right-click on it.
Set the game's priority to high.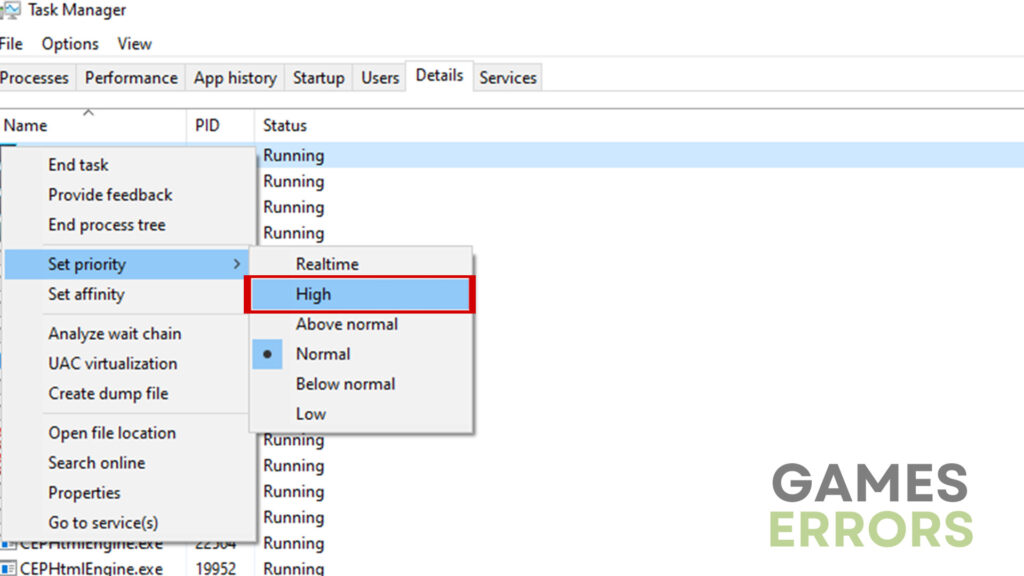 4. Launch in windowed borderless
If your PC barely meets the minimum requirements to run the game, you should try running it in windowed borderless mode. To do that, check out the following:
Open the game's launcher and right-click on the game.
Head to the "Properties" section.
Find the "Launch Options".
In the textbox below enter the following command: – windowed -noborder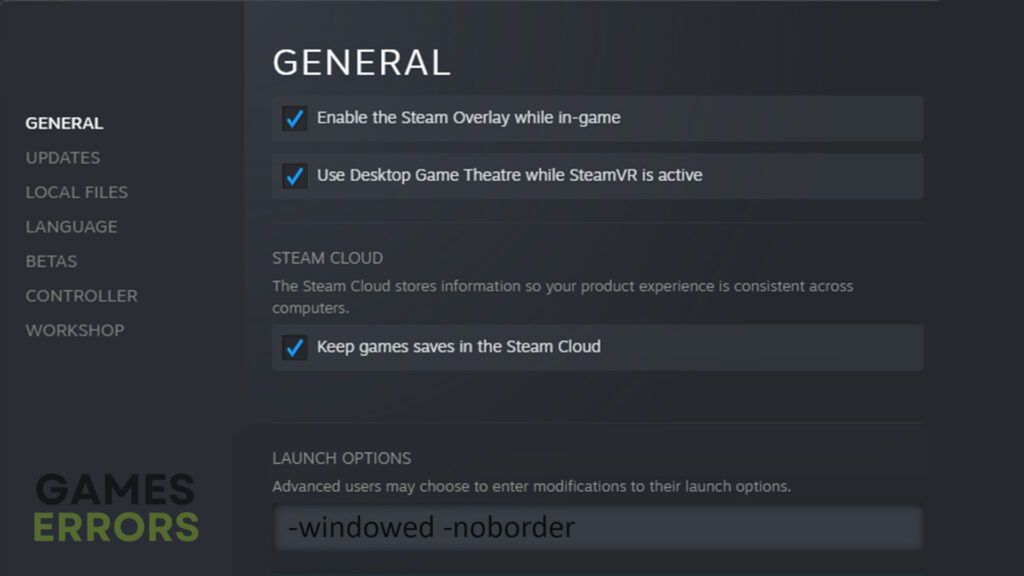 Additional tips on how to improve FPS in Hitman 3
Update DirectX – Outdated DirectX version is very often what causes FPS drops.
Update the game – If you don't have the latest update installed, you may experience FPS drops.
Final Verdict
Experiencing FPS drops in Hitman 3 can be very frustrating. Still, by implementing the solutions mentioned above, you can significantly improve your frame rates and enhance your overall gaming experience. If none of the methods above work for you, reinstalling the game may be your best bet.