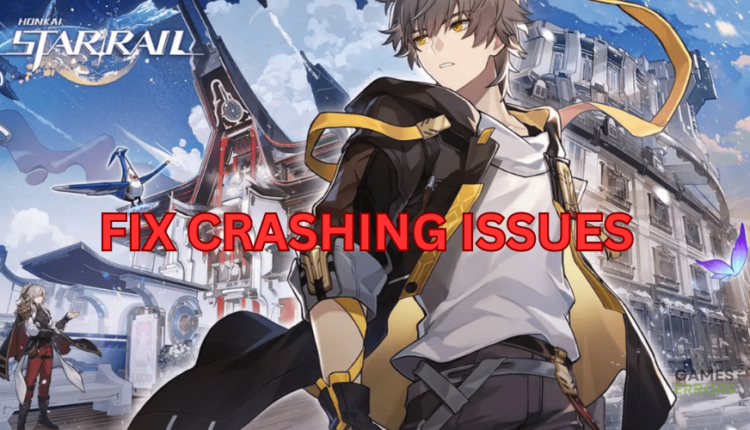 Honkai Star Rail Crashing Problem: Easy Fixes
Don't let the Honkai Star Rail crashing problem ruin your gaming experience by fixing it here 😉.
Honkai Star Rail crashing is a common problem many players face. Most have reported the game crashes right before launch, during startup, or when playing, which can be annoying. If you've encountered this problem, we've compiled a list of fixes that will help resolve the issue. Check the guide out to find workarounds and fixes for the constant Honkai Star Rail crashes.
Why does my Honkai: Star Rail keeps crashing?
The most common causes of crashes in Honkai Star Rail include:
Outdated game launcher or game version
PC, Android, or iOS compatibility issues
Outdated graphic drivers
Unnecessary background running tasks
Firewall or antivirus software blocking
DirectX version problems
How to fix Honkai Star Rail crashing?
Before doing anything, try the following prechecks:
Check system requirements to ensure your PC, Android, or iOs meets the minimin requirements for playing the game.
Disable your firewall or antivirus.
Restart or relaunch the game.
If these don't work, here are foolproof fixes to try:
1. Run the game as an administrator
Running the Honkai Star Rail app file with administrator access can help prevent crashes during launch. Here's how to do this:
Right-click on the Honkai Star Rail application file.
Select Properties and click the Compatibility tab.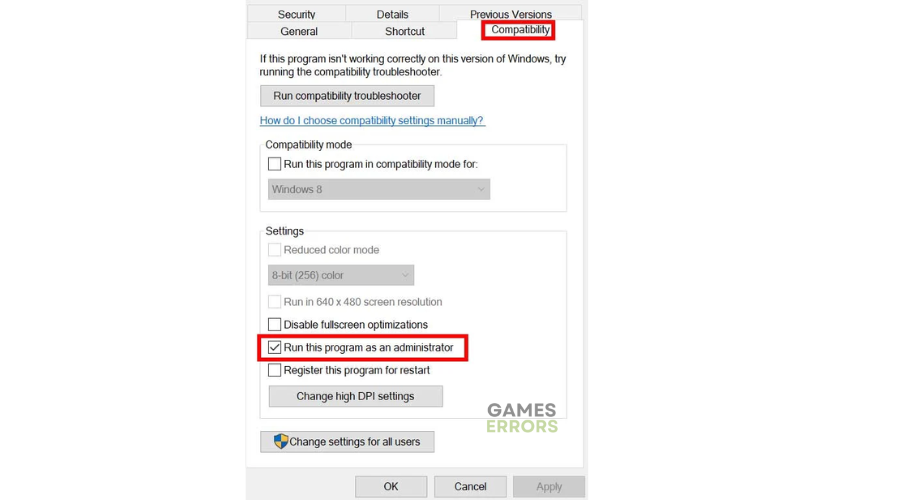 Click the Run this program as an Administrator box.
Select Apply and OK to save changes.
2. Update Graphic Card Drivers
Time needed: 4 minutes
Honkai Star Rail plays best when your PC's GPU has the latest graphics driver. To update your driver, do the following:
Quick access menu

Press the Windows key + X to open the quick access menu.

Open device manager

Navigate to Device Manager and click to open.

Select display adapters

Double-click Display adapters to view your drivers.

Update driver

Right-click on the one you're using and select Update driver.

Find and install drivers.

Select Search automatically for drivers and let your PC find and install drivers.

Reboot

Reboot your PC to apply changes.
Alternatively, you can install Outbyte Driver Updater – a trusted third-party app that helps you update and install your GPU driver automatically and hassle-free.
⇒ Get Outbyte Driver Updater
3. Verify the integrity of game files
If your Honkai Star Rail game files are corrupt or missing, you may encounter problems, including crashes. Follow these steps to verify and repair the game files:
Open Epic Games Launcher
Select Library
You'll see a three-dot icon next to Honkai Star Rail.
Click on it and select Verify.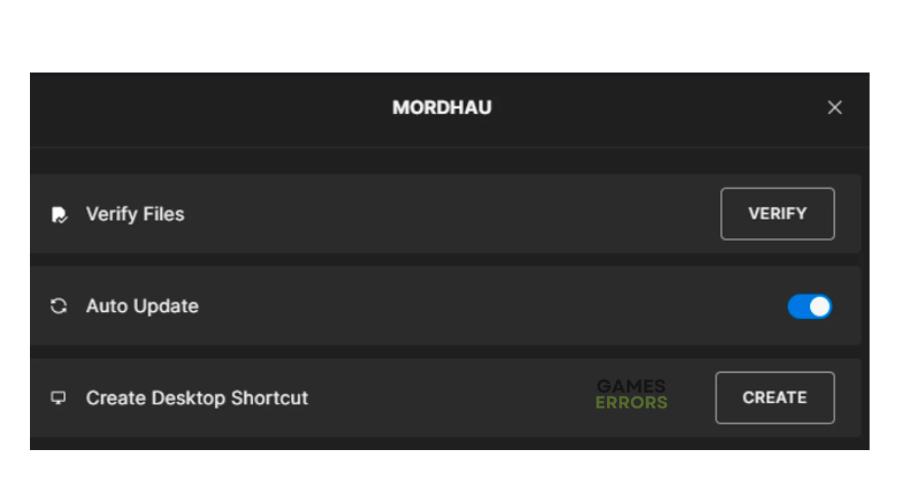 Let the process complete, and restart the game to see if the issue is solved.
4. Adjust power management options
Windows usually runs on the default balanced power mode to save power. Setting this mode to high performance gives the game extra resources to run smoothly.
Click Start Menu, type control panel, and select it.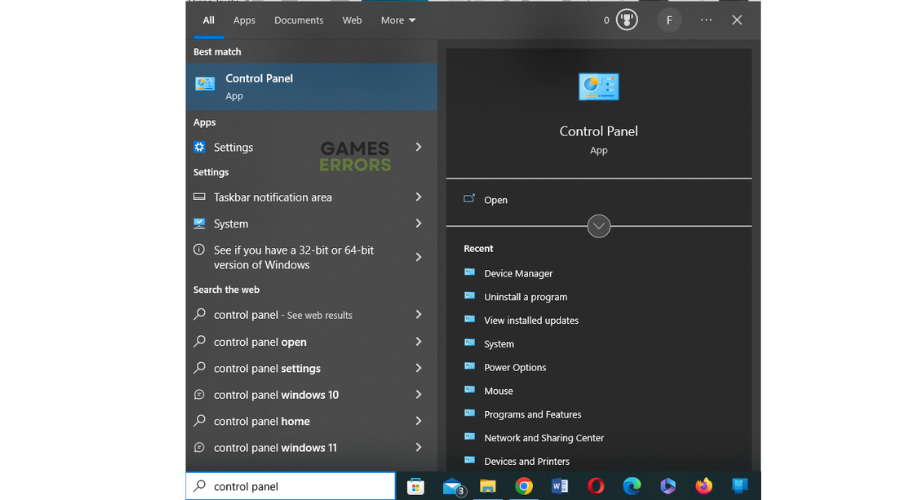 Navigate to Hardware and Sound and choose Power Options.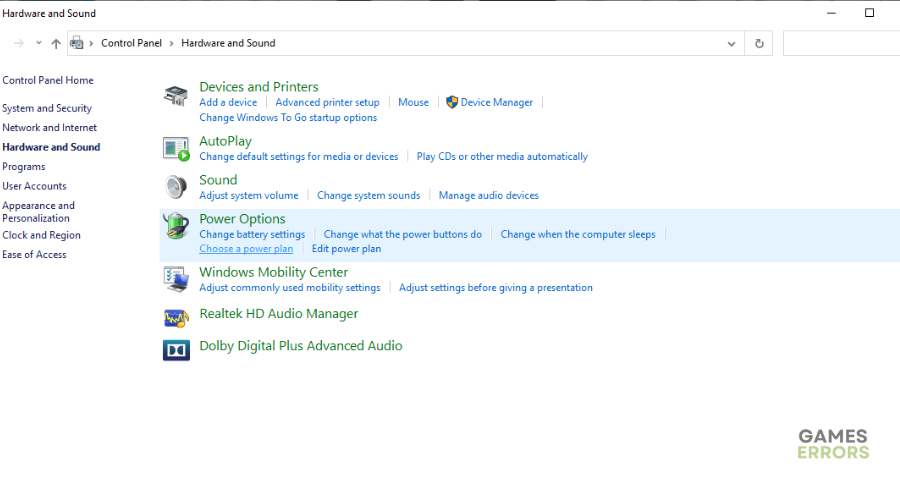 Click on High Performance.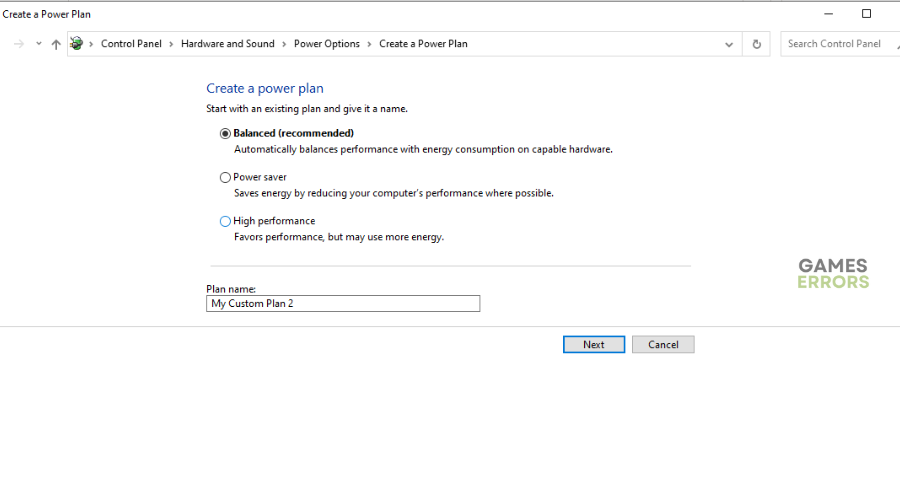 Reboot your PC to apply changes.
5. Update Honkai Star Rail
Using an outdated game patch version can affect how Honkai Star Rail launches and cause crashes. To update your game, do this:
Head over to Library on the Epic Games Launcher.
Click the three-dot icon next to Honkai Star Rail.
Turn on the Auto Update icon.
This process will automatically install the latest version of the Honkai Star Rail game.
Relaunch the game to see if the issue is solved.
6. Clear Cache
For mobile devices, clearing the cache can help the game launch and prevent crashing. Here's how to do this:
For Android mobile players:
Navigate to Settings and choose the Apps settings.
Click on Manage Apps and look for Honkai Star Rail.
Choose Clear Data and Clear Cache.
Launch the game to check if the crashing problem is solved.
For iOS mobile players:
Navigate to Settings.
On the application list, scroll and click on the Honkai Star Rail app.
Head to Settings and click on Reset Cache.
Launch the game to check if the crashing problem is solved.
Conclusion
The newly launched Honkai Star Rail has quickly become a gamer favorite, but the constant crashing is frustrating. Luckily, these simple and easy fixes can help eliminate the problem.
If you're interested, learn how Honkai Star Rail Seele Banner Crosses $20 million in revenue. Feel free to leave any questions, comments, or additional solutions below.