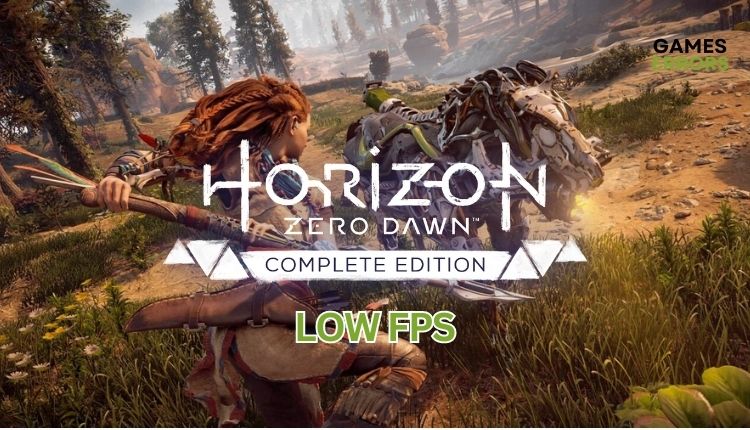 Horizon Zero Dawn Low FPS: How to Boost Performance
If you don't want a slideshow in Horizon Zero Dawn, check out our tips for smooth gameplay. 🎯
Like the previous games of the Dutch Guerilla Games (Killzone series), Horizon Zero Dawn was a total PlayStation 4 exclusive in 2017, whose appearance on alternative platforms (PC) players did not expect until mid-2020. The low FPS, a nightmare for any real gamer, can reduce your gaming experience in Horizon Zero Dawn. But don't worry; we have prepared this guide that will help you boost FPS in Horizon and increase the game's performance so you can enjoy it smoothly.
Why am I getting low FPS in Horizon Zero Dawn?
When playing Horizon Zero Dawn, you may encounter a low FPS issue, resulting in jerky, choppy, and stuttering gameplay that resembles a slideshow. Low FPS can occur for several main reasons:
Your PC doesn't meet the game's recommended system requirements
Outdated GPU driver
Unnecessary apps running in the background
Wrong power plan
Overlay apps issues
Demanding in-game graphic settings
Corrupt game files
How do I fix low FPS in Horizon Zero Dawn?
To begin with, we recommend following these more uncomplicated steps before attempting our troubleshooting suggestions:
Check if your PC meets the recommended system requirements. You may need a hardware upgrade (GPU, RAM, CPU, etc.)
Close any unnecessary heavy tasks running in the background (like multiple downloads simultaneously or apps like VPN, P2P, Office, Photoshop, etc.)
Restart the game launcher or your PC.
If you are still encountering a low FPS issue in Horizon Zero Dawn even after conducting initial checks, you may want to try the following steps:
1. Update your GPU driver
An outdated GPU driver can lead to the game crashing, freezing, lagging, failing to launch, low FPS, etc. We recommend updating your GPU driver if Horizon Zero Dawn has a low FPS. Do the following:
1. Right-click on the Windows Start Menu and choose Device Manager.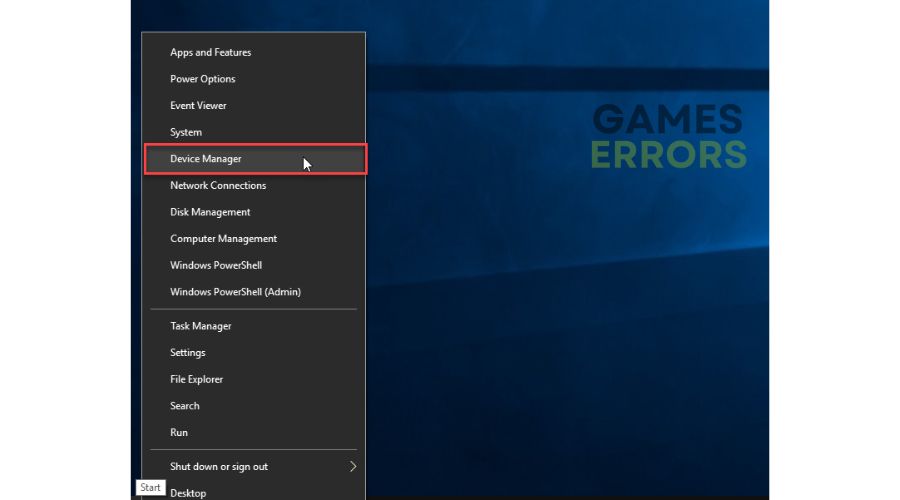 2. Double-click to expand Display adapters. Right-click on your GPU and click Update driver.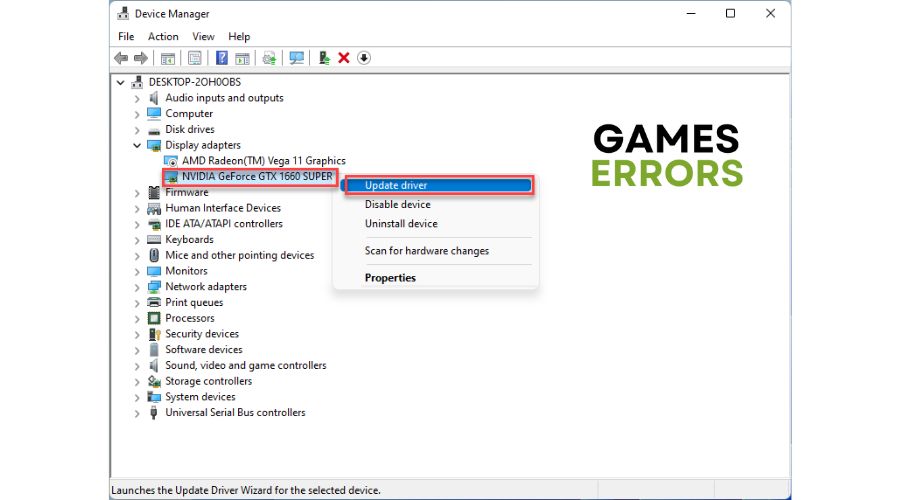 3. Choose Search automatically for drivers and wait for Windows to complete the update.
ℹ️ Keeping your Windows system drivers up-to-date can be tedious, but don't worry; we've got you covered. Introducing Outbyte Driver Updater – a reliable and efficient tool that automatically updates your drivers as soon as a new version is released. With Outbyte Driver Updater, you can say goodbye to the hassle of scouring the internet for genuine drivers or manually updating them through a device manager.
⇒ Get Outbyte Driver Updater
2. Set the game to high priority
Check if you have other demanding programs running in the background. If you are sure that your graphics card is not under heavy load, apply High Priority to tell your operating system to allocate more resources to Horizon Zero Dawn.
1. Launch Horizon Zero Dawn and open Task Manager while in-game (press CTRL + SHIFT + ESC simultaneously).
2. Go to the Details tab and find the main process of the game.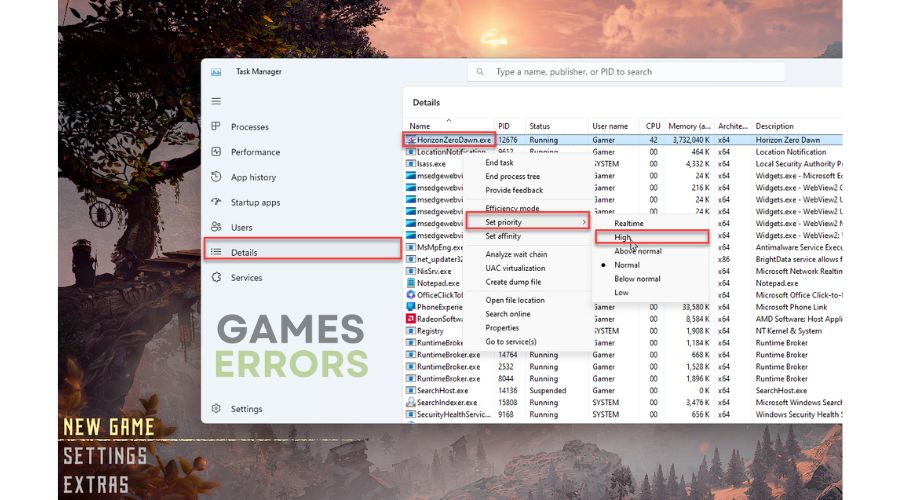 3. Right-click on Horizon Zero Dawn and Set Priority to High.
4. Go to Game Settings and set Display Mode to Fullscreen.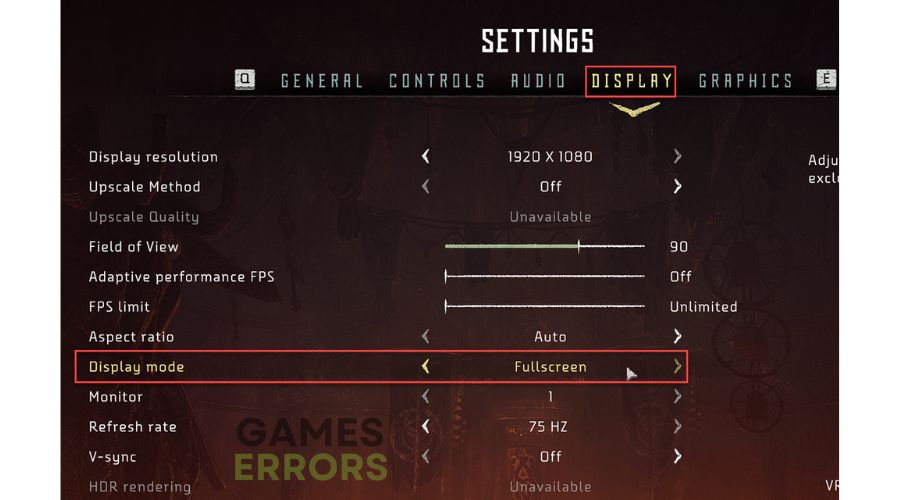 5. Restart the game and check for FPS changes.
3. Disable overlays
The overlay feature consumes resources from your PC and can significantly impact GPU and other resources. Temporarily disable the overlay in Steam, Discord, Xbox Game Bar, etc., to see if this solves your performance issues. To disable the Xbox Game bar, do the following:
1. Right-click on Windows Start and choose Settings.
2. Click on the Gaming section.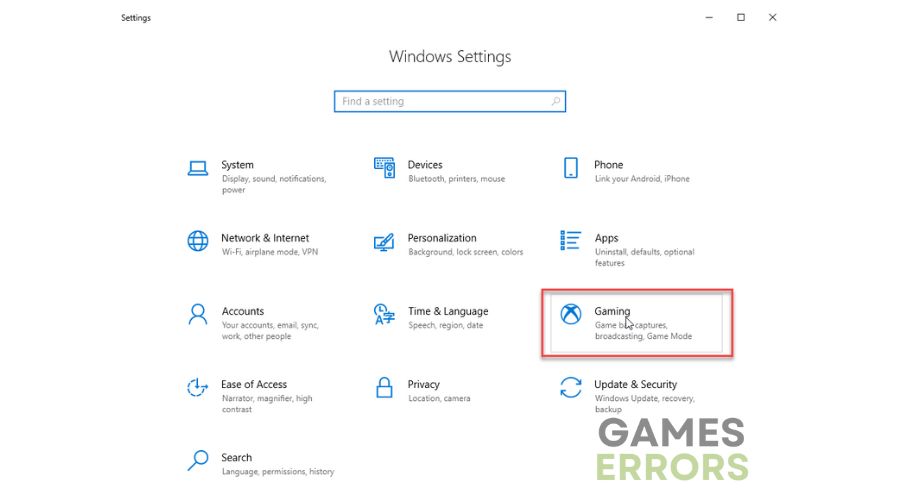 3. Make sure the Xbox Game Bar toggle is set to Off.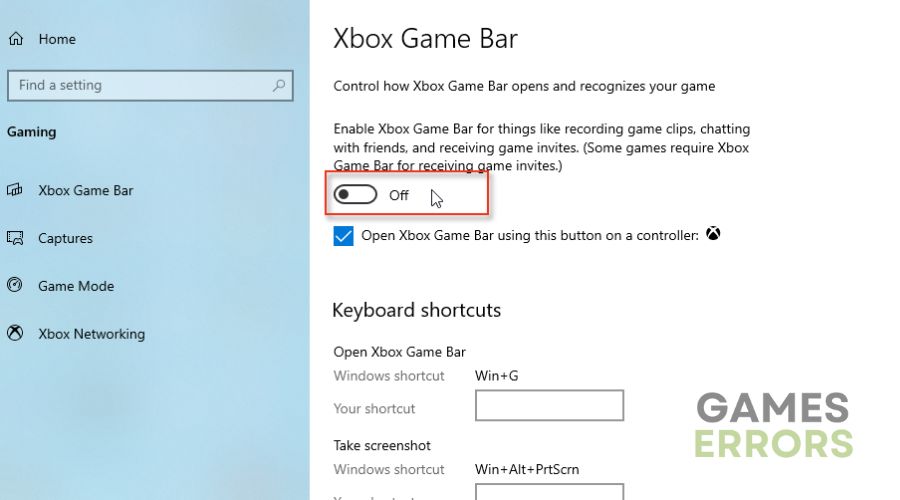 4. Select Captures and toggle Off Background recording.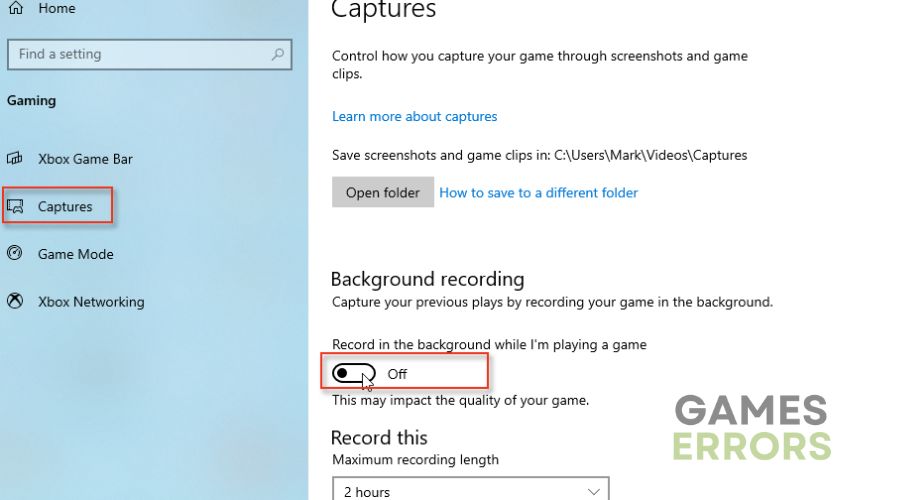 4. Adjust in-game settings
Time needed: 3 minutes
Adjusting the graphics settings can often be a simple solution if experiencing low FPS in Horizon Zero Dawn. Even if your PC meets the recommended hardware requirements and high graphics settings don't seem challenging, it's worth lowering them. It's essential to remember that Horizon Zero Dawn may not be optimized well for the PC platform.
Launch Horizon Zero Dawn

Select Settings from the main menu.

Select Display

Set Display resolution 1920 x 1080, Field of View 90, Adaptive performance FPS Off, V-sync Off, Anti-aliasing TAA, Motion blur Off.

Select Graphics

Now choose only Preset: Favor Performance.
👉Extra steps
Do you still have a low FPS in Horizon Zero Dawn? Here are some additional options to consider:
Update Windows to the latest version.
Update DirectX, .NET Framework, and VCRedist.
Temporarily disable Windows Firewall and Virus&Threat Protection.
Ensure you have the latest version of Horizon Zero Dawn (update the game).
Ensure you have enough space in your disk drive (also empty the Temp folder).
Reinstall the game.
Conclusion
We hope our solutions have successfully resolved the low FPS problem you encountered while playing Horizon Zero Dawn. If you have any further inquiries or recommendations, feel free to leave them in the comments section below.