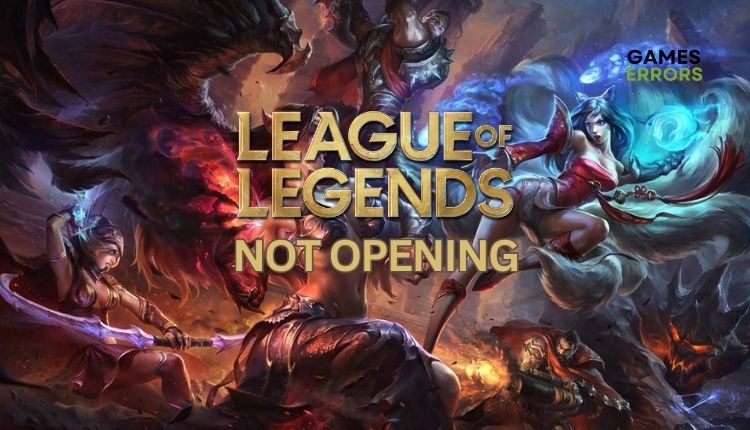 League of Legends Not Opening: How to Fix It
We know how to fix it if League of Legends is not opening. ✅
League of Legends (LoL) is one of the first major free-to-play and multiplayer online battle arena (MOBA) games. The game features various champions, progression reward systems, and an intense strategic team approach. Even though LoL has a long history, there are still problems that can prevent you from continuing to play. One such issue is when League of Legends not opening or becomes unresponsive. Don't worry, though, because we've created this guide where we'll give you helpful tips to solve the problem.
Why my League of Legends is not opening?
There are various reasons why your League of Legends is not opening. Some of the most common causes include problems with the game's servers, issues with your internet connection, corrupted game files, outdated graphics drivers, excessive background processes, and problems with your Windows Firewall. To resolve this issue, you will need to try our troubleshooting methods.
How do I fix it when League of Legends is not opening?
Before we move to our troubleshooting tips, do these basic steps first:
Verify if your PC meets the minimum system requirements.
Check the League of Legends game server status. You must wait if the server is currently undergoing scheduled maintenance or if a problem is being fixed.
Run the game as an administrator.
Restart the game or your PC.
If your League of Legends is still not opening, do the following:
1. Update GPU driver
If you're experiencing issues with your games, it's possible that outdated graphics drivers could be the leading cause. To fix this, we suggest updating your drivers:
1. Right-click on the Start Menu and choose Device Manager.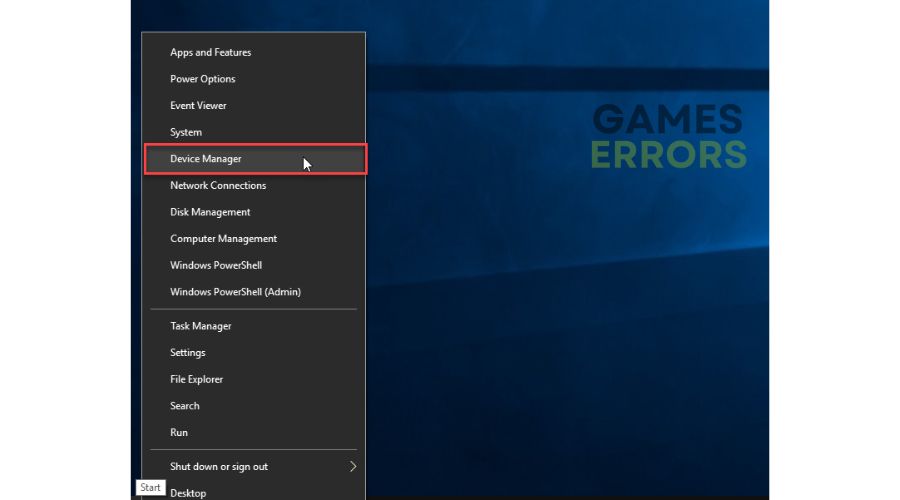 2. Double-click on Display adapters to expand it.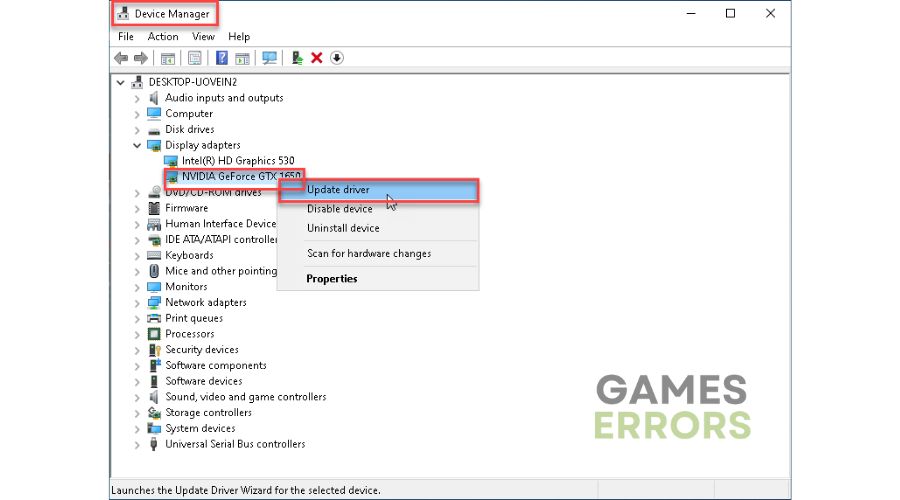 3. Right-click on your GPU and click Update driver, and then choose Search automatically for drivers.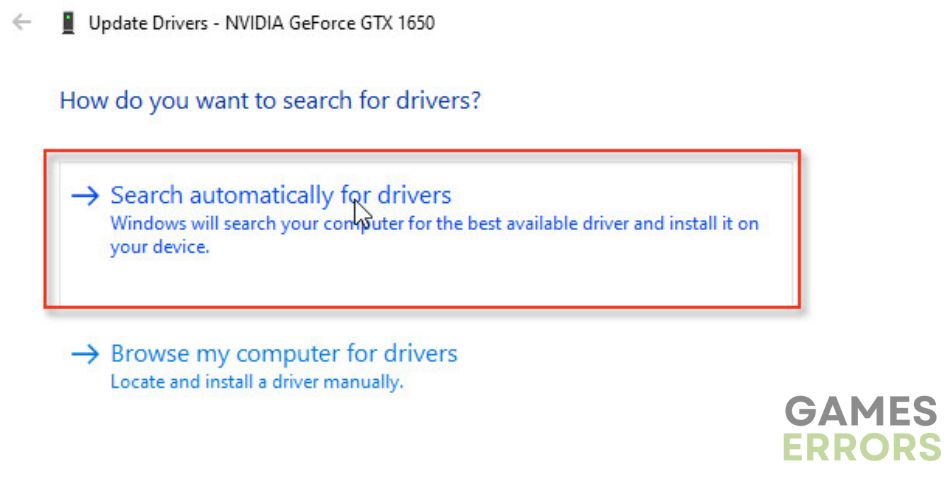 4. System will automatically check for an available update; if there is a new version, it will automatically download and install it.
5. Restart your PC and run the League of Legends to check if the opening issue is gone.
If you haven't found any new updates after manually checking, visit the official websites of AMD, NVIDIA, or Intel to check and download the most recent version.
There is a more straightforward method for updating all your system drivers through the Outbyte Driver Updater tool. This efficient tool helps save time and eliminates the need to question if your drivers are up-to-date.
⇒ Get Outbyte Driver Updater
2. Allow League of Legends through Windows Firewall
League of Legends is not opening because of your Windows firewall. You need to set an exception for the game and allow it to function normally. Here's how to do it:
1. Right-Click on the Start Menu, click on Settings, then Update & Security.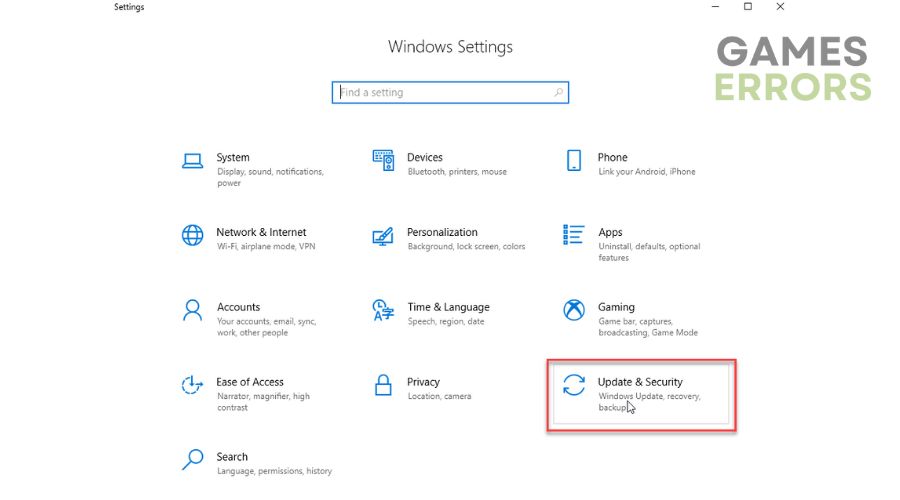 2. Select Windows Security from the left-hand menu and click Firewall and Network Protection.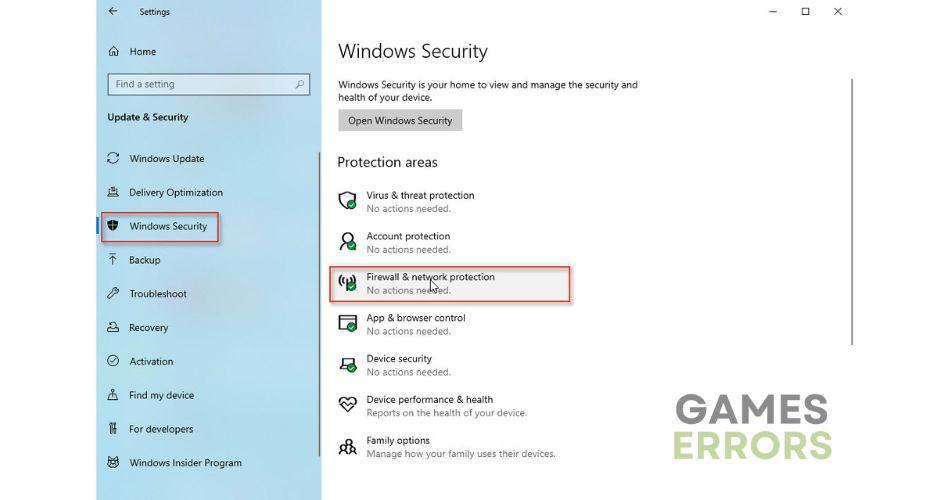 3. Click on the Allow an app through the firewall option.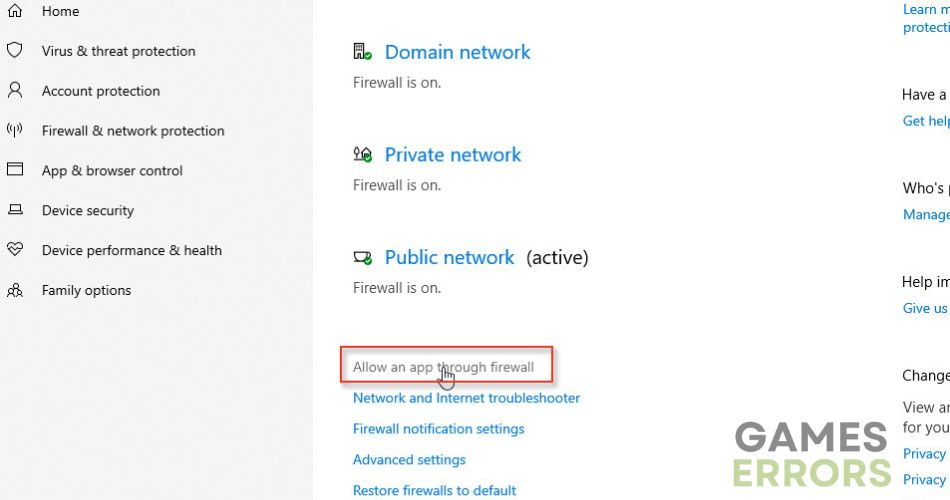 4. Select the Change Settings button and Allow Another App.
5. Use the Browse option to add the League of Legends to the firewall.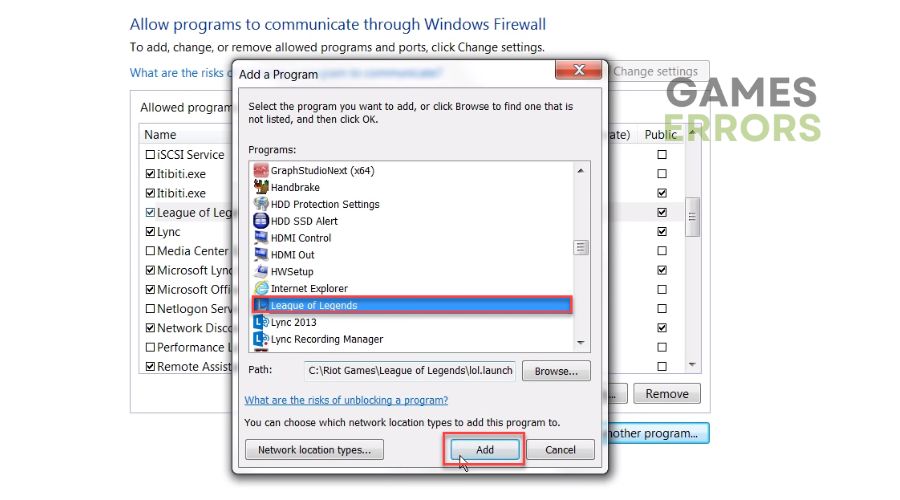 3. Repair the game files
One or more game files may be corrupted or missing, which can cause the League of Legends not to open. We recommend that you resolve the issue as follows:
1. Open the Riot client.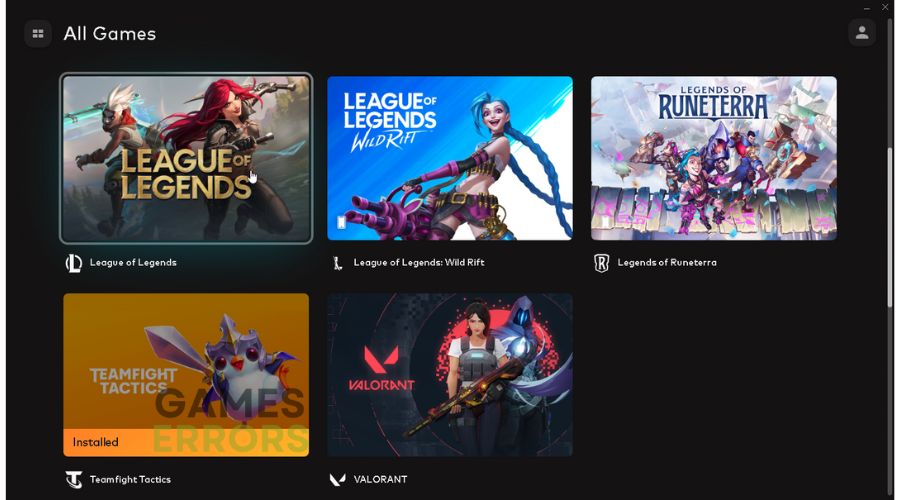 2. Select League of Legends, then click on the user icon in the upper right corner.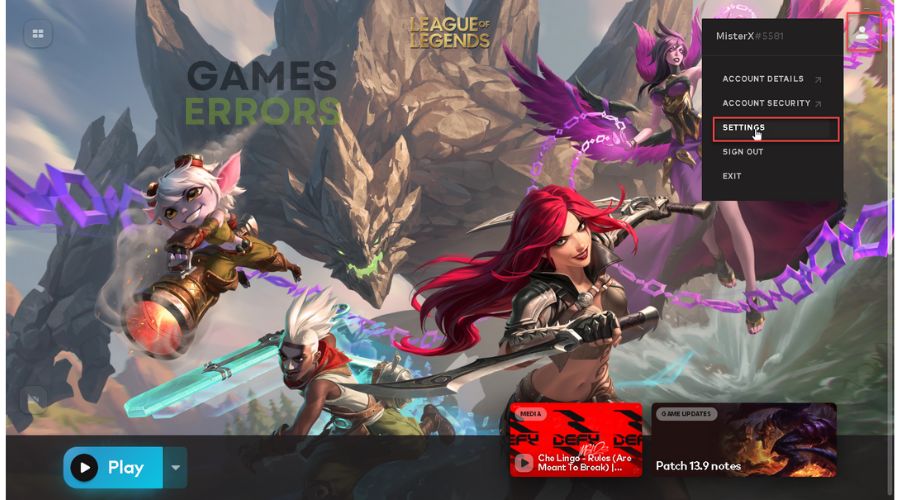 3. Select Settings from the user menu.
4. Click the Repair button and wait until the process is finished.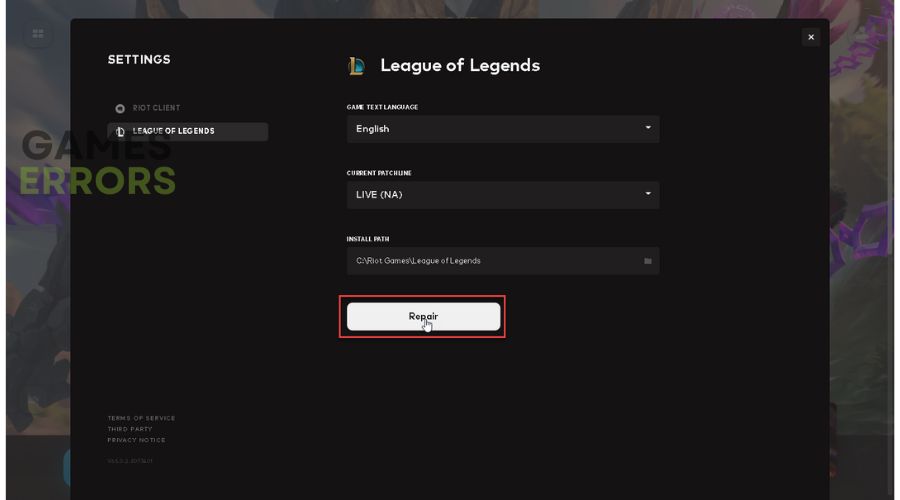 4. Delete Config and Logs folders
Time needed: 2 minutes
Sometimes, if there is a problem with the user.cfg file, League of Legends won't open on Windows. To solve the problem, you can delete the User and Logs folders of the game, which will be recreated when you relaunch the game.
Close game process

Press the Ctrl+Shift+Esc keys to open the Task Manager. Select the Details tab. Right-click each League of Legends and Riot-related process and select End Task.

Navigate to the game folder.

Go to the following path: "C:\Riot Games\League of Legends" and locate Config and Logs folders.

Delete Config and Logs folders

Right-click on Logs and Config folders and click Delete.

Launch League of Legends

Now check if League of Legends is opening or not.
Extra steps:
If you have followed all the previous steps and League of Legends is still not opening, here are some additional options to consider:
Update Windows to the latest version.
Close all unnecessary apps running in the background, like antivirus, P2P, Office, VMware, etc.
Run the game from the installation directory folder.
Reinstall League of Legends.
Related articles:
Conclusion
We hope the above solutions have helped you fix when League of Legends is not opening. Leave any questions, comments, or other solutions to the problem in the comment section below.