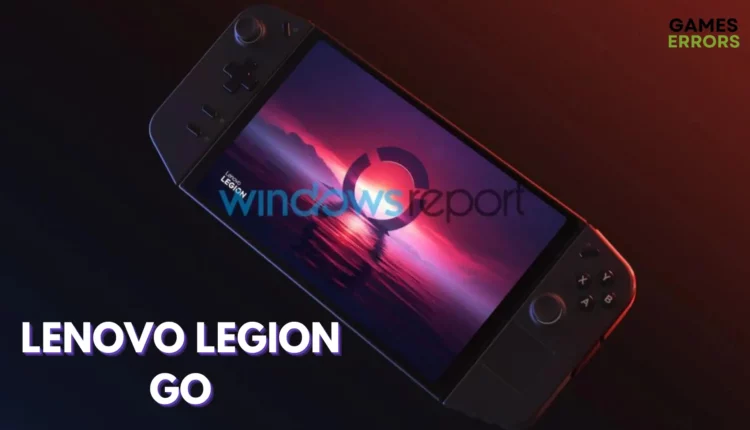 Lenovo Legion Go First Look – What We Know
There's a lot of buzz about the Lenovo Legion Go. Here, you will find the in-depth details of this product, including features, specs, release date, etc. 🎮
The handheld game console industry has become more than interesting lately. According to the latest leak, a new contender – Lenovo Legion Go, is about to try to conquer the handheld king title. It will compete directly against the existing Asus Rog Ally, Steam Deck, and other consoles.
Below, you'll find out everything we've uncovered so far in terms of specs, release date, leaked images, and more!
To top it all, we'll also compare the Lenovo Legion Go with the most popular existing handheld game consoles on the market.
Lenovo Legion Go – What do we know?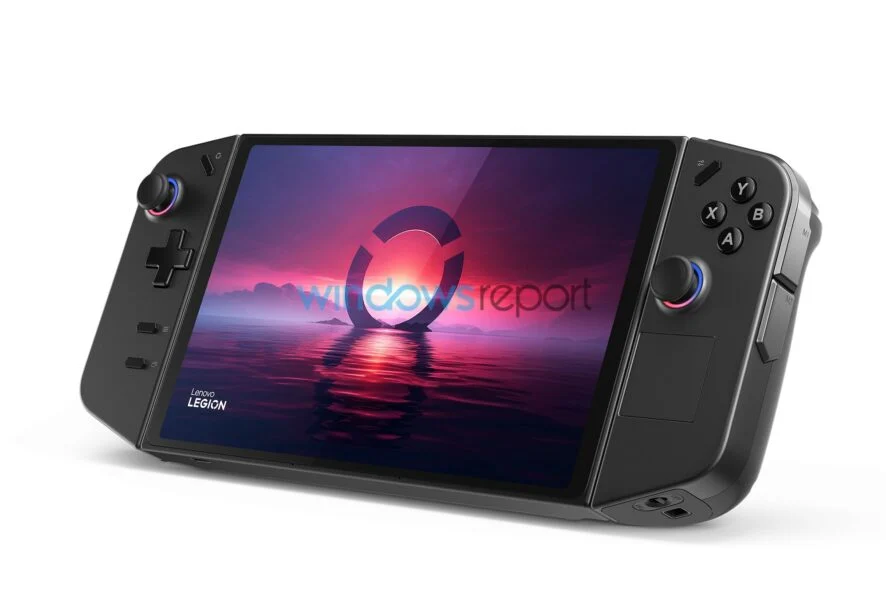 Rumors say that Lenovo is working on a new game console that aims to provide the best overall experience compared to the existing ones. It's not another rumored device like Legion Play. Our team has got some exclusive images that showcase the new handheld console.
Judging by the leaked images, Legion Go will have a sleek design and a very usable layout.
The device has two USB-C ports on top and bottom. There will be a micro-SD card slot as well. Besides, all must-have buttons like volume up and down will also be there.
Additionally, it will feature stereo speakers, located on the top of the handheld. There will be also two microphones at the bottom of the Legion Go. Lenovo's new console will also feature a 3.5mm combo audio jack.
One interesting feature is the mouse-like wheel. located on the right joypad. Most likely, it will be used for scrolling much faster and more efficiently. There will also be an FPS mode switch button, on the same joypad.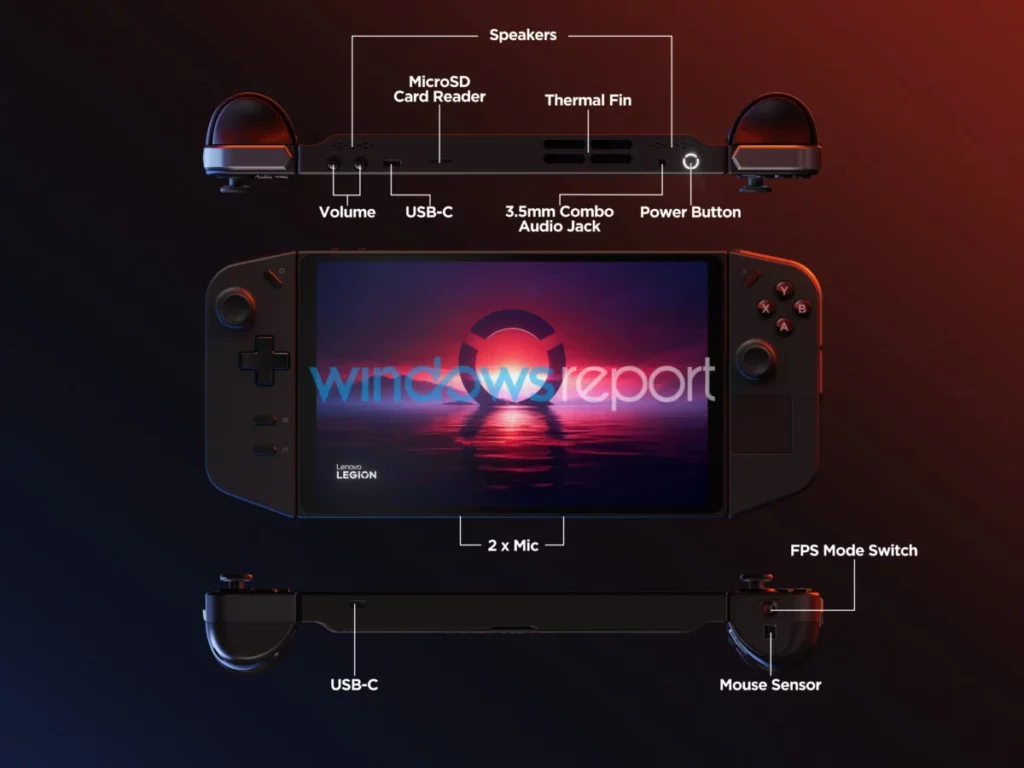 There will be a total of 18 buttons on both joypads, a touchpad, a mouse wheel, a D-pad, and two thumbsticks.
The rumored specification details prove that it will be a robust console capable of providing an immersive gaming experience.
Lenovo Legion Go specs
There is no official announcement regarding the Legion Go specs. However, according to inside information from Windows Report, it will have a very powerful APU and GPU that is capable of providing better gaming performance even with high resolution.
Like the Rog Ally, Lenovo's Legion Go will also run on Windows 11. For a better gaming experience, memory is essential. We have no data on how much memory it will have yet, but it's more likely to be around 16 GB or more.
The screen display size is more likely to be 8 inches, and according to the rumors it will run on AMD Phoenix 7040 series chipset, which can operate on 15W or even low power.
Here are the leaked specifications of Legion Go at a glance:
Architecture: AMD Zen4 & RDNA3
APU: AMD Phoenix-based 8C/16T up to 5.1 GHz
Soc GPU: AMD iGPU 12CU @2.7 Ghz
Display: 8″ 1920*1080
OS: Windows 11
Lenovo Legion Go release date
Lenovo's Legion Go release date is not officially confirmed yet.
However, similar devices like Steam Deck is already dominating the market and the new ROG Ally has already arrived. That said, we can estimate that Lenovo's handheld game console may arrive within 2023 or the first quarter of 2024. Most rumors claim we'll see the first Legion Go at IFA.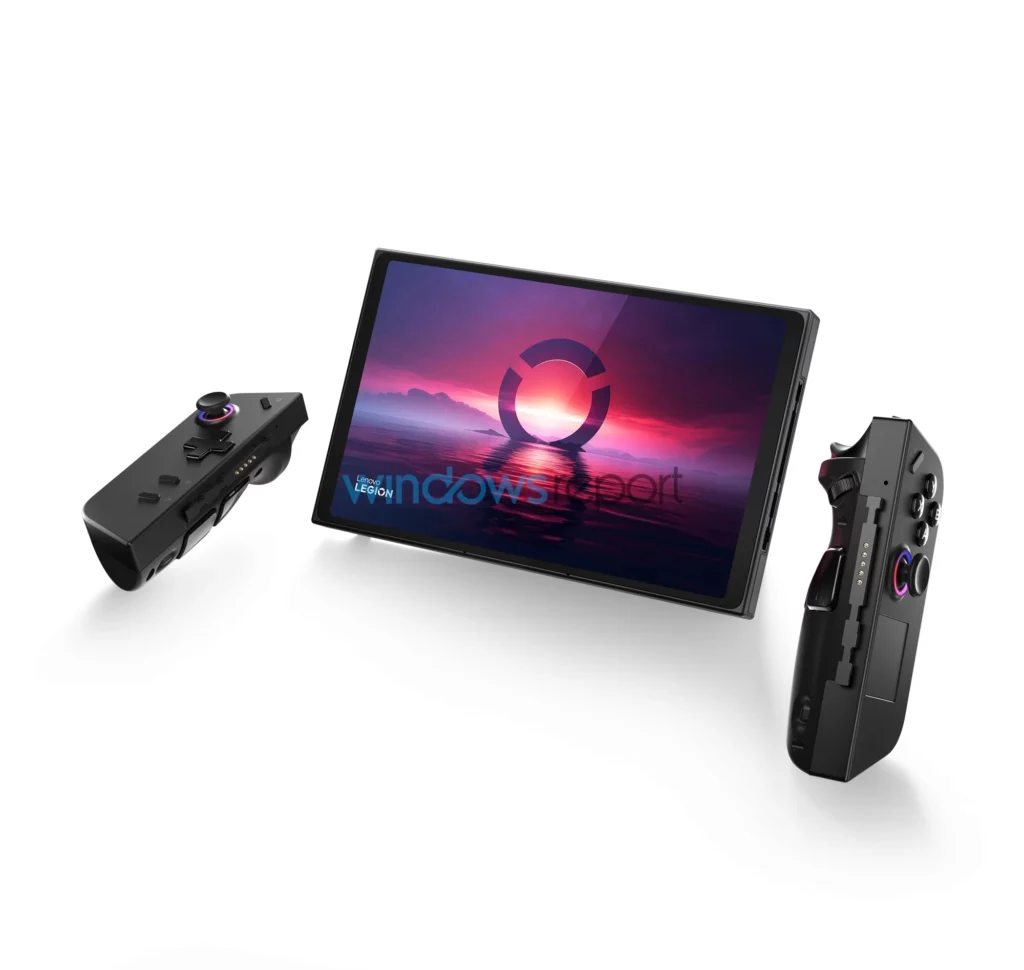 The release date can be even later, but that's not likely to happen as it will give Steam Deck and ROG Ally more breathing space to get the user base. So, Lenovo might be more tactful for Legion Go's launch.
Lenovo Legion Go vs. other handheld consoles
Although the official announcement is yet to come. Still, if we take into account the leaked specs, we can easily compare the Lenovo Legion Go vs the Steam Deck, Asus ROG Ally, Nintendo Switch, Ayaneo 2, and OneXPlayer 2. Since they are the current market leaders, let's see how Lenovo's new handheld will compare against them.
Here is a comparison table for your convenience:
Feature
Lenovo Legion Go
Asus Rog Ally
Valve Steam Deck
Nintendo Switch
Ayaneo 2
OneXPlayer 2
Picture
Architecture
AMD Zen4 & RDNA3
AMD Zen4 & RDNA3
AMD Zen2 & RDNA2
ARM Cortex-A57
AMD Zen 3+
AMD Zen 3+
Processor
AMD Ryzen Z1 Phoenix-based 8C/15T up to 5.1 GHz
Ryzen Z1 Extreme
8C/16T,5.1 GHz
Ryzen Z1
6C/12T, 4.9 GHz
AMD Van Gogh 4C/8T up to 3.5 GHz
NVIDIA Custom Tegra processor, 1.02 GHz
AMD Ryzen 7 6800U, 8C/15T, 4.70 GHz
AMD Ryzen 7 6800U, 8C/15T, 4.70 GHz
SoC GPU
AMD iGPU 12CU @ 2.7 GHz
AMD iGPU 12 CU @ 2.7 GHz
4CU @ 2.5
AMD iGPU 8CU @ 1.6 GHz
Nvidia Maxwell, 768 MHz
Radeon 680M, 2.2 GHz
Radeon 680M, 2.2 GHz
SoC TDP
Around 15W
9-30W
4-15W
6W
15-28W
15-28W
External GPU
TBC
ROG XG Mobile (Up to RTX 4090)
N/A
N/A
N/A
N/A
Memory
TBC
16GB LPDDR5-6400
16GB LPDDR5-5500
4GB LPDDR4, 1600
16GB, 32GB LPDDR5, 6400
16GB, 32GB LPDDR5, 6400
Storage
TBC
512GB/256GB
512GB/256GB SSD
64GB eMMC
32GB/64GBeMMC
1TB, 2TB NVMe PCI-E Gen 4.0
1TB, 2TB
Display
8″ 1920×1080
7″ 1920×1080
7″ 1280×800
7″ 1280×800
7″ 1920×1080
8.4″ 2560×1600
Battery
TBC
40 Whr
40 Whr
4310mAh
50.25Wh
65.5Wh
OS
Windows 11
Windows 11
Steam OS
Nintendo Switch system software
Windows 11
Windows 11
After comparing Legion Go, we can see that it is more likely to be a very promising product. With a powerful processor, display, and graphics power, this device may give you an immersive gaming experience. Even though the RAM and storage options are still unknown, these are not going to be lower than your expectation. Otherwise, the Legion Go doesn't stand a chance versus the fierce competition.
Lenovo is going to use the latest Zen4 architecture-based chipset. The latter can make this small portable gaming device more energy efficient compared to the established items in the market. But, the whole thing also may depend on the battery capacity, which is still a mystery.
Lenovo had got enough time to analyze the market, so chances are the latest product will be a decent competitor. The console is surely going to make waves in the handheld gaming market. After all, stiff competition can be a good advantage for the end users.