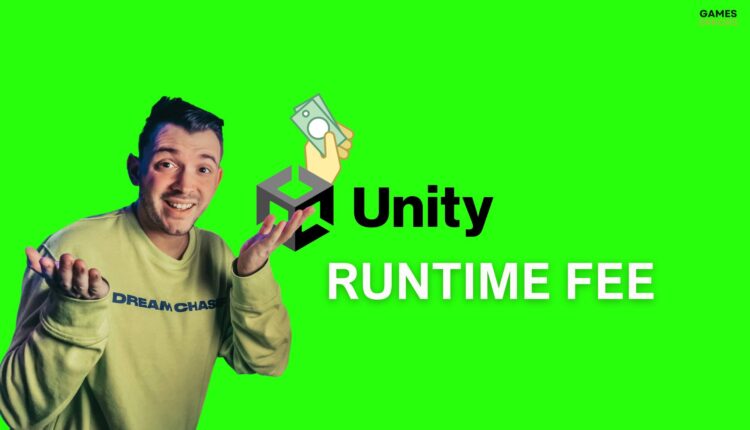 Unity's Game-Changer: Introducing Runtime Fees for Developers
Unity's Cash Play: Game Installations Get Priced In 🤑
In a bold move that's set to reshape the landscape of game development, Unity Technologies has unveiled plans to introduce a Unity Runtime Fee, effective from January 1, aimed at game developers using its Unity Engine. The fee will be imposed on games that have surpassed specific revenue and installation milestones in the past year and over their lifetime.
📊 Tailored Thresholds for Unity Users
Unity's decision will affect developers differently based on their subscription tier. For Unity Personal and Unity Plus users, the fee will kick in once their games cross the $200,000 revenue mark annually or when they accumulate 200,000 lifetime installations. On the other hand, Unity Pro and Unity Enterprise account holders will face the fee if their games achieve $1 million in yearly revenue or amass 1 million lifetime installs.
📉 Varied Fees, Emerging Market Relief
The fees themselves will also differ based on the subscription tier. Unity Personal developers will shoulder the highest cost, paying $0.20 for each installation beyond their threshold. In contrast, Unity Enterprise accounts will pay the least, with a fee of $0.01 for every installation exceeding 2 million.
Developers in emerging markets will find some relief, as Unity Personal accounts will be charged $0.02 per installation above the threshold, while Enterprise accounts will pay just $0.005 per installation.
| New Installs | Unity Personal and Unity Plus | Unity Pro | Unity Enterprise |
| --- | --- | --- | --- |
| 100.000 | 20000$ (0.2$/install) | 15000$ (0.15$/install) | 12,500$ (0.125$/install) |
| 500.000 | 50000$ (0.2$/install) | 37500$ (0.075$/install) | 30000$ (0.06$/install) |
| 1.000.000 | 100000$ (0.2$/install) | 30000$ (0.03$/install) | 20000$ (0.02$/install) |
| 1.500.000 | 300,000$ (0.2$/install) | 45,000$ (0.03$/install) | 30,000 (0.02$/install) |
Prices Per X Number of Installations
As you can see from the table above, the fee caps at 1 million installations. However there is a considerate difference between the Unity Personal and Unity Enterprise. Additionally according to an article on Unity
Unity Personal: Free However, there is a requirement 'Revenue or funding less than $100K in the last 12 months'
Unity Pro: Annual prepaid pricing will be $2,040/yr | Monthly paid plans $185 
Unity Enterprise: Annual prepaid pricing Around $3,000/yr, could be more or less it is not specified
Unity Industrial Collection: Annual prepaid pricing $4,950 | Monthly paid plans $450
Existing Games Not Exempt
Unity's announcement also includes a surprise for developers with existing games. Any previously released game built on Unity that meets the threshold criteria will also be subject to the new Runtime Fee starting January 1.
No Impact on Non-Gaming Apps
Crucially, Unity emphasized that this fee structure will not affect non-gaming applications developed using the Unity Engine.
In explaining their decision, Unity Technologies stated, "We chose this because each time a game is downloaded, the Unity Runtime is also installed. Also, we believe that an initial install-based fee allows creators to keep the ongoing financial gains from player engagement, unlike a revenue share."
The company also pointed out that its Runtime code is downloaded billions of times monthly, indicating the widespread use and adoption of its engine.
📣 Developer's Decisions Regarding Unity Runtime Fee
It is no secret that many of our favorite titles are going to be affected by Unity's decision, especially the free-to-play ones. Additionally, indie games will be the ones to suffer most because many of them use Unity.
Just starting Developers are already thinking of delaying their games and switching to other gaming engines. Some developers are saying that they are going to sell a limited number of copies. However, this won't be a solution because Unity will set the download limit for any type of download, which means that pirated copies of the games will also count towards the 200K install threshold.
🎯 Top 10 Major Games Affected by Unity Runtime Fee
The following 10 games are the ones that are going to suffer most from this decision. They are already well-known games with impressive revenue and high download rates.
Marvel Snap
Pokémon GO
Fall Guys
Cuphead
Pokémon Brilliant Diamond and Shining Pearl
Hollow Knight: Silksong
Even if the overall Unity Fee situation is a mess for some, the Cult of the Lamb developers made use of this opportunity to announce the closing of their game in a tweet, which was only a way to sell more copies of the game, and additionally, they said that even if it will take a while, they are going to change the engine and launch the brand new update.
💥 Unity Plus Retirement
In addition to the Runtime Fee announcement, Unity Technologies revealed plans to retire its Unity Plus subscription tier. Existing Plus subscribers will be given the opportunity to upgrade to Unity Pro for a year at the current Plus subscription price.
As Unity forges ahead with this bold move, the industry will be watching closely to see how it impacts the world of game development and the financial dynamics between developers and the Unity Engine provider.
Final Thoughts 💬
Unity's decision to implement a Runtime Fee is a significant shift in how we budget for game development. While it adds a new layer of financial planning, it also gives developers a clearer path to budget for engine usage. It's a reminder that the gaming industry is constantly evolving, and as developers, we need to adapt to these changes. Ultimately, it will be interesting to see how this impacts the quality and innovation in Unity-powered games as we navigate this new terrain together.