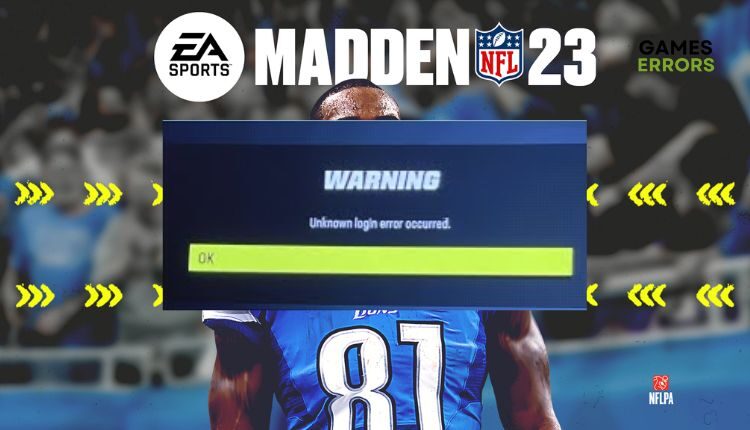 Madden 23 Unknown Login Error: Quick and Lasting Fixes
Are you facing Madden 23 unknown login error? Don't wander around for a fix; we have it right here 🏈
X
INSTALL BY CLICKING THE DOWNLOAD FILE
Madden NFL 23 is good old American football, and all fans must have it in their gaming collection. However, the new version of the game does not bring anything revolutionary compared to the previous editions. Old players will be fine with the game mechanics and interface. However, Madden 23 has had various bugs and performance issues since its release last year. Although EA tries to release patches frequently for observed errors in the game, you may still encounter multiple problems, like the Unknown Login error in Madden 23.
Why do I get Madden 23 Unknown Login Error?
Madden 23 Unknown Login Error mainly occurs due to problems connecting to EA gaming servers. Problems on the server side can be overload, the server being down, or scheduled maintenance. In addition to problems on the gaming server side, the problem can also be on the client side due to a bad and unstable Internet connection, a poorly configured firewall or antivirus, etc.
How do you fix an unknown login error in Madden 23?
We advise you first to do these simple steps to eliminate the problem:
Check Madden 23 server status. If the server is down, you must wait to become operational.
Reset the EA account password.
Close all unnecessary apps running in the background.
Restart the game or your PC.
When you are sure that the previous steps do not give results, do the following:
1. Check your internet connection
An unstable and poor internet connection can be one of the main reasons for Madden 23 unknown login error. First, open an Internet browser and find one of the popular sites for measuring connection speed. This way, you will quickly see if you have problems with downloading, uploading, or lousy ping (latency). If you use a WiFi network for gaming, improve it as follows:
Keep the router and modem as close as possible to the computer or console.
Disconnect all unnecessary WiFi devices from the network.
Restart your modem and router (unplug the power cords for 30 sec and plug them back in).
We recommend using a wired connection for a faster and more stable connection.
2. Update network driver
1. Right-click Windows Start and select Device Manager.
2. Double-click the Network adapters and right-click on your network card to select Update driver.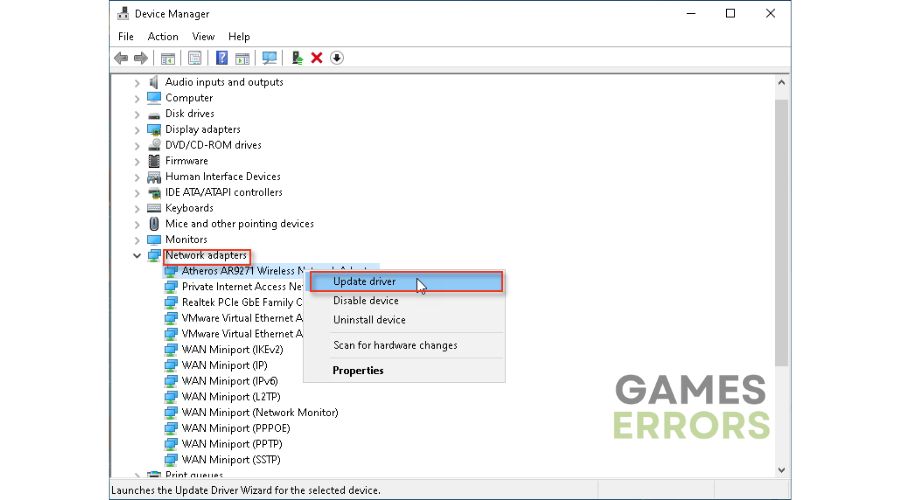 3. Click on the Search automatically for drivers and wait to finish the update process.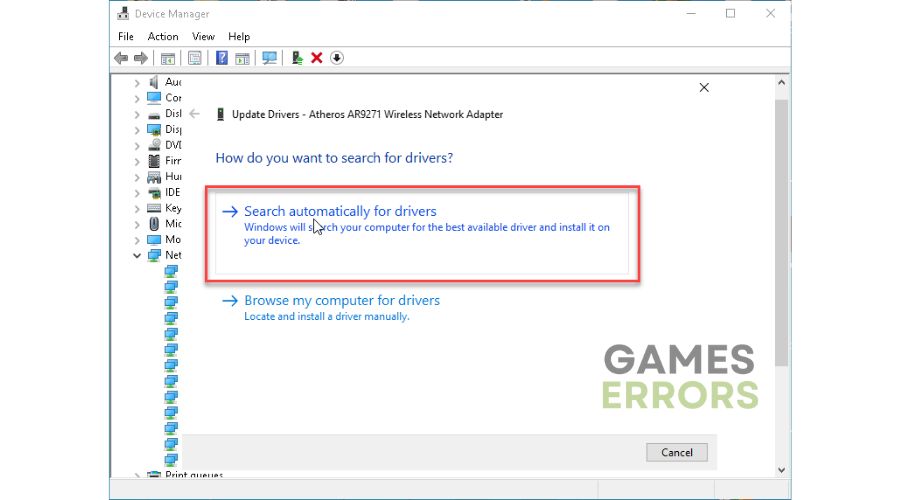 4. Restart your computer, launch Madden 23, and see if the error is gone.
If you are not sure which drivers in your system are up-to-date and which are causing problems, we recommend installing Outbyte Driver Updater. This tool will ensure that you always have all the up-to-date drivers in your system.
3. Change your DNS server
Time needed: 5 minutes
Sometimes DNS (Domain Name Server) assigned to you by ISP (Internet Service Provider) can cause connection problems, so we recommended using a public and verified DNS, such as Google's.
Press Win+R on the keyboard

In the Run dialog, type: ncpa.cpl and press Enter (or click OK.)

Select your network adapter

Right-click on your network adapter, and select Properties.

Choose Internet Protocol Version 4 (TCP/IPv4)

Click on the Properties, then check the option: Use the following DNS server addresses. For the Preferred DNS server, type: 8.8.8.8, and for the Alternate DNS server, type: 8.8.4.4.

Reboot your PC

Launch Madden 23 to check if it resolved the unknown login error.
4. Temporarily disable firewall and antivirus
Disable your firewall and antivirus temporarily, but only while you want to play Madden 23. Don't forget to re-enable security protection after you finish playing.
1. Press the Win + R keys on your keyboard to launch the Run dialog.
2. Type the firewall.cpl and press Enter (or click OK)
3. Click on Turn Windows Defender Firewall on or off.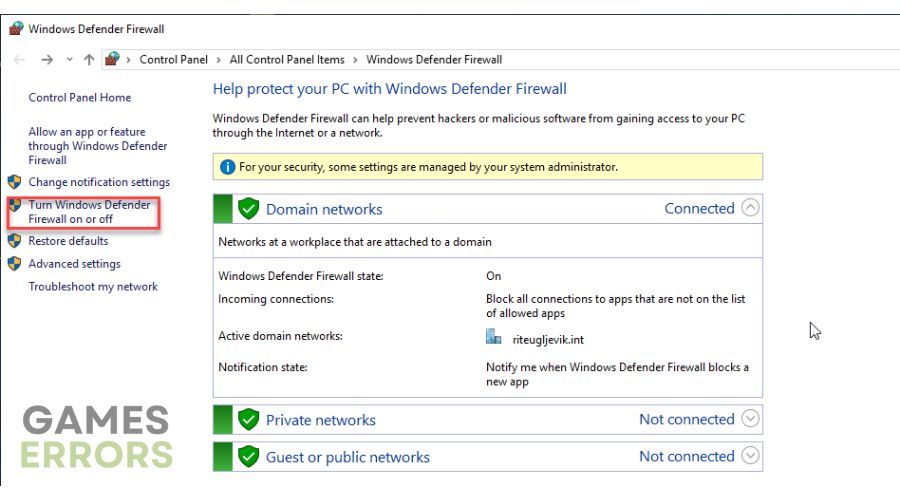 4. Click on the Turn Off Windows Defender Firewall. Confirm changes on the OK button.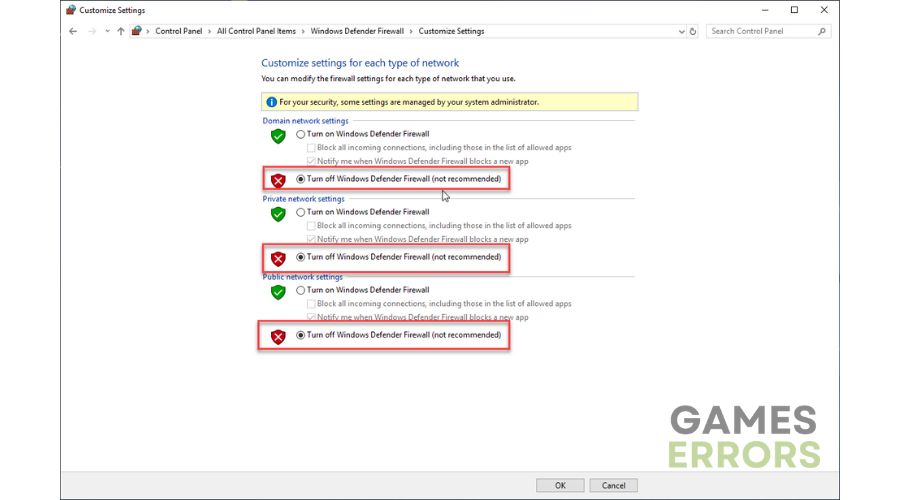 5. Now, press the Win + R keys on your keyboard.
6. Type the windowsdefender: and press Enter.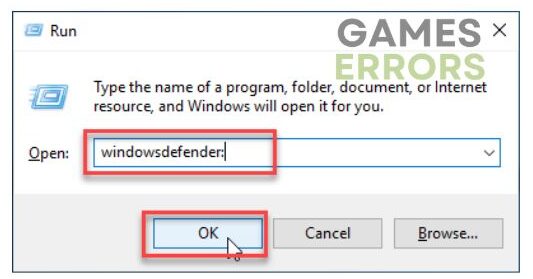 7. Select a Virus & Treat protection and then Manage settings.
8. Toggle off Real-time antivirus protection.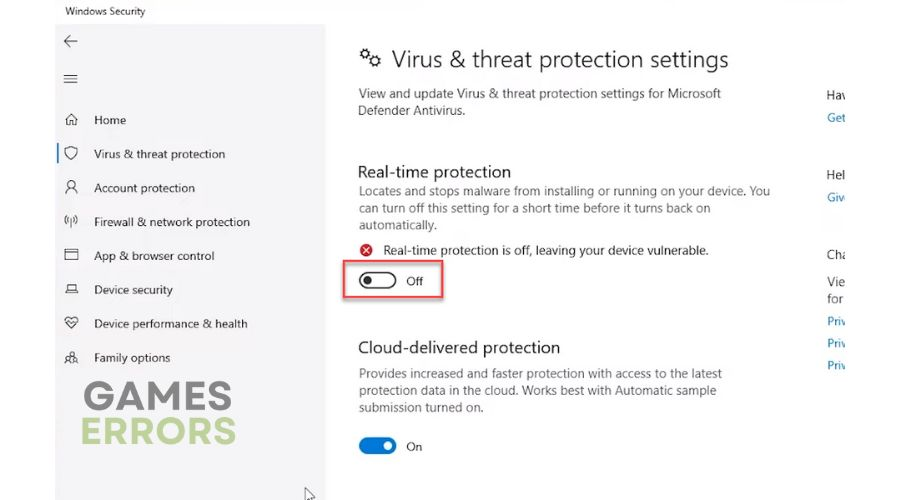 🕹️ Fix Madden 23 Unknown login Error on Xbox.
Re-add your Gamertag (Delete your gamer profile or gamertag from your Xbox home screen before adding it again)
Restart your console
Clear saved data
Unplug any connected devices (USB stick or external drive) from the console.
🎮 Fix Madden 23 unknown login error on PlayStation.
Restart game
Restart your console
Clear saved data
Unplug any connected devices (USB stick or external drive) from the console.
Related articles:
Conclusion
We have tried our best to provide all possible solutions for Madden 23 unknown login error. The last step is to uninstall and reinstall the game if none of our tips has solved the problem. If you have any questions or suggestions, please leave a comment below.