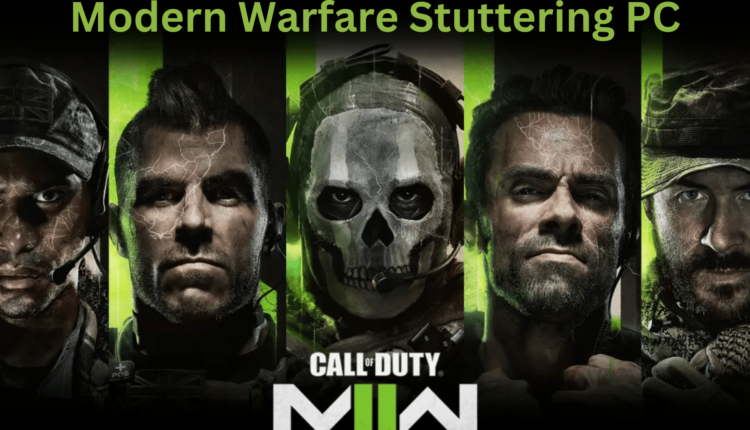 Modern Warfare Stuttering on PC: How to Fix [5 Quick Ways]
Common Causes of Modern Warfare Stuttering on PC and How to Troubleshoot Them!
X
INSTALL BY CLICKING THE DOWNLOAD FILE
While Modern Warfare is an immensely popular first-person shooter game, users often experience in-game stuttering on their PC.
Having said that, the stuttering issue is not just limited to low in-game settings, but it can occur even with high-end PCs irrespective of the specs.
Why is Modern Warfare stuttering on PC?
You might be experiencing the stuttering issue in modern warfare for several reasons, which include
Graphics drivers not updated to the latest version – Outdated graphics drivers are often the reason behind the stuttering issue.
Compatibility issues with PC specs – Chances are that your PC specs do not match that of the MW, and hence the stuttering occurs on your PC.
Recent Windows update – Sometimes, stuttering or FPS drops in Modern Warfare may occur immediately after you have installed a system update.
Lower RAM – It could be possible that your PC is running low on memory and hence, you may experience stuttering during the game.
Hardware acceleration not enabled – Sometimes, you may experience stuttering in Modern Warfare on your PC if the hardware acceleration is disabled.
Fortunately, we have some super-effective solutions to help you fix the stuttering issue in Modern Warfare on your PC.
How do I fix stuttering on Modern Warfare?
Before you go ahead with the primary methods below, you may want to try the preliminary steps to check if this helps you fix the issue off-hand:
Update the game to the latest version.
Install all Windows updates.
Place the PC in a well-ventilated area.
Disable unnecessary applications.
For more solutions related to MW2 stuttering on PC, you can refer to our other post for detailed instructions.
However, if you still experience stuttering while playing Modern Warfare on PC, we have some expert tips to help you fix the issue.
Table of Contents
1. Update GPU drivers
Time needed: 4 minutes.
In most cases, outdated graphics drivers are the cause behind the stuttering issue in Modern Ware on your PC. Hence, updating the drivers to the latest version can help fix the issue.
Launch Run console

Press the Win + R keys simultaneously to launch the Run console.

Open device manager

Type devmgmt.msc and hit Enter to launch the Device Manager window.

Right-click and update the driver

Here, expand the Display adapters section, right-click on the graphics card, and select Update driver.

Search automatically for drivers

Now, in the Update Drivers window, click on Search automatically for drivers.
Next, wait for Windows to detect the latest version of the driver and it will automatically apply the update.
Once done, close Device Manager, restart your PC, and now when you play MW2 on your PC, check if the stuttering persists.
Alternatively, you can choose a straightforward way to update the GPU driver using the DriverFix tool. It helps you to keep your drivers up-to-date automatically.
2. Reset priority and affinity
You can now close the Task Manager and check if you still experience in-game stuttering as you play Modern Warfare 2.
3. Enable hardware-accelerated GPU scheduling
Press the Win + I keys together to launch Windows Settings.
On the next screen, go to the apps list, select the game, and click on Options.
Now that you have successfully enabled hardware acceleration, you should not notice any stuttering during the game.
4. Increase Virtual Memory
Press the Win + R shortcut keys to launch the Run dialog. Here, type sysdm.cpl and hit Enter to open System Properties.
Next, in the Performance Options window, select Advanced, and under Virtual Memory, click on Change.
In the Virtual Memory dialog, uncheck Automatically manage paging file size for all drives.
Now, select Custom size and type in a higher value than the actual RAM size (a minimum of 1.5 times more and a maximum of 3 times more) in both the Initial size and Maximum size fields.
For example, for an 8GB system, you can enter a value anywhere between 12288MB and 24576.
Note: The RAM value should be in MB, where 1GB = 1024MB in storage. So, calculate the storage capacity accordingly, and use the drive where Windows is installed (usually C:).
5. Disable Windows Game Mode
To open Windows Settings, press the Win + I keys together.
On the next screen, go to the right and turn off Game Mode.
Now, you can try playing Modern Warfare on your PC and there should be no more stuttering during the game.
But, if you experience stuttering in COD Warzone 2, you may refer to the solutions in our detailed post to fix the issue.
If you encounter any issues or errors while playing your favorite games and require support, feel free to contact us here. Our team is always ready to assist you and ensure your gaming experience is seamless and enjoyable.