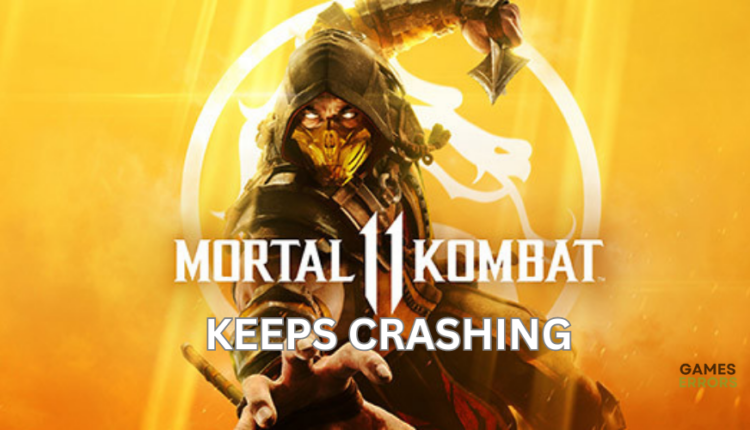 Fix Mortal Kombat 11 Crashing Quickly and Easily
Don't let the Mortal Kombat 11 crashing issue ruin your fun with these simple fixes 🤗.
Does Mortal Kombat 11 keep crashing on your PC? Many users have reported Mortal Kombat 11 crashes on startup, which is quite frustrating. If you're also experiencing the same, there are a few fixes you can try to solve the issue and get back to your game. Check them out below to find a suitable one for you.
Why does Mortal Kombat keep crashing?
Mortal Kombat 11 keeps crashing on startup due to many reasons, including:
Outdated graphic card drivers
Corrupt or outdated DirectX
Missing game files or corrupted game installation
Antivirus/firewall issues
Overclocking your PC
How do I fix Mortal Kombat 11 crashing PC issue?
Before doing anything, as a precheck, check to see whether your PC meets the minimum and recommended specs for Mortal Kombat 11. If it fails to meet the system requirements for the game, it may not run properly on your PC and cause crashing issues. You should also disbale any antivirus or firewall that may be blocking the game.
If this doesn't work, try these fixes:
1. Launch Mortal Kombat 11 as an administrator
Mortal Kombat 11 may fail to run properly due to a lack of administrative privileges. Launching the game as an administrator can help solve any issues, including crashes. Here's how to do this:
Right-click the Steam client desktop shortcut or the Mortal Kombat game folder.
Navigate to Properties and select Compatibility.
Click the box labeled Run this program as an administrator.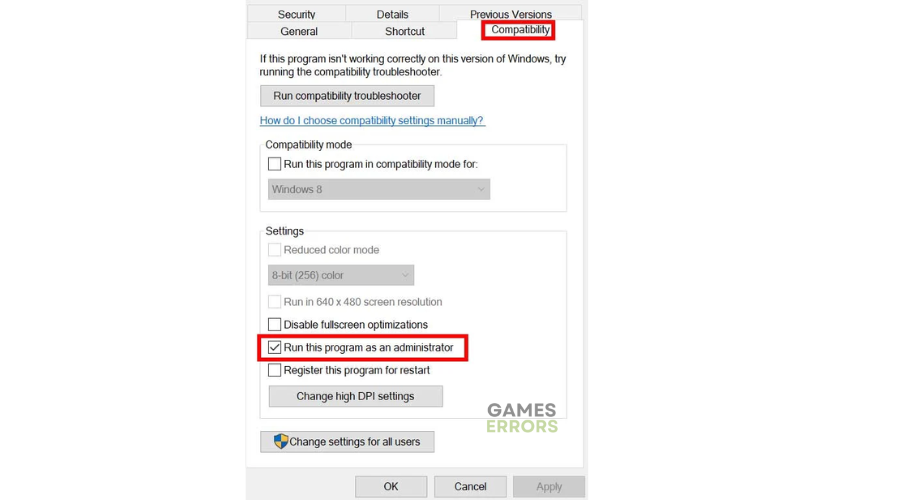 Select Apply and click OK to save changes.
Launch the game to check if the issue is solved.
2. Update your drivers
Time needed: 4 minutes
Corrupted or outdated graphic card drivers may trigger the Mortal Kombat crashing issue. Updating your drivers to the latest version helps solve the problem. Here's how to do this:
Quick access menu

Right-click on the Start Menu and select Device Manager from the Quick Access Menu.

Display adapters

Navigate to Display Adapters and double-click to expand the list.

Update driver

Right-click on the driver you're using or the dedicated GPU card and select Update driver from the list of options.

Search drivers

Click on Search automatically for drivers and let Windows search and install them.

Launch

Restart your PC and launch Mortal Kombat 11 to see whether the launching issue is fixed.
If you don't have the time and patience to manually update your graphic drivers, simply download and install Outbyte Driver Updater – a trusted third-party app that automatically updates and installs your GPU drivers hassle-free.
3. Update DirectX
DirectX is built-in software that games use to communicate with your PC. If your DirectX version is outdated, it may cause Mortal Kombat 11 crashing issues. Updating the software to the latest version can help solve this. To do this:
Press the Windows key + I to open the Windows Settings.
Click Updates & Security.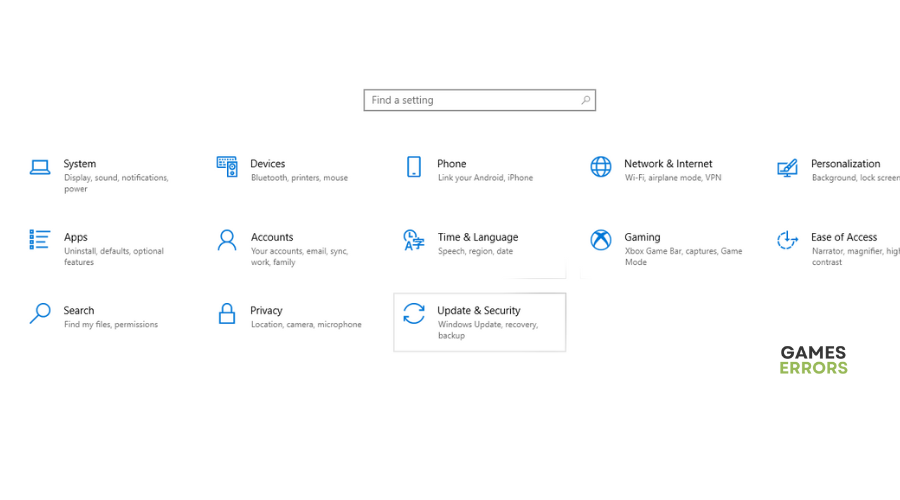 Select Check for updates.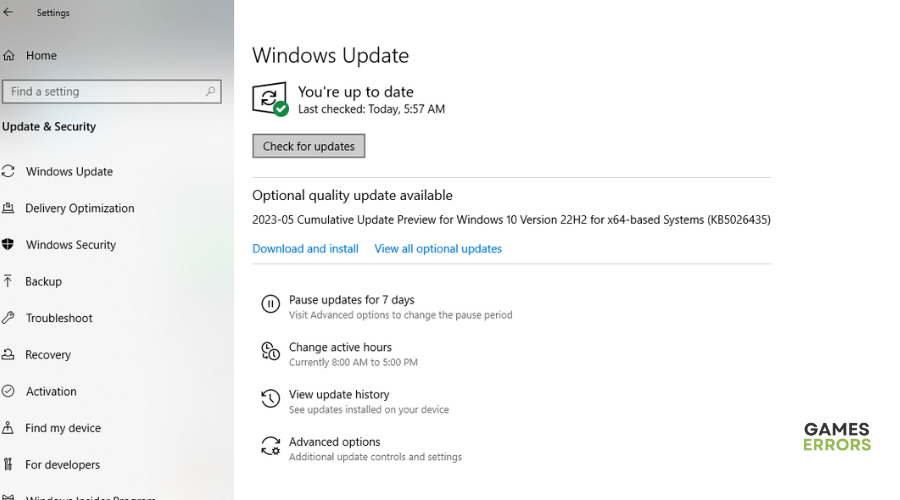 Let Windows search, download, and install updates.
Restart your PC and launch Mortal Kombat 11 to see if the problem is solved.
4. Verify the integrity of game files
If your Mortal Kombat 11 game files are missing or corrupt, they may cause the game to crash on startup. Verifying the integrity of game files and repairing them will help prevent crashing. Here's how to do this on Steam:
Open Steam Launcher.
Select Library.
Right-click Mortal Kombat 11 and select Properties.
Select the Local Files tab and choose Verify Integrity of Game Cache.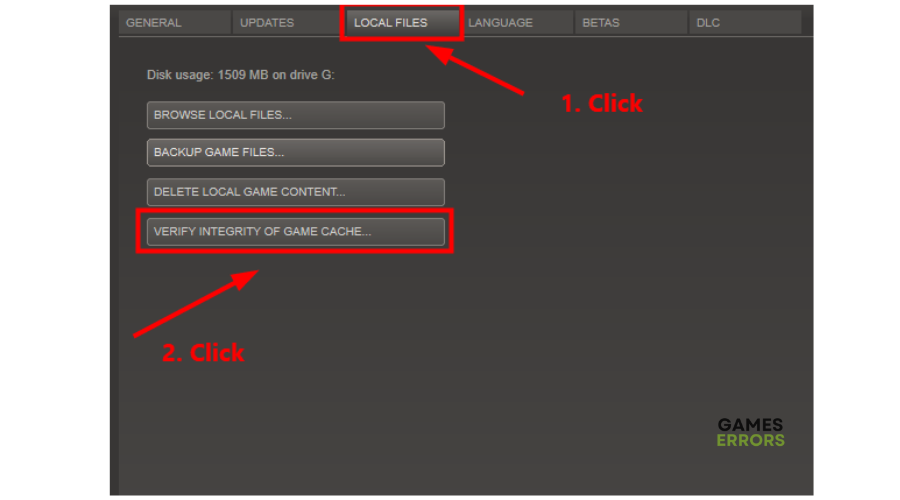 Launch Mortal Kombat 11 and check whether the issue is solved.
5. Stop overclocking or turbo-boosting your PC
It's normal for players to turbo-boost the graphics card or overclock their CPU to gain a better FPS. However, this may cause crashing issues. We strongly recommend resetting these components to the manufacturer's specifications to prevent this. Here's how to do this:
Access to BIOS setting at system boot.
Access the Advanced menu.
Access CPU Configuration.
Access CPU – Power Management Control.
Switch Turbo Mode setting to Disable.
Click Exit Menu.
Select Save Changes and Reset, then reboot the system.
6. Lower your in-game graphics settings
Many players report fixing the Mortal Kombat 11 crashing issue by switching in-game graphics settings to low mode. High in-game graphics settings usually increase the workload for your system, which causes the game to crash. To lower these settings, do this:
Open your game launcher and click on Mortal Kombat 11.
Navigate to Settings and click on Graphics.
Lower all the graphics-related settings as shown below.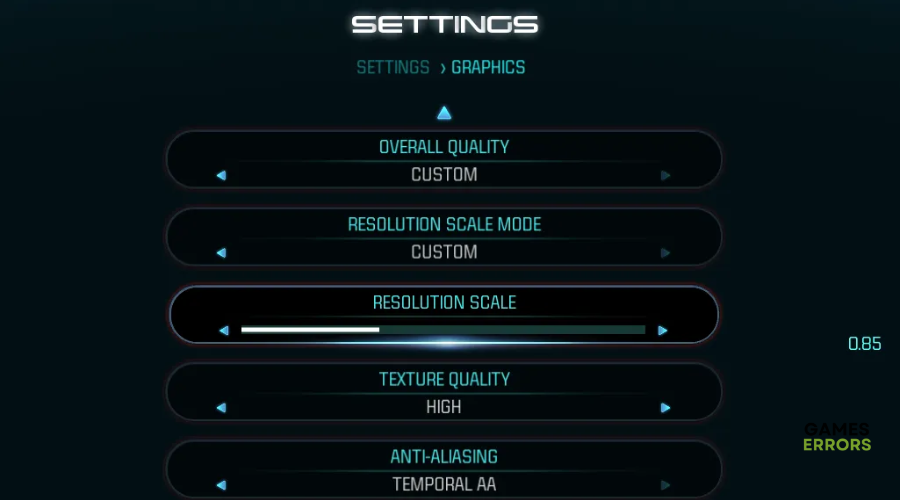 Conclusion
Hopefully, you've resolved the Mortal Kombat 11 crash on startup issue after reading this post. If interested, read Mortal Kombat X Crash, Not Launching: How to Fix.
If you have any additional suggestions or questions on this issue, leave a comment below.
If you encounter any issues or errors while playing your favorite games and require support, feel free to contact us here. Our team is always ready to assist you and ensure your gaming experience is seamless and enjoyable.