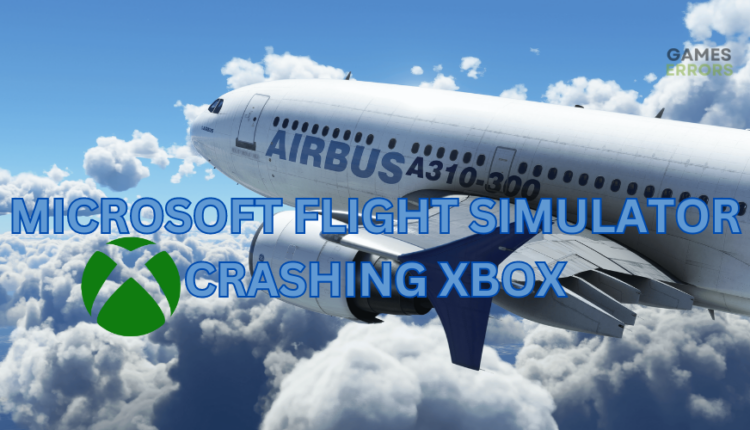 MSFS Crashing Xbox: How to Fix This Annoying Issue
The MSFS crashing Xbox issue can be annoying and prevent flight completion, but we can help fix this 😊.
Microsoft Flight Simulator (MSFS) is an amateur flight simulator available for play on your Xbox Series X. Although the game offers stunning visuals and quality graphics, it experiences several issues that make seamless gaming impossible. One common error Xbox players face is crashing. Many have reported the MSFS crashing Xbox issue, which prevents them from completing flights. If you're also encountering the MSFS crashing Xbox error, we have outlined possible fixes to help resolve the issue.
Why does MSFS keep crashing on Xbox?
MSFS may keep crashing on Xbox due to the following reasons:
Outdated Xbox software
Corrupted cache files
Corrupted or missing game files
Outdated game version
Problems with saved data and saved files
How to fix MSFS crashing Xbox?
Before implementing any of our simple fixes, do the following pre-requisites:
Update the MSFS game to the latest version to get updated patches.
Update the Xbox software to remove outdated and corrupt software.
Restart MSFS to refresh the system and eliminate bugs and glitches.
If you still encounter the MSFS crashing Xbox, perform the following fixes:
1. Power cycle the Xbox console
Your Xbox console normally stores cache data. This data may be corrupted, damaged, or faulty, triggering errors when running a game like Microsoft Flight Simulator. To eliminate the corrupted cache data, power cycle your Xbox console. This refreshes the system and removes bugs and glitches. Here's how to do this:
Find the Xbox power button on your console and press it for 10 seconds or until it turns off.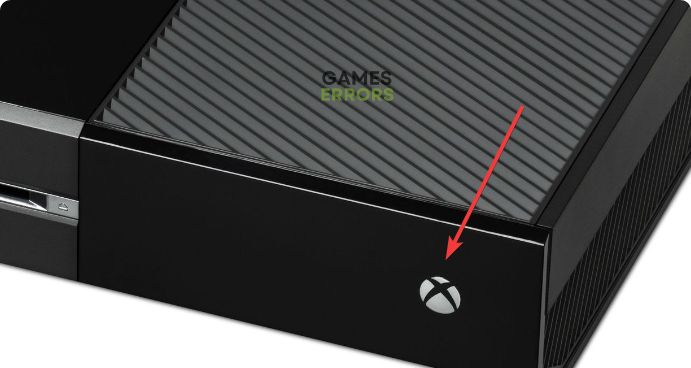 Unplug the power cord and wait for 30 sec to 1 min before plugging it back in.
Press the power button to turn on the console.
Restart MSFS to see if the crashing is resolved.
2. Try using a different profile
If your Xbox profile is corrupted or faulty, it may trigger issues during gameplay that causes MSFS to crash or freeze. We recommend using a different profile to see whether it's a problem. To do this:
On your controller, Press the Xbox button.
Navigate to Profile & System.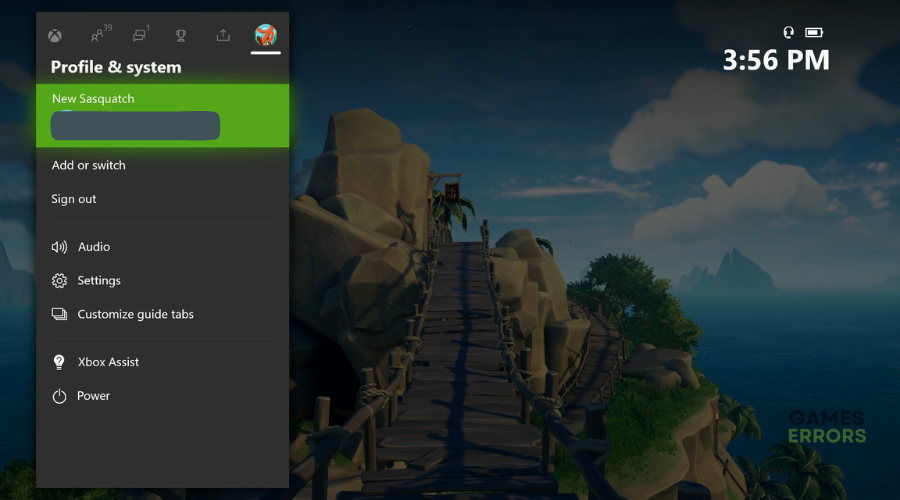 Find Add or Switch and select either one of them.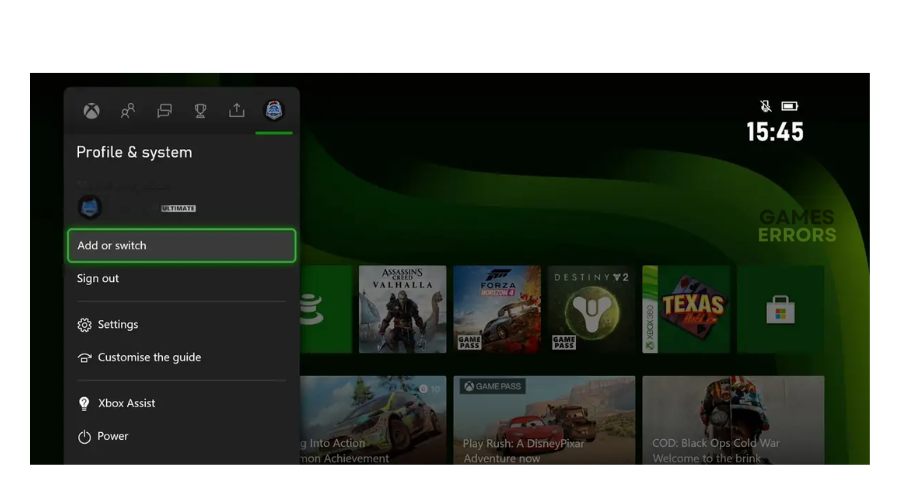 If you select Switch, try using a different profile and relaunch MSFS to see if it keeps crashing. If you only have one profile, select Add to add another profile. Set it up and launch MSFS.
If the game doesn't crash when using a different profile, you must remove your corrupted profile and add it back again.
3. Delete saved games
Time needed: 2 minutes
Since Xbox saves data cache and files, if they're corrupt and you're trying to load MSFS, the game will likely crash at one point. Deleting the saved game files eliminates corrupted data, ensuring your game runs seamlessly. Here's how to do this:
Open Home

On your controller, press the Xbox button to open Home.

My Games and Apps

On Home, navigate to My Games and Apps and click See All to get a list of all the apps and games on your Xbox.

Find MSFS

Find Microsoft Flight Simulator from the list of apps.

Open settings

Once you find MSFS, click it and select the three-bar icon button to bring up its Menu and other settings.

Saved Data

Click it and select Saved Data.

Relaunch MSFS

Relaunch MSFS to see if it keeps crashing.
4. Reinstall Microsoft Flight Simulator
If the MSFS crashing Xbox issue still occurs after performing the mentioned solutions, try reinstalling it as a last resort. A corrupted game installation may cause the crashing problem, and the only way to fix it is to reinstall a clean version. However, we only recommend doing this if all the fixes mentioned fail. Simply uninstall the game from your Xbox and download and install it again. Load MSFS to see if the crashing is resolved.
Related articles:
Conclusion
The MSFS crashing Xbox problem can be frustrating since it prevents players from completing flights. Remember to power cycle your Xbox console and use a different profile. Additionally, delete saved games, and if all these don't work, reinstall Microsoft Flight Simulator. Let us know if any of these fixes help you with the crashing problem.